Archive: Change of tempo for The Script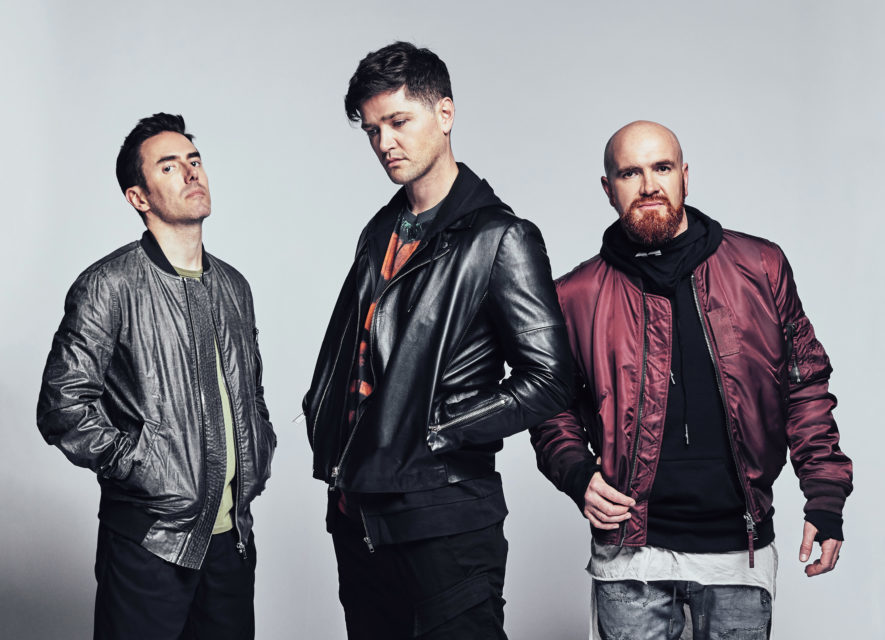 After almost two years of constant touring, Irish chart-stars The Script were nearing burn-out.
Fed up with the sight of the inside of a tour bus and more concerningly with the sight of one another, they decided to take an extended sabbatical.
After a year they returned recharged and ready to record fifth album Freedom Child.
That album, as with their previous four, rocketed to the top of the album charts.
Now The Script will headline Aberdeen Exhibition and Conference Centre on Saturday to promote the release.
Singer Danny O'Donoghue said: "We had been going hard for so long and had four albums and five world tours.
"We needed some time off to chill which we did for a year.
"On the tour before that break we played to 80,000 fans at Croke Park in Dublin which was unlike anything else.
"That should have been the end of it but we kept saying 'yes' and toured for another four months, finishing in Rio.
"We were tired.
"We were also getting tired of each other and living on tour buses. It was a difficult time and we needed some time off.
"Having time at home, reconnecting with family and friends and doing normal things was exactly what we needed."
Formed in 2001, The Script had been together for seven years before fame came their way.
That wait made it difficult to turn anything down – and inevitably the workload took a toll.
He said: "We'd done like 300 shows in one year and all those other days we were travelling.
"Fame came to us at a later stage so were grateful for everything we have, and we just weren't able to say no to anything – because we didn't know if it was going to come again or going to stop."
The Script's return was marked with single Rain last summer.
An early taster for the album, Rain is a club influenced track designed to get fans up on their feet dancing at their shows.
O'Donoghue said: "We wanted to change the sound a bit.
"The songwriting is still the same, but we tried to update the production and bring it into now.
"We wanted to step things forward, as opposed to a small shuffle. "Rain is the sort of song we need for our live set.
"It's fun, and making people dance isn't something The Script normally do. We've upped the tempo on everything this time around."
During a decade-long career The Script have amassed album sales in excess of 30 million.
The band have also registered three number one singles, but O'Donoghue is equally well known for his stint as a judge on The Voice.
He was a judge in the talent show's first two series alongside will.i.am, Tom Jones and Jessie J.
With The Voice it was mission accomplished for the 38-year-old as it allowed The Script exposure on prime time television.
He said: "The Voice was a platform to show the band off in the best possible light. "The show's about music and singing.
"I've been doing that since I was 16, so it made more sense than doing something like Celebrity Big Brother, where you know you're going to be made a fool of."