Meet teen-pop artist Denis Coleman who's set to support The Vamps in Aberdeen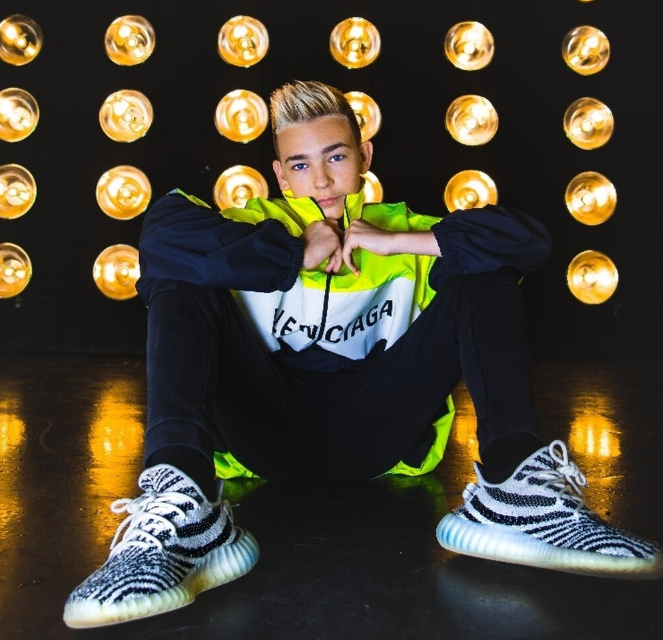 Currently on tour with chart-topping British band The Vamps, Denis Coleman has much to celebrate since beginning his music career.
From winning the nationwide song-writing competition Open Mic UK, to becoming brand ambassador for mental health and anti-bullying campaign The Power of Muzik, the 15-year-old has and continues to go from strength-to-strength.
And he is all set to grace the stage tomorrow at the AECC to support The Vamps on their 2019 arena tour.
We caught up with the star before his performance to hear his thoughts on touring and being in the Granite City.
---
So, what's it been like touring with the band? 
Amazing is the only way I can describe it. We've had the chance to see so much of the country so far and it's been an absolute pleasure. Now, I'm just looking forward to seeing even more of the UK.
---
How are you feeling ahead of your performance in Aberdeen?
I can't wait to get on stage. The thing is, every performance is unique in its own way and every crowd is different. Regardless of where we're heading or who I get the chance to sing to it's always exciting  because you never know what you're going to get.
---
What can people expect?
They can definitely expect a night filled with great music from everyone on the stage.
---
What songs do you plan on singing?
I'll be singing my new single Imperfect. It's one of my favourite songs that I've written so I really hope that everyone likes it as much as I do. I'll also be performing a few covers, including Little Mix's Think About Us.
---
Do you have any other plans while in the city?
I normally write a lot of new material in my down time – I'm always writing on the tour bus. I have my first headline tour coming up this summer, so I'll be working on a few things for that.
---
What are you most looking forward to about being in Aberdeen?
Just the whole experience of performing in general, and seeing the crowd. We all love what we do so I hope Aberdeen enjoys the whole concert experience.
---
You can catch Denis at the arena this Friday from 6.30pm, or click here to follow updates on the star on Facebook.
Click here for more news and features.