Archive: Keeping the faith with Paloma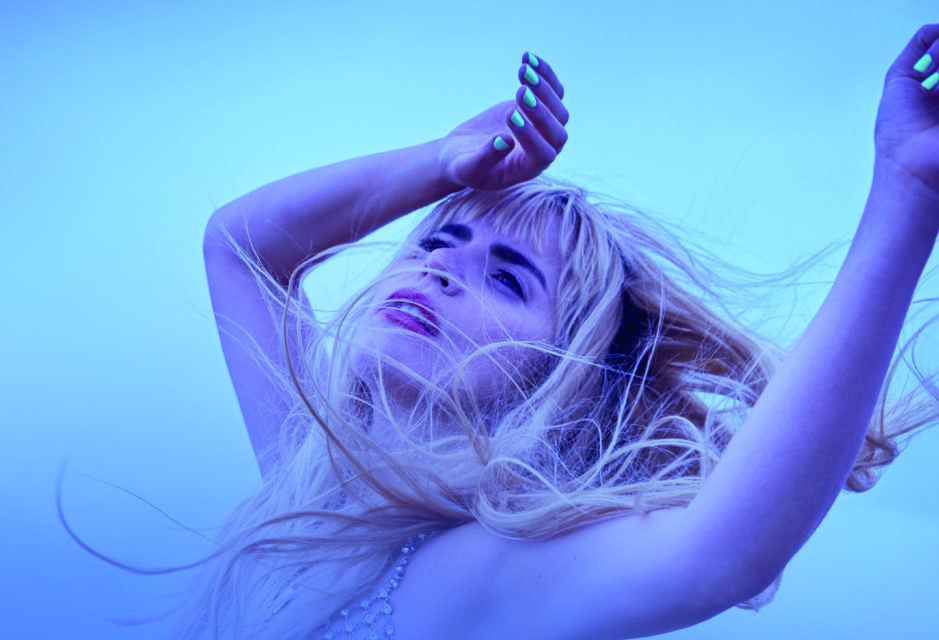 Singer songwriter Paloma Faith was inspired by the political commentary of Marvin Gaye's classic What's Going On for her new album.
Gaye's 1971 ground-breaking release tackled the Vietnam War, poverty, global warming and drug abuse.
It was the result of Gaye's re-evaluation of music and what he wanted it to convey.
Paloma has taken a similar approach with The Architect and has taken issues like war, Brexit, climate change and Donald Trump to the top of the charts.
She will headline the Aberdeen Exhibition and Conference Centre on Monday to promote The Architect, her fourth album release.
She said: "I was feeling a little bit disconcerted about music in general.
"The music I was raised with was very much an observation of the current climate that it was written in.
"In the 60s and 70s, people used to sing about everything then, obviously, heartbreak songs would come into it but they'd sing about everything else in their lives.
"I feel like that's something that's died out and it's a shame because it's really important to be aware of the world you live in as well.
"Particularly at this moment in time it's even more important because it feels like there's something in the water that isn't quite right.
"The particular reference I kept returning to was Marvin Gaye and What's Going On which was actually about the Vietnam War."
On the new album Guilty is about the Brexit vote, Warrior tackles the ongoing refugee crisis and WW3, as the title suggests, deals with impending Armageddon.
All wrapped up in her trademark retro soul-pop – a Trojan horse to get those issues into the charts.
Paloma said: "When you scrape away people's political views and what makes them different, beneath that, we all have things that make us the same.
"That's where the solution to conflict lies.
"I was thinking a lot about that when writing the album.
"I was breaking my social concerns down into categories, loneliness, Brexit, climate change, empathy, Trump, homelessness, war and so on.
"There's a lot of more universal stuff. I felt duty-bound.
"I was pregnant so I was thinking differently about what I was bringing this person into. That's the kind of gist of the record."
Faith won Best British Female Solo Artist at the Brit Awards in 2015 and is the only British female artist other than Adele to have three platinum albums.
She has been one of the nation's most successful solo artists since the release of debut album Do You Want The Truth Or Something Beautiful? in 2009.
Such is the singer's stature she can even lure Hollywood A-list stars like Samuel L Jackson to appear on her records.
The Pulp Fiction and Django Unchained actor appears on album opener Evolution where he says 'Do not be fearful of evolution – the time is now'.
She said: "I met Samuel and helped him with his charity, One For The Boys, about male testicular cancer.
He said I'd done so much that he owed me a favour. I called that favour in."
Another A-list star on the album is John Legend, the 10 time Grammy award and Oscar winning singer who duets with Faith on I'll Be Gentle.