Gritty show reaches fever pitch as it heads for Aberdeen's HMT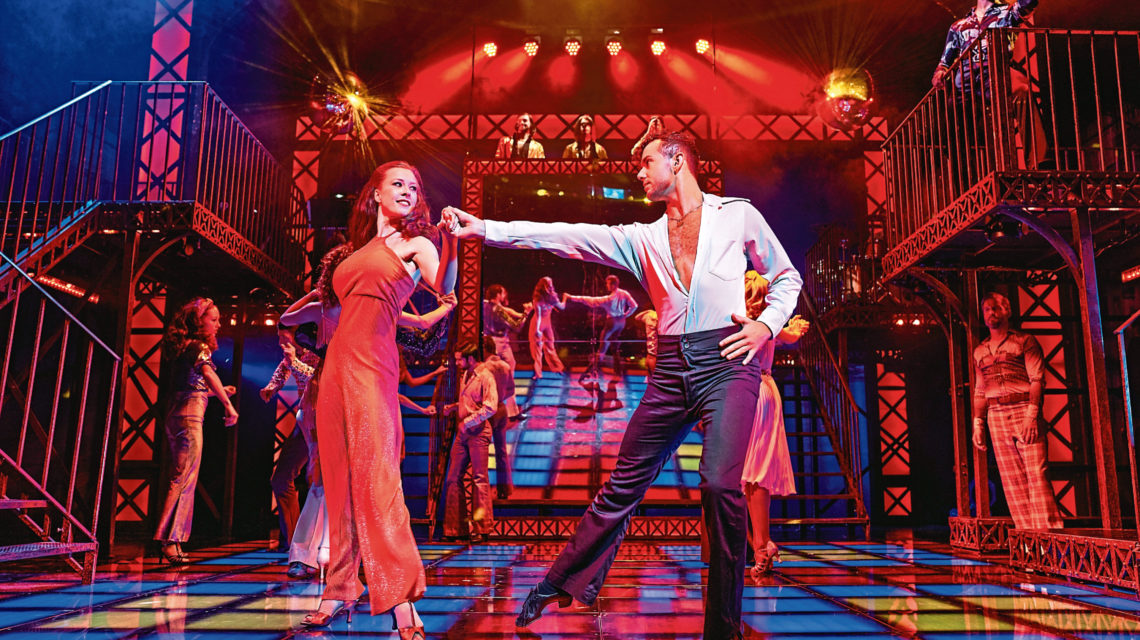 Watching Saturday Night Fever as a kid inspired Richard Winsor to take up dancing… little knowing he would one day play the iconic role of Tony Manero made famous by John Travolta.
"I loved the film, loved John Travolta in the role, and that was one of the reasons that got me dancing, along with Patrick Swayze, Kevin Bacon and that style of movie star dancers of the time" said the Casualty star, who got his break in show business as a dancer with legendary choreographer Matthew Bourne.
Now, Richard is touring the UK in the acclaimed stage version of Saturday Night Fever – including at His Majesty's Theatre next week – and loving every minute of making Tony Manero his own.
"It was a daunting prospect to take it on," he admitted. "But I didn't want to play an imitation of John Travolta in any way. "I wanted to see what the character was, what made him tick and his relationships with the other people around him."
He said Aberdeen audiences are in for a treat with this brand-new production, which follows Tony as he tries to escape the harsh realities of blue-collar life in Brooklyn through dance.
"It's a crowd-pleasing, gritty drama version, but with big dances and beautiful club-set pieces as well. It has everything for everybody really," added Richard, who played Caleb Knight in Casualty from 2014 to 2017.
"But it's a hard-hitting one. People forget the film is so gritty. It was a late-70s, dark film and we wanted to keep quite close to that – while keeping some of the humour of it."
But first and foremost, the show is about having a great night out, added Richard.
"We have three guys actually singing the Bee Gees with a band on raised platforms," he explained. "It is in such perfect pitch and harmony, it's like hearing a Bee Gees concert from the 70s!
"We get such a good reaction at the end; the crowd love it. It is like the soundtrack being played along with our drama on stage."
Richard said the show is drawing in not just fans of the film and the Bee Gees, but also people who are looking for an entertaining but hard-hitting musical.
"It has everything you want in it," he added.
"It has wonderful dance, great singing and it has just a nice energy about it. People have been saying it's one of the best things they have seen on stage.
"So come and have a great time. Leave your inhibitions at the door. If you see people dancing, get up and join in. We only live once, so why not let loose?"
Saturday Night Fever is at His Majesty's Theatre from Tuesday to Saturday