Cast of Let It Be perform intimate rooftop gig in Aberdeen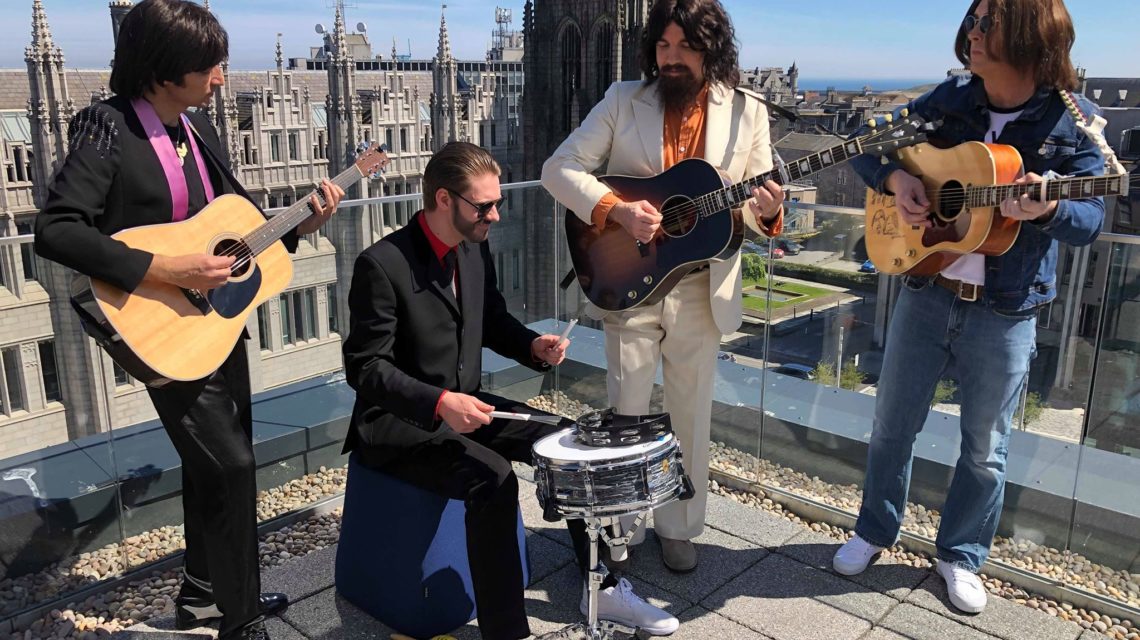 The talented cast of Let It Be, which celebrates the iconic music of The Beatles, played an intimate set on Society's office balcony.
The musical, which opened last night at His Majesty's Theatre, runs until Saturday.
Stars of the show Paul (Emanuelle Angeletti), George (John Brosnan), Ringo (Ben Cullingworth) and John (Richard Jordan) performed four songs from the hit tour.
The talented quartet didn't only sound like The Beatles, they looked and boasted the same mannerisms as their personas too.
You can view the full performance on Society's Facebook page here.
To read our review of the show click here.