Aberdeen bands join forces for local charity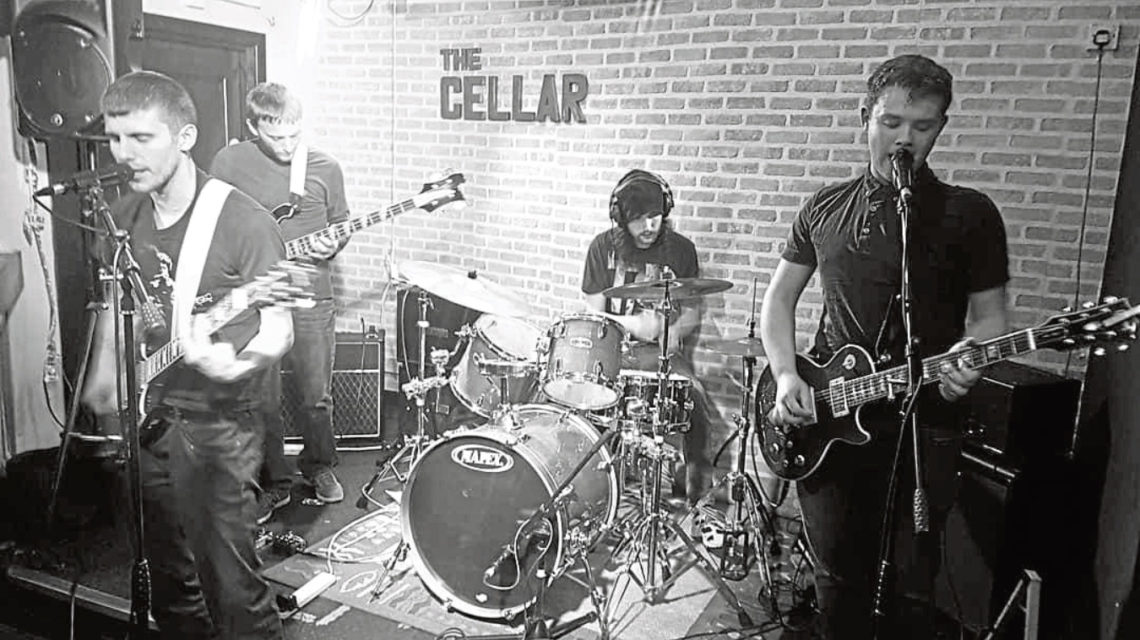 Three of Aberdeen's hottest rising bands will headline an acoustic charity night to raise funds for local cancer charity UCAN.
Connor Clark and the Matador Kings, The Capollos and The Ruptured Ducklings will perform intimate shows at D-Range studio tomorrow night.
All proceeds from the show will go to Aberdeen based Urological Cancer charity UCAN.
Raising funds for UCAN holds added significance for singer/songwriter Connor Clark as his grandmother Barbara Fenwick is currently battling cancer and is being helped by the charity.
Performing live with his band tomorrow is a way for Connor to give something back to a cause that is doing fantastic work.
Connor said: "I have always wanted to do a charity gig for UCAN as my grandmother is currently battling bladder cancer. She is an absolute trooper.
"UCAN has been brilliant in working with my grandmother and helping the family out.
"Some family members have organised a few fundraisers in the past by doing parachute jumps and cake sales.
"The show will help get the word out that UCAN exists and being a local charity it is more closer to home."
The acoustic night, where the bands will play stripped down versions of their songs, will be held at D-Range Studios, situated on Abergeldie Terrace, Aberdeen.
The Ruptured Ducklings recently released EP Broken Foundation and The Capollos have confirmed a full tour with This Feeling for later this year.
The fundraiser will shine a light on the talent emerging from a vibrant Aberdeen music scene that has undergone a resurgence in recent years.
Fuelled by a DIY ethic, the Granite City underground is the distillation of the fundamental ethics of punk – make the music you want, create your own scene and retain purity of vision and autonomy of your output.
It has created bands like Connor Clark and the Matador Kings as well as The Capollos, Vansleep, Dude Trips, Cold Years, Offline, Jackill – the list goes on.
Connor believes the talent is there but music fans need to support the scene by taking a leap of faith watching upcoming acts live.
Connor said: "There are a lot of really good bands in Aberdeen.
"The only struggle is that Aberdeen is quite a stubborn city in that people complain there are no decent acts in the city or bands travelling up to play here.
"However, in reality all they have to do is step outside their doorstep and these bands are right in front of them.
"We have had to hire out venues for a DIY gig where you have to cover your costs.
"If we are charging entry, people often say they are not paying five or six quid to see a band they have never heard of.
"Yet they will go somewhere else and pay more just to get into a venue with no band playing.
"That is the most frustrating part.
"There are some great bands in Aberdeen and people just have to get up and go out to see them.
"A lot of the main bands take along a touring support yet many people refuse to go along to watch the support because they have never heard of them.
"However, that support might be your next favourite band – if you give them the chance."
Connor Clark and the Matador Kings formed in 2017 and played live extensively before decamping to a recording studio in Glasgow to record three singles.
Debut release Echoes and Patience dropped in November 2018 and was followed in March this year by follow-up Stand Alone before the band headed out on a full Scottish tour.
Recent single Once A Pretty Liar, a raucous, kinetic roar of punk energy, was released on July 5 and quickly racked up thousands of downloads.
Once A Pretty Liar made an impact in the United States with fans of the band in New York, Chicago and Los Angeles.
Connor explained: "The streams for Once A Pretty Liar went through the roof and the single ended up on the Spotify editorial play-lists.
"Most of the streams appear to be coming from the United States and Canada which we were blown away by.
"The streams are still continuing from the States for what has been our most successful release.
"It amazes me that Americans are paying attention to our music because there are more streams being played in cities like Chicago, New York and Los Angeles than in Aberdeen.
"More people across the Atlantic are listening to our music than in our own country."
Connor is joined in the Matador Kings by Ray Evans (bass), Euan Hall (drums) and Dylan Craig Thomson-Evans (lead guitar/backing vocals).
Ideally the band would like to follow up their breakthrough success by playing live in the United States in the future.
However, for now they are preparing for their first show outwith Scotland when supporting The Underclass in Manchester on August 30.
"We were approached by a promoter from Subconscious Sounds for that show," said Connor.
"This will be our first gig outside Scotland although we have played Glasgow, Edinburgh, Perth and Stirling as well as Aberdeen.
"It is a risk in going down there as we will be playing to people who have never heard us before.
"However they might take a shine to us.
"We get a real buzz from playing to new crowds.
"In May we supported Vida at the Tunnels and the venue was completely packed out.
"There were a lot of new faces out there and it was quite nerve-wracking as we did not know how they were going to react to our music.
"Yet from the second we started our first song the crowd went mad for us.
"There was so much excitement with the crowd dancing, singing and moshing. It was a massive buzz."
For anyone who has yet to experience the music of Connor Clark and the Matador Kings how would he describe their sound?
Connor said: "For a while we branded ourselves as Indie rock.
"However, we are now a lot heavier and it is more towards heavy rock and punk.
"I take after my dad who was into punk when he was younger."
Connor Clark and The Matador Kings play D-Range Studio tomorrow.