More than 11,000 Aberdeen fans will watch Lewis Capaldi perform at P&J Live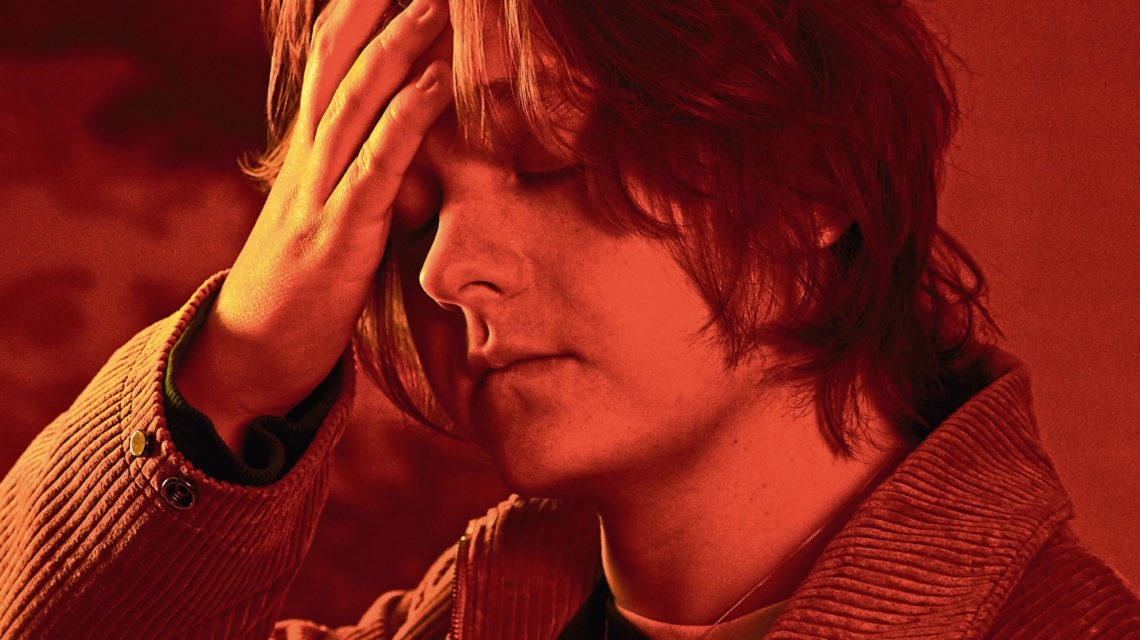 Forget his recent two Brit Awards, the true validation of Lewis Capaldi's success is the 11,500 fans who will watch him perform at P&J Live.
The Scottish singing sensation was also nominated for a prestigious Grammy in January but the ultimate reward for the 23-year-old is the response to Sunday's Aberdeen performance which sold out within one second of going on sale.
Capaldi will finish a sell-out British tour that included two dates at the SSE Arena, Wembley with the Scottish homecoming show in Aberdeen.
He said: "The validation comes from people paying for tickets to see my gig, not from awards.
"That is the biggest reward you can have.
"The fact so many people are saying we like your music, and you, enough to give you this money to sing songs to us."
Following a three-week break from touring after Sunday's performance at P&J Live, the chart-topper will jet across the Atlantic to tour the United States.
His phenomenal success is not only restricted to Great Britain as the Scot topped the American charts with Someone You Loved, which was up for a Grammy award earlier this year.
Capaldi lost out to Billie Eilish's song Bad Guy.
Little more than two years ago Capaldi played The Lemon Tree in Aberdeen and fans lucky enough to see that intimate show will have realised then that this star was set to rapidly ascend. That show was in December 2017 and within 18 months he was one of the biggest singers worldwide.
Despite streams of Someone You Loved recently topping a billion and previous single Before You Go also topping the charts, Capaldi is philosophical about the fragile nature of fame and accepts it could all evaporate as quickly as it arrived.
He said: "My philosophy is that it is probably not going to last for very long so I just have to enjoy it.
"There are so many singers out there and I feel like I have squeezed in and no-one has noticed yet.
"If it all stops tomorrow I will know I enjoyed it while I could.
"I would miss a few things such as people smiling at me when I walk past them in the street – of course I would.
"However, if I continue to have as much fun as I do now then I know I will not be sad when it all disappears."
Capaldi is clearly having fun and is enjoying this ride while it lasts – which could be a very long time.
His sense of humour, and ability to poke fun at his own success, was demonstrated by an infamous advertisement on the London Underground.
It read: "The Scottish Beyonce on a London Underground Billboard. Finally famous – Lewis Capaldi." The accompanying image was of the singer in shades with a towel wrapped around his head.
He said: "At the risk of sounding falsely humble, it was never, ever on the cards for me to have a Top 10 single. It just didn't feel real.
"It felt like it was all happening to someone else and I was just watching.
"I'm not trying to put on an act. I am genuinely perplexed by how this has been. If you start to think that this is in any way normal, or that you deserve this, that's when you're in trouble."
Someone You Loved became a world-wide smash and effectively the sound-track of last year.
In topping the American charts, Capaldi became the first Scottish act to hold the number one spot in the Billboard Top 100 for 38 years.
He celebrated the success in typical tongue-in-cheek style by painting his face with the American flag, popping open a bottle of champagne and posing in a T-shirt that hailed him "America's sweetheart" in a series of pictures posted on his social media.
He said: "I don't know why that song connected with people but I am very glad it did.
"I very nearly didn't put that song on the album which would have been a disaster.
"If you have heard that song you get an idea of what my music is – sad," he laughed."
Bathgate-born Capaldi began singing and writing at the age of just nine years old. By 12 he was performing in local pubs and honing his craft.
For Capaldi, performing on stage and having that connection with fans is the driving force that keeps him writing fresh material.
He said: "Everything is a means to playing live.
"Even now I only write songs so that I can play them live which is what I love doing.
"For me, gigging was something that I had to do because I loved playing music so much.
"It was always a case of picking up a guitar and singing because I want to play live.
"From the very start it was never daunting to me.
"I was so young I didn't even think about it. It didn't even occur to me that some people just played music and sang in their bedroom for their own amusement. For me, it was always about playing live and letting people hear it."
The first hint of Capaldi's star quality was debut EP Bruises in 2017 which hit number 16 in the charts before being re-released with three new tracks.
Debut album Divinely Uninspired To A Hellish Extent was released in May 2019 and stormed to the top of the charts, but Capaldi still had that doubt.
He said: "To be honest, I didn't even know if I was very good but I just enjoyed doing it.
"I operate under that exact same pretext today in that I am still not sure if I am good but I like doing it.
"You don't know, you could write the best song in the world by accident.
"Or you could consistently write quality songs and then one morning wake up and never write another good song in your life.
"You never really know if you are doling a good job."
For Capaldi the ultimate litmus test on his material is when he walks out in front of a sell-out crowd at P&J Live on Sunday to perform what is one of the most anticipated shows in the city for years.
It is the hottest ticket in town.
He said: "I write songs for myself and I don't really know if they are any good until I go out and play them to people.
"My first single Bruises was a song myself or my manager never felt would be a big song.
"We thought we would put it out to let people know this is what I sound like.
"That is why it is so stripped back and bare.
"However, it went crazy online."