Mischief, mirth and music as Oor Wullie arrives in Aberdeen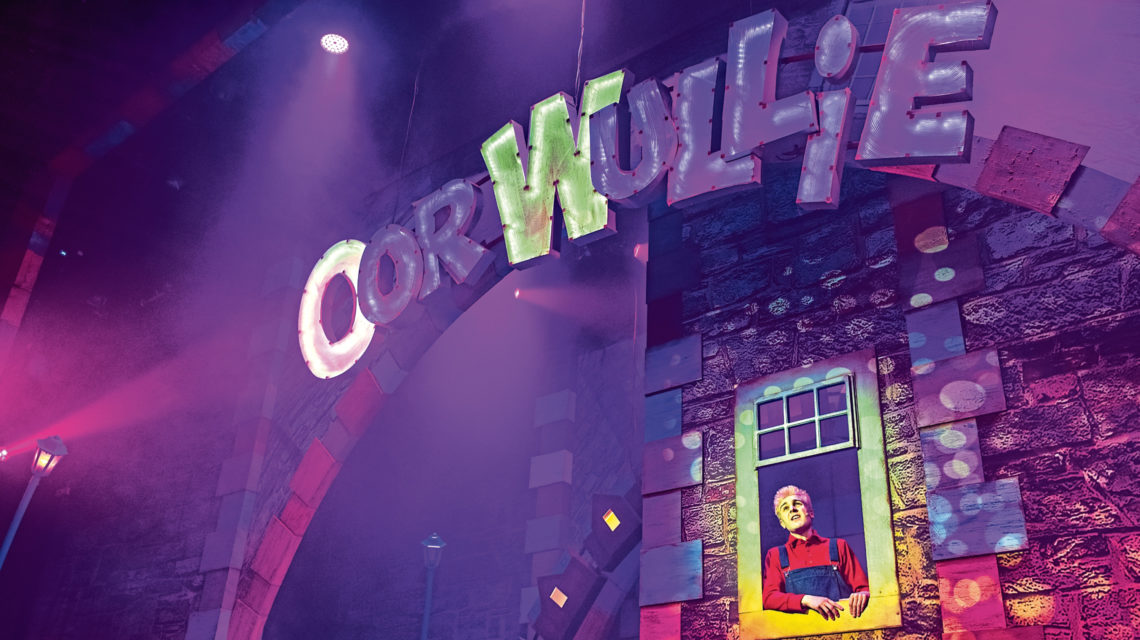 Jings, crivvens and help ma' boab… Oor Wullie is heading for His Majesty's Theatre.
Auchenshoogle's most famous son will be front and centre of a new, all-singing, all-dancing musical, that's been wowing audiences on its tour of Scotland.
And charged with bringing DC Thomson's loveable scamp to life is Martin Quinn… who admits playing a bona fide Scottish legend was something of a challenge.
"It was quite intimidating at first," said the Paisley-born actor. "We opened it in Dundee, which is very much the home of Oor Wullie and The Broons.
"I was worried because it's written in that Dundonian dialect and old Scottish words we don't use anymore, but some people still recognise.
"That was quite daunting because I was worried my Dundonian accent wouldn't fool them.
"You didn't want to ruin what people have in mind for Wullie, but it is inevitably going to change. I mean, who has heard his voice before? Nobody."
While everyone would have had their own voice in mind for Wullie when reading the strips, Martin said the writing of the show is so good, all of that is taken care of for the actors.
"You just have to turn up, get on the rollercoaster and go with it. It comes out of you without you realising it. I have my idea of Oor Wullie and this is it and because the writing is so good it touches in with everyone else's as well," he said.
Martin added that to him Wullie is "just a wee guy on his own wee adventure, discovering and finding the world on his street".
The show – created by Dundee Rep Theatre and Selladoor Productions – sees Wullie joined by his friends Fat Boab, Wee Eck and Soapy Soutar, as well as some new characters.
Martin said the show is a night of fun and laughter and great music. It starts with a wee boy, Wahid, bullied at school, who is offered an Oor Wullie annual to read by a mysterious librarian, saying it might cheer him up.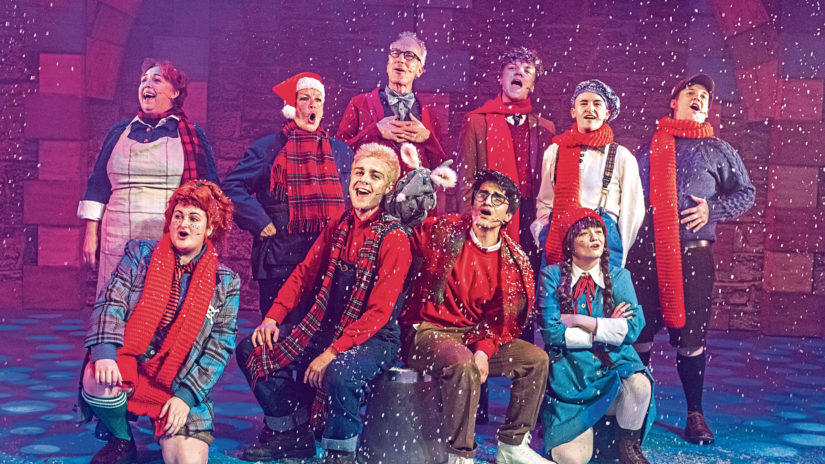 "Then Wullie pops out of the book and takes him on and adventure and Wahid finds his own feet and confidence," said Martin.
"It's great fun and great laughs. We meet PC Murdoch and teacher and have plenty of fun with them along the way."
Martin said he loves the original music for the show, which he describes as "Scottish pop-rock" and the fact it has been tweaked to bring it up to date, by including Wahid and making the bully, Basher, a girl.
He said the reaction to the show depends on "the ratio of kids to oldies in the audience".
"Some of the patter is for people who remember the Oor Wullie strips from years ago and some of the patter is for the wee ones who know him from all these statues that were kicking about," said Martin.
"They're laughing at different times, with different laughs in different places. But it just goes down well."
Martin hopes it will offer audiences food for thought on some bigger themes.
"The story is about a wee boy who's picked on at school and some of the abuse is racial. His parents are from Pakistan, but he's Scottish born and bred," he said.
"Scotland is an inclusive country and we have our arms open wide for people, but at the same time we are maybe not as perfect as we think we are."
He said the show ends with Wahid celebrated as being "Scottish and mair".
"We can celebrate our uniqueness while also coming together," said Martin.
His own favourite part of the show comes when Jeemy, Wullie's pet mouse makes an appearance.
"I get to do a bit of sock-puppet acting, as if I'm like Sooty," he said.
He has been a fan of Oor Wullie's adventures since he was a boy.
"My granny would get The Sunday Post and cut out the Broons and Oor Wullie for me. Because I quite liked them, I would get the odd annual as well, so I was into him."
To get into character, Martin made a bold decision regarding Wullie's trademark spiky blond hair.
"We had to dye my hair to fool people," he said, adding he was worried he might be left with green hair by the process. "It didn't go green – but I've got a pal who's bald and he said it's because he dyed his hair incorrectly, but to be honest he might have just being going bald anyway."
Martin's looking forward to bringing the show to Aberdeen.
"I do feel like some of the way of talking is quite east coast, so it was interesting doing the show in Glasgow then realising 'oh yeah, they don't really say ken in Glasgow'. It went down well in Glasgow, but I'm quite excited to get it back to the east coast," he said.
"But wherever we are, we all key into the fact we are all Scottish. It's there for the whole of Scotland."
And he's hoping as many people as possible will come along to join Wullie on his adventures at His Majesty's next week.
"It's a family show that is there for everyone. You're going to have a good night out, no matter what your age or where you're from. It's a celebration of life and I hope other people will celebrate it with me."
Oor Wullie The Musical is at His Majesty's Theatre from Tuesday to Saturday. For tickets visit aberdeenperformingarts.com