Michael Buble to fill Aberdeen's P&J Live with love and joy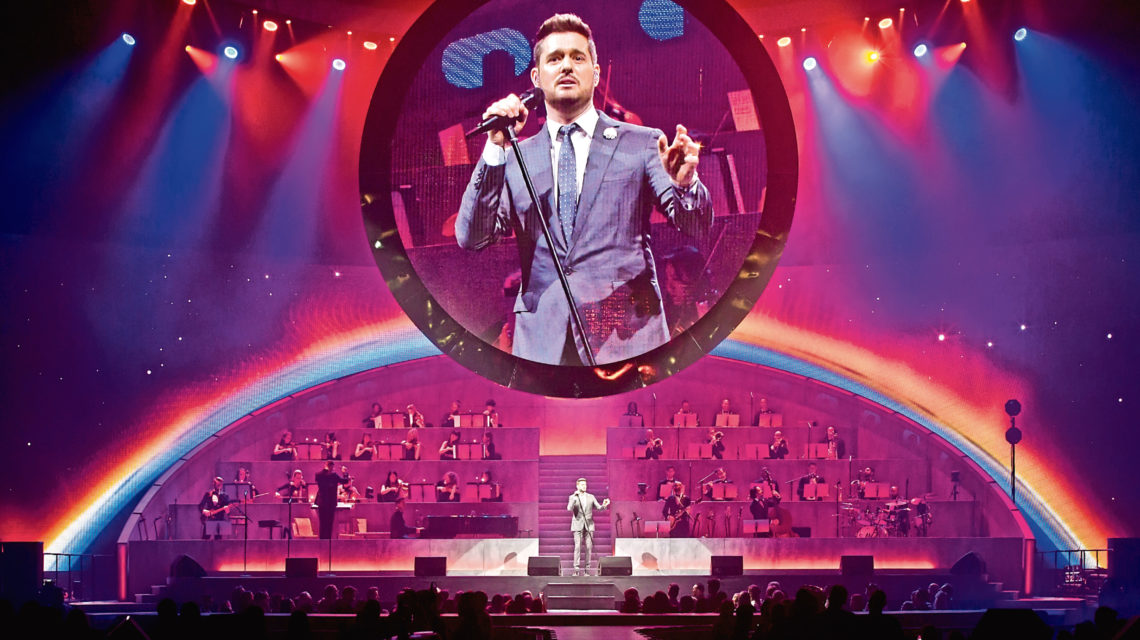 Global singing icon Michael Buble has promised Aberdeen fans he will fill P&J Live with love and joy.
The 44-year-old multiple Grammy winner will play two sell-out shows at the venue on Wednesday and Thursday next week to kick-start a 10-date British tour.
Everything changed for the Canadian crooner in October 2016 when son Noah, three at the time, was diagnosed with liver cancer.
Buble took an immediate career hiatus to care for his son alongside wife Luisana Lopilato.
It brought a change of perspective for the singer as he realised what matters in life, and what doesn't.
He said: "I want to bring joy. This world is tough, cynical and scary enough so I want to bring love.
"Everything has changed for me and everything I do from now will be cherished.
"And that includes my music.
"After everything I've been through with my son, I realised that fame and everything that is associated with it simply doesn't matter.
"I was reminded in one horrible moment how lucky I am, how grateful I am and how beautiful life is. All those things I thought were important – fame, ego… I was questioning it all.
"I really wanted to experience the positive things in life and the beautiful things, because I got a sense of mortality. I got a sense of truly, the things that are important in life. I don't even think about my career. It is zero on the scale of things to care about."
When Noah was diagnosed, Buble cancelled his world tour to focus solely on being with his son and family. For the singer family is paramount; nothing else comes close in his list of priorities.
In July last year that family expanded when they welcomed Vida, a sister to their sons Noah, five, and Elias, three.
Later that year he released chart-topping Love, his 10th studio career album.
He said: "I'm just thankful I've got this second chance to do what I love and to appreciate it properly.
"When things started to be OK and back to as normal as normal could be, I invited my musicians to Vancouver .
"That is when I reconnected and remembered the bliss of being a creative person.
"That day the album came together without me ever trying; it just organically happened.
"Every song you hear on Love conceptually began that day as we all started to share ideas and that's where the record was born.
"I believe these songs chose me. Although there is positivity and a sense of hopefulness, happiness and joy, there is also a lot of melancholy.
"They are a complex range of songs. Even the opening song, When I Fall In Love, people hear it and say, 'It's such a lovely song'.
"But it is about loneliness."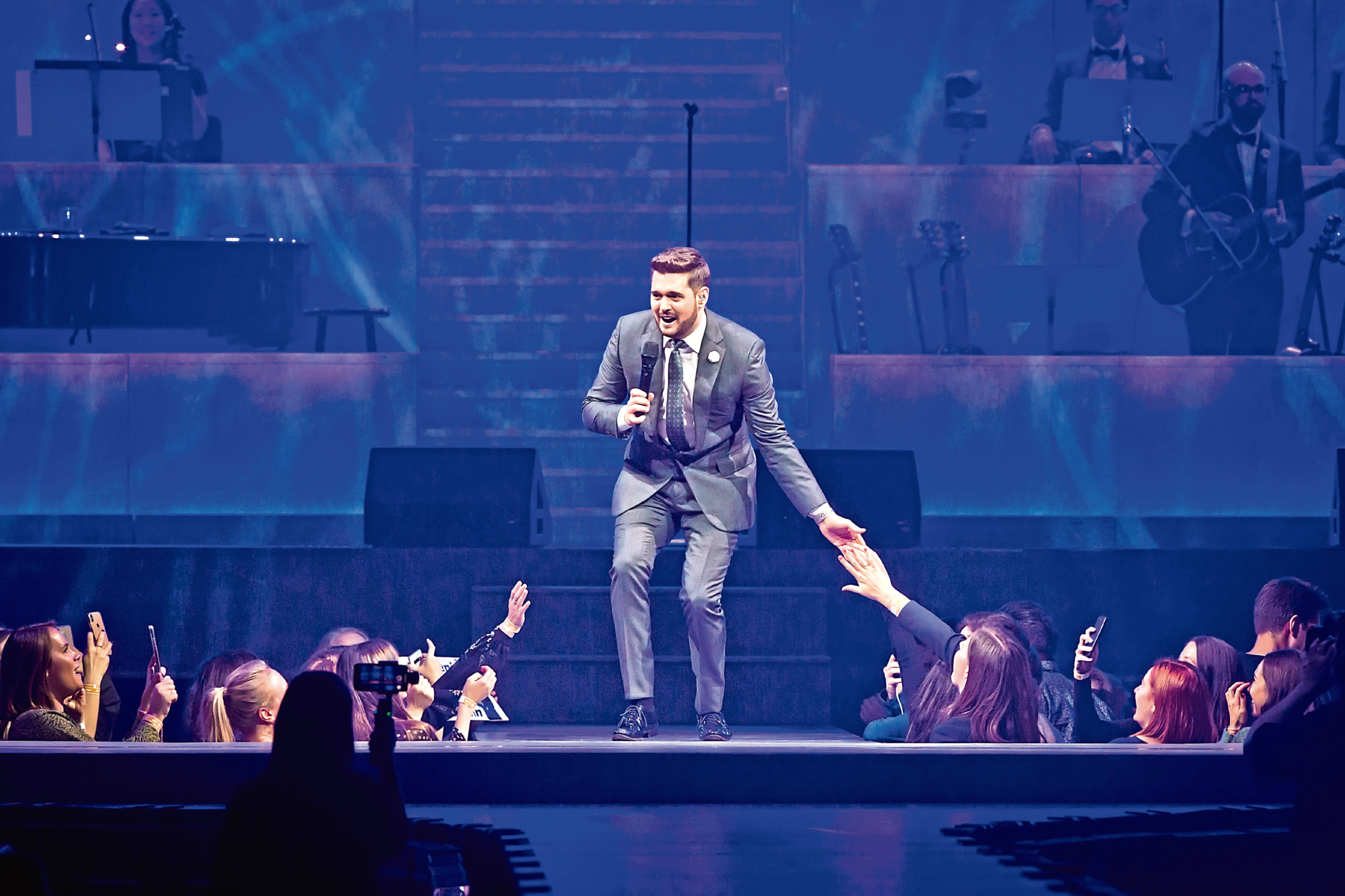 As well as When I Fall In Love the recent album contains covers of classics including My Funny Valentine, Unforgettable and When You're Smiling.
However, it is the self-penned Forever Now, about being a father, that is the emotional centrepiece.
Bublé sings: "We're gonna keep you safe.
"First time I held you in my arms
"I knew I'd love you all the way."
His producers told the singer it was one of the best songs he had ever written.
However it is a song that remains too painful for him to revisit live.
He said: "It's bittersweet for me because I cannot listen to it, even recording it.
"That's one of the songs on the record where I stepped away completely, and they did it all. I had nothing to do with it. The truth is I didn't really want to listen to it and now when I listen to the record I skip it, I am not ready to handle it again."
Buble, who has sold in excess of 60 million records, will perform with an incredible 32-piece band when he headlines P&J Live in the only Scottish performances of his British tour.
Playing live has extra appeal for the singer as he realises the emotional connection many of his fans have to his performances and songs. He said: "When people come up to me and tell me how my music has impacted or affected their lives it gives me real emotional fulfilment.
"There is power in sharing songs and allowing people to interpret them in their own way.
"I've heard the same stories from people who have gone through terrible breakups and people who have been legitimately lonely.
"They've said to me, 'The song Haven't Met You Yet is getting me through'.
"Then Christmas comes up and I'll hear from people that my music is all their kids listen to in the car, or it makes them think of their grandfather who they lost. "It's a testament to the power of music.
"Melody is the voice of God, I think."
There is no better way to welcome in the festive period than to spend an evening with Buble.
His 2011 album Christmas, packed with festive classics, was a worldwide chart topper and continues to be a favourite at this time of year.
He said: "I love Christmas and am really sentimental about it. My parents made Christmas awesome for us, and we were allowed to be kids for a long time.
"Bing Crosby's White Christmas was the only Christmas record my parents had, and we played it from late October through December. So it introduced me to jazz, to crooning, to music, really."
Michael Buble plays P&J Live on Wednesday and Thursday next week. For tickets visit pandjlive.com