Menacing, magical and moving tale of loss will enchant Aberdeen audiences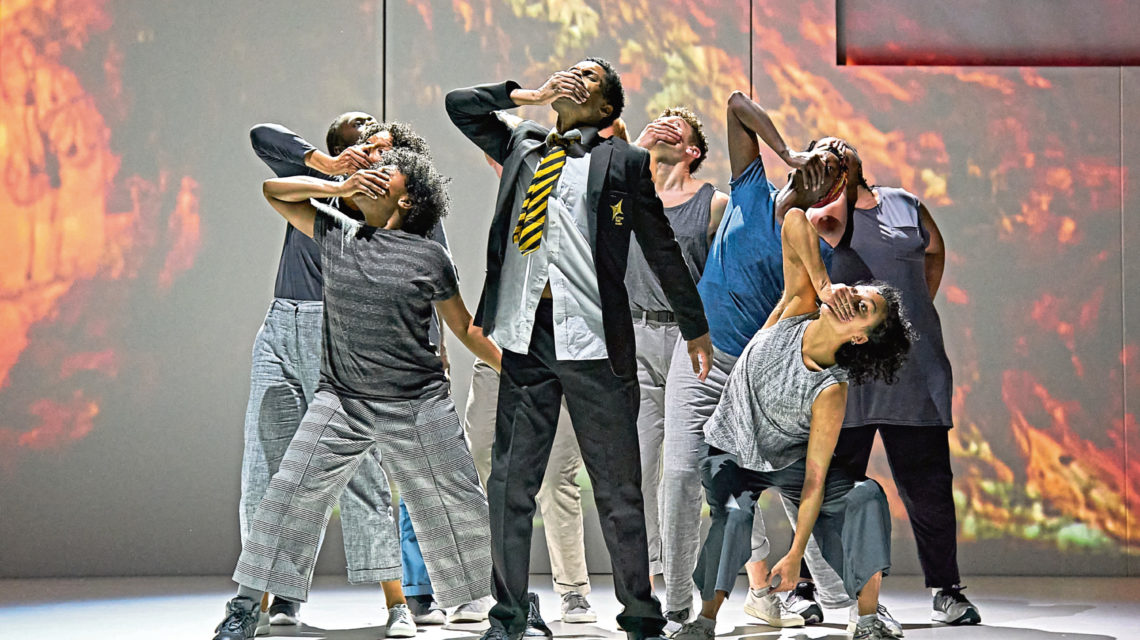 When a monster calls, the result is menacing, magical and moving – as Aberdeen audiences will discover for themselves when the award-winning West End version of Patrick Ness's stunning novel arrives at His Majesty's next week.
Actor Kaye Brown has some advice for those who are going to see this haunting tale, which uses a fantasy setting to deal with the very real and heartbreaking issue of a child coping with a parent's cancer.
"It seems quite a dramatic and intense story, but it's very beautifully done," she said of A Monster Calls, which is described as a dazzling insight into love, life and healing. "It is a bit like opening a big story book – you need to sit back and let it wash over you, and take it as it is.
"Let it make you feel what you feel."
The story follows 13-year-old Conor, whose mum is sick and not getting any better. One night, a tree-like monster calls at his window to tell the boy a series of stories, before Conor must tell his own story to face his own fears.
"Getting the very difficult and traumatic idea of a child's mother dying of cancer across is done through a sort of nightmarish fairytale in which the story is told, but also in a loving way," said Kaye, who plays Conor's grandmother. "It's very sorrowful and sad, but it does give you hope at the end."
Kaye added that A Monster Calls is a visually stunning show that will intrigue audiences.
"There really is a lot of imagery in it," she explained. "It's not a conventional-looking piece of theatre; it's quite fantastical. There are a lot of ropes hanging from the ceiling. Both the tree and different aspects of the fairy stories are used creating these ropes.
"There are aspects of mime and physical theatre to create these weird and wonderful tales the monster tells to try to help the boy understand what he's going through."
Kaye said the unusual way it tackles the subject matter is very imaginative.
"It makes you, as an audience member, think, and it doesn't give you answers straight away," she said. "It impacts on a visceral level as well as a literal level.
"But I think with all the fantasy genre that exists at the moment in TV and film and on stage, it's done in a creative way that sparks the imagination; it takes you on a bit of a rollercoaster of feelings."
Kaye thinks A Monster Calls will be interesting especially for a Scottish audience, touching as it does on myth and folklore.
"There is something of the earth about it and there is a Celtic feel to it as well," she explained.
Kaye is enjoying her role as Conor's grandma – someone he sees as constantly interfering.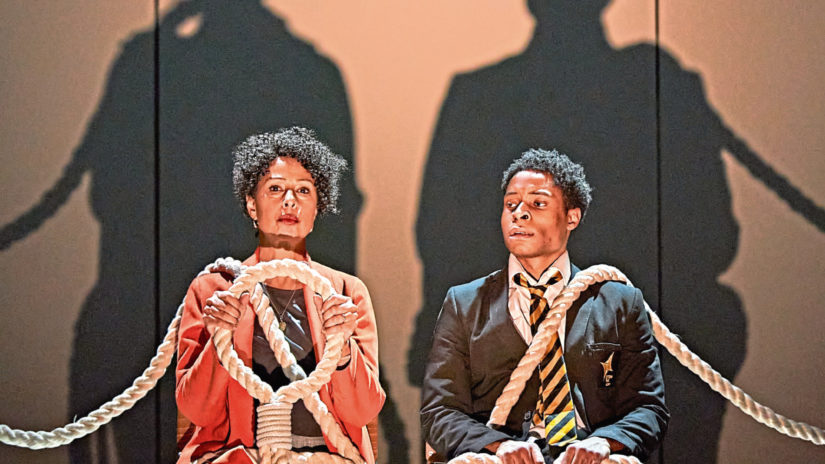 "I think she's a bit misunderstood," she insisted. "Conor's mother doesn't want him to know the truth because she doesn't want to upset her child.
So the grandmother is trying to hold the fort in a slightly ham-fisted way, and she is not always very successful.
"She comes across as quite brittle and potentially difficult – but that's because of the circumstances."
Kaye said aspects of the role are quite challenging:
"You have to go through the mill a little bit. There are a couple of harrowing scenes and you have to learn to negotiate that and how to play that in a way that doesn't upset you, when you are having to do it day in day out. But it's very satisfying."
Given its subject matter, A Monster Calls is offering an outreach and engagement programme across the tour, something Kaye sees as vital.
"You can't do a piece like this and just leave people hanging," she said. "If people need to discuss it further or if it has brought up stuff that has happened to them personally, outreach is very, very important."
Kaye is very much looking forward to the show coming to His Majesty's as it will be a homecoming for her – she was brought up in Aberdeen, attending Ferryhill Primary and Harlaw Academy before moving away to study acting in 1980.
Her mum, who still lives in Cove Bay, met her Guyanese dad at Aberdeen University. Kaye and her brother and sister were born in Guyana, but in the 60s, her parents decided to return to Aberdeen to bring them up.
"My memories of Aberdeen are cold to begin with! But it was good," she smiled, adding that her brother still teaches in the city. "We had a really nice upbringing. Ferryhill was a lovely area to be brought up in, with days down at the Duthie Park."
She said it was her time at Stuart School of Dancing in the city that first had her treading the boards.
"I have actually set foot on stage at His Majesty's before," she revealed. "There was a semi-professional dramatic company that used to do musicals there every year and we did Hello, Dolly!."
A Monster Calls is at His Majesty's Theatre from Tuesday to Saturday next week