Little Mix outdoor gig in Aberdeen: Everything you need to know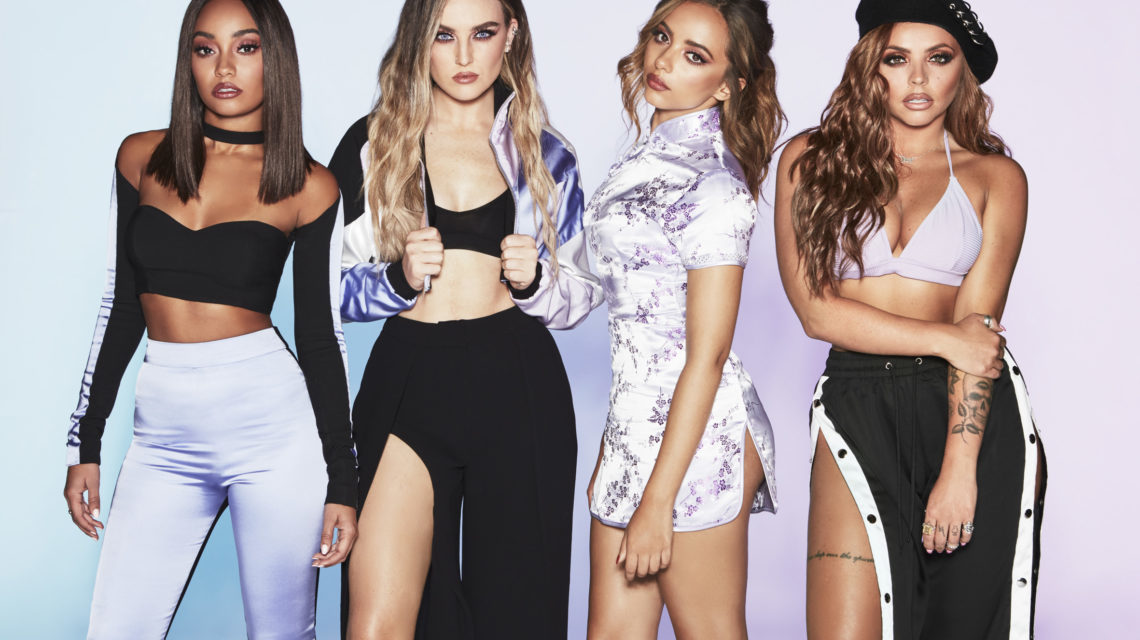 News that will come as no surprise to fans of chart-topping girl band Little Mix is that their concert this Saturday is set to be the AECC's biggest to date.
Beginning their musical journey on the eighth series of The X Factor where they were formed and went on to win, the band has since gone from strength to strength.
The girls will be showcasing their greatest hits so far that have dominated the charts over the past few years, alongside a variation of energetic dance numbers that they are known to perform.
Are tickets still available?
Yes. Very few general admission standing tickets are still available, which can only be purchased through Ticketmaster.
What time does the event kick off?
Gates open at 5pm and Little Mix are scheduled to take to the stage at 8.30pm. Support on the night will come from local Northsound DJ's (5.40pm), sister trio Germein (6.40pm) and Rak-Su (7:30pm).
What will the weather be like?
The forecast is for a largely fine and dry day with plenty of sunshine. Temperatures are expected to be between 19c and 24c, so it is advised that all gig-goers bring along protection from the sun – including sun cream and sunhats – as well as drink plenty of water.
What are they likely to perform?
Based on setlists from other performances, the girls are likely to include;
Touch
How ya doin
Love me like you
Little Me
No More Sad Songs
Wings
Change Your Life
Black Magic
Salute
Shout Out To My Ex
How do I get there and home?
Bus/rail: First Aberdeen runs a Gig 'n' Go service to and from the AECC.  The Gig 'n' Go service picks up customers opposite Primark on Union Street from 4pm and travels to the AECC – making stops along the way at McCombie's Court, Castlegate, King Street at Morrison's and King Street at St Machar roundabout.
The available tickets are:
Gig 'n' Go Single – £3 – a single ticket from Aberdeen City Centre to AECC
Gig 'n' Go Day – £5 – a day ticket valid for travel on Gig 'n' Go bus, valid until end of normal services (around 1am)
Gig 'n' Go Family – £10 – a family day ticket, up to 2 adults and 2 children (max. 15 years) valid for travel on Gig 'n' Go bus, valid until end of normal services (around 1am)
You can pay on bus, or Day and Family tickets are available on the First Bus mtickets app.
Return Gig 'n' Go tickets are also available to purchase from the First Travel Centre at 47 Union Street, Aberdeen.
Gig 'n' Go tickets are valid and can also be purchased on First services 1,2 and 20, all of which operate to the AECC area.
The AECC is a 15 minute taxi journey from Aberdeen Train and Bus Stations
Will there be any road closures ahead of the event for those taking their own cars?
Some roads will be closed at various stages during the Little Mix concert. These include:
Exploration Drive, Aberdeen, between its junction with Technology Park Roundabout and the car park access 50 metres east of this junction from 12pm to 11pm on the day of the event.
A prohibition of waiting on either side of Exhibition Avenue, Aberdeen, and Parkway East, Aberdeen, from 7pm on Friday until 11pm on Saturday.
A prohibition of waiting on King Robert's Way, Aberdeen, King Robert's Place, Aberdeen, Morrison's Croft Crescent, Aberdeen, and on the grass verge between Intown Road, Aberdeen, and Ellon Road, Aberdeen, and on the grass verge between Intown Road, Aberdeen, and Parkway, Aberdeen, from 10am to 11pm on Saturday.
What about parking at the AECC?
The AECC has about 2,000 parking spaces available for the Little Mix gig.
Parking is on a first-come-first-served basis and is charged at £7.50 per car.  No advance payment options are available for parking.
The car park will close at about 11pm, once everyone has vacated the site.
 What about security?
Bags will be searched on entry to the event. Backpacks, large bags (including shopping bags over 40cm x 35cm x 19cm) and handbags that can be worn like backpacks are not permitted into the event. Only bring essential items and keep belongings to a minimum.
Will alcohol and food be available?
There will be catering vans operating outside of the arena from 4pm onwards, as well as a bar area and various food/drink stalls inside the venue throughout the evening. Drinks cannot be brought along to the event.
Are there any age limits?
No under 5's are allowed on site. Under 16's must be accompanied by an adult over the age of 18. Under 14's are advised to purchase a seated ticket at customer's discretion.