Lesley Joseph on her role as Miss Hannigan in Annie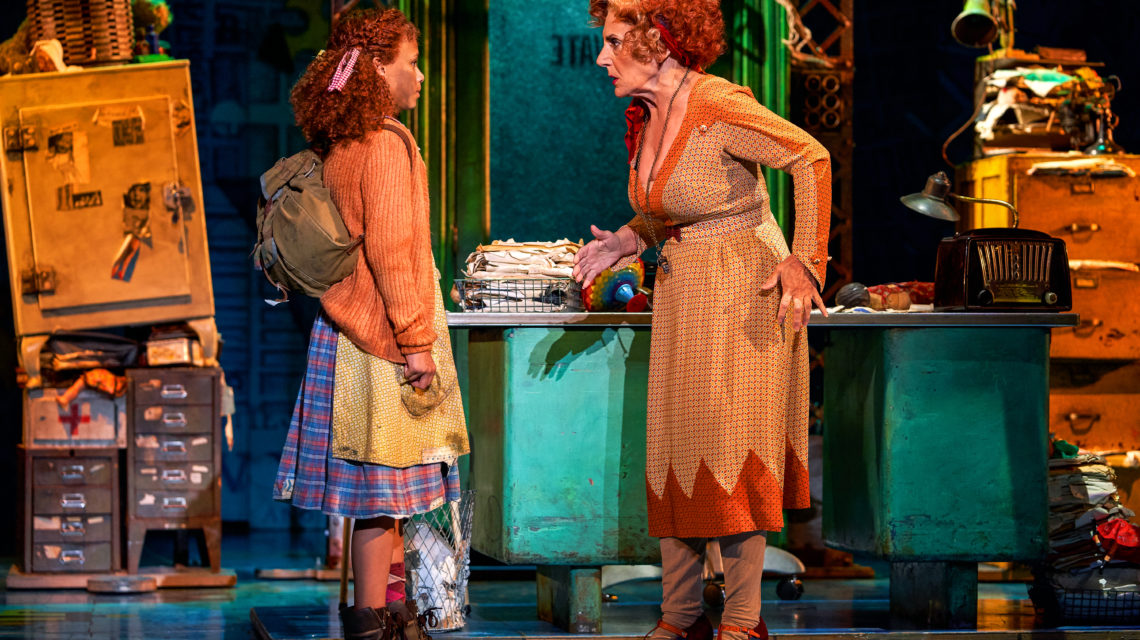 Lesley Joseph loves being busy, but even she admits ending a run of Calendar Girls one week and opening in Annie the next has a possible pitfall.
"I had better not start taking my clothes off as Miss Hannigan – that would be a disaster!" joked the Birds Of A Feather star.
"But I've had two shows in my head for quite a long time now, so it does feel a little bit weird."
On the day she was chatting to Society, Lesley was getting ready to open in Annie that evening in Eastbourne – in the same theatre where she had finished a national tour with Calendar Girls just three days before.
"It's a mad day for me!" she said, as someone knocked at her dressing room door to hand in a bouquet of flowers.
That said, the 73-year-old star is delighted to be stepping back into the role of Miss Hannigan. This will be her third outing as the villainess who runs the orphanage where Annie and the other girls have such a hard knock life.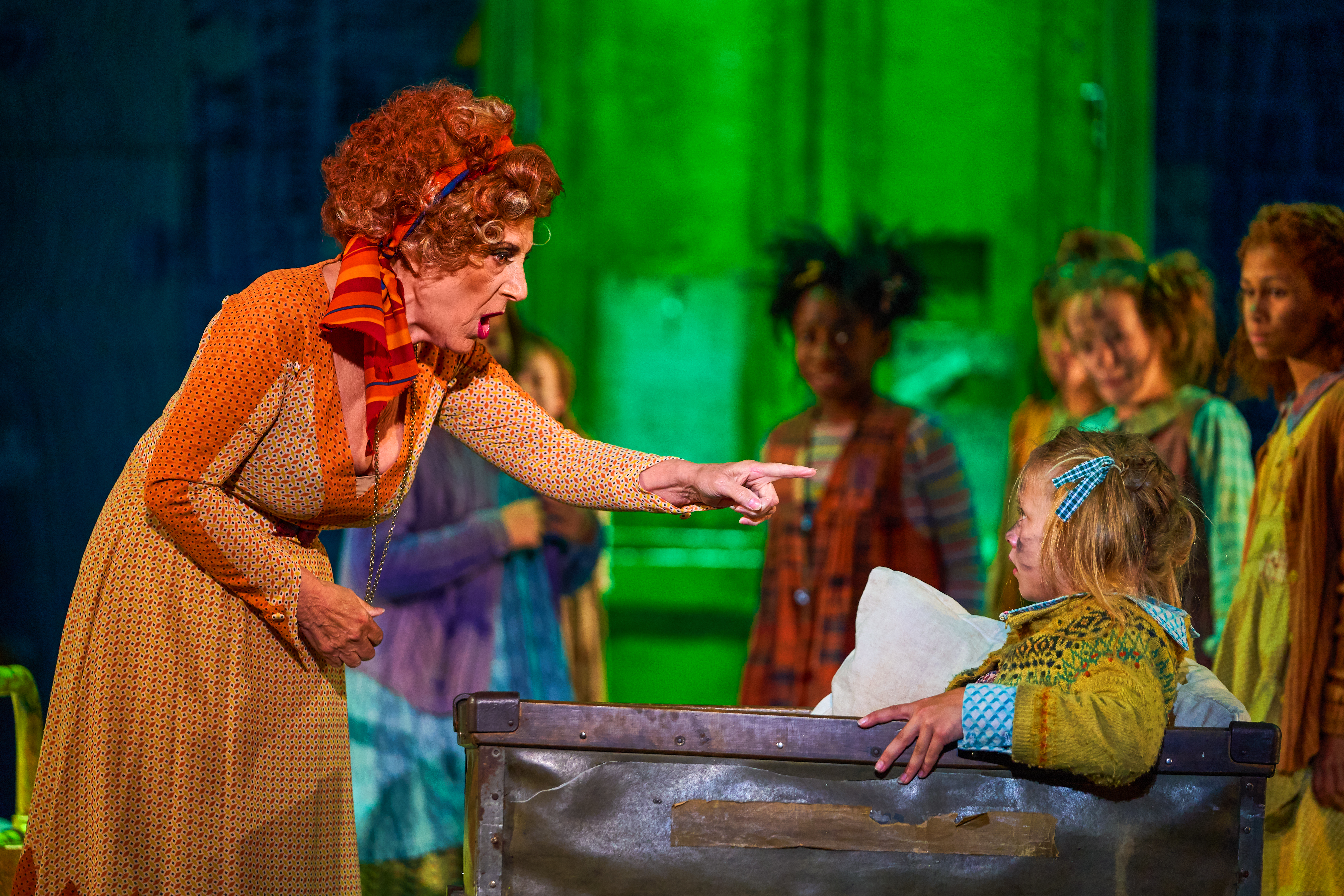 "It will be like putting on an old glove really," said Lesley, who won new fans with her stint on Strictly Come Dancing three years ago. "Miss Hannigan is an iconic part.
"She's only on stage for about 20 minutes but it is an amazing part to play," she said. "You don't forget her.
"She's one of the villains, but I always feel quite sorry for her. It's the time of the Depression in New York. They are having a rough time, and she's stuck with no family and these hundreds of kids.
"I feel for her.
"I think she's a villain with circumstances so I always try to play her with a little bit of vulnerability. Whether that comes across or not, I don't know. But she is good fun to play."
Annie is, of course, full of big song and dance numbers and one of the highlights for Lesley is when Miss Hannigan sings Easy Street.
"Hannigan just lets rip!" she laughed. "She can't dance, she can't move, but she tries. It's good fun to do."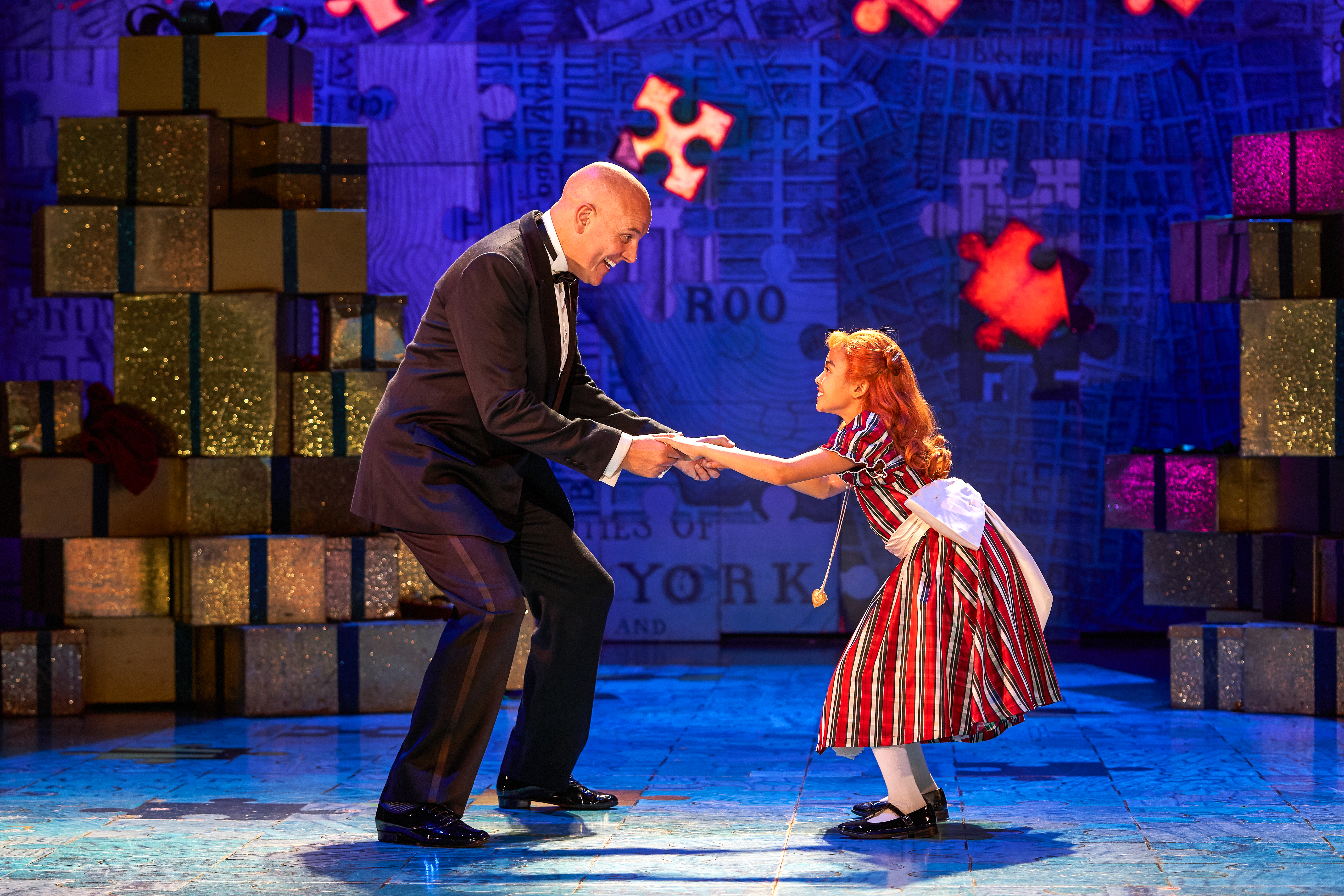 So Lesley won't be bringing any of her Strictly skills to the part?
"No," she smiled. "In Strictly I tried to get it right. Hannigan doesn't get any of it right, really."
Lesley is a huge fan of Annie, the heart-warming rags to riches story set in the US Depression of the 1930s.
"It's a perennial show, one of those wonderful family shows that never changes, and this is a really lovely production," she explained.
"It is a very well-crafted show – a show with heart, with optimism and hope. Certainly now it's a time when everyone needs to aspire to something beyond politics and beyond all the things that are going on in their lives.
"It ticks all the boxes. It is beautiful."
And she thinks the iconic musical has had an impact well beyond offering a great night at the theatre.
"For some reason, it's a show that little girls love," explained Lesley. "And I'm sure a lot of little girls who have come to see it with their mums want to be Annie and be in that show.
"I'm sure it's responsible for setting a lot of kids off on the route to becoming singers or dancers or going to stage school."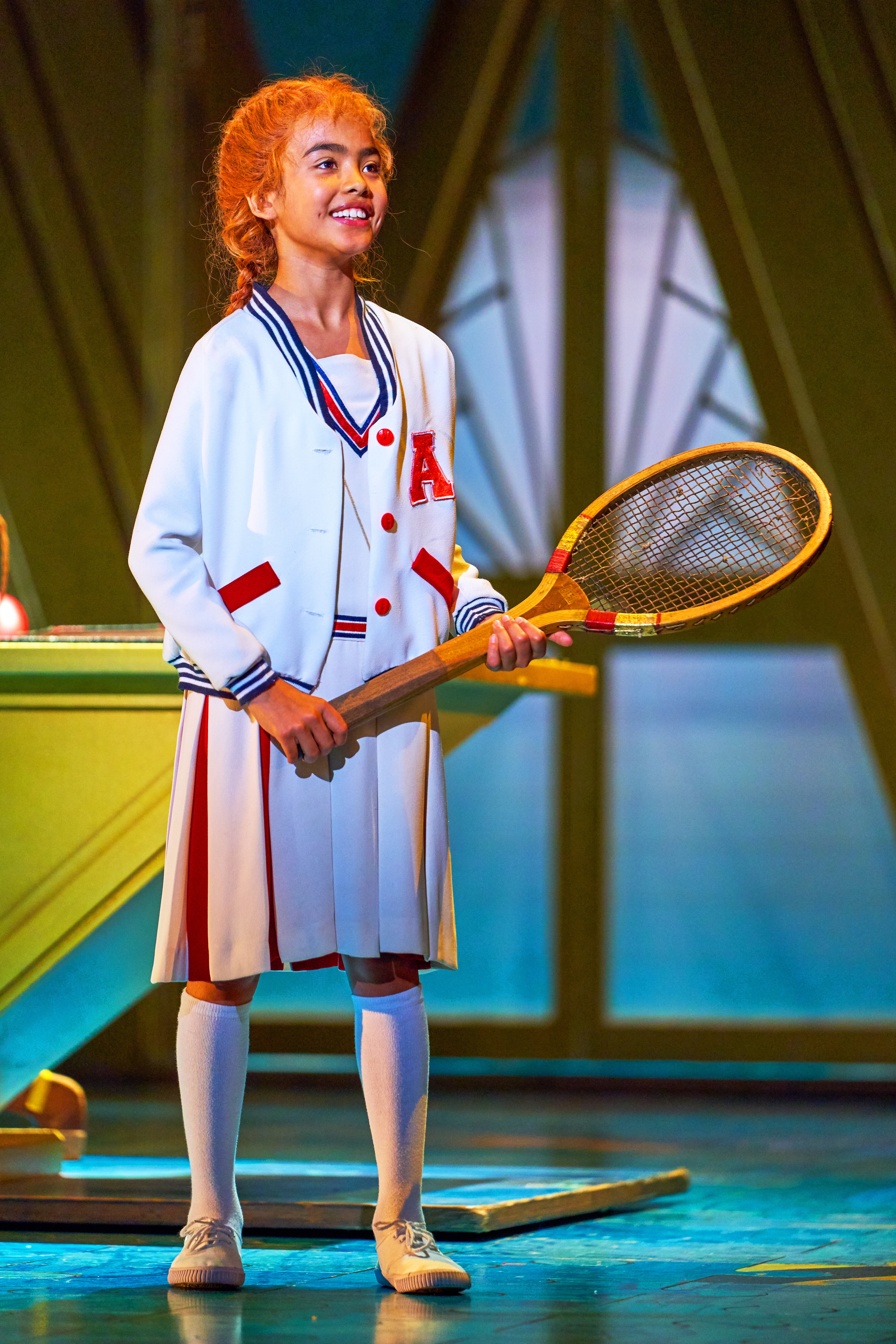 Lesley has been non-stop lately, between Calendar Girls, Annie and appearing last year in Young Frankenstein, for which she was nominated for an Olivier Award.
So does she plan to slow down?
"Yes! Next year I will take a few months off. I say that now, of course, but I do need to have a break," said Lesley
"The thing is, as an actor, I don't know how much longer I will be working, So you take jobs when they come, because you always think that's going to be the last ever job. You never know.
"So, to be honest, if another good thing comes along and I have the strength to do it, then I will."
Lesley reckons that she keeps going at a time when others might think of easing down because she has "good genes".
"My mother died at 103 and she was playing tennis in her 90s," she said. "I am quite fit – I do yoga and I exercise every day and walk everywhere. I also keep my mind active learning lines."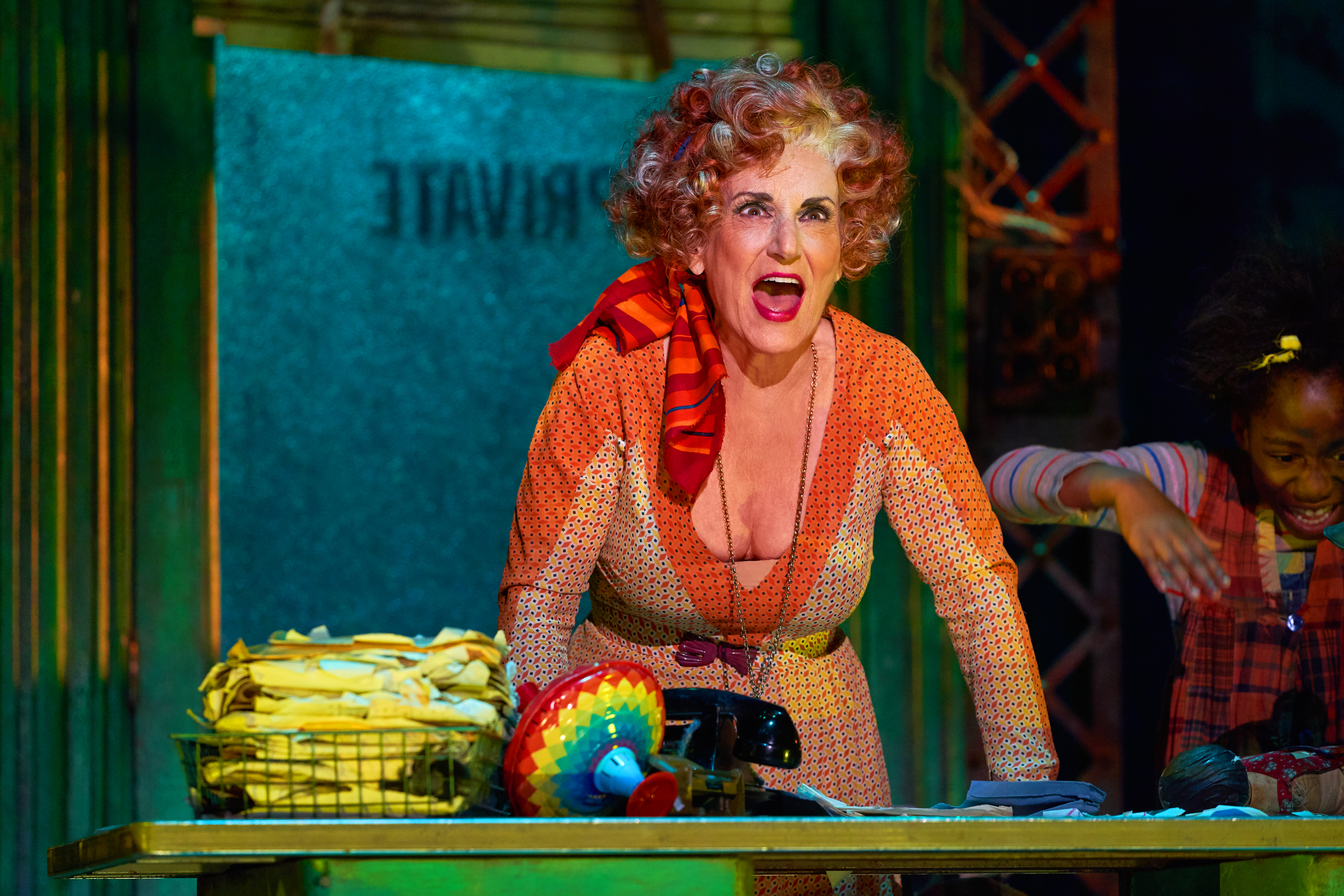 It was Birds Of A Feather that put Lesley firmly into the national spotlight, playing the memorable man-eating Dorien. It is still much-loved and there has been chat of a revival recently.
"It didn't work this year because we were all so busy, but maybe next year would be nice," she admitted. "I just wait and see when people say: 'Would you like to?' then I say yes or no."
But before that, she will be concentrating on putting smiles on the faces of Aberdeen audiences with Annie.
"I remember the last time I came to Aberdeen (with Birds Of A Feather) I went down to the harbour and sent smokes to all my friends," she recalled. "I love Aberdeen, it's a fascinating city."
But more than anything else, she's looking forward to entertaining the crowds at His Majesty's Theatre.
"Just come and enjoy it," she advised. "Bring your whole family – bring your granny, bring your child. You'll see a great show, a lovely production, have a fabulous night at the theatre and leave all your worries at the door."
Annie: The Musical is at His Majesty's Theatre from Tuesday to Saturday September 28. For tickets visit aberdeenperformingarts.com