KT Tunstall to perform in Aberdeen's Music Hall tomorrow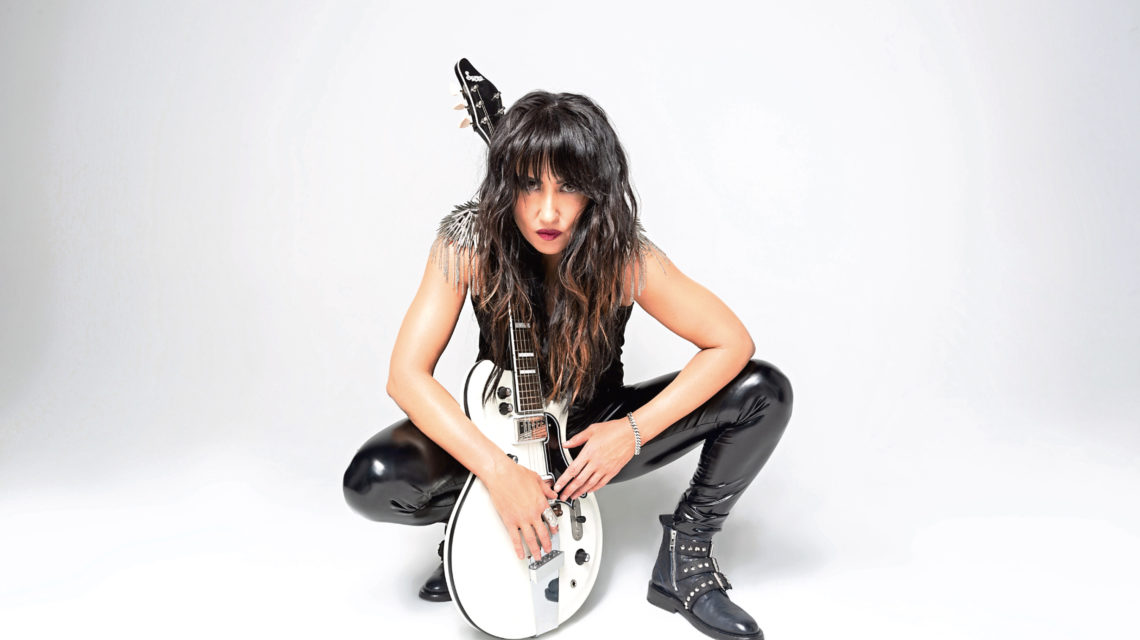 Scottish singer-songwriter KT Tunstall is confident she has finally recorded an album that captures the visceral energy of her live performances.
That album is WAX, the second in a trilogy that began with KIN in 2016.
For years, KT sought to deliver a record that tapped into her raw rock 'n' roll spirit that materialises on stage.
With her sixth album, WAX, the Brit award-winner has delivered.
Now based in Venice Beach, California, KT has returned to Scotland to perform the album at the Music Hall tomorrow.
She said: "I feel like I've cracked something on this record.
"All of my career I have had people coming up to me after concerts saying I love your albums, but your show was amazing.
"There's something visceral and punk rock about the shows that I've always done.
"There's an energy to my live show that I haven't been able to recreate on record.
"This time I wrote songs that can deliver that rock and roll spirit that I have, which maybe I haven't aligned in my song writing until now.
"I knew before I started writing that I wanted it to be an electric guitar record.
"It had to be visceral, about the physical, and the obstacles of that."
WAX was co-written and produced by Nick McCarthy, founding member of fellow Scots and multi-million-selling band Franz Ferdinand.
Co-production was provided by duo MyRiot who have also overseen the work of acts including London Grammar and Birdy.
WAX is part of a trilogy of albums that explore themes of spirit, body and mind.
KT said:" It's a record about humanness, which we so often just write off as 'flaws'.
"WAX evokes colonies of bees, candlelight, the material that the first long-playing records were made of.
"But more than that, WAX is produced inside your own head.
"This time around, we had a 1970's approach to making a record with Nick who brought his own indie rock influence on the process.
"Nick has an amazing garage studio, and it was me, him and Danny Weston Jnr (drummer) and we played the whole record live as a three-piece.
"The guitar amp was in the toilet, the bass amp was in with the drums, I was in the control room with no headphones.
"That's how we recorded it, live, playing and singing at the same time."
Amidst an impressive roster of musicians and producers working on WAX was Kings of Leon producer Angelo Petraglia who oversaw the Nashville rockers' first six albums, including the multi-million-selling Only By The Night.
KT says the idea of recording a trilogy came to her while meditating in a park in Nashville.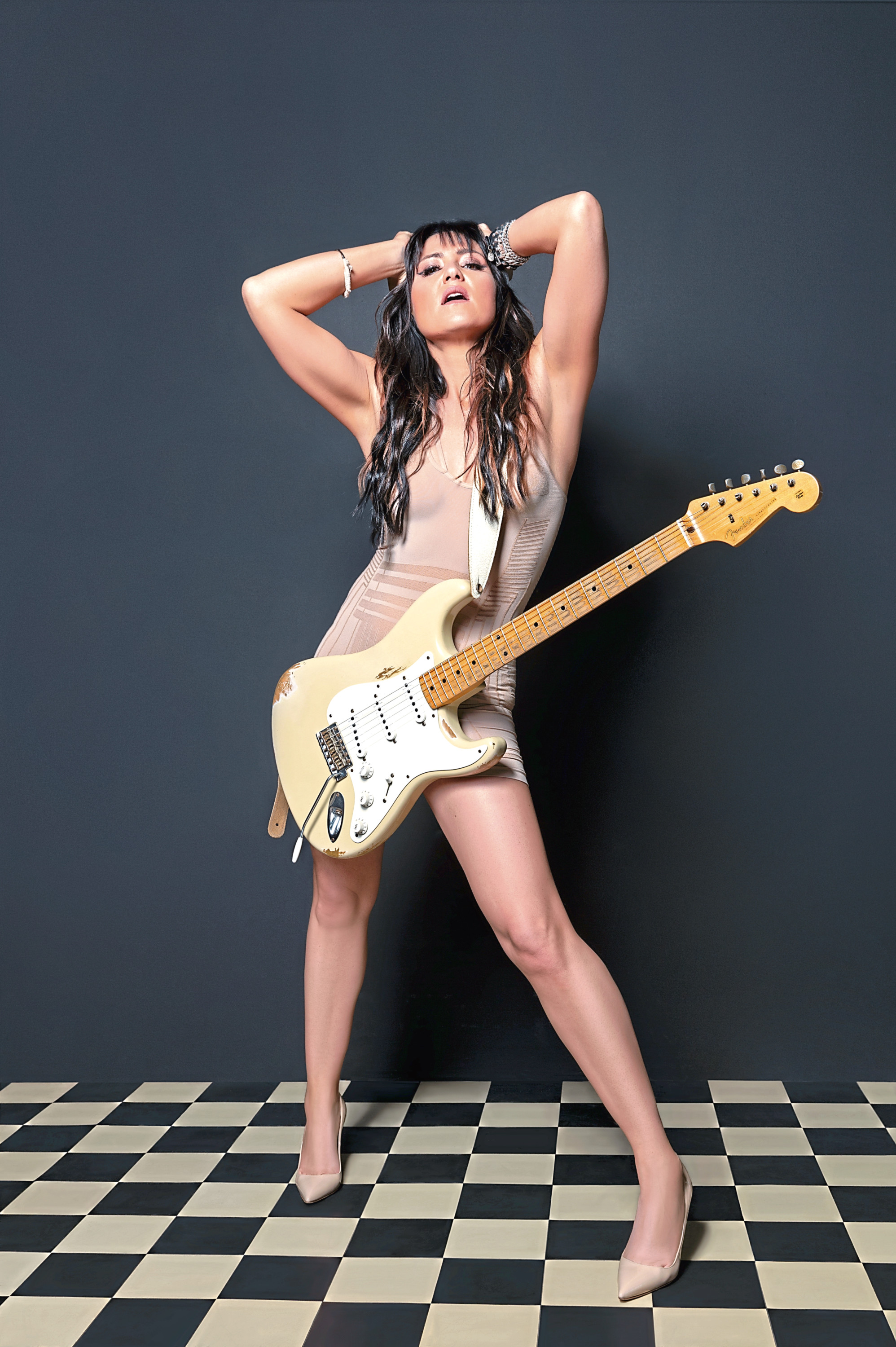 She said: "KIN (2016) was the first time I just wrote the entire record by myself.
"I took it on tour and I was sitting in Centennial Park in Nashville and was attempting to keep meditating because it does me great good, but sometimes I find it hard to keep it up.
"I was sitting in the sunshine and I opened my eyes and it was just a fully formed, the complete idea that KIN was the first in the trilogy, that it should be Spirit, Body, Mind in that order.
"That each of the three records should have a three-letter title, they should all have matching artwork and all be in capital letters, and I needed to get on with writing the second record, and it was going to be called WAX."
WAX was preceded by lead single The River which was written by KT Tunstall and Martin Terefe and produced by Nick McCarthy, Sebastian Kellig and MyRiot.
KT said: "The River is about wanting to escape the madness in the world, escaping bad relationships, and wanting to be washed clean – emancipation through nature.
"I did write it with Martin, although The River is actually an older song.
"I wrote it about 10 years ago around the time I was writing my second record, Drastic Fantastic.
"It didn't make that record, but I knew it was a strong song.
"I just hadn't got the chorus lyrics quite right yet.
"I later tweaked the chorus lyrics to make it a much more personal song.
"It just spoke to me of how I feel about where we're at in the world at this moment.
"Where you just want to wash yourself clean of all the negativity."
Recently KT was awarded the Inspirational Artist gong at the Women In Music Awards.
Originally part of the Fife-based Fence Collective that included King Creosote and Lone Pigeon, KT rose to prominence with a memorable performance on Later… With Jools Holland.
She had only 14 hours to prepare after being called in following a cancellation by Nas.
KT performed Black Horse and the Cherry Tree with a loop pedal. It was the catalyst for more than six million sales and future BRIT and Ivor Novello awards.
She said: "Black Horse and the Cherry Tree was just a perfect example of automatic writing.
"I didn't question anything that was coming out.
"I was learning how to use my loop pedal – that's where that song came from.
"At the time, I'd been listening to a lot of anonymous old blues music, which was recorded with just one microphone in the room.
"It was about a real rhythm and realness."
Click here for more music articles.