Karen Dunbar tells Aberdeen fans the naked truth about Calendar Girls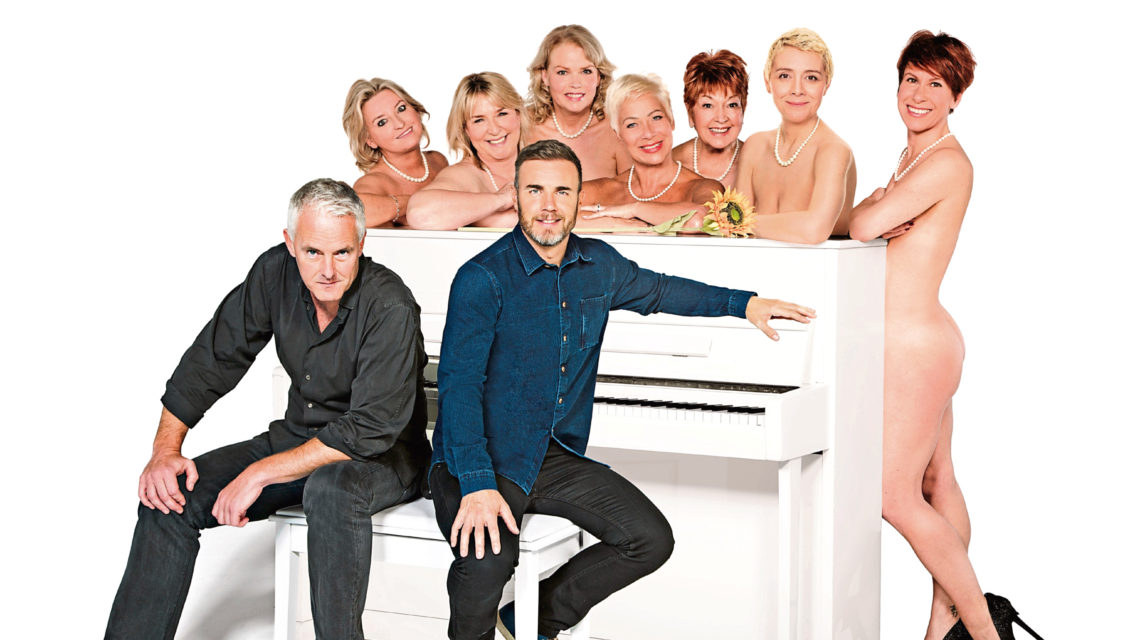 Karen Dunbar is quite happy to tell the naked truth about Calendar Girls… from how deeply moving she finds the musical to how she feels about "that" moment when she whips her kit off in front of a packed audience.
"By week two of the performance, I was more worried about where my shoes are and getting them on in time to get on stage in the right place than about the time when I disrobe," said Karen, who arrives at His Majesty's next week in the acclaimed show, written by Gary Barlow and Tim Firth.
But the Scots actress and comedian is quick to point out Calendar Girls is about far more than recreating the moment when a group of Yorkshire WI women shot the nude calendar that would turn them into a worldwide sensation and raise millions of pounds for Leukaemia Research.
"We don't want it to be about sensationalism," said Karen, who became a household name through Chewin' The Fat and The Karen Dunbar Show.
"We want it to be a fair representation and a respectful homage to the women who have now raised £6 million through doing this calendar.
"I mean, they just wanted to buy a new sofa (for a local cancer ward). All of that is encompassed in it."
And audiences have been loving the uplifting show which – through a moving and witty script and wonderful original music – follows the ups and downs of the women, how they turned sorrow at the loss of a husband to cancer into a powerful force for good.
Karen said: "We have had people jumping to their feet, laughing and crying. I can see people holding handkerchiefs, giving us a standing ovation, but still crying. It is so powerful."
That said, the calendar photoshoot has been the pivotal – and most talked about – moment in the film, stage and now musical version, all written by Tim Firth and based on the inspiring real life story.
"I'm in a lovely paradox. I'm the only one completely naked but I'm the only one with my back to the audience," Karen said about the disrobing scene.
"On one hand I have nothing on, but I'm sitting on a piano stool with my back to the audience.
"It's done so tastefully and it has that 'whoop' factor, but nothing is ever really revealed. There's a great line for one of guys in the show which sums it up. He says 'it's just like in the film Jaws, you never see all of the shark'. That always gets a big laugh, but that's what the photoshoot is like."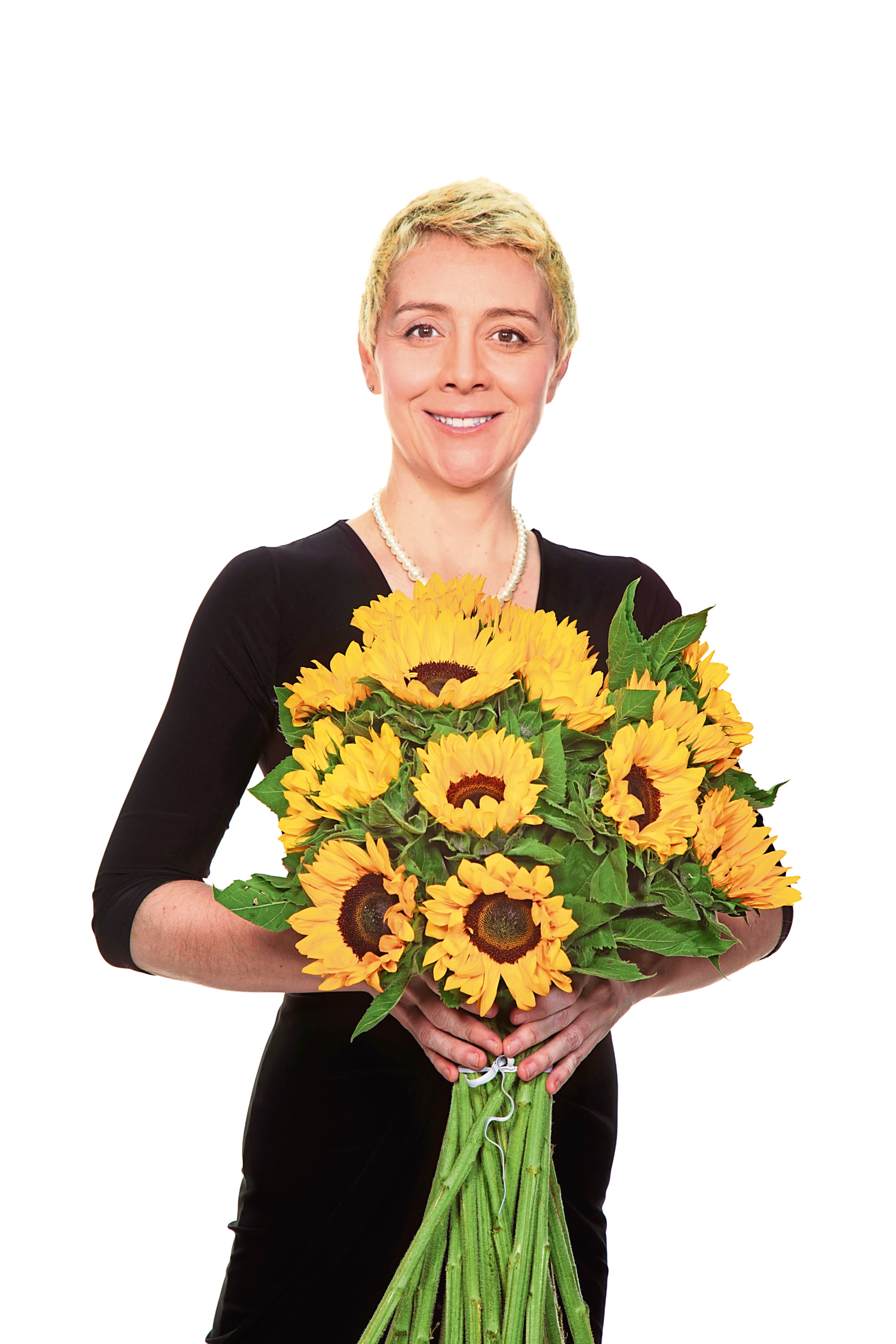 Of course, this Calendar Girls has moved the now familiar story in a new direction by making it a musical, with songs written by Gary Barlow and playwright Tim. Karen says it works perfectly.
"The way it has been written by Gary and Tim, I think they have done a phenomenal job. In fact, we have a kind of in-joke that it's not a musical, it's a play with music. You don't want to be talking about the realities of cancer then turn into a big sing number. They have worked so hard to make it not the stereotypical musical," she said, praising the pair for putting beautiful music into the piece without it feeling 'clunky'.
"There isn't a bad note in it. They have taken Gary's wonderful songs and they have been seamlessly slotted into the storyline with all the rich, vibrant, musical lyrical sets. It never feels like 'here's a big number… here's a bit of the story… here's a big song… here's a sad song'.
"It is something really quite special and uplifting."
Karen is loving her role as Cora, a single mum, and is delighted Tim not only said she should keep her own accent for a piece set in Yorkshire, but also wrote lines with her in mind.
"They've adapted parts of the script to explain why this Scottish woman has grown up in this Yorkshire village. It's one thing to be riffing in this Glaswegian accent, but I do have to hit my Ts and Ds so the audience in Canterbury get the story of what I'm saying," she said.
Karen said one challenge was adjusting her initial approach of playing the single mum "quite quietly, sort of keeping herself to herself".
"A couple of weeks into rehearsal, Tim said 'some of these lines are written for the famous Karen Dunbar gently sarcastic delivery, so just you feel free to do that'.
"But the last three big productions I've been have all been Shakespeare and my director for those, Phyllida Lloyd would say in rehearsal 'a bit less Karen, a bit less… slightly less than that.' So working with her over three years was very good in terms of finding light and shade, but I had to be brought out again slightly to play this character.
"It was Tim who said 'Open her up and enjoy these lines. I have written them with you in mind'. That gave me a lot of freedom to be Cora and to be Karen.
"That is so much fun and she's a great character to play."
With the tour filling theatres around the country, Karen has no doubt about the appeal of this and all the previous versions. It's all about the story.
"What is it that pulls people in to Calendar Girls? It deals with grief and hope. No matter who you are, in this life you are going to have to experience those two things. And if anything, one of the things grief needs is hope, the hope you can carry on for the person you've lost and learn to laugh again.
"I think by the end of it, that's hopefully what we've done. In fact, by looking at the faces in the audience, I can say quite confidently that's what this show does."
Karen is delighted to be bringing it to Aberdeen – a city she loves for being "so friendly and beautiful" and where she has fond memories of debuting her Karen Dunbar tour many years ago. "I started the tour in Aberdeen and I had never performed there before. A couple of people I knew said, 'oh… you'll need to work hard for the Aberdeen audience'.
"But standing backstage with myself and (actor) Tom Urie, we could hear the place buzzing, then it was 'ladies and gentlemen, please welcome on stage, Karen Dunbar', and the place went crazy.
"Tom and I looked at each other and he said, 'oh my god, it's like a rock concert'. And we had the most brilliant gig to kick off the tour.
"I cannot wait to get back to Aberdeen."
Calendar Girls The Musical is at His Majesty's Theatre from Tuesday February 19 to Saturday March 2.