Oh what a night it will be with the jersey boys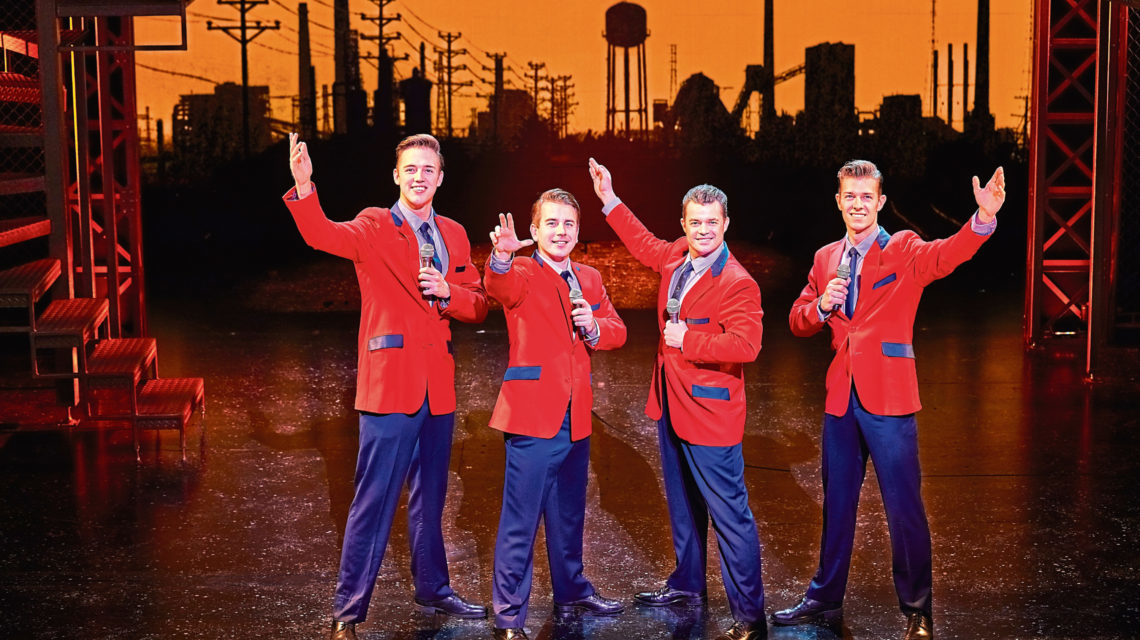 You might think that starring in the Jersey Boys for a second time would be a matter of just picking up where you left off the iconic red jacket.
But that couldn't be further from the case, according to Lewis Griffiths who arrives at His Majesty's next month with the story of Frankie Valli and the Four Seasons.
In fact, he had to recreate his role as Nick Massi from the ground up when he agreed to reprise the part, three years after he first toured the UK in the musical. And he did it with a little help from Frankie himself.
"This is a totally different take on it," said Lewis. "It's a different cast so you have to build a whole new chemistry with those people. What makes the show relative and makes it breathe for the audience is the bond and the chemistry between the four boys and other cast members on stage.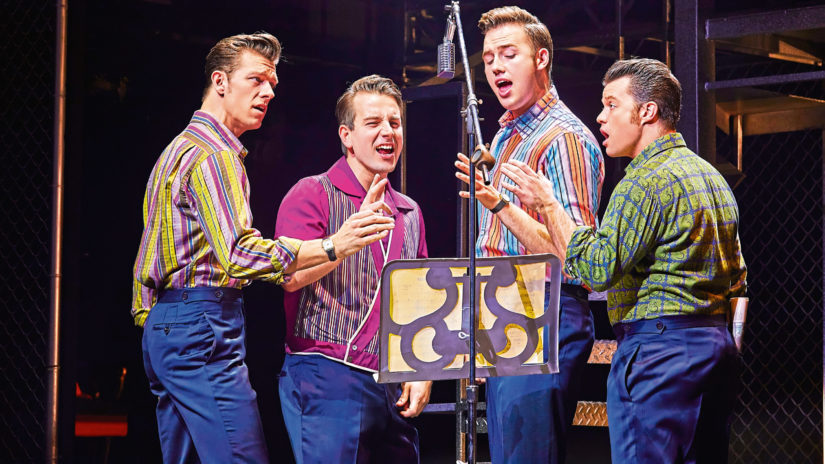 "So we had to go back to square one and redevelop all of that from scratch."
Lewis had no hesitation in saying yes when he was invited to become Nick again.
"It's always a privilege and humbling to don the red jacket, so to be asked to come back was pretty spectacular" he said.
"Also, I like to consider myself more of an actor than a singer/dancer. I had been Johnny Castle in Dirty Dancing, which gave the opportunity, as the title indicates, to flex my dancing muscles. But I don't think my body can handle it quite so well now. I'm more up to walking like a man than Dirty Dancing.
"So to be asked to play Nick was a no-brainer. It ticked all the boxes for me and gave me a chance to hone my craft as an actor. That's what this show requires, actors as well as good movers and singers."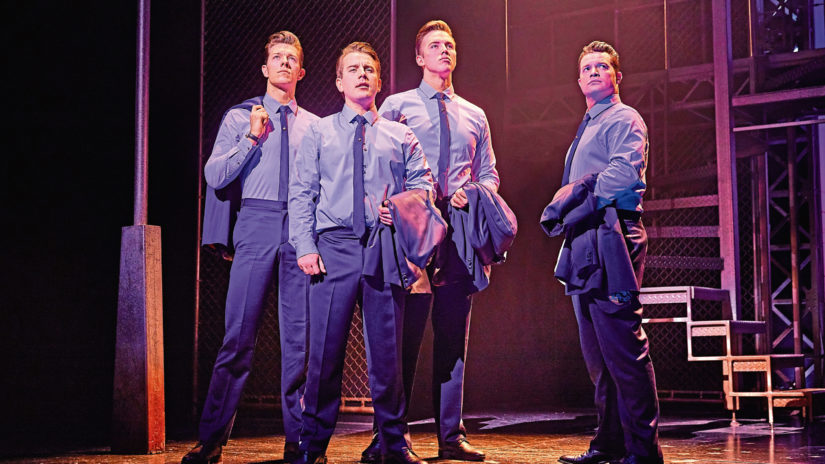 So what advice did Frankie – who he met on the first tour – give him on playing Nick.
"He was a very old, small man and I was very intimidated. I said, quite timidly, 'Mr Valli, would you mind me asking what was Nick like.'
"He looked at me and said 'Nick is everything you could possibly want in a human being'. I thought how do I take that and apply it to this role?
"I spent the first tour trying to do that and I feel I have now come back to the role with a fresh direction and fresh approach with that information in mind, I feel I can do it justice and honour his legacy."
But he is also drawn to the character of bass singer Nick himself, who arranged the songs, giving the Four Seasons their unique sound.
"Nick is an enigma. If you go online and look at YouTube clips of the Four Seasons you will find plenty of footage and interviews with Frankie, Tommy and Bob. But Nick isn't quite so apparent and it gave me the chance to really rediscover his personality," said Lewis.
"It's not what Nick says, because he doesn't say a lot, it's not what Nick does because he doesn't do a lot. However, without a Nick Massi in the Four Seasons you wouldn't have the Four Seasons. It's same for the others. They are all individual lynchpins who are the creativity and driving force behind the Four Seasons."
Jersey Boys is a musical theatre phenomenon, picking up a slew of awards and breaking box office records around the world.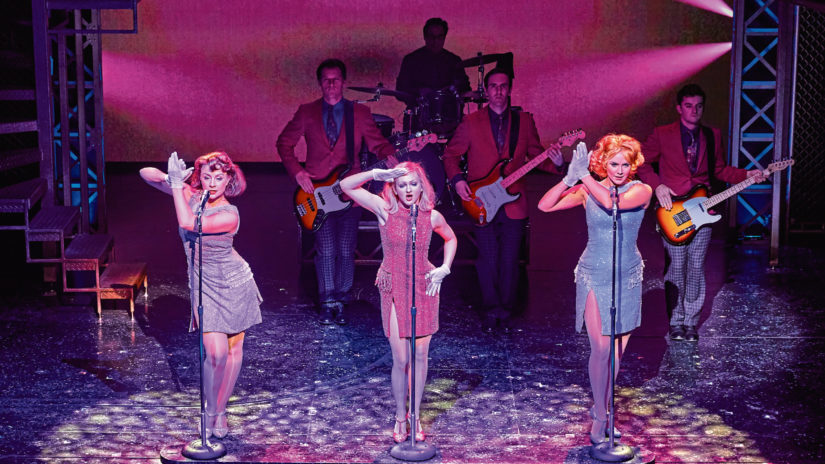 It tells the story of the four New Jersey boys from the wrong side of the tracks who became global music superstars, thanks to timeless hits like Beggin', Oh What A Night, Sherry and Big Girls Don't Cry. Lewis thinks the show has been such a massive hit for a simple reason.
"It's relative. It's a rags-to-riches story, yes, but it's relative to everyone, the working class, the upper class, everyone finds something to relate to in the story. If not in Nick's story, if not in Frankie's story, there will be something somewhere that everyone can connect with. Plus it's such a success because it's shrouded in such a back catalogue of fantastic music."
Lewis freely admits it can be a challenge to ensure each show is as fresh as the first for the audience. But he has an unusual take on how to do it.
"I'm a big fan of haggis, neeps and tatties, but I couldn't eat it all day, every day, but that is essentially what we have to do. So you have to find a way of, essentially, enjoying the same meal over and over and over.
"The benefit is, if you cook haggis, neeps and tatties all day, every day, you get better at it so it tastes better. So doing the show over and over again you develop ways of portraying things and the little nuances. There's a new thing every show, so I won't do the same show twice. So with four guys doing that, the possibilities are endless."
Jersey Boys is at His Majesty's Theatre from August 14 to 25