Hollywood magic and glamour comes to Aberdeen's Tivoli Theatre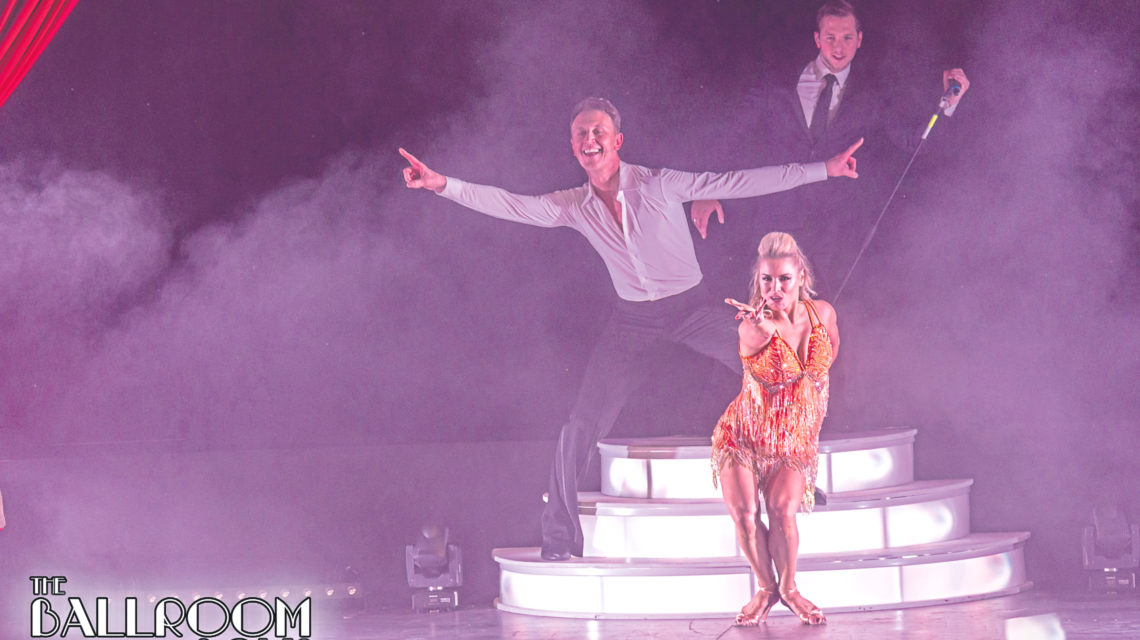 In the glittering world of Strictly Come Dancing you expect to hear dancers compared to the likes of Fred and Ginger… but Little and Large?
But it's one professional Ian Waite is happy to use when he talks about his tour with fellow Strictly star Vincent Simone.
"Physically, standing next to each other, we look very funny. It's like Little and Large. He's five foot nothing and I'm 6ft 4in," said Ian.
Aberdeen audiences can judge for themselves, when Ian and Vincent glide into the Tivoli theatre with their new show, The Ballroom Boys, on Wednesday May 29.
With top female professional dancers Ksenia Zsiskhotska and Crystal Main – along with award-winning vocalist James Lomas – Ian promises a great night of entertainment.
"The premise of it is a variety show," said Ian. "So we have a lot of dancing, a lot of stories about Strictly and funny things which have happened behind the scenes.
"We do a bit of audience participation, so there's a part where some of the audience come up on to the stage with us. There's also a bit of Q&A."
Ian says Strictly fans will love top flight choreography with different genres from Hollywood hat and tails to vibrant Latin numbers, then a Rat Pack section and then passionate dances like the Argentine tango and paso doble.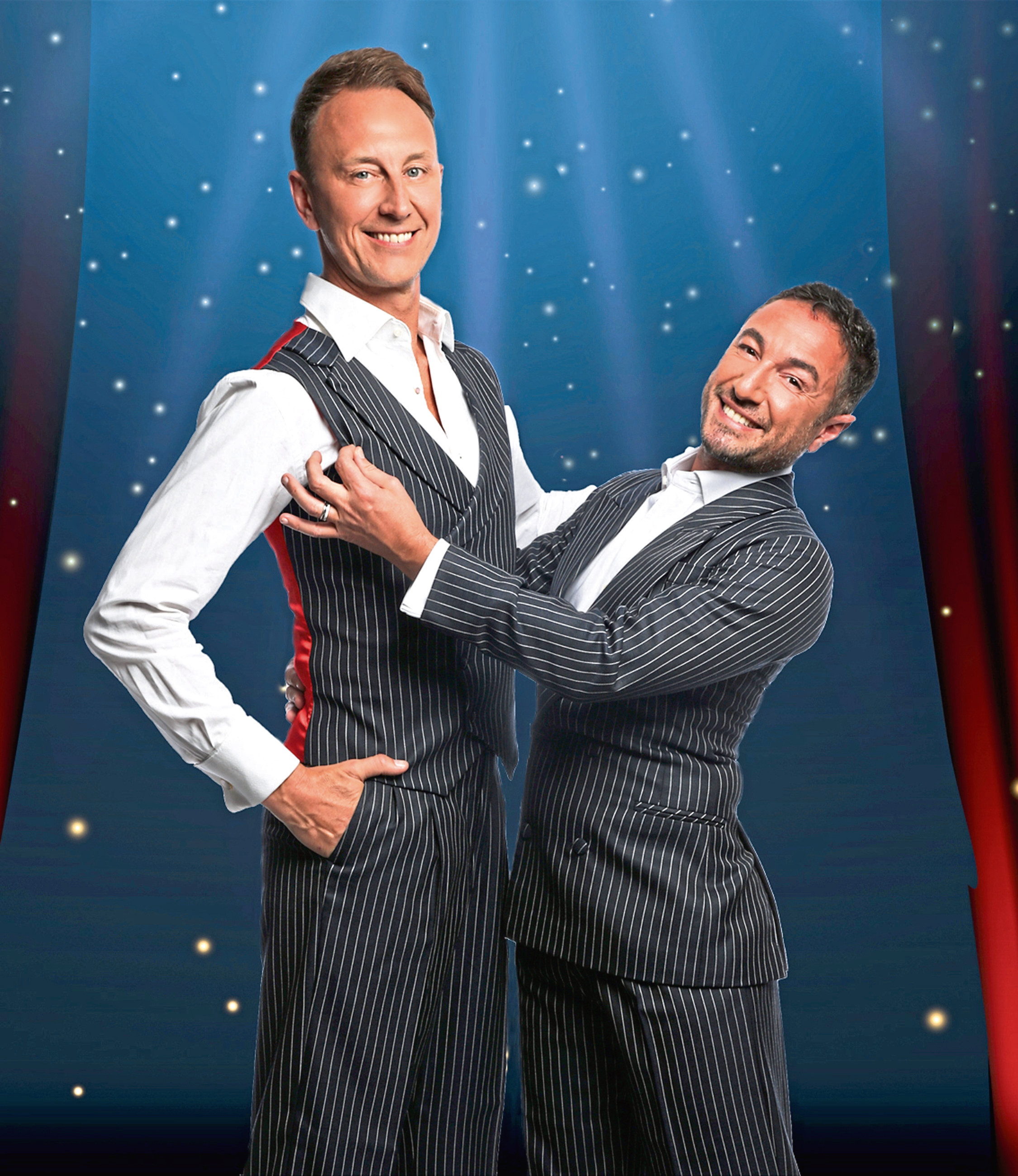 But he reckons people also enjoy the chance to hear some funny stories from behind the scenes on Strictly.
"I used to share a dressing room with Anton and Brendan while I was on Strictly. One day there was a knock on the door and it was my mother with her best friend, just visiting to say 'hi, we've just arrived and are coming to watch the show tonight'.
"Their faces just dropped… I turned around and realised why. Brendan was doing his hair in the mirror with nothing on except a jock strap.
"It's stories like this that nobody gets to know."
He added that on his previous tours Vincent had focused on dancing, rather than chatting to the audience and is enjoying the chance to showcase his personality.
"He is the funniest person I know," said Ian.
Touring with Vincent is a first for Ian and it was actually his dad's idea.
"I was looking for a dance partner because the year before I did it with Oti (Mabuse).
"But she was busy this year… and we couldn't afford her now she's a dance captain on The Greatest Dancer…that's a joke," said Ian, laughing.
"My father rang me and asked if I thought about doing the tour with one of the other guys from Strictly.
"I thought 'why not' and thought about Vince because Flavia has taken some time out and they weren't touring together. He was really excited about the idea and the concept of The Ballroom Boys."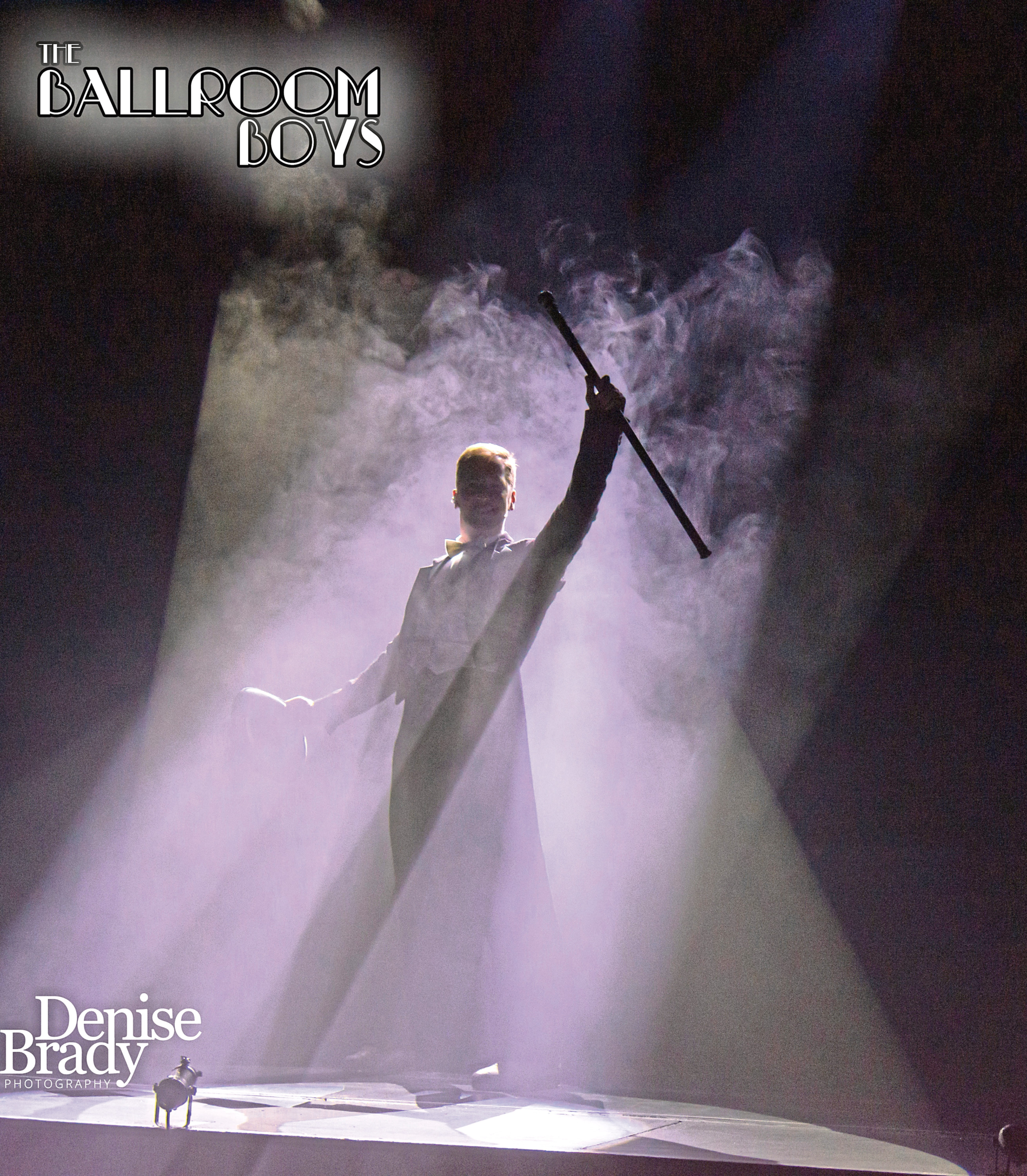 Ian spent seven years as a professional on the main show of Strictly and for the past seven has been a mainstay of the spin-off It Takes Two, where he hosts his Waite's Warm Up slot, with Zoe Ball.
"The show just gets better and better every year. The celebrities are brilliant and people love it. It is still the biggest show on TV," he said.
"In this day and age, with Brexit and stuff it's a bit miserable. Strictly is just a very entertaining, colourful glittering family show.
"It's roots are learning to ballroom dance – and who wouldn't want to. And you see all the celebrities falling in love with it as we have done over the years and that's why I do it."
And does he have any hopes of ever returning to the main show and having another shot at the Glitterball.
"You never know. But I would love to go back as a judge one day or as a presenter on there. Who knows."
But before any of that, he just wants Aberdeen fans to enjoy the show at the Tivoli because he wants to bring some of that Strictly magic on to the stage.
"We are two of the old school pros and we want to make it that glitzy, glamorous sort of look.
"We have two gorgeous girls dancing with us. Ksenia is on the Irish version of Dancing With The Stars and Crystal has been dancing with Brendan on his tour at the moment. And we have an amazing singer in James, who was one of the original Billy Elliots in the West End.
"It will have a very Hollywood, fun feel."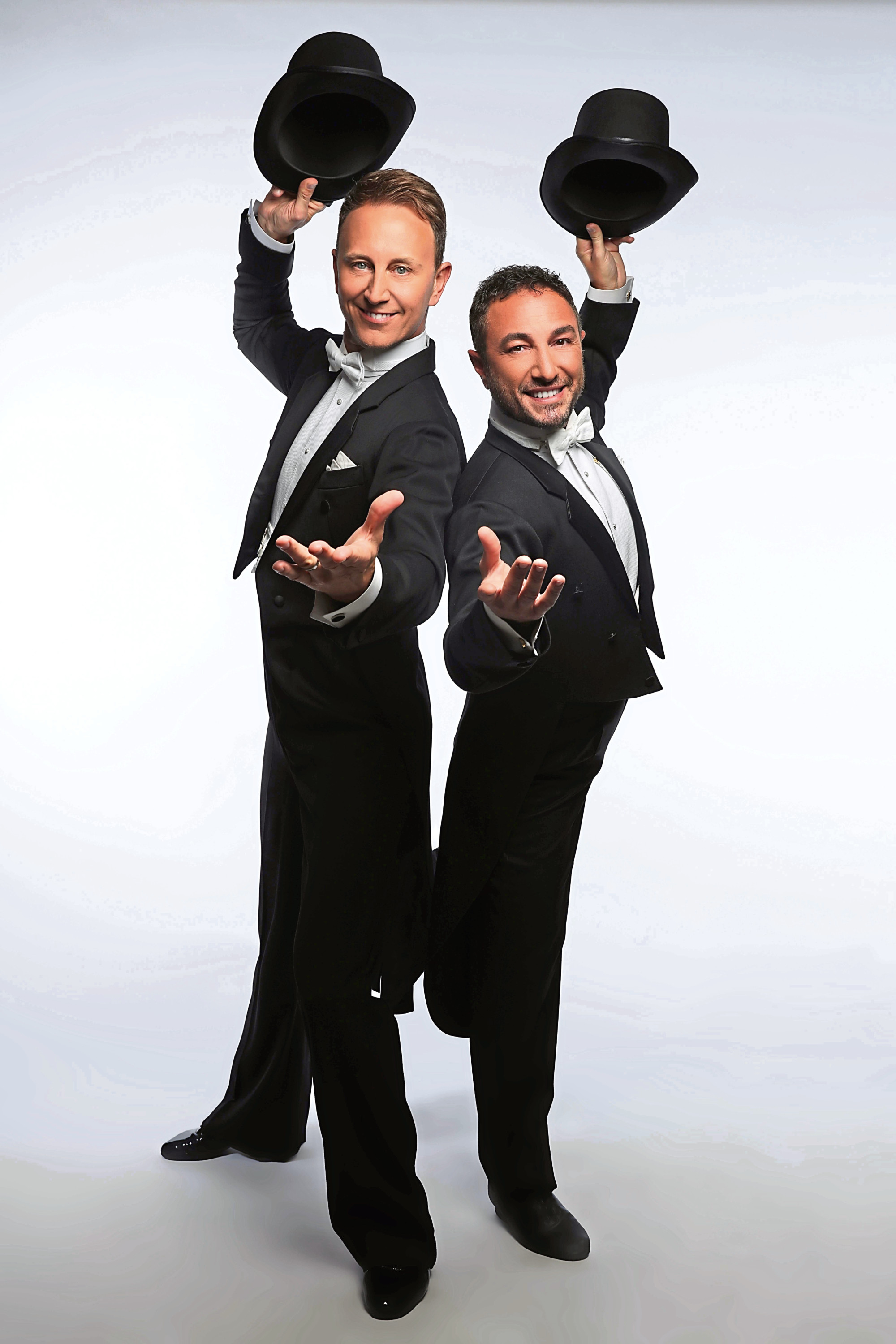 He said everyone involved finds that every night of the show is different, thanks to the audience reaction and the questions asked. "It keeps it fresh for us," said Ian, adding the oddest question he's ever been asked is what is his inside leg measurement. It's 37 inches, in case you are wondering.
And he knows the Aberdeen audience will give them a rousing welcome.
"We always have the best audiences in Scotland, they make lots of noise and we dance better when the audience is better, so we always get a brilliant show in Scotland."
And he has a simple message to people coming to see The Ballroom Boys.
"Make sure you bring your dancing shoes, just in case we drag you up onto the stage."
The Ballroom Boys is at the Tivoli Theatre on May 29.
Click here for music and theatre news.