Holby City star to light up Granite City stage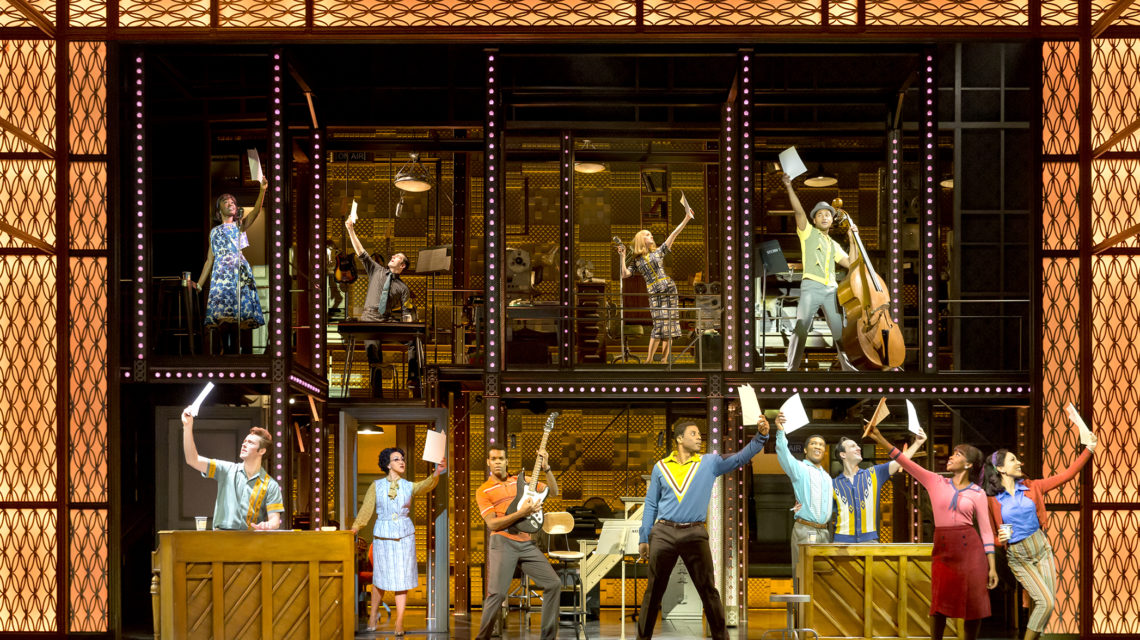 Daisy Wood-Davis has one very special person to thank for helping her win the role of Carole King in the award-winning musical Beautiful… her Nana.
"It was my Nana who introduced me to Carole King. I have a really early memory of sitting in my Nan and Grandad's little music room and being played Tapestry (Carole King's iconic album)," said Daisy.
"I just played it over and over and I loved You've Got A Friend from it. So my Nan would always get me to sing that song to her, because she loved hearing me sing. Unfortunately, she's not with us anymore, so when I got the job and when I was auditioning I was like 'Come on Nan, you've got to help me get this'.
"So it was a real personal achievement to get the job and my family is really, really happy because it just reminds us of our Nana."
Which is why she is dedicating her performance to her Nana – including the week-long run of shows at His Majesty's Theatre next week.
Daisy, who found fame as Kim Butterfield in Hollyoaks, said she was approached about playing Carole King while she was touring in the musical Hair.
Daisy knew she was closing in on the coveted role when US producers came across to meet her – and to film her audition for Carole King herself.
"When my agent told me they'd be filming for Carole to watch, I cried. That goes to show how much the job meant and how much of a fan I was. Even knowing Carole was watching me on a video tape, I was pretty happy with that.
"I didn't get any feedback from Carole herself, but I guess I got the best form of feedback which is 'You're hired'."
Once she landed the job, Daisy went into full-on research mode, reading Carole's biography and watching interviews with her on YouTube.
"It was about getting familiar with her and her mannerisms and how she speaks. Even though this is not an impersonation, you are getting the essence of her throughout."
Now she is thrilled to be on the road with the UK tour of Beautiful and said audiences are in for a treat with the show, which tells the true story of Carole's rise to stardom from being part of a hit songwriting team with her husband Gerry Goffin to one of the most successful solo acts in musical history.
As well as creating Tapestry, one of the most iconic albums of all time, she and Gerry penned other classics, such as Up On The Roof and It Might As Well Rain Until September.
Daisy, who until just recently starred as Phoebe in Holby City, said not many people were aware of just how many hits Carole and Gerry wrote for other artists.
"Unless you are a real muso, people tend not to look at who wrote the words or music, you just listen to the songs and enjoy them and know who sings them. So it's a nice experience for people to not only enjoy the show and the music, but to go 'Oh, I had no idea she wrote that one'.
"And it's some of the biggest songs of all time, like Will You Love Me Tomorrow and The Locomotion. People had no idea it was her."
All of that is encapsulated perfectly in Beautiful, which Daisy describes as a play that has music in it.
"I hope audiences will see the really incredible journey this young 16-year-old girl took herself on when she was ambitious and full of confidence and then goes on a really sad, bumpy ride where life doesn't always go the way you want it to," she said.
"It is an amazing journey to watch her go on and all to the best score you could want for a show. It leaves you feeling uplifted, with a strong story that is to believe in yourself, enjoy life and that beauty comes from within. It is a strong message to some beautiful songs."
While it is a truly inspiring story, the music behind it is simply wonderful, said Daisy.
"Particularly with the Tapestry album, you go on a journey with it, which is why I think this show is epic. The words are so simple, but beautiful and profound with melodies that are very catching. They are beautiful songs to sing," she said.
"I just love them, she's so talented, as well as her husband Gerry who wrote the lyrics."
Daisy, who recently became engaged, said she loves being on stage, despite her extensive TV work.
"All I had done before Hollyoaks was stage. That's where I come from. Being in TV was amazing and I hope I get back to it. I enjoyed learning that new craft. But now it's time to revisit what I came from and enjoy that instant experience you have with an audience in a theatre."
And she hopes she will be getting that sort of reaction from audiences at HMT.
"Just come and enjoy this amazing story. You will be tapping your feet the whole way through… you will leave really uplifted and happy that you came."
Beautiful is at His Majesty's Theatre from Tuesday to Saturday next week. For tickets visit aberdeenperformingarts.com