Highs and lows of Frankie Valli make a great show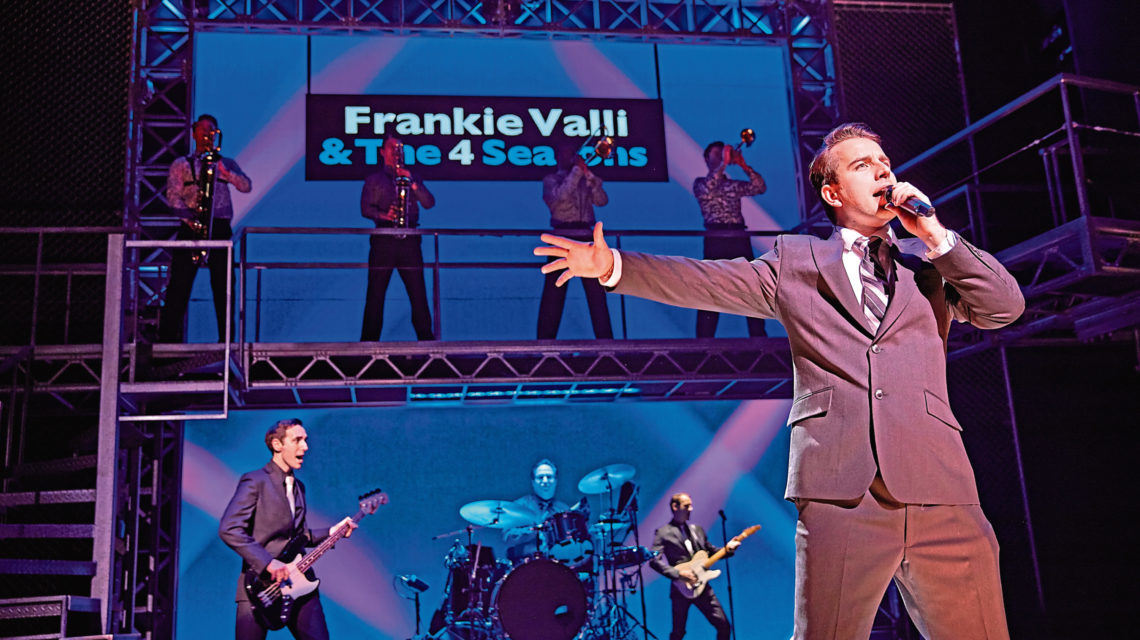 How do you feel when you're about to step on to a West End stage to play Frankie Valli and you know the musical legend himself is sitting in the audience watching you?
Nervous. Very nervous, according to Michael Watson, one of the stars of Jersey Boys, the smash musical which arrives at His Majesty's next week.
Michael, who played Frankie in the West End run before going on tour with the show, said: "I rang up my company manager in the morning and said 'I have a feeling Frankie is watching today, isn't he?'
"She said she didn't want to tell me, we just want you to do your normal show, but yes he's coming'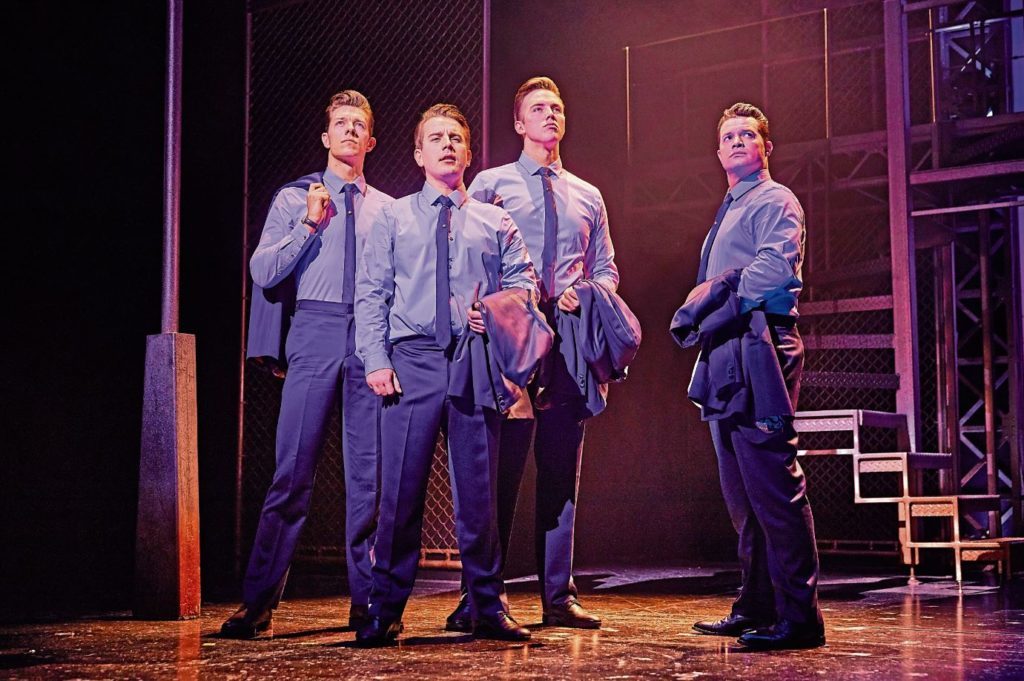 "I got there and standing before my entrance, which I had done about 300 times by then, it was the first time I had real, real nerves.
"I was about to perform his life for him – and his songs. I got going and tried to forget he was in, but at the back of my mind it pushed me to go even deeper into the character. I felt he deserved 150% devotion – which I try to do every night. But I found myself really lost in his character."
And Frankie really enjoyed it, telling Michael after the show "you were great" – something which meant a great deal to the actor. "He was the only person I really want that opinion from," he said.
But his meeting with Frankie didn't end there. The star was performing at the Albert Hall the next night and invited Michael to come along to the show and hang out with him after.
"It was when I went backstage after the show that we truly got to know each other a bit better. We spoke about music for hours, he had a little whisky so I had a whisky with him. In the end I had to say to him 'Frankie, I don't want to go, but I have to because tomorrow night I have to play you again so I need to go and rest'. It was a wonderful couple of days. A truly humbling experience to know the guy you are playing enjoyed your performance."
But "playing you" was no simple matter for Michael, who admits to being daunted by the role initially.
"I was 25 at the time and thought, 'what I've got is the lead role I always wanted'. Then I had to get out of my own way and let myself just enjoy the process and not think of the task ahead. It's turned out to be the best way to approach it, to just take every day as it comes and enjoy it."
It involved fairly extensive research not just into Frankie's voice and music, but the man himself. That involved listening to original tracks to get the voice and inflection right. Then there was the man himself, by poring over old interviews with Frankie and other extensive research provided by the show's creative team.
Michael said: "You have to read all of that, but then let go and let the text take you as well. The writing of the show is so good it leads you the right path anyway."
And the path is not a straightforward one, given the ups and downs of Frankie and the rest of the Four Seasons, on stage and off.
Michael said: "What drew me to the role was the complexity of the character, let alone the vocals. To get to sing those songs was a real want of mine, but then when I saw the show I was like 'wait a sec, you play a guy from 15 to 45 years old'. And while he has some fun, he has a really turbulent life.
"So I'm excited to play that growth of a person, to do a full timeline of how life can affect you from a young age – wide-eyed and open to the world – to someone who has had a few hard knocks and is more shut off."
Although Michael admits the challenge these days, after many years in the role, is to "play younger".
"The thing that helps you is remembering the drive Frankie had to get out of the town he was in. It's similar to many of us. For me, to become an actor I knew I had to leave my home town."
The end result of all Michael's work can be seen every night in Jersey Boys, the story of how four working class kids became musical phenomenons on a roller coaster with as many highs as lows.
It features timeless hits, like Walk Like A Man, My Eyes Adored You, Big Girls Don't Cry and Working My Way Back To You.
However, Michael said Jersey Boys isn't so much a musical, but more of a play that has music set around it. "We use the music twice to push the story along, but we usually use the music as a concert form to convey where the band were in their careers."
And it's that music which is one of the driving forces behind the popularity of the award-winning show, which packs out theatres wherever it goes.
"The music is so well-written and timeless that people feel the joy," said Michael. "As the basis for the show you just feel you are on a ride and don't you stop until the end. You think, 'wow I've been on an experience'.
"But the other thing is there are four real people, with no airs and graces. It just tells how these four people were affected by the rise and fall of a band and I think people connect with that on a real level."
Michael is enjoying being on the road with the Jersey Boys and says it's markedly different to being in the West End.
"The thing with touring is that you get to do a new venue every couple of weeks and that can breathe life into the show. It's a new crowd, a new vibe. I really enjoy it, because it keeps it really fresh."
And it's that energy he's hoping to bring to Aberdeen – a city he's never visited before – when the show settles in at HMT for a two-week run from Tuesday.
Michael said: "Get ready to be entertained… we are going to give you all the love and we're looking forward to getting it back and we are going to have the best time."
Jersey Boys is at HMT from Tuesday to Saturday August 25.