Get set for glitter as stars of Strictly take to stage at P&J Live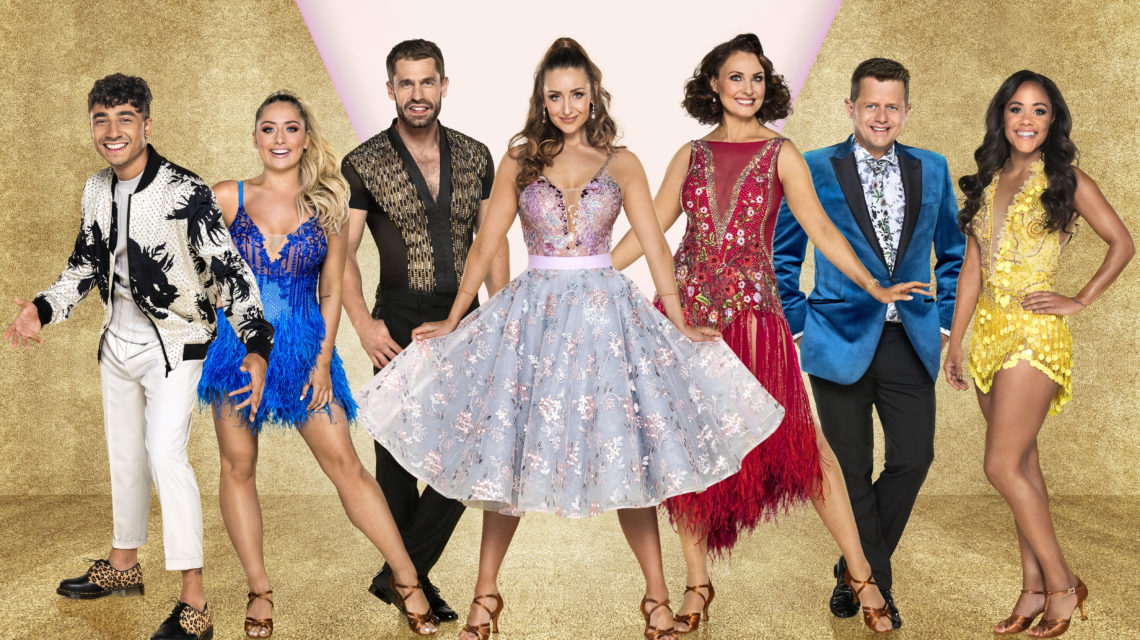 Millions watched him pick up the coveted Glitterball and now thousands of fans are turning out to watch him up close and personal on the Strictly Come Dancing live tour.
But Kelvin Fletcher isn't fazed at all.
In fact, he's looking forward to hitting the road, along with his fellow celebrity contestants, professional dancers and judges Shirley Ballas, Bruno Tonioli and Craig Revel Horwood.
And he doesn't even mind the audience voting to decide who wins every show – including three performances at Aberdeen's P&J Live next week.
"I've pressed the reset button because it's a new competition," said Kelvin. "It is a competition, isn't it?
"But I think it'll be different in that there's no real sense of jeopardy. With the show, you rehearse for 12 hours a day all week hoping that everything's going to be all right on Saturday night – live TV audience, the judges… Hopefully this will be a bit more relaxed."
Kelvin, who came into the show as a last-minute replacement, won Strictly with professional dancer Oti Mabuse, but on the tour, he is paired with Janette Manrara.
"When you hold someone different, it really feels different," said Kelvin, who first found fame in Emmerdale.
"I whizzed Janette around and she was like: 'Kelvin, you don't need to do it so hard because I'm quite small!' So it feels different but it feels good."
He and Janette became good friends during the BBC TV show, having lunches together and generally hanging out. She is delighted to be partnered with Kelvin for the tour, which will be hosted by 2018 winner, Stacey Dooley.
"Kelvin and I did an hour today and for him, it was a bit like riding a bicycle but I was quite nervous, because he's the winner!" admitted Janette.
"But he's amazing and I've been really excited about doing this."
Other celebs arriving at P&J Live with the tour are Saffron Barker, Emma Barton, Mike Bushell, Alex Scott, Catherine Tyldesley and Karim Zeroual, who were happy to chat during an official photoshoot for the show.
Kelvin isn't the only contestant to be re-coupled for the tour. Emma, of EastEnders fame, danced with Anton du Beke during the show, but has been teamed up with Graziano Di Prima.
"What's so lovely for me is that I have a brand-new dance partner," said Emma, who reached the Strictly final. It's going to be a whole new experience for me. Not many people can say that."
CBBC presenter Karim, who also made the final, admitted there were some nerves involved in dancing live in arenas and venues across the UK.
"It means you care, right?" said Karim, who will again be dancing with Amy Dowden.
"Nerves are good as long as you can channel them. If you let them get carried away, then it can be a bit of a disaster, but if you can channel those nerves, you have a good show; it gives you a bit of an edge on the night."
BBC Breakfast's Mike Bushell shares some of that anxiety, too. He said: "I am nervous because you don't know the effect that many people in the arena will have.
"It might be distracting from the actual dancing even though it's in arenas where I've seen so many sporting performances. But it will be very nice to meet all these people I've been chatting to on Twitter, the fans of all ages, especially the little kids."

One person who is used to huge crowds is Coronation Street star Catherine Tyldesley, who was once a season singer for Manchester United, entertaining fans between the action.
"I knew I could sing, but I'm not too sure about the dancing. But I'm excited, it should be an amazing experience," said the actress, who is paired once again with Johannes Radebe.
This is the second Strictly live tour for Johannes, who said walking out on stage in an arena for the first time is simply thrilling.
"I don't think anyone can ever be prepared for that moment. Last year, I was just so overwhelmed with joy, I felt like a rock star!," said Johannes.
"It was incredible just for the fact to have that many people in an arena. You have to be a part of that to experience how great that is."
Of course, dancing daily will take a huge amount of energy, but Sky Sports presenter and former England player Alex Scott is used to that.
"I'm used to going to these big areas with football," she said, even if she is feeling a bit out of shape after her break since Strictly, where she danced with Neil Jones, who will also join her on the tour.
Social media star Saffron Barker also said the tour is going to be "full-on" with two shows a day.
"When we were doing the show, we were only doing one dance, so it's going to be a lot tougher but then again it's dances that we've done before, apart from the group numbers, so I feel confident and excited and I just love doing them," said Saffron, who will once again be paired with her Strictly partner AJ Pritchard.
"I don't know what to expect from this whole experience," added Saffron, whose celebrity status has rocketed since Strictly.
"I've been told it'll be the best time of my life, which is exactly what Strictly was. Can it top that? I really don't know."
Strictly Come Dancing The Live Tour will be at P&J Live on Tuesday and Wednesday next week. For tickets visit pandjlive.com