Dial M for Murder to thrill city audiences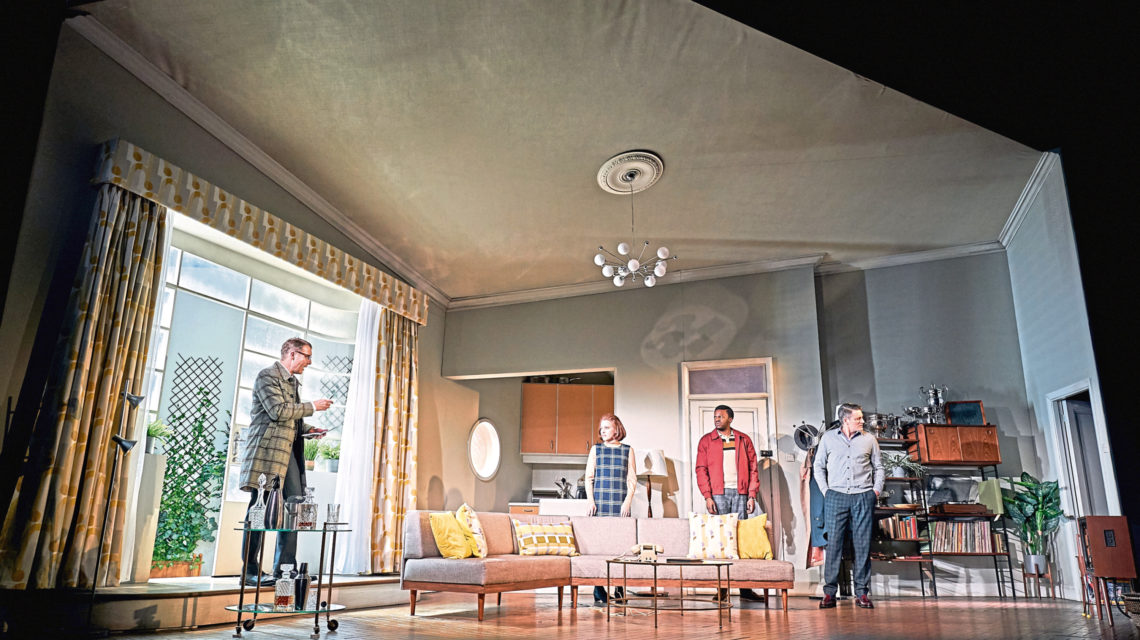 The last time Tom Chambers was in Aberdeen was in the crowd-pleasing, all-singing, all-dancing Crazy For You.
So it's a bit of a gear change for the Holby City star and Strictly Come Dancing winner to be playing the charming sociopath at the heart of crime thriller Dial M For Murder.
"I can't wait to get back to Aberdeen. I was up there not that long ago with Crazy For You. I'm very fortunate that this time the ligaments won't be screaming quite so much when your body is going 'no, give it a rest' after eight shows a week of leaping around the stage, dancing and singing," said Tom.
"However, with this I have realised that it is so clever and wordy, you really have to focus. You can't let the ball drop. It's like a train that's running 100 miles an hour, so it's quite incredible."
Dial M For Murder, most famously an Alfred Hitchcock film, follows manipulative Tony Wendice, who discovers his wife has been unfaithful and turns to revenge and the pursuit of the perfect crime.
Tom, who plays Tony, said: "Luckily, because of things like Killing Eve and Line Of Duty, the fascination for murder and crime is like a staple diet for the nation… where you have this whole narcissistic sociopathic behaviour, but they are behaving incredibly normally. The pretence is this is a very normal, charismatic, charming person but unfortunately the black seed grows in the head and he is on a mission to commit this murder.
"Of course, the audience know about it from the very beginning, so it's not a whodunnit – it's a howdunnit. Is he going to get away with it, how are they going to do that? It really is unsolving the crime you already know about."
Of course, playing a villain at the heart of a story is something of a challenge. But Tom looked to a superstar for inspiration.
"I tried to take a leaf out of when Jack Nicholson plays these horrible parts – you still somehow like the guy. You can't believe he's the bad guy," said Tom.
"So the approach was just to make it a normal person gone wrong. That's what happens in life. You get choices and you can make the wrong choices."
Tom also has personal experience to draw from, when he was nearly scammed by someone pretending to be from a broadband company.
He was logging in his details when he saw the cursor move on screen without him touching it.
"I suddenly panicked and realised he must be in control, yet he was the nicest person to talk to on the phone. In this day and age, the interest for me and the audience is 'don't accept everything'. You have to question stuff.
"I think it is genius."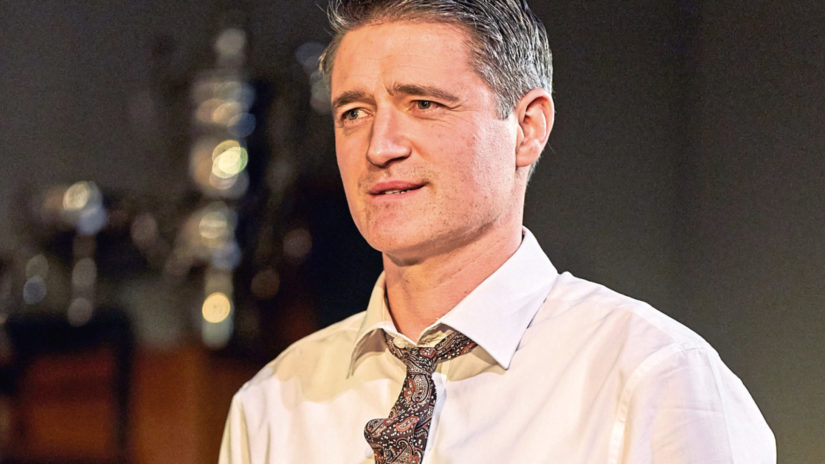 Judging from his gleeful enthusiasm, Tom is having the time of his life with Dial M For Murder.
"With a play, I have not enjoyed myself so much since 1998, when I did Cyrano de Bergerac. It is just thrilling and so well written it does the work for you. It is just brilliant."
For the stage version, the action has been brought forward from the 1950s setting of the film.
"We've done it '60s, so we just updated it a little bit so it's a little bit more sexy… sexy '60s, with the music, costumes and set. It's not just twee cardigans with a bit more oomph.
"But the dialogue itself is really timeless. It's incredible. I feel like it was written last year, although we have taken out some of the things that might a bit passe, like saying 'I say'. We've made it very natural, very domestic."
The end result is an intricately plotted play that has been thrilling the audiences as much as the cast, said Tom.
"They have just loved it from the get-go. I am overwhelmed. You can just feel it that the audience are with you all the way up to the end."
With this latest drama under his belt, Tom is clearly at home on stage or on the screen.
"If I get content where I feel like I can do it and do a good job, I'm happy. I just want to keep working and do work people enjoy," he said.
"But what I like about the theatre is that you do get to share the same experience and everyone is under the same roof. You are all absorbing the same thing and reacting to the same thing, so you're not alone. It's great, it's like a herd feeling and that's good."
Tom said that when fans come up to chat, they like to ask about a broad range of his work and career.
"Most of it is Holby, and I used to get a lot of Waterloo Road. A lot of people want to ask about Father Brown, because that's really lovely and not too gross or bloody.
"Then there is Strictly, of course. Strictly is such a wonderful entertainment for people of all ages. You can share it with five-year-olds or 85-year-olds."
And Tom was delighted to learn that Dial M For Murder is also part of the major Granite Noir crime festival kicking off next week.
"Wow, brilliant. That's so cool! I'm going to tell the rest of the cast," he said.
"I think crime is so popular because it makes you feel on the edge of your seat, it's surprising and makes you think, but is thrilling and entertaining at the same time."
Dial M For Murder is at His Majesty's Theatre from Monday to Saturday