Dancing in a digital world: Vince Virr to perform at Aberdeen's DanceLive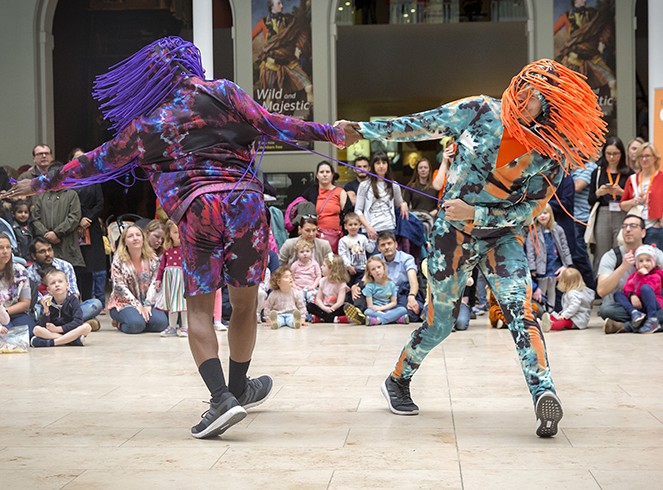 Dancing in a digital world…Vince Virr shows the power of post-lockdown positivity at Scottish contemporary dance festival DanceLive
Dancer Vince Virr knows a thing or two about how to stay positive in the face of daily coronavirus doom. He's lived through not one, but two, full-scale national lockdowns – and helped keep the people of China moving, dancing and smiling during the nation's darkest days.
Glasgow-based Vince started 2020 in Shanghai as an artist in residence with family-focused studio Art Space for Kids. But with coronavirus quickly taking hold soon after his arrival, Vince found the focus of his role changed to help the organisation reach a digital audience.
He created an online tutorial demonstrating how to spell out the words 'Wuhan Be Strong' by creating different body shapes – the result being people of all ages, professions and abilities across China filming their own dances, sharing them on social media and coming together to spread a message of positivity and hope.
Vince returned to the UK just as plans for a national lockdown here were being scaled up and he's finally been able to return to the dance studio after an eight-month hiatus. He hopes his talk at Aberdeen's forthcoming contemporary dance festival DanceLive – taking place digitally for the first time in its history – will help inspire audiences to keep moving as life starts to take on some form of normality.
"I've been to DanceLive a number of times in the past.
"I absolutely love Aberdeen, so it's disappointing not to be able to be there in person. DanceLive is a very special festival – not just locally but nationally for dance in Scotland – and I think it's really helped to put the city on the map within the arts world," said Vince.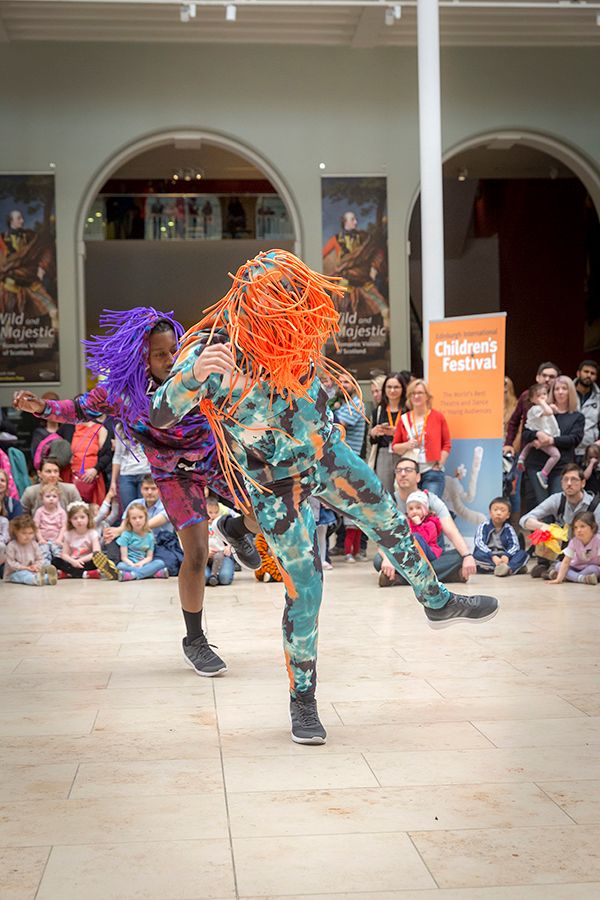 "I know that a lot of performers, young people in particular, have found it hard to stay motivated through lockdown and it's something that I've struggled with myself. I came from lockdown in China where all elements of life and performance had moved online, and then straight into that same experience back at home. There were tutorials and dance sessions taking place online, but by that time I felt like I was worn out with the digital world.
"It has been a real dream to get back into the studio, but the important thing to remember is that everywhere is a stage. In Aberdeen you have the most amazing backdrops and buildings, so if you can't perform in the studio, perform outside. Get out and see what's out there in your community; be inspired and you might discover that it inspires you enough to make you want to move."
Vince has performed in over 45 dance productions around the globe and as well as a dancer, he is a choreographer and harness aerial artist. A former associate director for the National Theatre of Scotland, he is a core member of Glasgow's renowned Barrowland Ballet – a role which has inspired him to create his own choreography for children and young people.
It was that passion for working with young people that led Vince to create Pop – an energetic and dynamic dance duet that he will focus on during an online DanceLive talk and youth workshop on Friday, October 16.
Pop explores how we learn to accept and celebrate individualities as we grow up. Passionate about inclusiveness, Vince is working with an audio descriptor to help bring the performance to life for audience members with visual impairments.
Vince said: "Pop was never meant for any audience other than a live one, so it's been interesting looking back at the videos and reminiscing, seeing people gathering in a way we are not able to do now. The aim is to take Pop on a tour of schools in future and although that still seems far away, we must keep looking forward. One day, all of this will be over.
"If there is one positive thing to have come out of lockdown, it is that people – children, their parents, and their grandparents – are possibly now more aware of the creative industries and the positive impact they can have.
"They have taken part in workshops and online events, and generally had opportunities to engage with their creative skills in a way that they might not have had previously. I really hope people will continue to value the arts, particularly for the power they have to improve physical and mental health and to bring people from across the generations together to engage and learn.
"While we had all hoped that DanceLive would indeed be live, I think it's a bold move by the organisers to hold a digital festival and still put together such a rich programme."
Run by Citymoves, DanceLive 2020 comprises a dynamic and experimental programme of streamed digital performances, live streamed sharings and workshops, online live interviews and Q&As with artists.
The digital delivery means that the performances can be enjoyed globally for the first time.
Now in its 15th year, DanceLive, which is supported by Aberdeen City Council, Creative Scotland and EventScotland, takes place from October 15 to October 18.
Tickets cost £7 for a day's pass and £25 for a festival pass, which will give access to the whole four-day programme.
Tickets and the comprehensive programme can be found at https://www.citymoves.org.uk/dancelive-festival.