Bridge of Don Academy take on classic for end of year show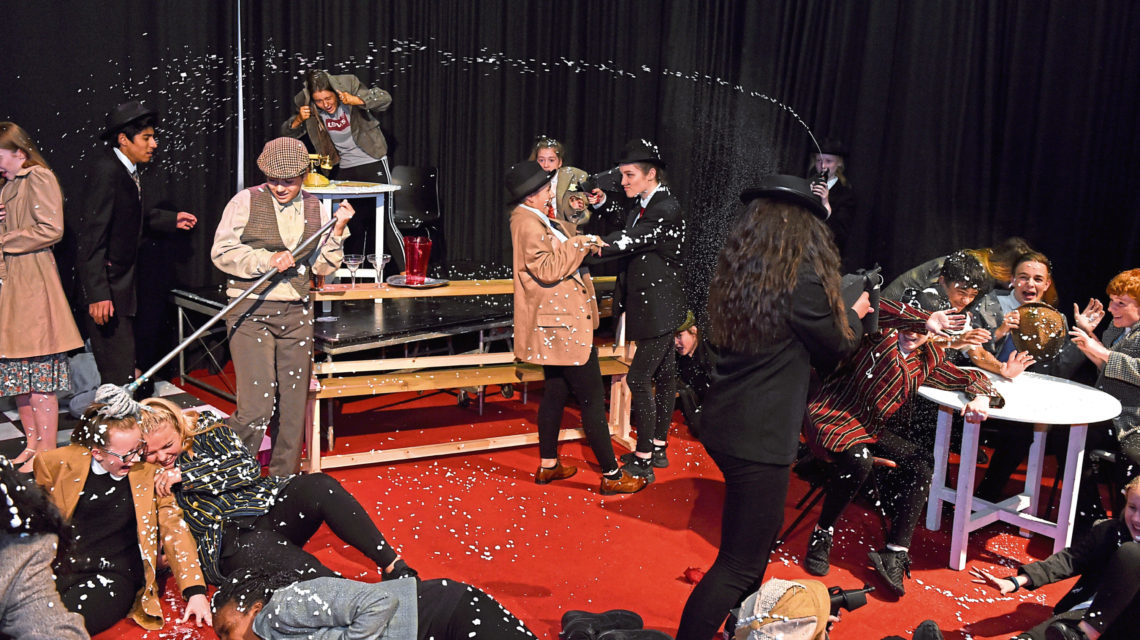 Gangsters, molls, shootouts and custard pies … one set of talented Aberdeen kids have splurged out as they bring a classic musical to life.
Bugsy Malone, based on the classic 1976 film which gave the world "splurge guns" and Jodie Foster her first big break, will be staged at Aberdeen Arts Centre by Bridge of Don Academy.
The 42 pupils in the cast have been working hard to get ready for the show since auditions last October said teacher Gillian Forbes.
She said this is the school's seventh show, having previously staged the likes of The Wizard Of Oz and Into The Woods.
"We thought Bugsy Malone would be something a little bit different. The stage version is quite similar to the film … and there will be live 'splurging' on stage," said Gillian, who is musical director for the show.
"We have splurge guns which we've hired and we also have custard pies, or plates of splurge, so there will be lots of mess. The pupils are excited about that. We already had one shot of the guns at school."
Was Gillian not worried about secondary kids running around with custard-filled guns?
"Not really… I'm behind the piano so they know to keep well away from me."
The stage version of the film which featured an all-child actor cast retains the big numbers which made the movie a hit.
Gillian said: "The opening is Fat Sam's Grand Slam, so that's a full-chorus number. We have You Give A Little Love, which is a happy ending to the show and we have My Name Is Tallulah, plus Blousey's I'm Feeling Fine.
The talented cast includes Bilal Shajihan as Bugsy; Emma Stott as Tallulah; Emily Bannerman as Blousey and Aouicha Merrakech as Fat Sam – and they all have big roles to fill.
"They are coping really well, they have learned their lines, they have learned their songs and we are ready," said Gillian.
"All the kids really enjoy it. The pupils enjoy mixing and feel part of a family in the school. And there are good skills to be learning, confidence being the main one. We see them develop over the year in rehearsals. It's quite nice when other teachers come to see and say 'oh so-and-so is really quiet in class, but there they are up on stage, singing and dancing'.
"We also teach them a lot about the discipline of a theatre. That's why when we do it at the Arts Centre it's not just putting on the show, it's about behaviour back stage, how to treat the props. That's quite important."
Gillian hopes audiences will be impressed by the 30s-style costumes.
"Some of them have been hired, for some the kids have sought bits and bobs … but we will probably have to wash them every night after the splurging."
Gillian said the show is not just for parents, but for everybody to come along and enjoy.
"It's a fun show, it's lively, there are a lot of funny bits in it. I think they will enjoy the splurging at the end."
Bugsy Malone is at Aberdeen Arts Centre from Wednesday to Saturday next week.