Chloe Hewitt to bring Strictly sparkle to the Aberdeen stage with AJ Pritchard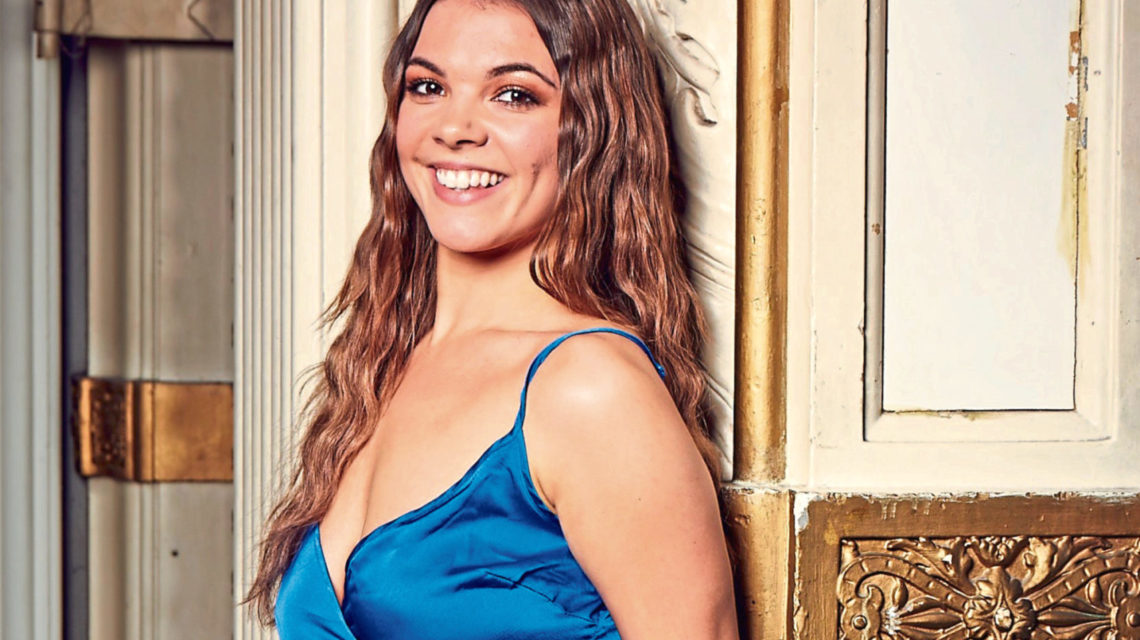 Flames, colour, spectacle, drama and dance… That's how Strictly star Chloe Hewitt will spend her nights for the next few weeks – starting in Aberdeen tomorrow.
She is joining former dance partner AJ Pritchard on his tour of the UK, with Granite City audiences being the first to see it when it premieres at P&J Live.
"It is our first show of the tour, which is a little bit nerve-racking, but the Scottish are always in great spirits, so that will get us through," said Chloe.
"The show is just full of impact. There's going to be flames, there's going to be pyrotechnics, there's going to be a big LED screen, and the dances are incredible. We have loads of commercial, musical theatre, Latin and ballroom. Everything you see on Strictly is all going to be in front of your eyes."
The team for AJ Live 2020 has been flat out in rehearsals to make sure every beat is spot on, with Chloe taking part in a dizzying range of dances.
"I will be in all the main Latin numbers and commercial and musical theatre. I've never done musical theatre before, so this was: 'Oh my God!' but it's been really fun," she admitted.
Chloe said she has "so many" favourite moments of the show, but the standout for her will be the salsa and samba number. "It's very party, carnival, loads of energy, colourful. It's just going to be great.
"AJ has been working and planning this for months and months. When it comes to rehearsals, it's been very full on. Our brains and bodies are hurting… A lot! But we are all professionals."
She laughingly said that AJ is a hard taskmaster.
"I'm used to it. He knows what he wants and that's what comes across – his vision and his thought process is very clear. You know where you stand with it, so it's easy to get on with it."
She is delighted to be dancing with AJ again. As partners, they conquered the dance world, picking up British, European, World Ballroom and Latin championship titles.
"It's been about three years since we danced together, but we just came together again," said Chloe. "It was weird, but we danced together for 16 years, so I guess it doesn't matter how far you have been apart, you can come back and do it all over."
The pair of them became household names after joining the Strictly Come Dancing family in 2016, with Chloe bowing out two years later.
"I loved my time on Strictly; it was a big life experience," she said. "I found myself a lot more during that and I learned so much. Even though I have left the show, I'm still a part of it. This year, I have two Strictly cruises."
Her career is not bad for someone who entered the world of dancing as a seven-year-old by accident.
"I went to a friend's birthday party at Pritchards' Dance Academy (in Cheshire), and my mum saw an advert for a kids' dance class on Saturday morning," she recalled. "I wasn't doing much so my mum sent me along – and that's how it all started.
"I started competing when I was 11 with AJ. We never expected to become world champions. I had this passion and drive and wanted it to be my life. We just worked so hard, we sacrificed so much, but those sacrifices paid off."
Chloe is now passing on her dancing passion to a new generation as a teacher at Pritchards' Academy.
"My advice for children starting out is just do it," she said. "Even if you think you are not going to be any good, just do it. The main thing is to have fun and enjoy it. If you don't, then what's the point?"
And she hopes that Aberdeen audiences will have a ball with her and AJ tomorrow night.
"Just think fun, smiles, fireworks, a full-on show with brilliant dancers, full of passion. I'm hoping everyone loves it. I'm sure they will."
AJ Live 2020 is at P&J Live tonight