Aberdeen musician to release new single tomorrow
Aberdeen singer songwriter Craig John Davidson is set to release new single It's Always Gonna Be OK on Friday June 26.
It will be the second single release from the acclaimed musician during the coronavirus lockdown.
In April Davidson released They're Shutting The Whole World Down which was written and recorded in 48 hours having watched news on the Covid-19 pandemic on television.
Complete with brass instrumentation follow up It's Always Gonna Be OK is more upbeat.
The new single, available on ITunes, Spotify, Apple Music and other platforms will also be accompanied by a video filmed by Davidson.
He said: "There is a brass section on the single so it is quite a happy, upbeat number.
"The video will be released on the same day as the single.
"I recorded the video at home.
"I wore a suit and got in a bath with a tape recording machine.
"People sing in the shower so I thought I would take my eight track recorder and stick it over the bath.
"There are other scenes to it. It is quite a fun song so I thought I would do something fun for the video."
The single will be accompanied by art work by renowned Aberdeen artist Paul Barnes.
Davidson said: "Paul did the art for the single which is fantastic.
"His son Isaac is my guitarist full-time now and will be coming on most tours with me.
"Isaac put guitar on the track as well."
The isolation of lockdown has allowed Davidson to be productive and he has already written enough songs for a new album.
It will be the follow up to the acclaimed album Queen Compulsion which was released in February.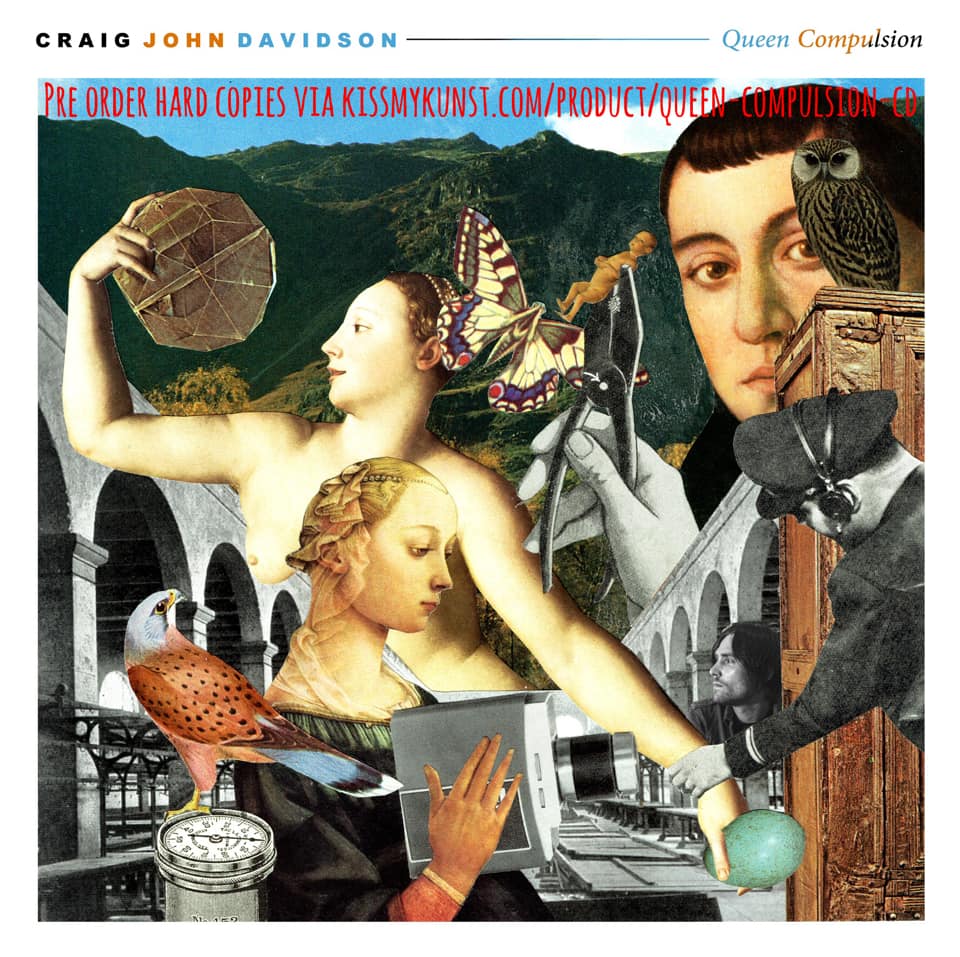 He has also produced a mini documentary A Life in the Day, which can be seen here.
He said: "I got some film editing software so worked on that and also on a short documentary.
"It is basically just me going from my house into town before doing a live performance with Isaac in his flat.
"It is fly on the wall footage and then three live tracks at the end.
"I have been keeping busy and am constantly playing, recording and writing.
"I don't think I have ever been so good at guitar as I am now.
"I am hoping to release the new album early next year."
Davidson hopes the easing of travel restrictions will allow him to tour Finland in September.
A scheduled tour in April was cancelled due to the outbreak.
He said: "The Finland shows have been rescheduled for September so hopefully they can go ahead.
"I have started to get in touch with promoters about going over to Europe in February with Isaac Barnes.
"It will be a two piece going over there.
"I prefer to play outside the UK anyway but I don't know if some venues will no longer be there.
"Or if they will have a big backlog of other artists.
"With tours abroad you have to book it at least six months in advance but people don't really know what is happening yet.
"There is some light at the end of the tunnel – but it is a long tunnel."