Aberdeen producer Vagrant Real Estate to launch new hip-hop album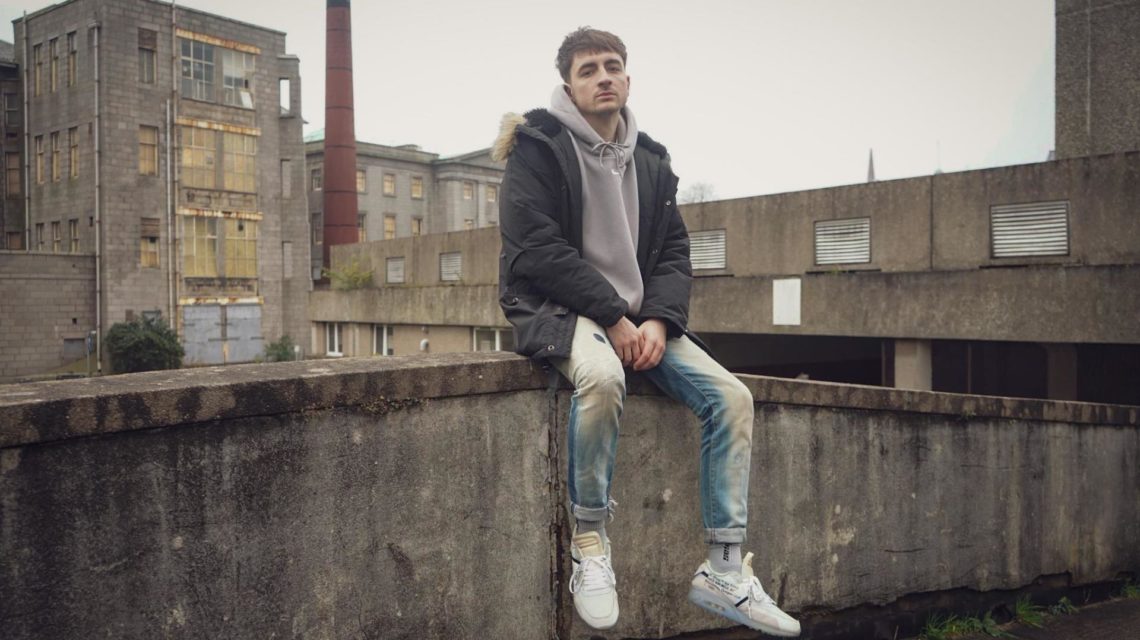 Aberdeen producer Vagrant Real Estate has linked up with acclaimed New York rapper Ynx716 to produce hip-hop album Glass Half Full.
The 10 track project, which will be released on all streaming platforms on November 27, was conceived and recorded during the coronavirus lockdown.
Conceptually the album explores current social and political ideas both locally and internationally, and how your perception of situations can alter your outlook.
Vagrant Real Estate,  aka Nick Cronin, produces soulful and dark sonic textures for Ynx716'S rhymes in a stunning release.
The duo created the album remotely during the pandemic via numerous video calls and emails but Vagrant Real Estate hopes to ultimately visit the United States for further collaborations when Covid-19 travel restrictions ease.
Nick, 26, said: "I reached out to Ynx716 at the start of the year to float the idea of working together.
"He is from Buffalo, New York where there is a big resurgence of the classic hip-hop sound which is quite soulful with gritty drum breaks.
"I sent Ynx716 some demo tracks and he recorded on a couple with the idea we were maybe going to do a single release.
"However it snow-balled and Ynx716 pulled together the theme of Glass Half Full to run throughout the whole project.
"It all came together during lock-down when I was sending him packs of eight to 10 instrumentals each week and he would record onto ones he wanted to.
"I wouldn't know what he was going to put onto it until he sent it back.
"One of the tracks (Acceptance Interlude) features Off Beat Music who is his cousin.
"I didn't know he would be on it.
"They did a song outro which has a really nice r 'n'b harmonic vibe and was a welcome surprise."
Glass Half Full is the latest release in a stellar 2020 for Ynx716 who recently released single Fake Love with hip-hop legend Kool G Rap.
He also recorded Upstate, a project with Purpdogg who was worked with Drake, Jay Z and Soulja Boy.
Such is Ynx716's standing within the hip-hop community he has also recorded tracks with notables including Conway The Machine, 38Spesh and El Camino.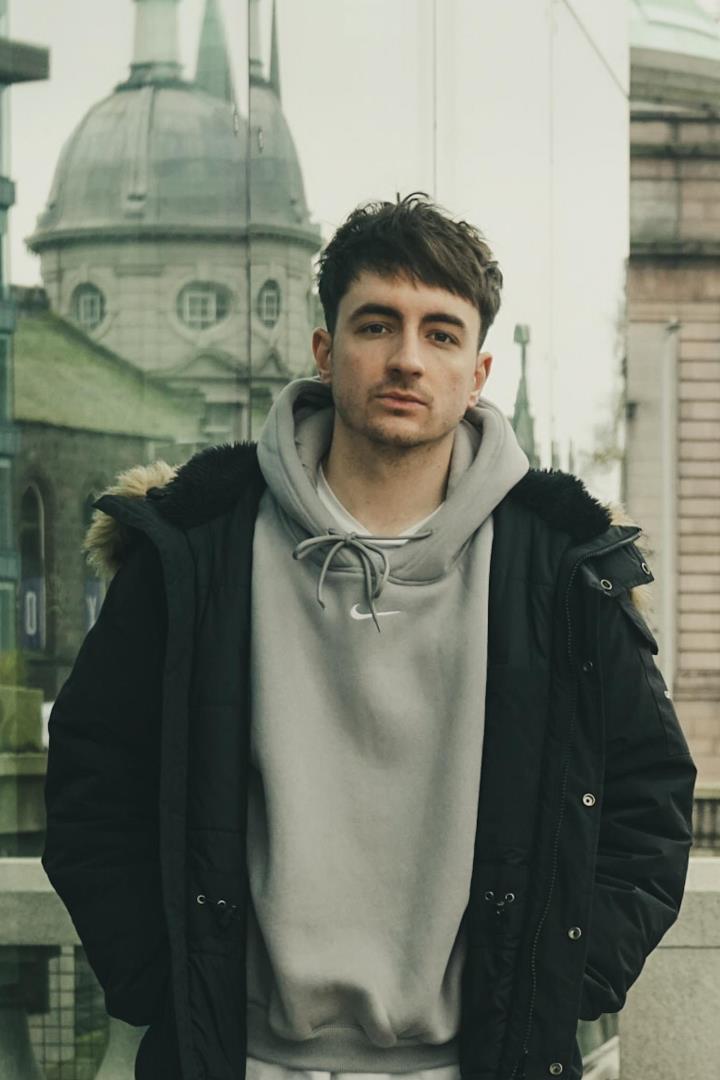 Nick said: "When the lockdown started I wanted to be as productive as possible.
"I am really bad at doing nothing – I always want to be pushing on and creating.
"Any creative outlet gives you an ability to express and play with these things you are fearing.
"Myself and Ynx716 didn't set out with an idea or concept, it just grew from what we were talking about.
"It is fueled by what is happening in America right now and closer to home.
"About the time we were starting to pull the project together we had the Black Lives Matter protests and I went to the one in Aberdeen.
"I found it very powerful to experience that.
"It was inspiring to see that solidarity being shown here as well."
Vagrant Real Estate produces across a wide range of hip-hop off shoots, from classic soulful boom bap to more modern genres such as Grime and UK Drill.
In his production work, Nick has collaborated with artists including Nolay, Blay Vision, Remtrex, Mayday and Ransom FA as well as overseas MC's Eyesayge (Florida) and Reno KOQ (New York).
His material has been played on BBC Radio 1 and as a DJ he has provided guest mixes for Reprezent, Birmingham's Hot 92 FM, FutureCurse, and MisDigest in Barcelona.
The collaboration with Ynx716  has produced a dark, emotive insight into the landscape of both the United States and globally – but there is an undercurrent of optimism shining through.
Nick said: "There is no doubt he (Ynx716) does explore some darker experiences in there.
"However the overall vibe of it is keeping your head up, remaining positive and pushing on through these times.
"That there is that light at the end of the tunnel.
"The overall theme of Glass Half Full is an outlook on the world, especially this year.
"There is a lot you can look at and see very negatively and be concerned about, especially on social media.
"Things that could make you feel like you want to bury your head in the sand so that you don't go outside or open the curtains.
"However this is about having an optimistic outlook and focusing your energies.
"There are still a lot of good and uplifting things out there – it is just about directing your energies towards these things."
Glass Half Full was recorded remotely during the lockdown with the internet allowing free communication and collaboration in a time when travel overseas was restricted.
Nick hopes to eventually travel across the Atlantic for future collaborations one to one.
He said: "I would love to go out to the States and do some work there.
"One of the first tracks that I produced when I started was for a friend who is out in New York as well.
"If anything this year has taught me how much of a blessing it is to be able to travel freely and go out and meet with people.
"Once all this has calmed a little and restrictions are down it would be an absolute dream to go out to the United States and work with some of these guys."
Glass Half Full is the latest album from Vagrant Real Estate following last year's acclaimed instrumental release SWEETHEARTGRIPS.
It was the follow up to 2017'S As Much As I Used To.
He said: "I have been producing for a good few years and put my first project out at the end of 2017 which was instrumental.
"Since then I have slowly been building up by working with artists both locally and further afield.
"Some of my early material out was when I worked with Ransom FA who has since been on BBC's The Rap Game UK and is also the host of the Rap Trip.
"I have worked with a couple of artists in New York which built towards me putting out my second album last year.
"That was another instrumental project."