Aberdeen indie rockers Audiokicks on new plans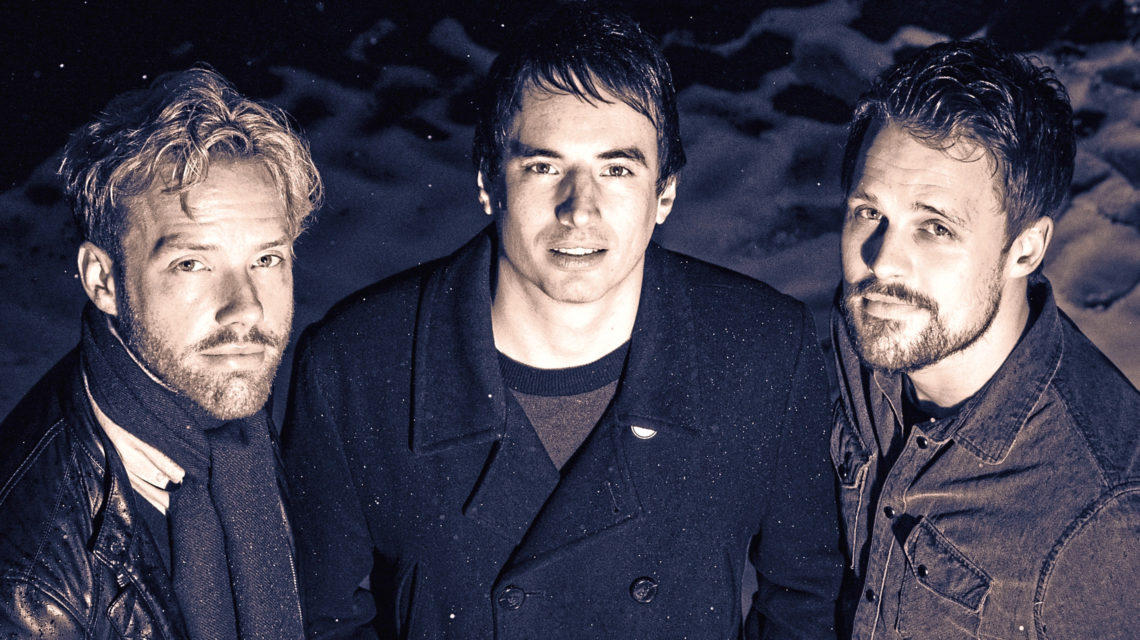 Aberdeen indie rockers Audiokicks are back with a new line-up, an expanded sound and plans for a single.
In a major revamp of the popular band, formed in 2006, two new members have been introduced.
Formerly a three-piece, Audiokicks are now four and set to unleash their new sound in a major tour of Scotland and England next month.
An imminent new single Stuck on Repeat will be a taster of their new direction ahead of the tour.
Lead guitarist, vocalist and synth player Gavin Scott explained: "There are a few more bells and whistles in what we do now in comparison to when it was just the three of us.
"The decision to move to a four-piece was to expand our sound and try some different things.
"We are a little more alternative and electro but the root of what we do is still there.
"Our old drummer Ian Brown left in February and since then Jamie Robson and Mathilde Fongen have both come into Audiokicks.
"We had known Jamie for a long time and he came in and was going to play bass.
"Then Mathilde joined after Ian left and we were struggling to find a drummer.
"Jamie piped up and said that he had been learning to play drums, so we thought we would give him a go in that role "
Audiokicks line up is now Gavin, Iain Jamieson (lead vocals/guitar), Jamie Robson (drums/vocals) and Mathilde Fongen (bass/vocals).
They played their first show together at D-Range Fest at The Cellar on November 2 on a bill that included Primes, Monza Express and Floating Heads.
A new song, Grow, was filmed by Calum Farquhar and Jonny Lees of D-Range at The Cellar show and the video is available on Audiokicks' YouTube channel.
Only two months since their first show as a four-piece Audiokicks have already set up a major tour of Scotland and England.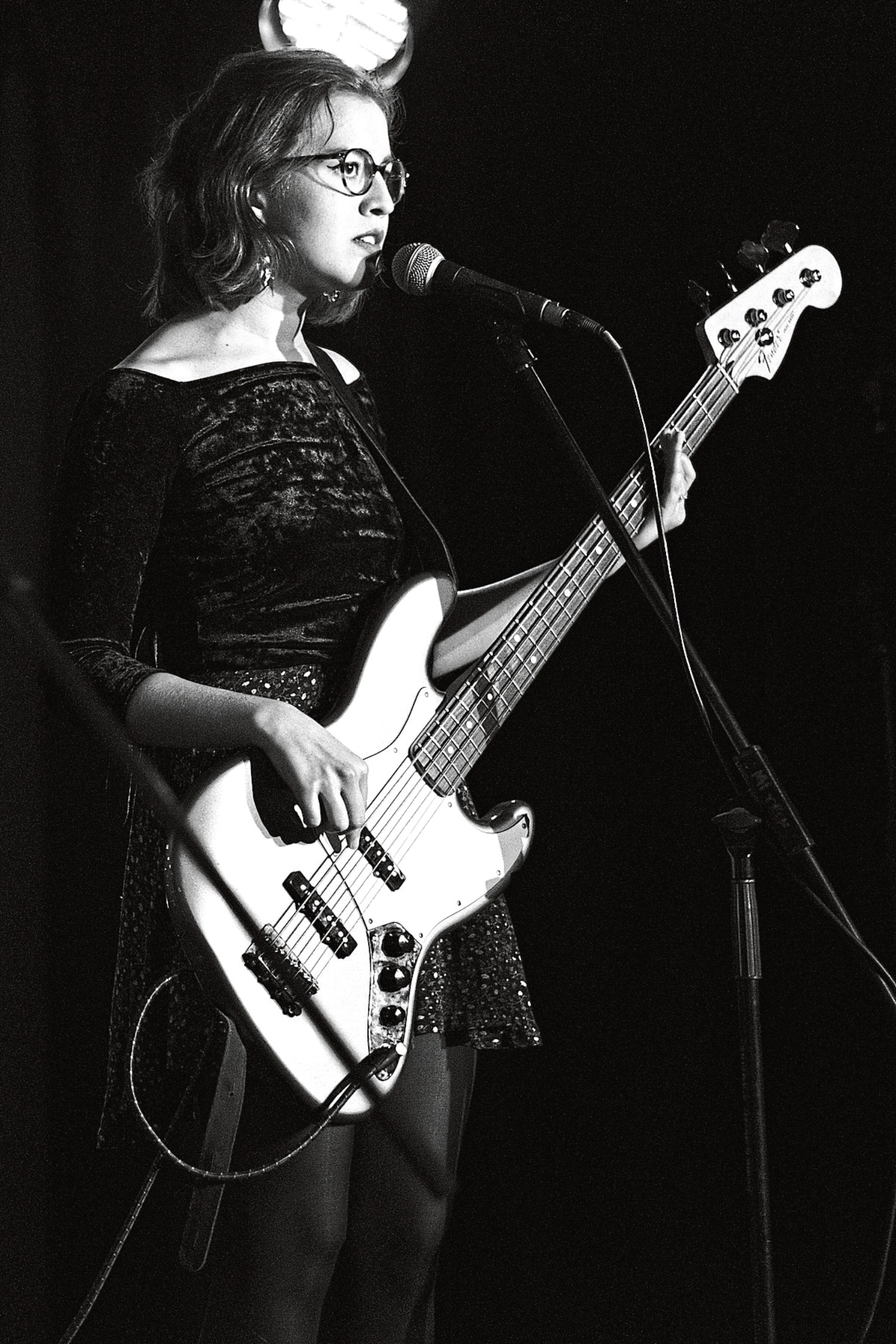 Beginning on Valentine's Day they will tour alongside Forgetting The Future and play nine dates including shows in Manchester, Edinburgh and Glasgow.
The tour will include a home city performance at Aberdeen's The Wig on Saturday February 15 on a bill including Forgetting The Future, Holistics and The New Routines.
Gavin said: "The plan is to release a single before that tour and we also aim to get an EP out in the second half of the year.
"We have already recorded the single (Stuck on Repeat) and are just waiting for it to be mastered and mixed now.
"The single and the two albums we recorded beforehand and were both recorded at D-Range studios in Aberdeen."
Audiokicks fans will be delighted to hear the new look band already have a full album's worth of material.
They will unveil those tracks on the upcoming tour before going into the studio to work on the follow-up to last year's Lost To This World album.
Gavin said: "I am sure an album will happen at some point.
"We have an album worth of new songs that we will be playing on the tour.
"At the moment we are still working out where we want to record the next full production.
"We have been writing a lot and playing a lot mostly in Aberdeen but are trying to get out there a bit more."
Audiokicks have recorded two albums and three EPs since their formation in Westhill in 2006.
Gavin said: "It all started in 2006 which was with Iain Jamieson, Michael Traquair and Ian Brown.
"They were three friends from school who got together and decided to form a band.
"Audiokicks have been through a lot of changes ever since as Daniel Mackintosh was also in the band.
"I joined around 2014 and the following year was when we released our self titled debut album."
Now together 15 years as a band Audiokicks, one of the Granite City's most popular live acts, are true survivors.
The band was rocked by the tragic death of guitarist and vocalist Daniel McIntosh in 2015.
In the wake of Daniel's sad passing the remaining three members ultimately decided to carry on.
He said: "Unfortunately Dan passed away in June 2015.
"It took a long time to get to the point where we decided to carry on.
"When we all got together we all knew it had to carry on because we couldn't end on that note.
"It was hard because we were playing the album.
"Iain is a prolific songwriter and had a batch of songs that were ready to go and that was probably what kept us together.
"We got through it and made another album Lost to This World which was released in February 2019."
Aberdeen is enjoying a renaissance of the music scene with a host of bands emerging from the underground, with the likes of Vansleep, Pages, The Vapour Trails and Connor Clark and the Matador Kings are all making waves.
Gavin said: "The Aberdeen music scene is in a pretty healthy state at the moment.
"There is a lot of camaraderie and support and that is within the underground element as well.
"A lot of the good groups are still out there such as Forest Fires and The Deportees.
"For the whole time I have been part of music in Aberdeen I have always thought there is a lot of really good stuff.
"For whatever reason it doesn't get the appreciation it deserves."
For more information on the band search Audiokicks on Facebook