Aberdeen group to stage Priscilla Queen of the Desert show next year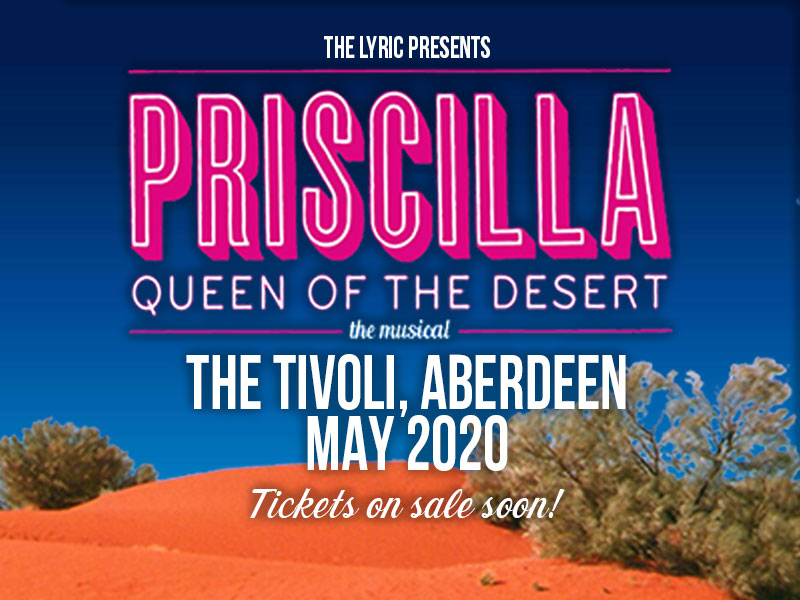 A local theatre and music company will stage Priscilla Queen of the Desert at an Aberdeen theatre next year.
Showing at Tivoli Theatre from Wednesday 20 to Saturday 23 May, The Lyric will bringing the story of the big pink camper van to north-east audiences with a team of three 'divas' behind the steering wheel.
Directed by local teacher Shirley Torrie, musically directed by Amanda Massie and choreographed by Laura Ross, the team are looking forward to bringing the groups show to the stage of the Tivoli for the first time.
Shirley said: "I was thrilled to be asked to direct The Lyric's next production, which will not only see our chorus of men performing in drag for the first time, but also marks the almost 70-year old company's debut performance in Aberdeen's now refurbished Tivoli Theatre.
"Priscilla embraces so much fun that I couldn't imagine working with a better team than Amanda and Laura. Having worked with both of them on previous productions in Aberdeen, I was sure that our spark would bring a fantastic creative flair to the flamboyant musical. Who better to bring this fantastic story to life, than three dynamic women, none of whom are strangers to performing in six-inch heels!"
Based on the hit 90s film, Priscilla is the hilarious adventure of two drag queens and a transgender woman who hop on board a battered old bus bound for the Outback to put on the show of a lifetime.
Their epic journey is a heart-warming story of self-discovery, sassiness and acceptance.
Craig Pike chairman of The Lyric said: "The Lyric has a long history of staging musicals to suit a huge variety of tastes. When it came to choosing our 2020 show, we were in no doubt that we wanted a fun and vibrant show that the whole company would get behind. With a huge catalogue of disco hits and a fantastic story at the heart, we are hugely excited to get the wheels of this camp classic in motion.
"Priscilla, with its dazzling array of glittering costumes and fabulous feathers will delight audiences of all ages. The production team and cast will be working hard from August right up until next May to put on a show to get the Granite city up on their feet and dancing in the aisles."
Tickets for the show go on sale soon.