Aberdeen grime artist Ransom FA hopes to sell out P&J Live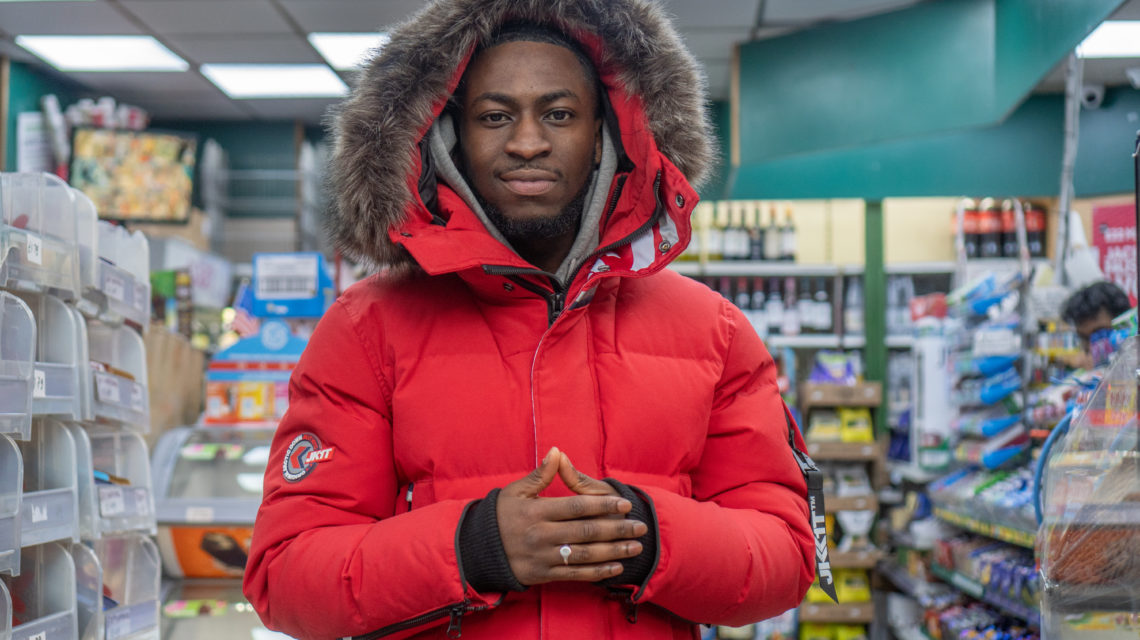 As his reputation and popularity continue to ascend, Aberdeen grime MC Ransom FA has ambitions to sell out the 15,000 capacity P&J Live with a homecoming show.
Boasting a huge online following that continues to grow, his  dream could ultimately become reality as the influential 25-year-old continues to blaze a path in the rap and grime scene.
Not only is Ransom FA breaking fresh ground with his music, his message and voice is also inspiring the next generation to express themselves.
He said: "I want to play P&J Live one day and fill it out. That is my ambition and hopefully in a couple of years I can achieve that.
"I want to be a world-wide international star where I am playing arenas similar to it."
He will begin 2020 as he ended 2019 – with relentless momentum towards the top, having starred on BBC Three's show The Rap Game UK this year and performed to 18,000 people in Birmingham. The TV programme saw contestants battle for the opportunity to be the first ever signing on the record label formed by British rap duo and presenters of the show Krept and Konan.
In October, Ransom FA performed along with his co-stars from the show for BBC 1Xtra Live at the Birmingham Arena.
He said: "The Rap Game contacted me in February and it had been such a crazy year with all the exposure that brought to me.
"That allowed so many people to see what I can do. It has been a good year for me.
"The gig was amazing as we were performing to 18,000 people which was the biggest show I had ever played in.
"A lot of people in Birmingham were fans of the Rap Game show and were really excited to see us play live. I have played festivals and the O2 Academy in Glasgow but that was the next level."
Ransom FA also recently released new track Run Up and has completed a video for the single that will be officially dropping next month. He is at the forefront of a vibrant Scottish Grime scene that he believes is now beginning to make major waves across the United Kingdom. Scotland has new voices and they are beginning to not just be heard – but also be respected.
He said: "Between 2014-16 no-one wanted to take us seriously but there has been a real progression in recent years in the Scottish scene.
"There are people like Bugzy Malone and Aitch who are predominantly from Manchester and Birmingham but they are now as big as any London artist.
"I feel there is now a shift in the industry where acts from further afield are recognised.
"There are a lot of artists emerging from Aberdeen and it is about taking it to the next level."
Ransom FA aims to play a fundamental role in the next generation of grime and rap talent emerging from the Granite City and recently set up a studio in the city's Torry area for their use.
Raised in Rosemount and a former Grammar School pupil, he also pays regular visits to schools when back in the city from London.
He said: "Due to what I am doing there are a lot of younger people wanting to get into the music industry in the north-east.
"I have built a studio in Aberdeen so that people can get their foot into the game.
"From that I have been contacted by nearly 100 kids from the area who have said they saw me on the Rap Game and it has given them inspiration.
"That is the main thing I want to do.
"I want to inspire the next generation.
"I want to be a role model so that young people can see there is a Scottish rapper that has made it in the industry. That way they will know their voice will be listened to.
"For young ethnic kids there has not been a noticeable person in the Scottish music industry who is black or Asian. I want to raise awareness for the scene I am involved in."
Such was his positive impression on The Rap Game UK this year, Ransom FA will likely make a return to television screens in 2020. Before then, however, there will be new material released early in the new year.
He said: "I will be releasing a mixtape type project at the start of the year and also in the middle of year.
"The video for the new single (Run Up) will also be out at the start of next month."
Ransom FA's reputation is not just growing on these shores as his music has also spread overseas with fans as far afield as Australia.
He said: "There is a guy who messages once a week from America who says he is my biggest fan.
"I have people supporting me from Nigeria and Australia.
"My music has gone to more places than I have ever been in my life. It is amazing to think people from all these different places are listening to me."
Ransom FA's new single Run Up is out now. To book time at his Aberdeen studio visit  ransomfa.com/collections/studio