Aberdeen alt rockers Cold Years' debut album is the soundtrack for disaffected youth in troubled times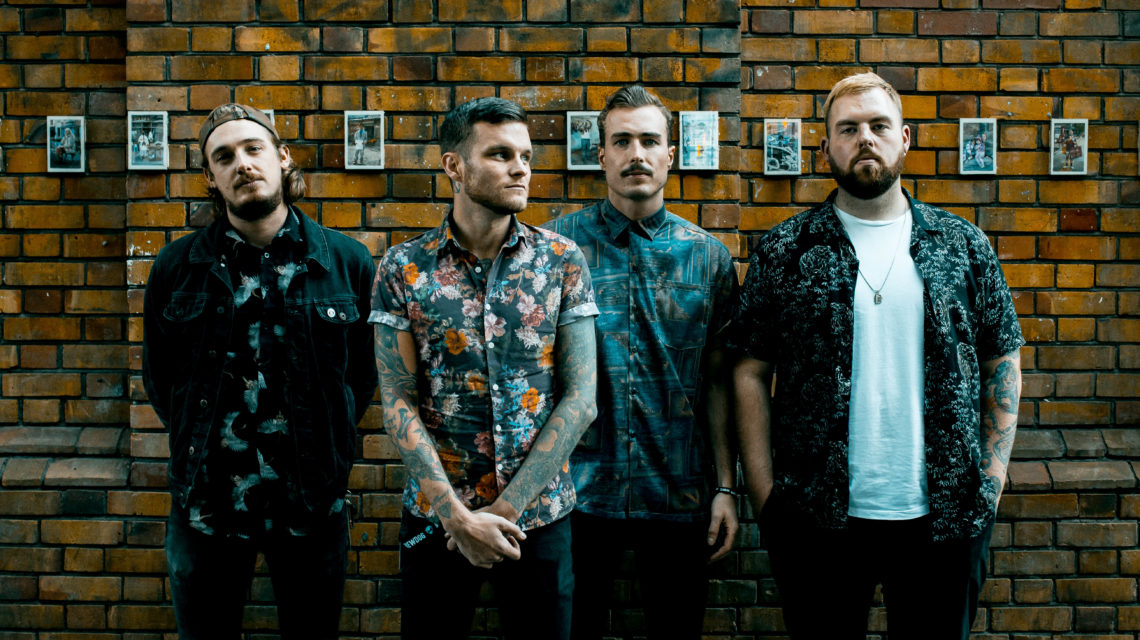 Acclaimed Aberdeen alt rockers Cold Years' debut album is the soundtrack for disaffected youth in increasingly troubled times.
A year in the making Paradise is a sonic guide to navigate through post Brexit blues and a world crippled by the coronavirus pandemic.
Talking to Society guitarist Finlay Urquhart revealed the 13 track album was borne from gruelling all night recording sessions.
The result is a mammoth work that backs up the prediction of renowned music magazine Kerrang! that the four piece were ones to watch.
Finlay said: "We grew so much during the recording of Paradise.
"There were countless late nights as we wrote so many songs.
"We spent the whole of last year working all day and spending all night in the studio.
"Then we would get up and do it all again.
"That level of commitment forces you to grow as a band.
"Despite all the late nights, difficult conversations, arguments and everything else we emerged from it undoubtedly stronger.
"We got a bit of grit and resilience from that which echoes in the record as well.
"There is so much work to be done in getting an album over the line as there is an element of taking a million pieces and trying to put it together."
The initial writing and demos for Paradise were done at Captain Toms studios in the Granite City throughout 2019.
Then the tracks were laid down in a hectic two week period at Southampton's The Ranch with Neil Kennedy who has previously worked with Slow Crush and Creeper.
It is a primal howl on the alienation of a jilted generation such as on 62 (My Generation's Falling Apart) where vocalist Ross Gordon sings 'we were born without a chance'.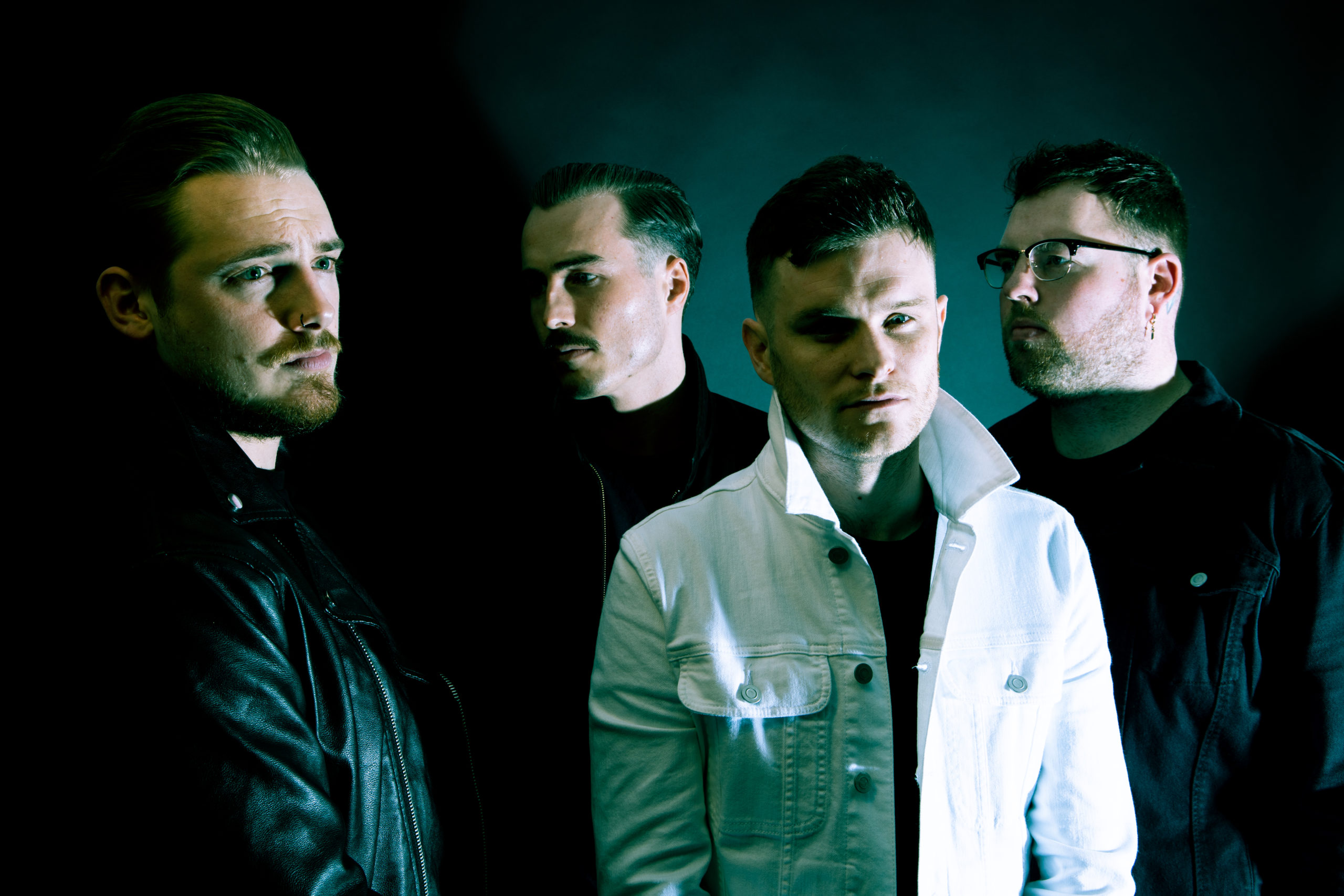 Finlay said: "It feels like the album had been an incredibly long time coming.
"Paradise was originally meant to come out in May but due to Covid and the general state of the world we had to push it back.
"It feels like this is the right time now.
"Hopefully the album resonates with people."
Cold Years were formed in Aberdeen in 2014 with Finlay teaming up with Ross Gordon (vocals / guitar) and Fraser Allan (drums).
Following a couple of self released EP's Louis Craighead (bass / vocals) joined in 2017.
The first release with the new line up was 2018s Northern Blue which received play on Radio One.
More acclaimed singles followed before Cold Years were put on the front cover of Kerrrang! with the magazine claiming they were 'primed to blow and set 2019 alight'.
Their emotive, honest lyrics and powerful music have grown a large following both in the United Kingdom and overseas.
Paradise is an angry record focusing on a generation sold short by society.
Finlay said: "In many ways Paradise is even more relevant now than when we wrote it.
"We wrote the album with the backdrop of looming Brexit and British nationalism which we are opposed to.
"It is paradoxical, the title."
Paradise is also a comment on growing up in the Granite City.
Finlay said: " It is also a reflection on Aberdeen.
"Aberdeen is quite a tough place to grow up as there is such a big wealth divide.
"There is a route you are expected to take when you grow up in the city and in many ways that makes it a difficult place to grow up.
"Being surrounded by such a divide, regardless of which side you are on, is tough.
"When you are growing up and trying to figure out what you want to do and who you are.
"However there are also so many good things about Aberdeen.
"Despite the big corporate culture there is such a creative element to the city and people are really pushing that.
"Whenever we have been away touring for a length of time and we are coming up the A90 and see Aberdeen over the horizon it is nice to be back."
Plans to tour in support of the new album had to be shelved due to the coronavirus outbreak.
Such is the global appeal of Cold Years' there had been the potential for shows in the United States and Canada.
Ultimately for Finlay it is in the live arena that the band make that connection with their fans.
They hope to get back out on the road soon.
He said: "One of the reasons you write records is to go out, tour it and play it to as many people and share the experience.
"With social media and how connected the world is it is a lot easier to be in touch with the people who listen to our music.
"However despite that doesn't quite compare to being on stage and meeting people after you play the show.
"It is all those fans that are such a large part of it as well.
"Meeting people along the way and making friends for life has so much to do with playing live.
"We had plans for the year and from May onwards aimed to go out on tour.
"There was some talk of the United States and Canada as we have quite a lot of support over there and our record label is Canadian based.
"It is disappointing but I know at some stage we will get out there because we have had so much support from all over.
"Our support is pretty global.
"It is now looking like next year, all being well if we can get an angle on Covid, when we can play to play live."
Regardless of the desire of Cold Years' fans to hear Paradise in a live setting, the band will only tour again when it is safe.
Finlay explained: "Conditions have to be right and there has to be that element of confidence within the crowd as well as the band and organisers that it is safe.
"I think it is going to be difficult to do events that are successful if in the back of their minds people are worried about their safety.
"It is about assessing the situation and doing it when the time is right.
"The last thing we want to do is play live if people don't feel safe.
"Unless everyone feels safe, secure and can relax than it makes it difficult for the gig to be enjoyed by everyone."