Britpop heroes Ocean Colour Scene to return to Aberdeen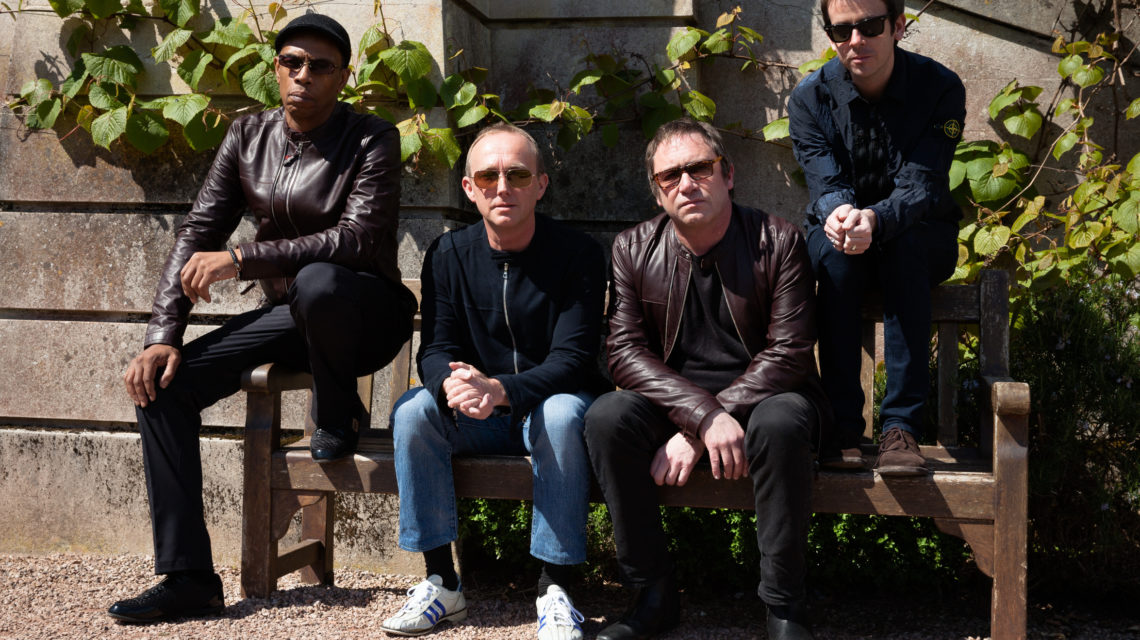 Ocean Colour Scene were at the very heart of the Britpop explosion, rubbing shoulders with the likes of Oasis and Paul Weller.
Still going strong in their 30th anniversary year, the guys behind the iconic Moseley Shoals album are coming to Aberdeen's Music Hall on Monday July 29 as part of an exclusive, short Scottish tour.
We caught up with frontman Simon Fowler to chat about music, new projects, flat caps, a new album… and why Aberdeen gave OCS the momentum to get to the top.
---
It's been a while since you were in Aberdeen, it was 2011. Looking forward to returning to the Granite City?
---
It was what year? Blimey, was it? My lord… you could well be right. It has been a while.
Yeah, we are very much. It's one of the early ones in the tour. Touring is great anywhere in Scotland for us. I don't know why, but we are honorary Scots, really.
---
Why so long?
---
I guess the reality is we always play Glasgow, often the Barrowlands, and for the last couple of years we've been playing the Hydro. And we've been playing Edinburgh as well. I guess we have neglected certain places. But we are now doing quite a few, all in Scotland. Which is good.
---
We're glad you're coming back. So what can we expect when you're here?
---
We've got a slightly different set-up this time around. Last time we played at the Hydro there were seven of us on stage. Steve's son joined us, Cassius, who is 14. Oscar's son, Leon, joined us on percussion. He's 35. And we had the Mead brothers, Lee and Dan, who are from Glasgow, So it was a bit of a revue. We were supported, actually, by Martha Reeves And The Vandellas. This time around it will be stripped back to a four-piece band. So I suspect we will probably approach the set a bit differently.
It will be stripped back, I think maybe a bit of acoustic stuff, then a lot of hard-rock stuff. Less fiddly stuff. It's just a way of making things different, I guess.
---
How do you find fans react to you in Aberdeen?
---
They have always been brilliant. I don't know what it is, but the Scottish fans are totally different to anywhere else in the world. They are so enthusiastic, very vocal. Very different to, say, Chiswick.
---
What are the must-play songs for you and do they differ from the fans?
---
Oh, you know the answer to that one (laughing). Riverboat and The Day We Caught The Train are musts, otherwise I don't think we'd get out alive if we didn't play them. The one I have always played, practically every gig, is a song called Robin Hood. Which seems to be another crowd favourite.
---
Do you have any particular memories of playing in Aberdeen?
---
My biggest memories of Aberdeen was when Oscar (Harrison) and I played there as a duo at The Lemon Tree, which I thought was a really nice venue.
As for the band ones, I can't remember exactly where we played but I seem to remember we went to some very swank real ale bar afterwards. But it does kind of go into a blur as a band, because we've played so many gigs. In fact, I can't remember now if that bar was in Edinburgh – especially after leaving it.
---
How do you feel about the fact there are some songs you just have to play out of your massive back catalogue?
---
I have always thought that a gig is for the crowd, the studio is for the band. But I am writing at the moment, we haven't released an album for god knows how long. Steve is away practically all year with The Specials and Paul Weller, so we are just doing a few gigs so essentially it is a year off for writing for me.
Which is why I am walking the dog, just now before I go to the pub.
---
And what kind of crowd do you tend to attract these days?
---
It's funny because the children of the original crowd members are all coming along. Moseley Shoals was 23 years ago, so the people who were students and at school then are bringing their children. You get the young ones at the front, the 30-somethings in the middle, then the old hippies at the back, just near the exit door, which is where they are going next.
---
Is it not 30 years since you formed?
---
Yes it is. It will be 30 years in October. Blimey O'Reilly… do you think we'll ever get parole? I feel pretty good about it. I knew we were in for the long haul and it took us long enough to get any sort of success whatsoever.
We had been together seven years. I don't know what else I would do really.
But certainly my life now is different to how it was. I'm wearing a flat cap, wellies and a Tweed jacket at the moment. I live in a little village about five miles from Stratford, so I live in the country.
I enjoy that. But I didn't half enjoy the party. It was a really, really good party.
---
So, you basically ruled the 90s but you're still here. Other bands from that era have vanished. Why are you guys still here?
---
Other bands were eventually more successful than us in terms of the records, although not many people were as successful as Moseley Shoals.
But I think it was because of us cultivating a live following and being a band that was dedicated to do a good gig for the audience. A lot of that is down to the momentum we got from Scotland. Initially, because we were in trouble so much with our early record labels in London, we thought 'where can we go that is furthest away from London? Aberdeen'.
---
You are still recognised as being one of the best live acts. What do you bring to the party?
---
I suppose I'm quite a good communicator and Steve's a bloody good guitar player and the crowds like our songs.
If we hadn't got songs our crowds like, it wouldn't really matter, would it? You would just look like a show off.
With the 30th anniversary coming up, do you ever see a time when you are going to stop?
Not really. We are not exactly like an express train now, are we? Also, I can always see us doing things solo, or together or two of us, or acoustic things.
We did a thing a couple of years ago – which probably means five years ago – where we played the Royal Concert Hall in Glasgow and several other places with a string quartet. I know, it sounds very Spinal Tap, doesn't it? But it was really lovely.
---
You said you are taking a year out to write, apart from playing Scotland because you love us so much, so what are you writing?
---
Just hopefully for an album which we might record next year. That's what I'm hoping.
To be honest I have about six sets of lyrics at the moment and this week I was going to start putting melodies to them, but I don't know what the melodies will be.
I'm listening almost exclusively at the moment to classical music, which I have been doing for the past six months.
It's been a fantastic learning curve for me.
---
Does that mean we are going to get some classically-tinged Ocean Colour Scene come your 30th anniversary?
---
Oh, I wouldn't have thought so, but we did a thing not so long ago where one of the tracks was, shall we say influenced, by a Tchaikovsky melody.
I kind of used it and put some words to it. I just have this dreadful fear my next move might be jazz (laughing).
---
Do you see yourselves still going as a band for your 40th anniversary?
---
No idea. To be quite honest, I would like to be here. As long as I'm alive in 10 years that would be like being at number one.