Anarcho electro-punk duo Black Futures to perform in Aberdeen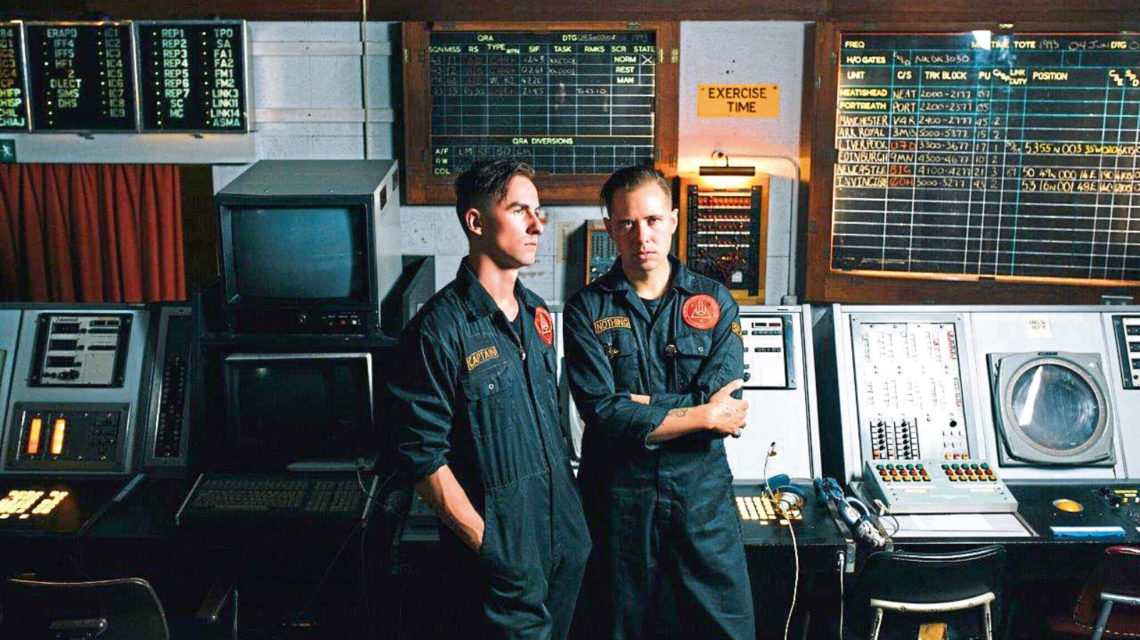 If music can be used as an act of resistance, anarcho electro-punk duo Black Futures, formed by Aberdonian Paul Frazer, would be one of the first lines of attack.
Formed in 2017, Black Futures have teamed up with Primal Scream frontman Bobby Gillespie on track Me.TV from new album Never Not Nothing.
A spoken word call to arms from Gillespie, his message of fighting against the system, and hope, is a distillation of the philosophy which runs throughout the album.
Frazer, aka Space, and Vincent Welch, known as Vibes, bring their acclaimed live show which they have dubbed Apocalypse Prevention Parties to The Lemon Tree on Friday October 4.
Space left Aberdeen at the age of 16 in 2000 to pursue music in London.
He is a renowned producer who has worked with Idles and The Prodigy.
Space linked up with fellow Scot Bobby Gillespie for Me.TV, a rage against social media, selfie, and "me, me, me" culture.
Space said: "Collaborating with Bobby was a complete pipe dream.
"We had sent off the track to him with an idea of the vibe to see if he'd be up for it as a long shot. The next day Bobby emailed us the finished vocal and we were just completely blown away.
"Me.TV is about the culture where people think they are special and a star.
"It is an extreme form of arrogance where people think they are special and everything revolves around them.
"Brian Eno talks about it really well, about how your impact on nature and humanity is way longer than your lifetime. About how our actions affect multiple people a lot more than you would think.
"So you are really part of a collective whether you like it or not.
"It is really hard to isolate yourself nowadays. I have thought about it and it is not easy.
"The only option is to think of yourself as a collective and be an empath.
"And live with a mantra of being in a community and not just look at me, look at what I am doing. That 'me' culture that has developed is toxic.
"Not that I am being judgmental, however, as we all struggle."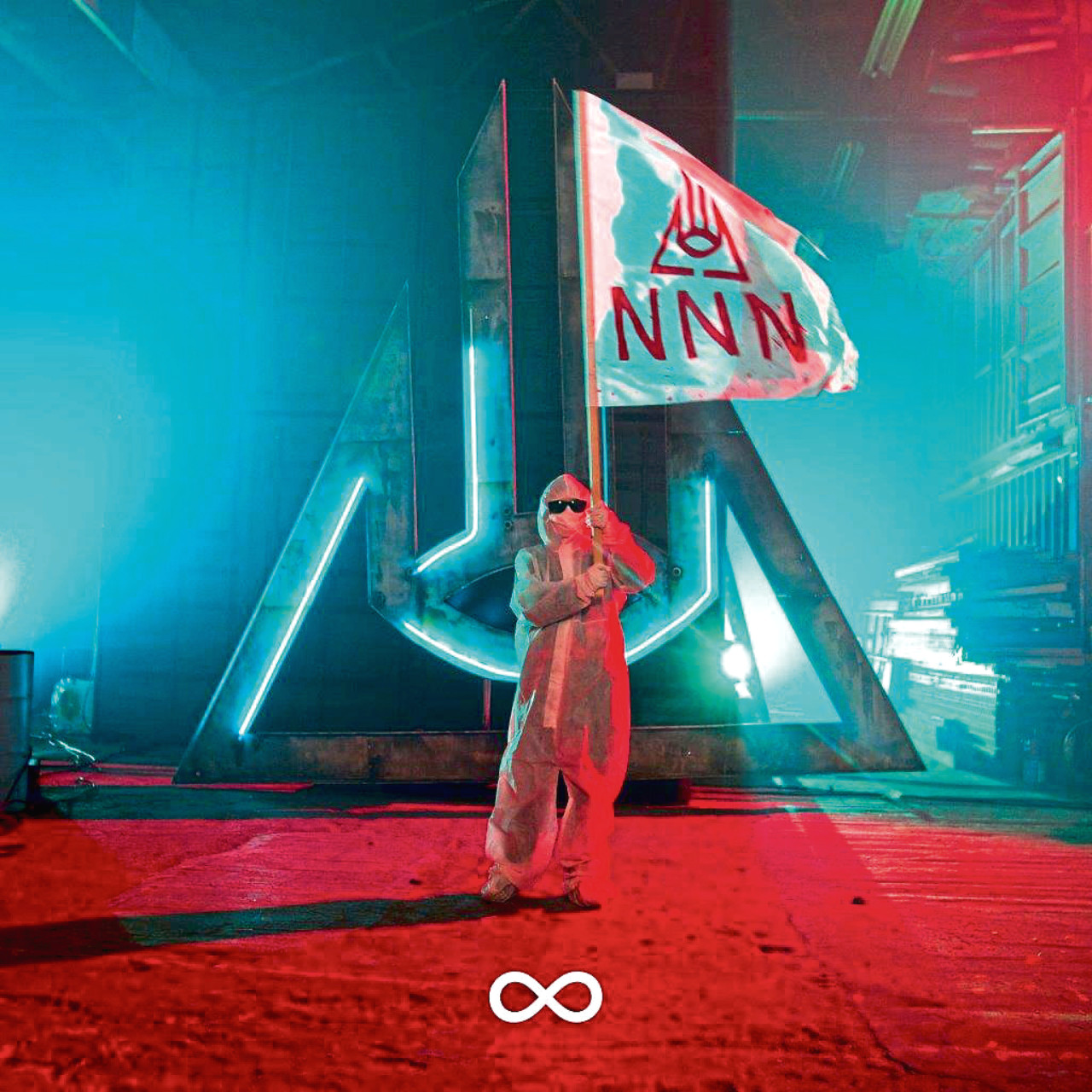 The new album Never Not Nothing's apocalyptic anthems can be foreboding, but they are also shot through with flashes of sardonic humour.
Sonically, there are similarities to EXTRMNTR-era Primal Scream and '70s New York groundbreaking synth duo Suicide.
On stage, Black Futures provide a kinetic onslaught as they bring their Existential Expedition Club to the live arena. It is an unforgettable experience.
Space said: "Our performances are designed to pull the audiences as far away from their lives as possible so they can be as free as they like.
"That is what our shows are designed to do, so there is lots of production and characters dressed up.
"It is very immersive experience."
There is a real edge to Black Futures' live shows.
In comparison, are many other bands safe?
"No comment," laughed Space.
"You need a healthy amount of danger.
"I think when you go to a show, you should be equally excited as afraid."
And that album title – Never Not Nothing?
Space said: "It means absolutely nothing, but absolutely everything at the same time. It's all encompassing, infinite nothingness."
Space added: "Black Futures started out as being cathartic for us by creating a safe place for ourselves to exist away from the things we feel at odds against… such as society.
"It began as a nihilistic space where we could get rid of some of those feelings.
"Now it is a place we can invite other people in to feel alright being oddballs and not really care about what the rest of the world seems to deem important.
"It is also a place where people can deal with despair.
"And," laughed Space, "there are bucket loads of despair at the moment. We are drowning in it."
The shambles of Brexit, global warming, threat of war… in reaction, Black Futures have chosen to look outwards towards the endless possibilities offered by space.
It is a philosophy similar to the "cosmic" free jazz of Sun Ra and his Arkestra, as well as the new mythology for the space age of William S Burroughs' Nova Trilogy of The Soft Machine, The Ticket That Exploded and Nova Express.
Essentially science fiction, but in terms of what is actually here now.
Space said: "We class ourselves as positive nihilists which is why we have a lot of space race aesthetics in our music .
"We like to look out at the vast, endless desert of the cosmos and then back in to ourselves as if we were peering in as voyeurs into humanity.
"It helps us put it into perspective as to just how fragile, fleeting and little we all are. That helps us stay a little bit positive.
"That we are just humans and that at some point there may be a rebellion towards a more inclusive and empathic society where we might evolve to be the stewards of nature and existence.
"And less hell-bent on greed and destroying everything. We can hope."
Hope, there is always hope.
If there is to be social change, will it be instigated by art and music?
"It might be a revolution we don't recognise," said Space.
"It might already be happening, I don't know. We shouldn't ever underestimate the culture of music and the influence it has on collective thinking.
"For me, great music creates a culture, community and a dialogue. It is the starting point of change.
"For a long time people shied away from protest music or dealing with issues within their music.
"However, if you are going to make honest art, at the moment it is very hard to shy away from those things."
Also performing on the night at the Lemon Tree is Brighton post-rock band Black Peaks.
For tickets visit blackfutures.co.uk