Drive in style round Aberdeen with John Clark Motor Group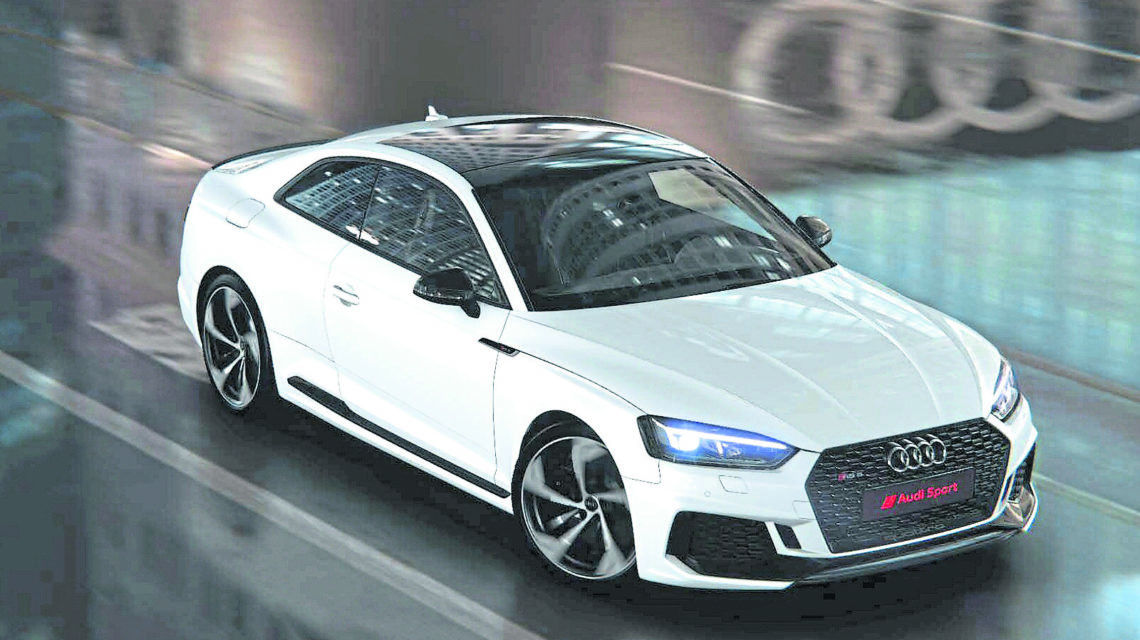 Are you getting that new car itch? In the market for a new motor and fancy a sporty little number?
With Audi, Jaguar, Land Rover, BMW and Volkswagen models, to name but a few, stocked at John Clark Motor Group, there's sure to be a new 'baby' with your name on it.
With dealerships across the north-east, John Clark offers a first-class service which will get you in the driving seat of your shiny new car… fast.
Is a BMW tickling your fancy? Or maybe you'd quite like to upgrade your Audi. Perhaps you want to splash the cash on a stylish GT-R.
We put three fast, "frantic" and practical cars – all available from John Clark – to the test to help you decide.
Nissan GT-R
The 'modern' Nissan GT-R legend began with 1989's multi-race-winning R32, was bolstered by the Nurburgring-crushing R33 in 1995 and went stratospheric with the 1999 R34, star of the Gran Turismo PlayStation game. Even so, few were prepared for the relentless annihilation of all rivals by the 2007-era GT-R. Here was a car for sale for less than £60,000 but which could make a £100,000 Porsche 911 Turbo appear out of sorts. Still the same somewhat brutal styling and the same rumble of the 3.8-litre V6.
Driving experience
The latest car's 3.8-litre 24-valve twin-turbocharged V6 engine these days offers 570PS and has been usefully improved with new turbochargers for better low-end response. Gear shifts are 0.15 seconds improved when in R-Mode. The electronically controlled suspension has been tuned to provide better cornering stability and a smoother ride. The steering is more linear and precise. A new brake booster increases the initial braking response, resulting in enhanced stopping power and feel. The exhaust manifolds, inspired by racing technology, have optimised turbo flange attachment points. Providing the grip are sticky 20-inch tyres, wrapped around smart "20-spoke" machine-finished forged aluminium wheels.
10-second review
Although some eyes may be drawn to the Nissan GT-R's price creeping up, if anything the value proposition is now stronger than ever. With yet more dynamic ability, this improved, re-styled GT-R is fully prepared to face down the next generation of rivals who are only now responding to the shock of its original launch back in 2007.
Cost: £78,020
---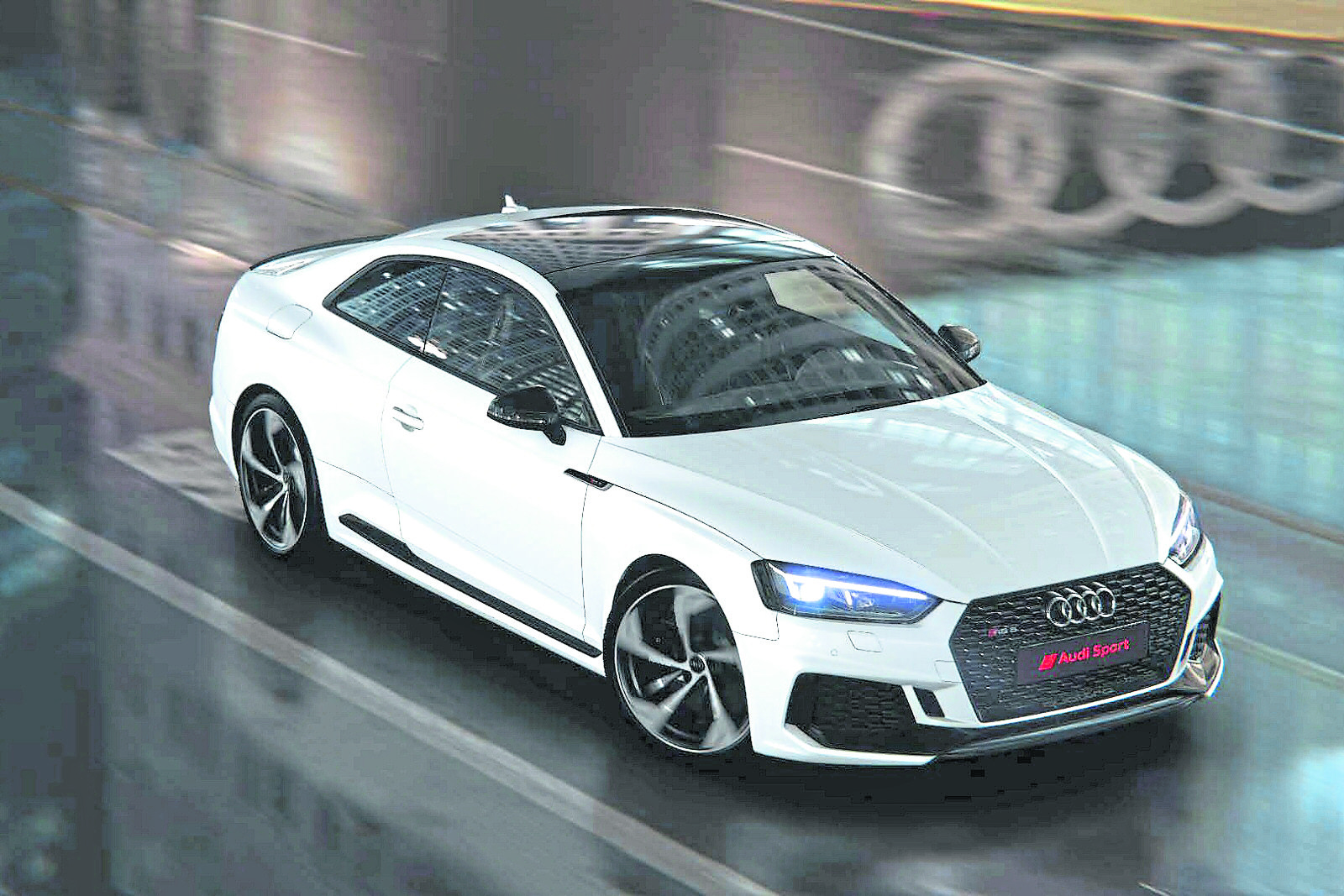 Audi RS 5 Sportback
If you know your fast Audis, you're probably familiar with the RS 5 model – as a coupe. Here, though, the Ingolstadt brand's 'Audi Sport' division has taken that model's potent twin turbo V6 and installed it into the company's Sportback five-door coupe body shape for a bit of added practicality.
Driving experience
Not a lot prepares you for just how quick this car is. Rest to 62mph is just 3.9s. The maximum speed is capped at 155mph, though you can pay Ingolstadt an obscene amount of money to get the restrictor lifted to 174mph. The revs rise from the 450PS 2.9-litre V6 isn't a match for Audi's old 4.2-litre V8. It snarls purposefully on up-shifts and lets out little pops and bangs as you snick the steering wheel paddle shifters down the ratios of the 8-speed Tiptronic gearbox. It tackles turns effectively. Part of that is down to the re-developed quattro system that directs 60% of torque to the back wheels but, if conditions demand, can send up to 85% to the back or, up to 70% to the front.
10-second review
Fast, frantic but perfectly practical, it aims to be the market's definitive mid-sized, high-performance, five-door hatch. It gets a sophisticated quattro 4WD system and can hit 174mph on the Nurburgring but is just as happy collecting your dry cleaning. The spec of this revised version looks impressive. You only truly get a sense of just how fast it is by following behind in something else.
Cost: £69,000
---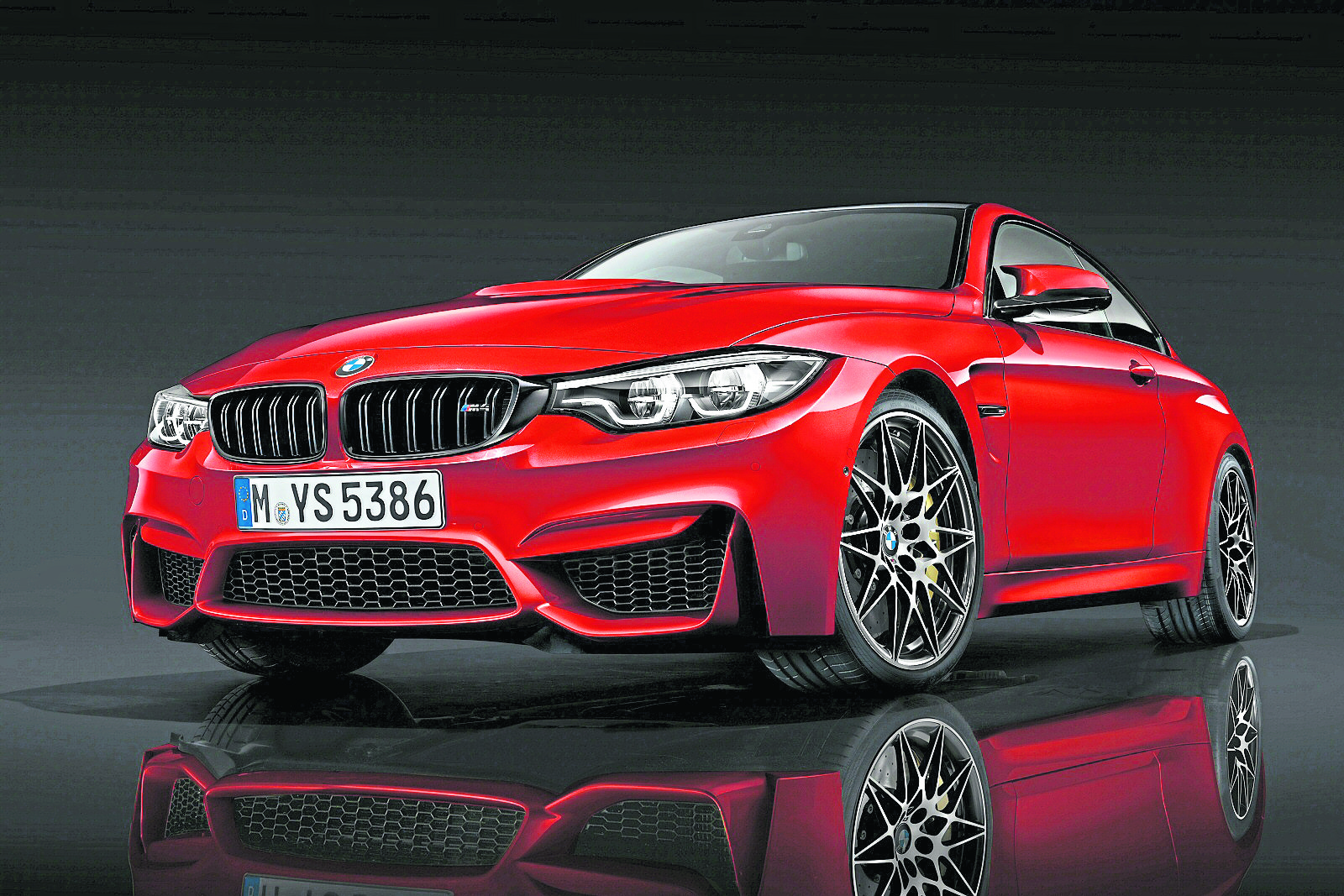 BMW M4
Thus equipped, this car offered less weight, more power and better efficiency than the screaming V8 fitted to its direct M3 Coupe predecessor. More recently, an optional 'Competition Package' has been made available to slightly increase power and improve drive dynamics too. Like it or not, though, efficiency is the new measure by which manufacturers compare each other, but BMW points out more than a few reasons why the M4 still has a certain X-factor.
Driving experience
As before, M4 buyers have two options: either go for the standard 431bhp model or choose this car with the 'Competition Package' option, which increases power to 450bhp.
There's a choice of a manual gearshift (thank goodness) or a dual-clutch paddleshift auto transmission; with the latter installed, the sprint to 62mph takes just 4.1 seconds – or 4.0 seconds with the 'Competition Package' model. The engine is helped by a launch control mode and there's even a 'Smoky Burnout' setting you can switch to. The steering is an electromechanical set-up featuring three modes: Comfort, Sport and Sport+.
10-second review
The BMW M4 promises to be everything you might hope for. Fast, smart, good looking, reasonably cost-effective and well-equipped. With a manual gearbox if you want it, too. An extra 'Competition Package' further enhances driving dynamics. Can a turbocharged six-cylinder engine ever offer the charisma that a screaming V8 has? Probably not but that seems to be the only sacrifice you'll need to make.
Cost: £57,065
---
Click here to be in with the chance of winning a BMW M4 for a weekend.