SPONSORED: Aberdeen-based Sovereign's approach to looking your best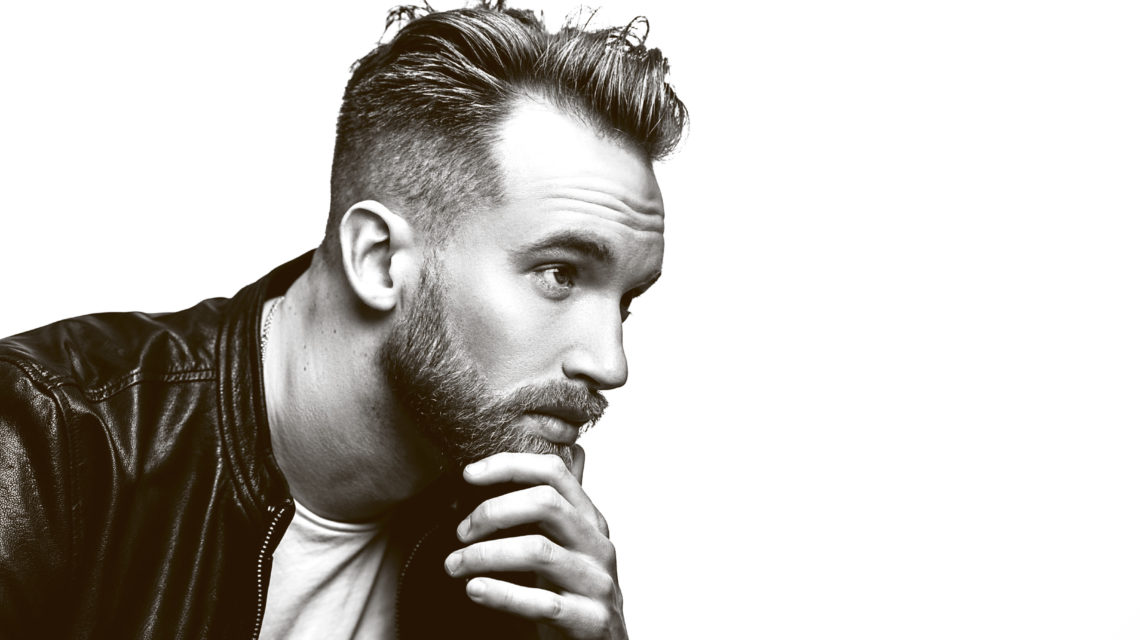 Aberdeen's Kyle Ross has most definitely made his mark in the barber industry – creating a name for himself and his business Sovereign, too.
An award-winning barber, the managing director is extremely humble about his success.
Kyle, who has worked in the industry for 11 years, has dedicated the past three years of his career to solely specialising in men's hair.
With a real focus on growing his team and developing Sovereign on Aberdeen's Union Street, Kyle has now incorporated new "male image" treatments into the business' offering.
Clients can now indulge in a facial or massage at Sovereign, or book in for waxing treatments.
The barbershop is one of the first in the city to offer clients a one-stop-shop for hair and male grooming services in a relaxed surrounding.
Creating its first "men's image room", the salon now employs two therapists to work alongside nine other skilled employees – with every team member working towards the same goal, to leave clients looking and feeling their best.
But how did Kyle, who is also a Hanz De Fuko brand ambassador, get where he is today? And what lies ahead for his innovative salon that's bringing something completely new to the Granite City?
---
You've taken the lead and created a unique barbershop by offering male image treatments. Why was that important?
---
We've seen behaviour changes in men and they are a lot more interested in these services than they used to be. They want to spend more time on themselves and have their look tailored so it suits them and is to their taste.
The beauty, or image side of the business as we call it – not everyone is 100% comfortable with it. But you can see they want to test it, they want to try it out. The desire is there, but I think the way we're presenting these services – in a more masculine environment – is definitely helping a lot of our clients and they're now booking in for repeat treatments. They're trying things they want to and once they do and see the benefits of it, they end up really enjoying it.
We've had a lot of interest in it and bookings.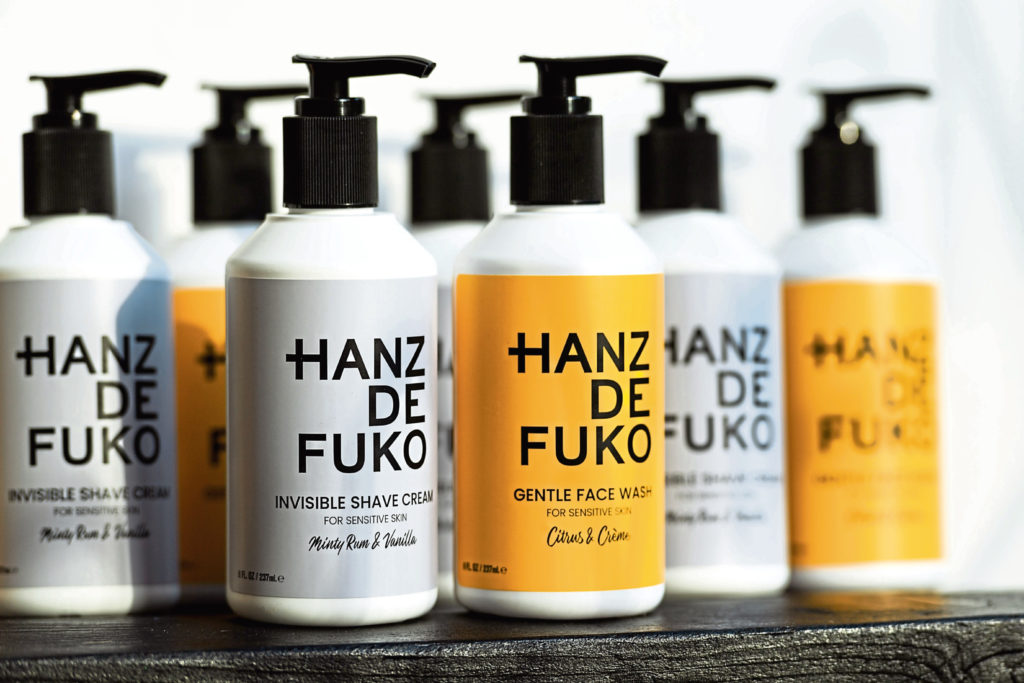 ---
But Sovereign is one of the first to offer this. How confident were you about branching out?
---
In Aberdeen you really need to put new ideas in front of people. We like to stick to our ways and no one likes to lead, but when we broached the conversation with people a lot of individuals were interested in it. We did some market research, and so many people were keen.
---
Do you believe more men will express an interest in these types of image treatments given some time?
---
I think guys in particular have to make the most of what they have as they don't really hide behind make up. Although a lot more guys are now looking into make up and skincare more and more. I think that will become more in-line with both men and women after time. It's all about keeping yourself well-groomed, dressing to feel confident and keeping yourself in shape and looking after your skin. They are all ways for guys to make the most of their appearance.
---
And what would you say to a guy sitting on the fence, who is thinking about trying one of these treatments out?
---
I would say just come in and speak to us. Tell us what you want or why you're thinking about doing it and we can go through everything with you, like the benefits. It's important to be aware that it is a perfectly acceptable thing for guys to get these treatments and look after all aspects of themselves.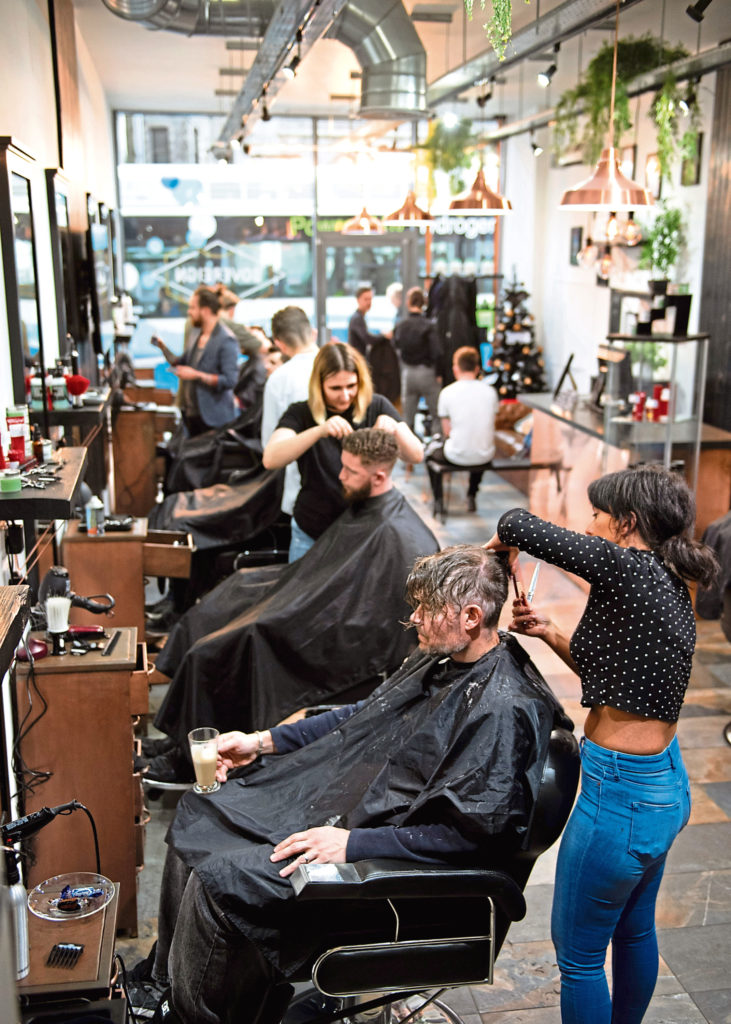 ---
As part of the new image offering, Sovereign also offers performance massages. Tell us why you included those services.
---
We offer services that blend well together and, again, it's all about looking after yourself. That's looking after your body too. A lot of our male clients are interested in sports and to have everything under one roof, just makes life that little bit easier.
---
Sovereign has a new online store too – did you feel their was a huge demand for that?
---
It was about convenience for people more than anything. We're trying to take in different products and brands that are unique. We tend to test them and people then trust the brands because we've selected them. The brands we're using you can generally only get in Selfridges or Harrods.
We've got three core ones just now. Hanz de Fuko is our main hair brand we use and I'm an ambassador for them and chose them because I really liked the range. Recipe for Men is predominantly skincare and Doers of London is pretty new to the business. As the online shop grows we'll have even more products we can showcase. We're even looking into fragrance, too, which will be pretty cool.
---
Let's talk a little about you, Kyle. Your CV is impressive. What drove you to start your own business? I started as a hairdresser doing both men's and women's hair, then decided to solely focus on men's hair three years ago. I always preferred doing it. I found it more relatable and I saw the way that men's grooming was going in relation to the lines between the way women were looking for the best service.
---
I've got ideas and visions of how I want to do things and how I would like things to be done. Having my own place gave me an opportunity to implement them and create what I had in my head freely.
---
You won Best Barber UK in 2017 at the International Barber Awards, which were held in Germany. And you've worked at London Fashion Week – those are pretty impressive achievements.
---
I think it's having the salon and how well it's done that actually means more to me. The awards I've won have been great, but it wasn't for personal gain; it was all about building the salon's reputation and building its name. I don't really like the limelight when it comes to things like that and I'm very picky with what the business gets involved in as we have a really strong brand. I've chosen to do everything I have done for the benefit of the business, and I guess as a result there's that recognition element to it.
---
And you're looking at Edinburgh for a second branch, aren't you? What's on the horizon specifically in Aberdeen?
---
We want the second branch to be convenient for our clients so we'll base our venue around the commercial and financial district. We open early and are open late, plus a lot of our clients like coming in during their lunch break. So having somewhere that's ideally located near their work is quite important to them. We're looking for a similar location to what we have here in the north-east.
For Aberdeen, I want to build the brand and team. I want to train them so they can be the ones to go to the competitions and represent Sovereign. My focus is very much on building up a brand. That's where I get my drive.
We're a hybrid of a hairdresser and a barber – we sort of blend the two together.
---
Top 5 products
A good product goes a long way and Sovereign now sells a range of world-class male grooming products via its online store.
Here, Kyle selects his five favourites:
1. Hanz de Fuko Gentle Face Wash – £22
2. Hanz de Fuko Invisible Shave Cream – £22
3. Doers of London Daily Moisturiser – £20
4. Hanz de Fuko Claymation – £18
5. Hanz de Fuko Style Lock – £24
---
For more information visit sovereign-grooming.com and for free delivery on all products purchased online use the code: MRSOCIETY