Olympian Ben Kilner ventures from sport to Aberdeen business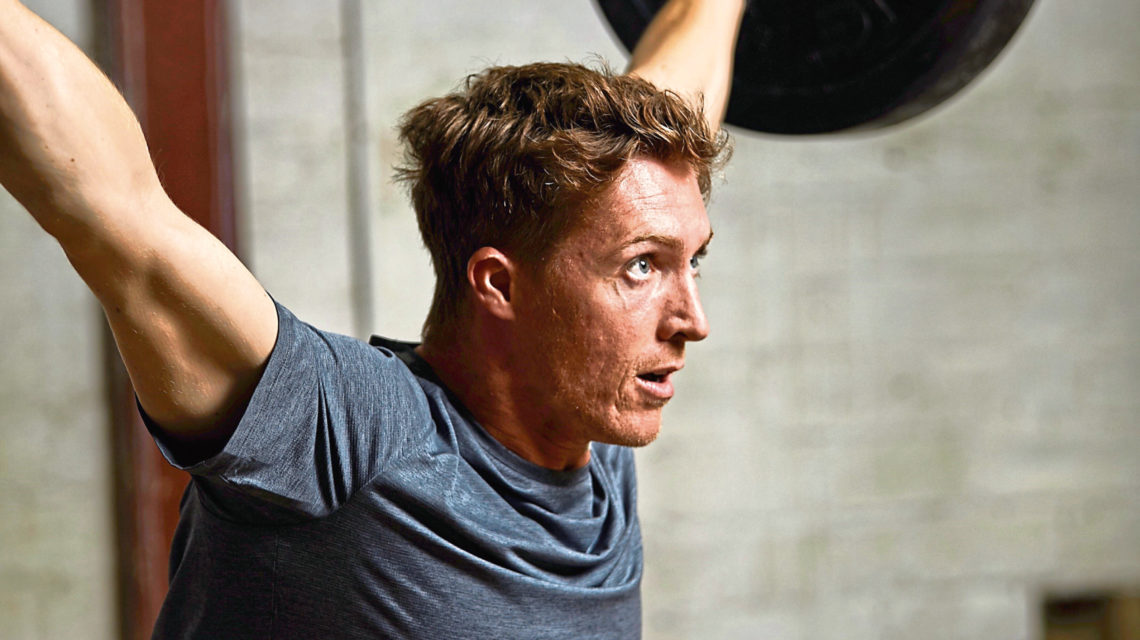 Two-time Winter Olympian Ben Kilner is planning to "fill the gap" in a north-east community by opening another branch of his successful gym – The Unit.
Ben, 31, opened his passion project in Banchory's Tillybrake Industrial Estate in 2016, with the business later moving to premises 10 times the size on Inchmarlo Road.
So successful was The Unit – the first privately-owned fitness facility in the Aberdeenshire town – the Great Britain half-pipe competitor retired from snowboarding to put all of his focus on the gym.
And it's growing stronger by the day, with constant improvements to the 450sqm gym floor to ensure equipment is "the best on the market".
"We've just undergone an air-conditioning and lighting refurbishment. We've gone month by month, we reinvest," said Ben.
"We've had to do it in parts.
"The members like seeing we're constantly investing with every month that goes by.
"We fluctuate between 480 and 540 members, which is the maximum we've had, depending on the season.
"I find if I have an exercise (in my own programme) on a piece of equipment which is not in the gym, I'll go out and source it.
"Assault bikes, SkiErgs, rowers, sleds and battle ropes.
"All of our equipment is either Hammer Strength, Rogue, Life Fitness or Origin. We make sure we've got the best of everything on the market."
Such is the quality of strength equipment on offer, The Unit was used by strongmen Brian Shaw, Eddie Hall, Robert Oberst and Nick Best while they were filming their Strongest Man In History television programme in locations around the north-east.
Brian is a multiple winner of World's Strongest Man, while Eddie – known as "The Beast" – has also won the competition, as well as being the only man on the planet to have deadlifted half a tonne. They need heavy-duty, high-quality iron.
Ben said: "It was brilliant having them in and a complete surprise. Their agent had phoned ahead and I gave the guys a heads up there were probably some big guys coming, but I didn't get any names.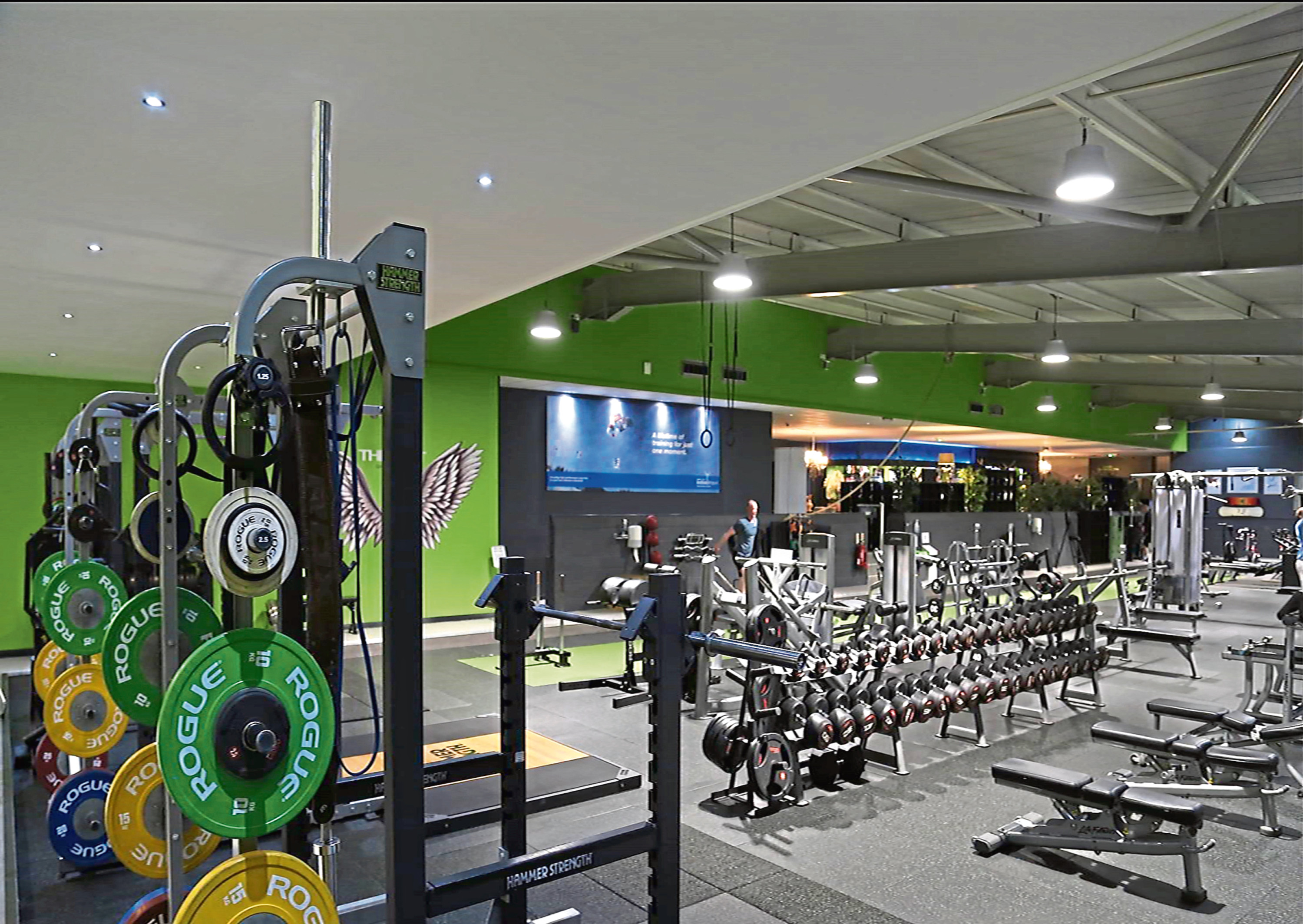 "But when they showed up the first guy through the door was Brian Shaw, then Eddie Hall, Robert Oberst and Nick Best followed behind.
"My dad's a massive follower of Strongman. He watches it every New Year and these guys are huge idols for him.
"I was just shocked at the size of them.
"The heaviest dumbbell we've got is 75kg. I thought, we've got weights in the studio as extra and I said to the guys to take all of them through in case they wanted to lift some heavy, heavy numbers.
"They were doing a tapered training programme, but still lifting 200kg plus in bench, deadlift and squat. They were really nice, lovely guys and grateful we'd given them a place to train."
The aim of The Unit in the beginning was twofold.
First, as an elite athlete, Ben was "fed up" of driving in and out of Aberdeen for strength and conditioning sessions which left him "shattered" and saw his body seize up by the time he arrived back home.
Secondly, he felt he could help the north-east people.
"We've really tried hard to educate people to the benefits of fitness, weightlifting, being healthy generally and the advantages it can bring," Ben explained.
"We make sure anyone who comes on board, we let them know 'focus on your clients, but the members are the main hub of the gym, we want to look after them the best we can'.
"A lot of gyms just let members crack on with their own efforts, but we go out of our way to ask them if they want any guidance with their programme.
"You find 75% are grateful for the help."
With their Supercar Sundays – an initiative which combines a high-powered car show, barbecue and fitness classes to benefit local dementia cause Forget Me Not Club – The Unit's community-spiritedness is plain to see.
With regards to a possible second branch of the facility, he said: "I've always said we'll be opening elsewhere, where that'll be is up in the air a little bit.
"But it'll be somewhere to fill in the gap or help another community to get active.
"I'll stay within Aberdeenshire."
However, at the moment with a new house to do up and a wedding to his fiancee next summer, any expansion may take a back seat for a while.
Something which Ben isn't too busy for is competition. Like any person who has reached elite sport, he is by default a competitive person.
When The Unit opened in its original location, Ben – who had been at the Vancouver Games in 2010 and Sochi in 2014 – suffered the "reality check" his business and sporting commitments were too much.
He said: "The first gym became a reality check. I couldn't run a business and compete full-time.
"It dawned on me that staffing was a big priority to cover your business while you're absent.
"I became very aware my decision had to be final whether I was going to the next Olympics and whether I could get everything done in terms of training and performance."
Ben originally studied personal training when a broken pelvis provided a stark reminder of the fragility of a career in elite sport.
"I broke my pelvis in training in Colorado, overshooting a jump, shattering my pelvic socket and putting me out for six months – which gave me a bit of a reality check about my future," he said.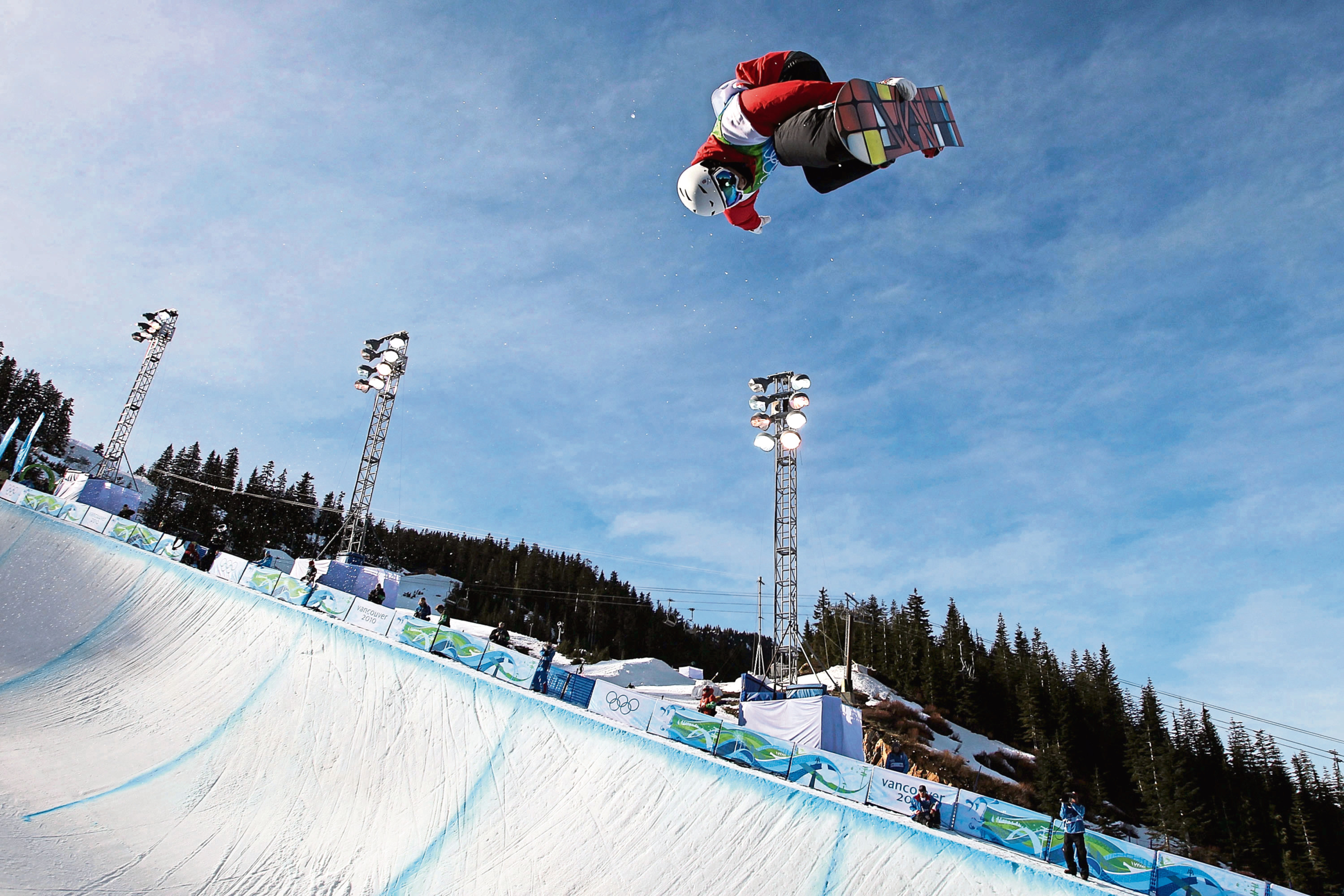 "It's probably been the most painful issue I've had. I've broken a fair few bones, but that was number one.
"It basically ruptured my hamstring at the same time and felt like I'd broken my back."
For a time it was unclear whether Ben – who was also a World Cup halfpipe bronze medallist in Calgary in 2010 – would indeed attempt to reach the 2018 Winter Olympics – his third Games.
However, he had made a vow to himself, once he recovered fully from his injuries, proving himself with a victory, he would give up snowboarding to focus on The Unit full-time.
The win came at the British freestyle skiing and snowboarding championships in Laax, Switzerland, in April 2017.
He explained: "I'd had a long career in snowboarding. I'd made a pact with myself I'd make a full recovery from breaking my pelvis and if I won any event I would retire.
"The first event I did I won it.
"Before I'd told Anna Thompson (the BBC reporter) I was going to do that (retire) and she came up and asked if it was okay to publish the announcement. I basically said I was happy to finish on a high and had a good business back home."
For fun and using the equipment at The Unit, Kilner has turned his personal physical efforts towards CrossFit – the sport of fitness which combines Olympic lifting, gymnastics and several other elements – although The Unit won't become an official CrossFit box.
Kilner also isn't expecting to go all the way to the CrossFit Games and challenge the sport's poster boy and "World's Fittest Man" Mat Fraser.
He said: "I'm targeting CrossFit at the moment – it's the most interesting form of training I've done.
"I was stuck in a rut for strength and conditioning, building my body up for snowboarding.
"Now the door's wide open for me it's 'where can I push my body now?'.
"We wouldn't get to the stage we'd affiliate with CrossFit, but the events that are going on are a target of mine.
"I like to push my body and do miss the competitive side of things. I'm not going for the Games or anything like that, but if I can compete at a moderate level I'll be happy with that."
For more information on the gym visit theunit.fitness