Record-breaker Ross Edgley to talk fitness and swimming round the UK at Aberdeen show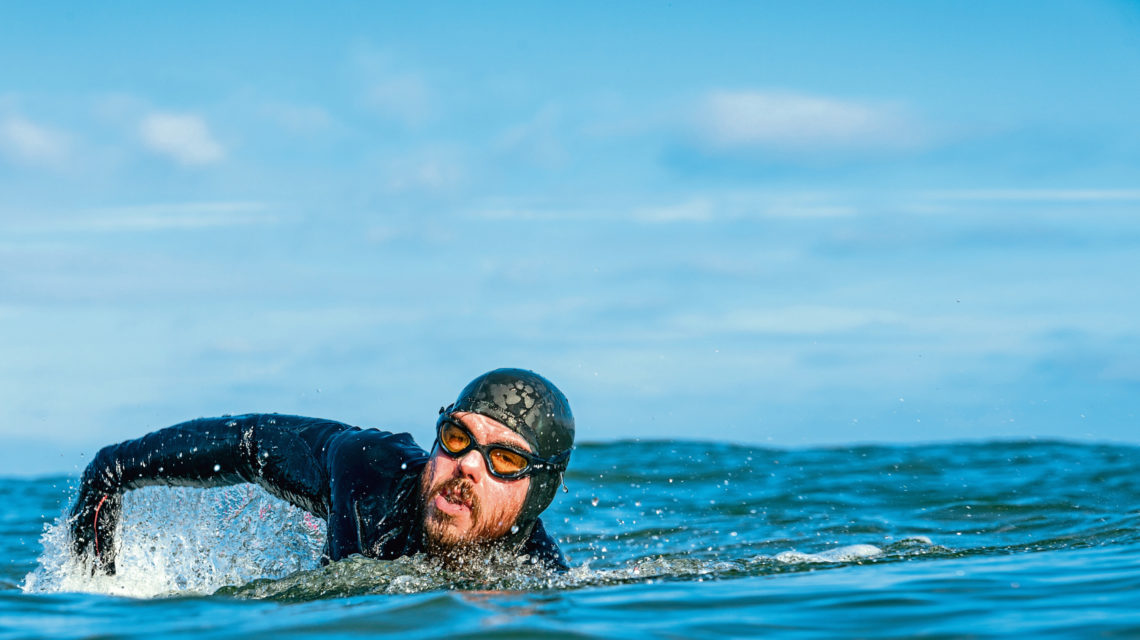 He swam 1,791 miles around Britain, not touching dry land for 157 days – and now Ross Edgley is coming to Aberdeen to help you redefine your own limits.
The 33-year-old, who is bringing the World's Fittest Live Show to the Lemon Tree in June, has made a career out of breaking physical barriers.
He's climbed a rope the height of Mount Everest, ran a marathon pulling a Mini and finished a tree-athlon – a triathlon, but with a 100lb piece of wood strapped to his back.
However, Edgley's record-breaking Great British Swim is his most brutal, well-documented achievement yet.
In June 2018, Edgley set off on his biggest challenge. Starting in Margate, Kent, Edgley became the first person to swim around mainland Britain.
Now, one year later, on June 2 – on the last date of his tour – Edgley will share his experiences, what he learned and how you can apply it to your own fitness goals.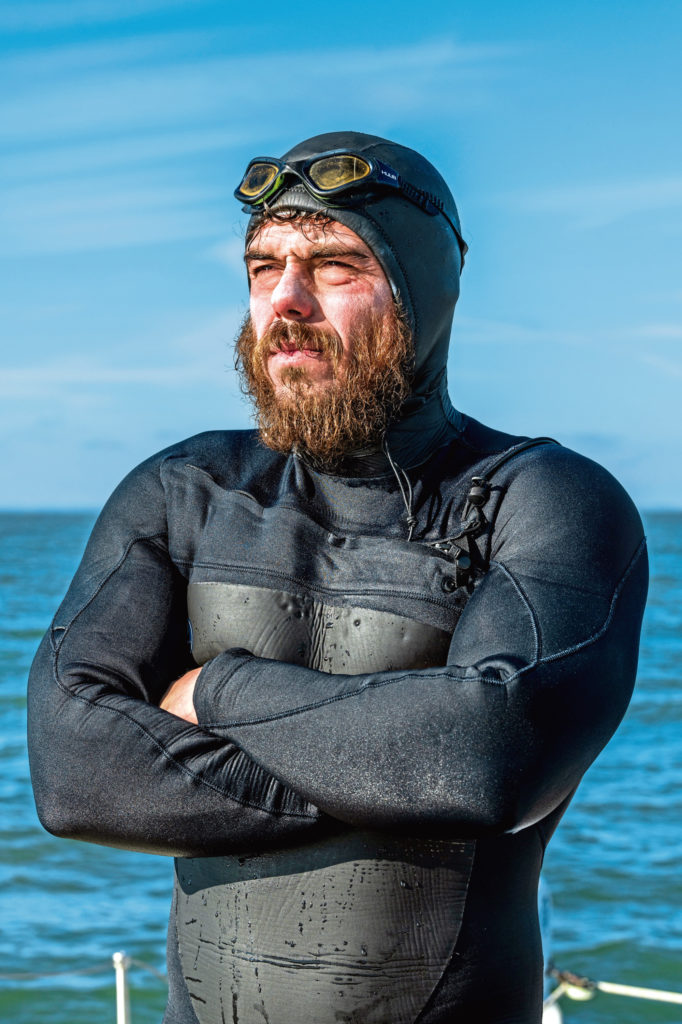 "One of the things I was so keen to specify at the start is, although the tour is based on the Great British Swim and we'll take people around the coast with unseen footage and training principles, the main thing is I'm using that as a case study to deconstruct the scientific principles which made it possible," the sports science graduate said.
"It's all just to show people there's nothing special about me or the Great British Swim, it's just the systematic application of certain scientific principles.
"We did a few trial shows in Bristol and London – people were taking notes and pictures, just for their own research.
"We reverse engineer the principles of the Great British Swim, so people can apply it to their own training.
"We go through the physical side, the mental side and the nutrition as well."
Edgley is quick to explain the show will not be all about him and will include a Q&A, as well as "live sports science experiments up on stage".
He admits the show and companion The World's Fittest Book are full of extreme examples, but insists the underlying message is people are capable of "more than they're led to believe", because they only ever have methods – for losing weight, getting fit or otherwise – dictated to them.
The Englishman wants you to learn principles, quoting Ralph Waldo Emerson (an American poet) – "if you teach a man principles he can create his own methods" and to be self-empowered.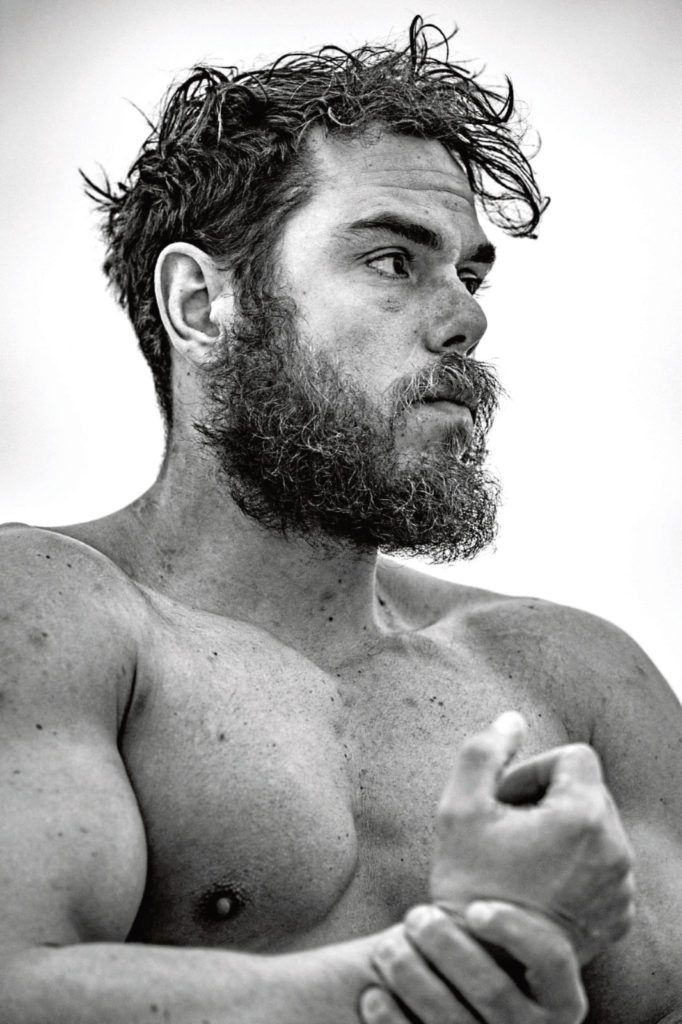 He explained: "You are your best expert, personal trainer, nutritionist.
"No one understands your body like you do. Too often we try to apply a simple mechanical solution to a complex biological reality.
"That reality was amplified swimming round Britain.
"When you go home from work on a Friday after a busy week, you're starting to feel a bit ill, but your training plan says you've got to run 10 miles, it's that idea of thinking 'well is that the best thing to do?'
"It's about self-empowering everybody who comes to the show."
Edgley added: "There was something I learned in every stage of the swim, from coping with adversity, non-conventional nutrition principles, fitness outside of convention.
"With sports science, a lot of the tests are done in a laboratory where the variables are well controlled, but what do you do when giant jellyfish are thrown at your face, the water is freezing and you've had to scrape a layer of ice off of your wetsuit before you get in?
"During the swim I had to very quickly learn I needed a diet that was calorie-dense – I was eating between 10,000 to 15,000 calories a day.
"It had to be nutrient-dense. I swam for 157 days, through shipping lanes and all sorts, so had to care for my immune system.
"It had to be palatable. By Scotland I had salt tongue and it was falling apart, so things like granola were off the menu, because it felt like I was eating sandpaper.
"That's why I ate so many bananas– 610 in total. Even looking at digestibility, because sea-sickness was a real threat.
"Those four principles governed the Great British Swim diet."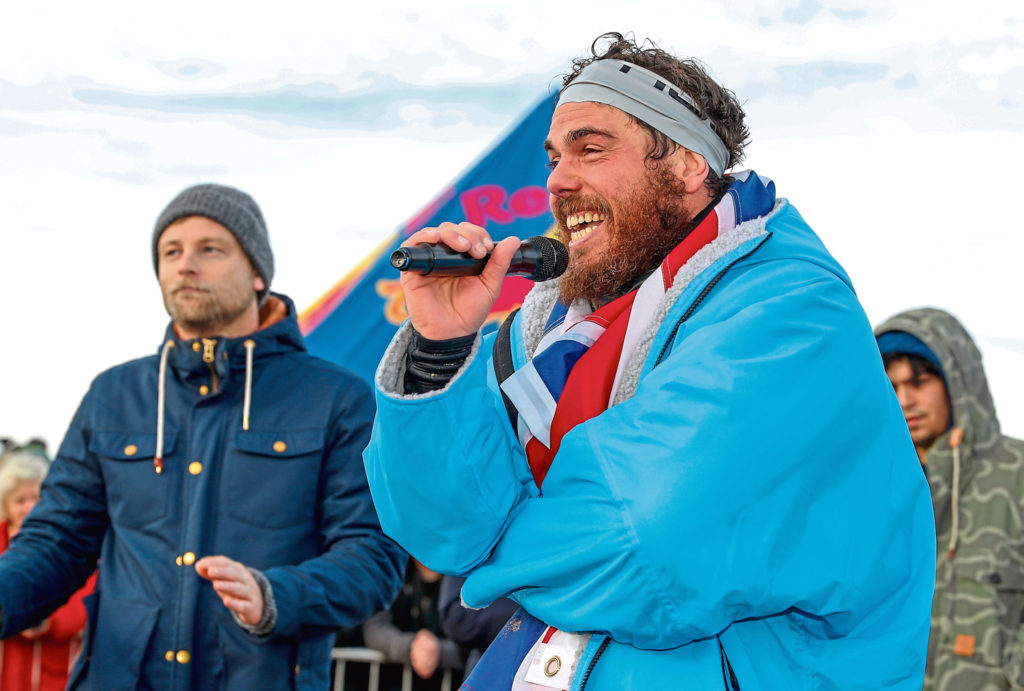 Edgley, who had to do four months of rehabilitation to get back his "land legs" after the swim, revealed he has an emotional connection with Aberdeen, having spent a night in the city's harbour.
"To finish the tour there feels quite right," he said.
"We stopped in Aberdeen Harbour.
"We came through the Moray Firth, past Fraserburgh, Peterhead, Aberdeen, then on to Stonehaven.
"We got hit by some pretty bad weather.
"You aren't really allowed catamarans or strange swimmers swimming into the harbour. It's huge and industrial, with these incredible ships, but we rang the coastguard and said: 'we're kind of stuck a little bit here'.
"And they said: 'We've been following the swim – come in.'
"They made a little bit of space for us and we stayed there for a night to hide from the storm.
"I'll forever be so grateful.
"The west coast is stunning, but you don't see anyone.
"By the time I got to the east coast, the hospitality I got was just amazing."
Edgley also shared another anecdote about his time off the coast of the north-east.
He said: "By the time I got to Stonehaven it was battered Mars bars and it was around Aberdeen I discovered what a rowie was.
"A guy on a jet-ski was watching the tracker and came all the way from his house with a binbag full of rowies.
"He was like: 'There you go, that'll get you back to Margate'.
"It's a funny story, but makes an important point – it's anti-diet.
"It's against the grain people preach, but it's the diet which got me through.
"If I ate a 'healthy' diet, you could never make it up to 10,000 calories.
"With fruits and vegetables, it's far too much fibre, it's too voluminous."
Edgley preaches "general physical preparedness" and this is what he is doing while he tours and dreams up his next athletic adventure.
For him, it means fell running or swimming in cold lakes.
However, he is not out to convince the Lemon Tree audience to follow suit, just to empower themselves to make their own way towards finishing that half-marathon or lifting that weight.
"I don't think swimming around Britain is a mass participation sport.
"But if it shifts people's barometer of what they think is possible by one degree, then the tour is a success."
Ross Edgley will bring The World's Fittest Show to Aberdeen's The Lemon Tree on Sunday, June 2. To buy tickets, click here.