Life After Football – former Don Heikkinen's ride on the red seesaw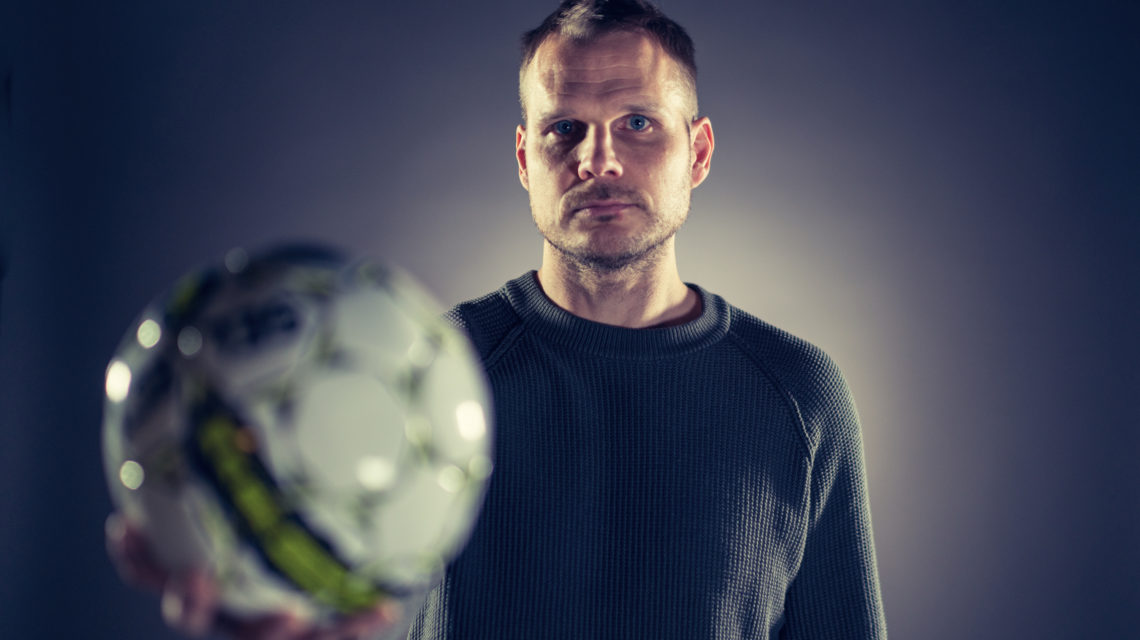 Dons fans might occasionally find themselves wondering whatever happened to Markus Heikkinen.
Funnily enough, Heikkinen is wondering what's happening in Aberdeen these days.
His three sons have made him think it might be time to revisit the Granite City – where the midfielder spent two seasons in the early 2000s.
"It's in my plans to come and show my family. They have a real interest to see where I was living and where I was playing. I don't know when, because now the timetables are so hectic," said Heikkinen.
The Finn, now 40, was certainly a cult figure among the Red Army, plying his trade in times of struggle under Steve Paterson, before a positive campaign under Jimmy Calderwood.
Speaking from Oulu in Finland, his northerly hometown, the 60-plus-capped, recently retired player said his memories of signing for the Dons are as crisp as new-fallen snow.
He said: "I was playing at that time for Portsmouth and my contract was running out and then my agent asked if I'd have an interest in playing in Scotland for Aberdeen.
"At first I said no, because I wanted to stay in the English First Division. I had a couple of offers, but nothing I had a real interest in.
"I waited a little longer and nothing from England appeared by July. My agent asked me again if I'd have an interest in going to Aberdeen. I had an offer as well from Denmark, so two options.
"But I went to the training camp they (the Dons) had in Bradford, played a couple of games and they said they wanted to sign me and I had a good feeling about it. That was it."
Heikkinen remembers his first term at Pittodrie as mostly "horrific", joining up the week of the first game – a 2-0 loss at Tynecastle.
Under "Pele" Paterson, the Reds finished second bottom of the Scottish Premier League and the gaffer was axed. Speculation was also rife on the Finn's future during the middle summer.
Most of Heikkinen's fondness for Aberdeen is off the back of a 2004/05 campaign with Calderwood in charge where the Dons were three goals from third place and European football, going to the wire with Hibs.
"Of course, we had a very rough season (the first year) and it was because of many different reasons," Heikkinen said, reflecting on his two bosses.
"The manager was under a lot of stress, of course, but I think he had a trust in me. That was the main thing for me. I tried to do my best for him.
"Then, under Calderwood, we managed to get some good results and played some really nice football, then you start to think he was a much better manager, but it's very difficult to say.
"As people, they were completely different. Jimmy was much closer to the players as far as I'm concerned."
Heikkinen's status among Reds fans as a stylish anchor to the midfield was forged in some big victories.
While Paterson was still in charge, there was a rare season-high 2-1 league win at Parkhead over Celtic. Australian David Zdrillic got the winner, but pundits were effusive in their praise for the Finn.
He laughs at the mention of the Zdrillic goal and can immediately rattle off the scoreline, despite admitting only "some" games from his time at Pittodrie have remained in his memory.
There were some not-so-funny moments of illness in Heikkinen's Dons career, which saw him miss spells of action.
"The last month of the first season I felt really bad," he said.
"I was coughing, but the doctor said it could be pretty normal and was nothing to be worried about.
"So I kept on playing, but the first day at home after the season I had a really high fever.
"I went to the hospital and they found out I had pneumonia."
Eager to start well under the newly-appointed Calderwood in summer 2004, the after-effects from the lung condition became even more complicated to manage.
Heikkinen revealed: "I came back for the pre-season and at the end of it I was really fit. I could run all day long.
"But one month later afterwards, I could feel I wasn't at the same level fitness-wise.
"I was wondering what was going on, but the doctors in Aberdeen couldn't find any reason.
"I knew the (Finnish) national team doctor, so I contacted him and asked what could be the reason.
"He got in touch with a sports medicine specialist in Helsinki and they said if I could go for a couple of days to take some tests.
"Two months after the problems appeared, I went to Finland, did all sorts of tests and they found out I had exercise-induced asthma. Sometimes you can develop that after pneumonia, so I had really bad luck in that sense.
"But the good thing was they found out, I got the medication and after a month I could feel a difference.
"The manager was really good. He was thinking I was going crazy at first, but I explained 'I'm not going crazy, I don't feel the way I should'. Then he was really patient and gave me time. I managed to get back to good fitness levels and had a pretty good season afterwards."
Despite hopes he would stay, Heikkinen was determined to quit Pittodrie after the first Calderwood campaign, regardless of the efforts of the Dons – and banner-making fans – to retain him.
His performances had drawn attention and Heikkinen admits there was an inevitability that his heart lay with trying to make a name for himself south of the border.
He explained: "When I went to Scotland, my plan was to go back to England.
"I was dreaming when I was a little boy to play in England, because when I was a kid in Finland the only football you got on TV was the English league. Every Saturday, usually one game."
There followed a two-year spell at Luton Town in the Championship, during which time Heikkinen established himself as a starter for Finland.
However, it was on the Continent with Rapid Vienna where he finally settled, making more than 170 appearances and starting a family with wife Leena.
"I had already been in Britain for four and a half years and couldn't find a big club who would fight for a place in the Premier League," Heikkinen said.
"I was thinking it was time for new challenges, then many things happened, but I ended up going to Austria. Six years there and I had some memorable times there, and games.
"It was a really nice time and all of our kids were also born in Vienna. It's a really special place for our family.
"I had a pretty long peak. I didn't have one top season or unbelievable season or some bad seasons. I had pretty good seasons from 2003 to 10 years onwards."
There was little chance Heikkinen could forget Aberdeen, though, meeting more fans than he "would've ever imagined, all around Europe" over the years.
Of these unexpected little reminders, he reflected: "It's a really small world".
Age began to limit his options when his time at Vienna came to an end.
Heikkinen, who has also played at centre-back in spells during his career, returned at 35 years old to his homeland and HJK Helsinki, for whom he had turned out for before arriving in Britain, via a short spell with Norway's Start.
After two years in Finland's capital, his final club was, fittingly, AC Oulu, where he continues to define his off-field career.
"I retired last autumn. I played my last game at the end of October," he explained. "AC Oulu are the main team in Oulu, they play in the second highest league.
"I'm a sports director, which is part-time. For the other half of the day, I'm coaching an under-17 team for a different organisation."
Heikkinen added: "I really like coaching. I finished my UEFA A licence course just a couple of months ago and I've been really enjoying working with the youth team.
"Where my future lies, coaching-wise, I don't really know.
"In a way, I don't want my family to have to go through the same again as during my playing career, where we are changing addresses all the time.
"On the other side, I would like to test my limits as a coach as well. I don't know whether we'll find a compromise or not."
Heikkinen says his three boys, Viljami, 10, Jesperi, eight, and Akseli, six – all taking their first steps in the game – have begun asking about his days as a professional, stoking his memories, although he has continued to keep up with the Reds' lows and highs over the years.
Only veteran defender Andy Considine – "a young boy then" – remains from the sides Heikkinen played in, but he's eager to take in the Granite City and Pittodrie once again, to see what's changed.
"Now I have kids, they've been asking about my career, so we're really looking for a time we can come back (to Aberdeen) and see how things are nowadays," he said.