Dram-matic change of pace for Aberdonian rugby star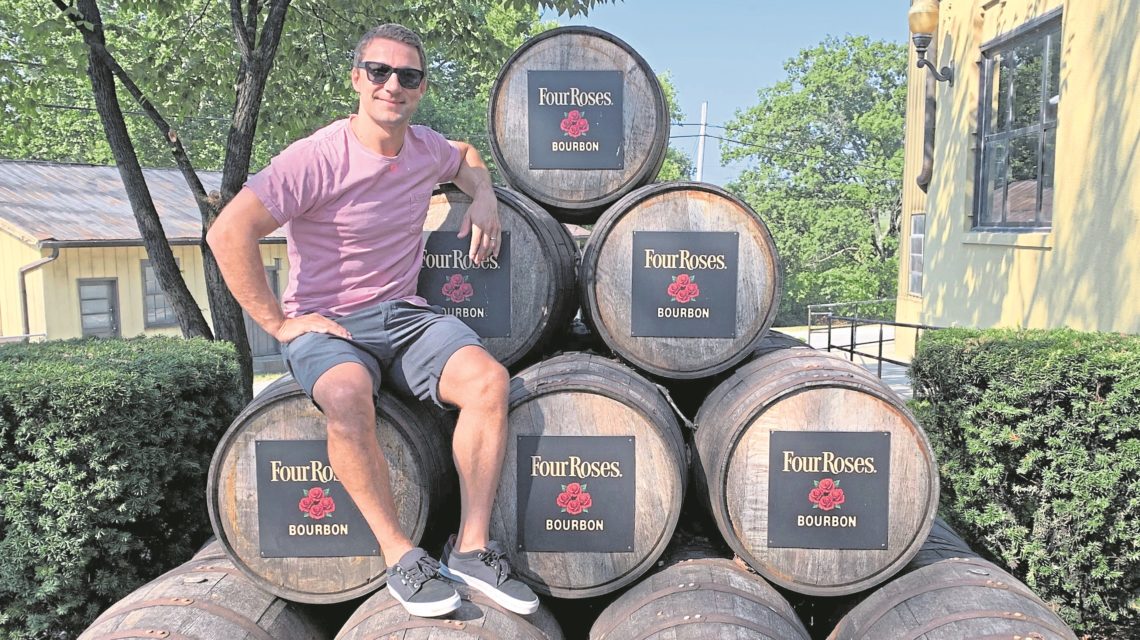 One of northern Scotland's most accomplished rugby exports, Chris Cusiter feels he has now adjusted to his post-professional athlete life selling whisky in California.
Speaking during his half-hour Los Angeles commute – not too bad by the sunny metropolis' standards – the 37-year-old former Scotland international scrum-half lifted the lid on his day-to-day life across the pond, three years after retirement.
Cusiter, based in the Woodland Hills area of LA, said: "My day job is running a retail business. I've got a bricks and mortar store, then lovescotch.com is one of the websites.
"We also work with other companies to fulfil orders for them and have done a few tastings and things as well.
"We're three years in now and still trying to figure out which direction to go in.
"We sell a lot of whisky basically.
"There's been a lot of bourbon over the last couple of years and we obviously do a lot of Scotch whisky as well."
Despite being born and raised around the golden spirit, Aberdonian Cusiter was only captivated by whisky towards the end of his playing career. And it was actually on a trip to California, visiting a friend in the off-season ahead of signing for Sale Sharks in England's Premiership, that he started to love the famous Scots' export.
"I really didn't know anything about to it be honest, but he explained the basics," Cusiter said.
"I loved the style of all the bottles, started learning all I could as soon as I was back and in any free time I had I would try to visit distilleries in Speyside and around Aberdeen."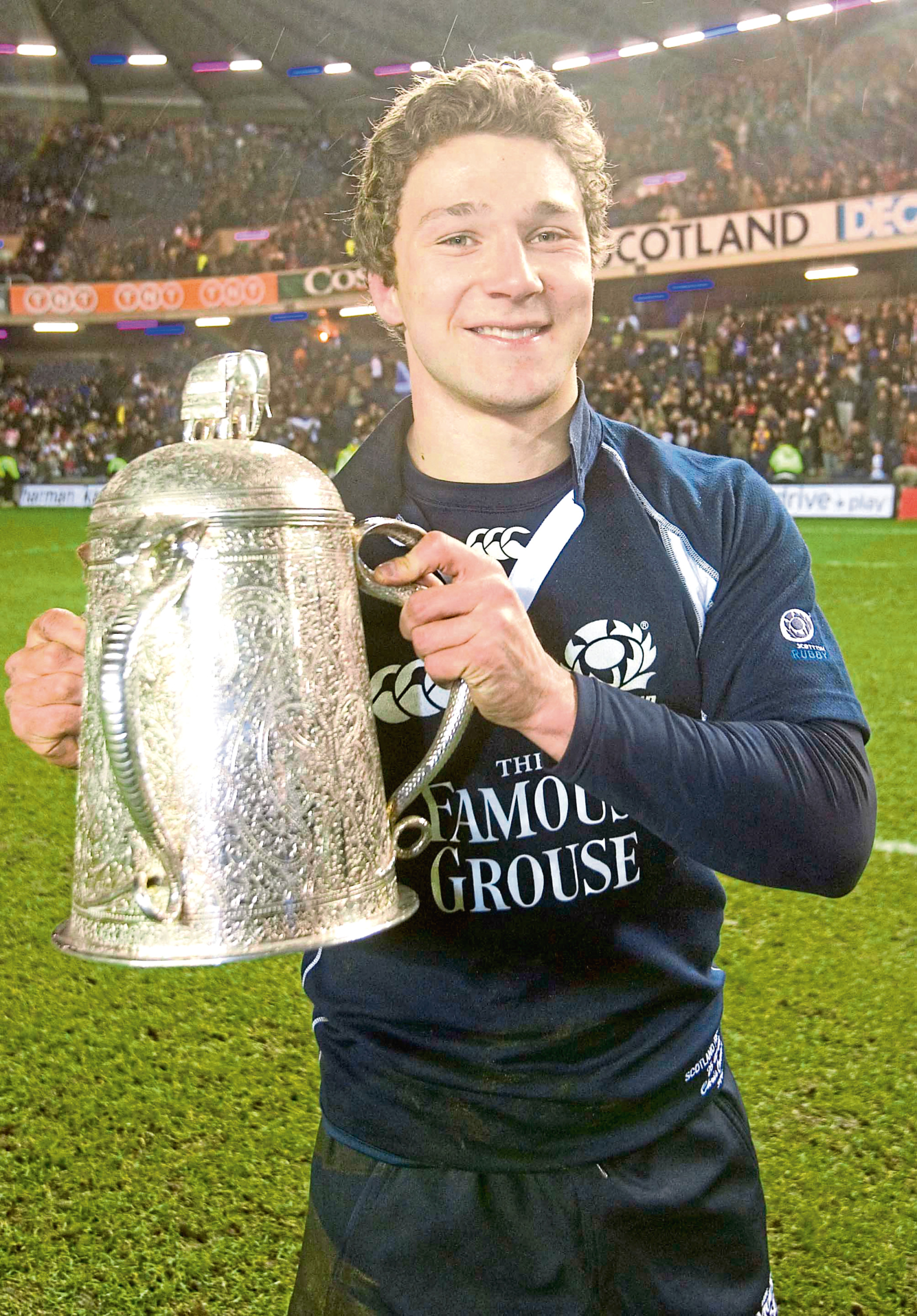 But how did British and Irish Lion Cusiter go from taking distillery tours to trading in whisky in another country – dealing in a product which "encapsulates the best of" his homeland?
Former Robert Gordons pupil Cusiter described how he came to own the store part of his business – located in "the Valley" – revealing: "It was a family business which started in 1988.
"My friend who used to play for Gordonians, a guy called Steve Lint, he used to buy his whisky there.
"He knew the guy was looking to sell and I was looking for what I was going to do after rugby, because I knew I was going to retire. My wife and I knew we wanted to come out to California.
"With the visa situation, it wasn't that simple to move out to America. There wasn't a lot in terms of rugby when I was looking.
"So I decided I wanted to get into business and decided to buy it, jump in at the deep end and try to figure out the real world after 13 years of pro-rugby."
Cusiter took the plunge with wife Sarah, as well as daughter Sadie, now four.
Their second child Eliza was born a year-and-a-half ago.
While Cusiter was building a career as Scotland's third-most-capped scrum-half and playing for the likes of Glasgow Warriors and Perpignan, his friends from university were gaining 13 years on him in the regular working world.
Cusiter says he was "naive" to the step change it would be to go from full-time training and games to seven-day weeks running his business' physical store and online elements.
"It's not that I wouldn't do it all again, but I was a little bit naive to how difficult it would be to move countries. "We had one daughter at the time.
"Not just to move countries, but to change careers and start another life.
"It was definitely a tough couple of years, but we feel now – three years in – we've figured it out and we're enjoying it.
"For anyone who is retiring from professional sport, those first few years are tough anyway, facing that transition into the real world.
"I went straight from university to professional rugby, so I'd never really had a proper job or owned a business.
"I was trying to play catch-up on all my peers, who'd had 13 years' experience of whatever they were doing when I'd been playing rugby.
"While rugby was a fantastic and unbelievable time, I had to jump into something which will last longer than rugby.
"We've been trying to come to terms with that and get used to that lifestyle.
"Obviously, moving over here added another element to it."
As his company becomes more and more established, Cusiter has branched out. He will soon launch a lovebourbon website to complement his online Scotch presence.
There have been growing opportunities and he was recently in Kentucky at the Four Roses distillery, a company which makes "brilliant, amazing bourbon".
The barrels he was able to pick out from the Four Roses' warehouse with their master distiller will arrive in California as early as next month.
On top of this, there's also the United States of Dramerica podcast Cusiter co-presents.
It feels as if Cusiter is building a permanent life on America's Pacific coast.
He talks openly about his love of CrossFit and the better quality of life on offer for his family, listing off activities: "We don't live too far from the beach, so we go there quite a lot.
"We're just over the hill from Malibu.
"Santa Barbara, just up the coast, is one of the most beautiful places in the world.
"We've gone there for day trips.
"There's Santa Monica, where you can hire bikes and cycle down the boardwalk.
"There's great hiking in LA and great concerts at the Hollywood Bowl.
"We moved here for the lifestyle and the climate's fantastic – you can do loads of outdoor things."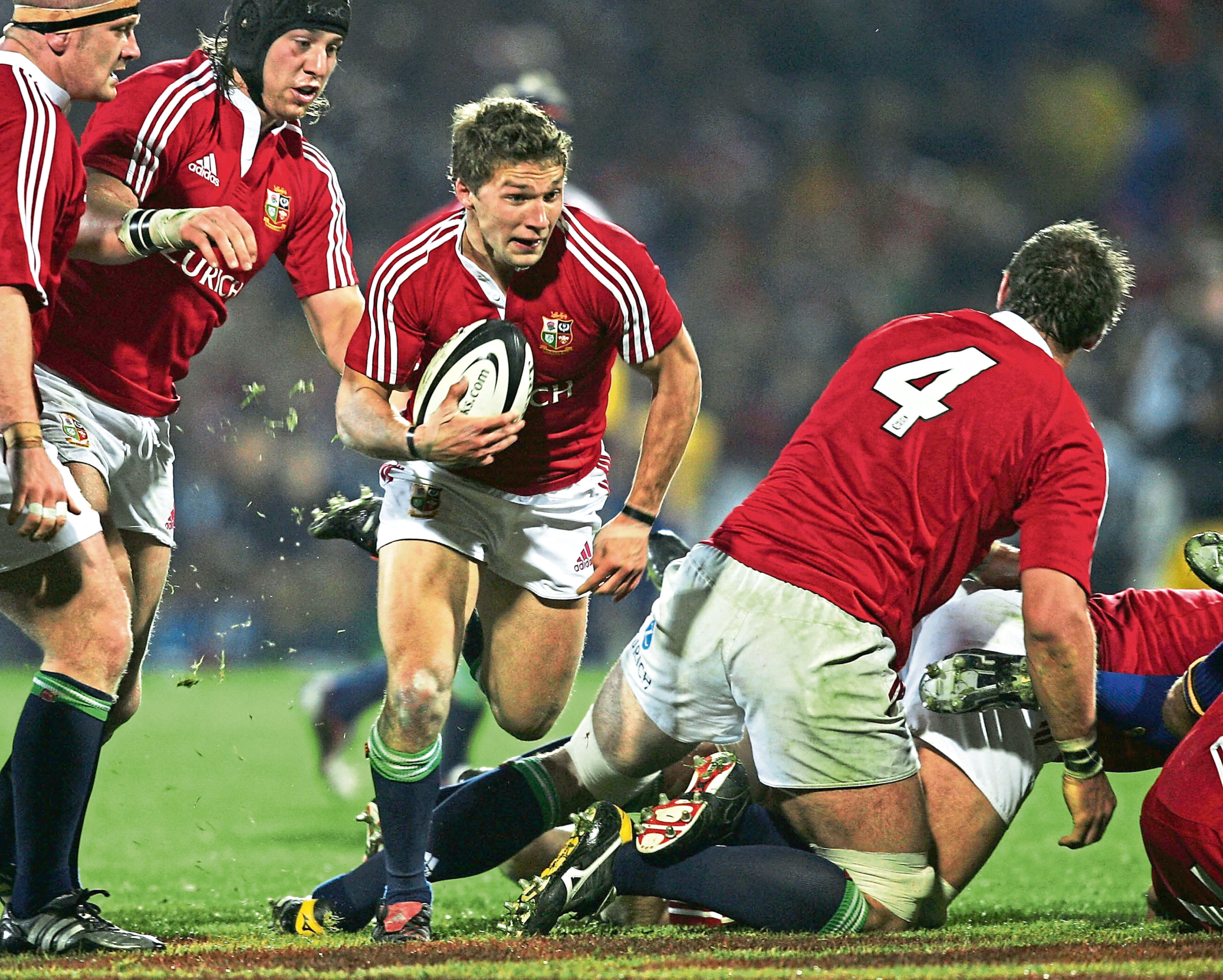 Does he miss the blood and thunder environment of pro sport even a little, with rugby's World Cup having kicked off today?
It's a definite no, although he's hoping for a good Dark Blues run in Japan which he can watch from afar.
He said: "I don't miss playing to be honest.
"I was lucky enough to play for quite a while and had a lot of fun over the years.
"Even club rugby, I miss the camaraderie you get in a team.
"I keep an eye on the results, Glasgow, Edinburgh, Sale Sharks, Perpignan and obviously Scotland.
"It can be tricky with the time difference. I've had a few early mornings getting up to watch games.
"I still know some of the guys who are now in their prime.
"I'd maybe like to get back involved at some point.
"There's some rugby over here, but for now we're pretty full-on with the business and family – there's not enough time in the day."