Sponsored: Buyers' market as city supply of flats soars says Aberdein Considine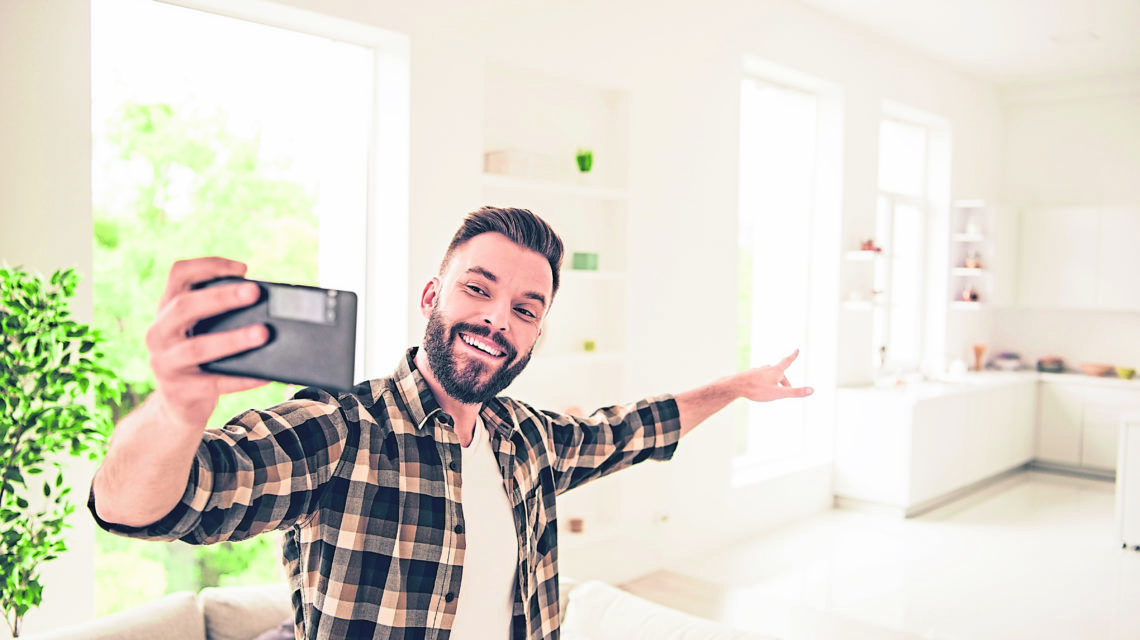 Autumn is just about upon us, which means a number of things: most Scottish football teams are out of Europe, the heating is back on and pumpkin spice lattes are back in the coffee shops.
It's also the time that the property market gets a second wind before the end of the year. And it's shaping up to be a busy autumn market in Aberdeen and Aberdeenshire.
Bob Fraser, senior property partner at Aberdein Considine, has been buying and selling homes in the north-east since 1982 and believes people looking to buy this year are benefiting from the best buyer's market in more than 20 years.
At the 2014 Aberdeen peak, there were around 3,000 properties on the market at any time. That number sits at more than 6,000 today, with a particular oversupply of city centre flats.
This has created a buyers' market where properties are changing hands for below home report value in many cases.
Bob said: "These conditions are rare in the north-east – I haven't seen a market like it since 1998 after the last real oil dip – and if history is to be repeated, then people buying at the moment are likely to see a substantial return on investment over the next five to 10 years."
So what do you need to do to take advantage of this?
Here are Bob's top tips for first-time buyers thinking of getting a foot on the ladder.
Calculate how much the whole process will cost?
Write down how much you'll be paying for solicitor's fees, mortgage fees and calculate any overlap with your current rental property (if you have one) – it all adds up.
Investigate your mortgage options
We would advise all first-time buyers to make an appointment with an Independent Financial Adviser (at Aberdein Considine the mortgage advice is free but please check if you are using an alternative adviser as many charge a fee).
With access to thousands of mortgage products and some exclusive deals, independent advisers are perfectly placed to tell you not only how much each lender will give you but also how that translates into monthly payments.
The initial appointment takes less than one hour and your adviser will, with your permission, obtain a "Decision in Principle" on your behalf. A Decision in Principle or, alternatively termed a Mortgage Promise, means that a lender is in principle willing to lend that amount of money to you.
This, of course, is subject to a full mortgage application from you and verification of your salary and commitments. The Decision in Principle means you are in a position to narrow your search to properties in a certain budget and start viewing.
Find a local solicitor
It pays to have a local solicitor to advise on the market in the area you are looking to buy. With our vast experience, Aberdein Considine is uniquely placed to assist you in buying your ideal property at the cheapest possible price.
Trends develop very quickly in the property market and because of the volume of transactions we are carrying out and our detailed knowledge of the local market, we are able to keep our clients ahead of the game.
Most importantly, prior to setting out house hunting we will take the time to explain precisely how the system works and what pitfalls to look out for.
Viewings and research
You now have an idea of your budget and a solicitor in place so it's time to start looking. Register with property portals such as the ASPC and On the Market.
It is also worth speaking with the estate agents to get some advice and registering to get information on their new properties first. You should view a minimum of five shortlisted properties and also read the Home Report before making a decision.
Note interest and make an offer
Once you have identified the right property you should contact your solicitor to note your interest with the seller's solicitor.
At this stage your solicitor should advise on the best process which will usually involve making an opening offer to the seller's solicitor and thereafter negotiating on your behalf.
If you would like to speak to Aberdein Considine's property experts, call 01224 589589 or visit www.acandco.com