SPONSORED: Could you be a millionaire by 65?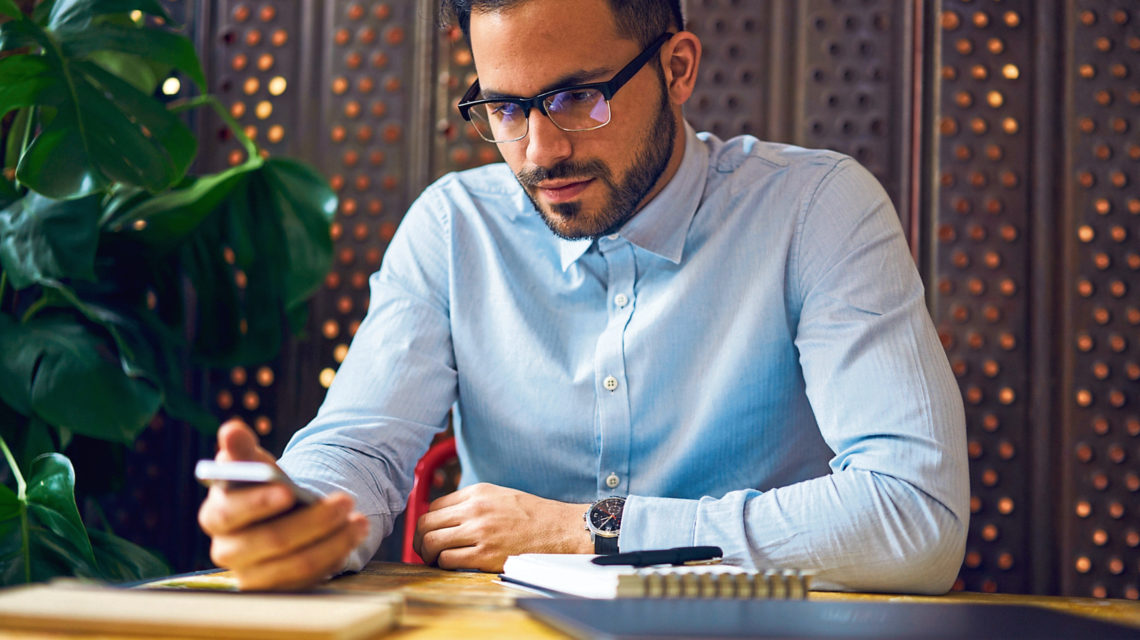 Fancy becoming a millionaire by the age of 65?
The thought is obviously very attractive, though most of us think such wealth is way beyond our reach.
But what if it wasn't? And that a sacrifice as small as one less cup of coffee each day could get you there?
At Aberdein Considine, we work with people of all ages to help them financially plan for the future. However, very rarely do we get people under the age of 30, particularly men, through the door.
This is especially frustrating because it is at this young age that people, with the right guidance, can make a huge difference to their future.
---
Getting in the savings habit
Research from the AJ Bell investment platform has shown that it is possible to retire with a seven-figure sum at 65 if you start putting away just £78 a month from the age of 22. Long-term savings might not be a top priority for younger men – with paying off student loans, starting a career and getting on the housing ladder all vying for attention.
But starting the savings habit as early as possible means even modest amounts put aside each month could turn into a fortune with the magic of compound growth over the years.
Individual Savings Accounts (ISAs) and particularly the Lifetime ISA (LISA) are said to be a good option for millennials because they are simple, tax-efficient and offer a Government bonus for people under 40.
The table (bottom left) shows how much millennials need to start saving per month to become an ISA millionaire by the time they are 65, according to AJ Bell's analysis.
The figures assume savers increase contributions each year in line with the Government's long-term inflation target of 2% and take advantage of the Government bonus available via the Lifetime ISA (LISA) as much as possible, using a normal ISA once they have exceeded the LISA limit.
---
What is an ISA and how do they work?
An ISA is an individual savings account – a scheme allowing individuals to hold cash, shares, and unit trusts free of tax on dividends, interest, and capital gains.
Everyone in the UK over 18 has an annual £20,000 ISA allowance (for the 2019/20 tax year ending April 5 2020). You can choose to use all of this for a stocks & shares ISA if you want, or you can split it between stocks & shares and any of the other types of ISA: Cash ISAs, Lifetime ISAs and innovative finance ISAs.
A stocks & shares ISA is very different to a cash ISA, which is simply a savings account you never pay tax on. With a stocks & shares ISA, you're investing.
The beauty with ISAs is that once money is in the account there is no income or capital gains tax to pay, so they are a simple way to save for the long term.
The money can be accessed at any time should you need it, but if you can leave it untouched and be patient it is possible to turn yourself into an ISA millionaire following these four steps:
---
1. Start early
ISAs are not a get-rich-quick scheme, but they can help you create a fortune if you contribute regularly over the long term.
2. Increase contributions as earnings grow
The key here is to invest what you can realistically afford and increase that gradually over time. No one wants to invest so much that they don't have any money left to live life today.
3. Get some help from the Government
The newest member of the ISA family is the Lifetime ISA which offers a 25% Government bonus. You have to be under 40 to open a Lifetime ISA, but if you are eligible and are happy to keep your money working for you until at least 60 the Lifetime ISA can turbo-boost your ISA savings.
4. Take some investment risk
Choosing how and where to invest your ISA savings has a significant impact on the amount of money you can accumulate. With cash savings rates hovering around 1% to 2%, a 22-year-old would have to keep saving until they are 100 to become a millionaire (assuming an interest rate of 1.5% per annum).
Investing in the stock market via a stocks and shares ISA does involve taking risk, but over the very long term shares have delivered very strong investment returns compared to other types of investment.
The MSCI world index, which represents the performance of shares around the planet, has delivered an average annual return of 11% over the past 40 years if you include all dividends being reinvested.
---

Allan Gardner is Financial Services Director at Aberdein Considine, one of Scotland's largest firms of lawyers and independent financial advisers. To book a free financial review, call 01224 589700 or visit www.acandco.com/financial
This article is based on research and does not constitute financial advice. The past performance of any investment is not necessarily a guide to future performance. The value of investments or income from them may go down as well as up.