Mr Society's guide to the dating hot spots in Aberdeen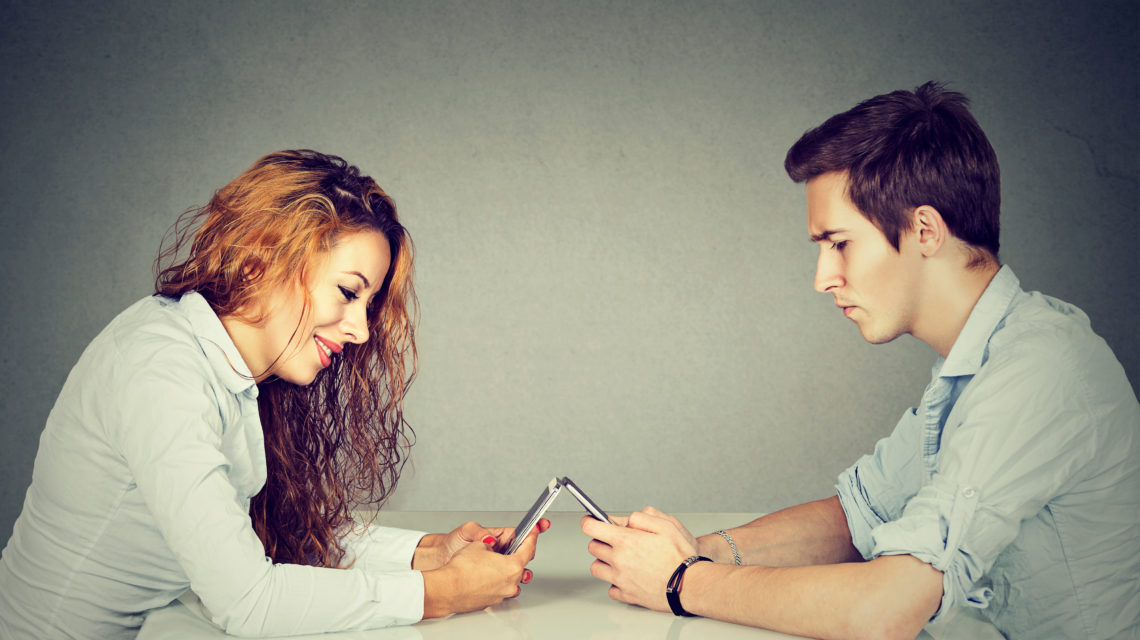 You've swiped right and you and your match have finally decided to meet up after weeks of chatting online.
But when it comes to taking the conversation offline, where is the best place to do just that?
It's bad enough that meeting up with someone for the first time is both exciting, and nerve-wracking, but choosing the best place to go is equally as important – especially when making first impressions.
So when it comes to picking the right place to meet your potential new romance, we've taken matters into our own hands and produced a dating venue guide tailored to the north-east for you to wine and dine your match.
Whether you just want to catch up for a casual drink in one of Aberdeen's best bars, fancy a more intimate dinner at a lush restaurant, or just want to let loose and break the ice by taking part in a fun activity, Mr Society's guide to your first important three dates has you covered.
First Date:
For drinks:
The College Bar – 9 Alford Place, Aberdeen
The Stag – 6 Crown Street, Aberdeen
Revolution Aberdeen – 25 Belmont Street, Aberdeen
Soul Bar – 333 Union Street, Aberdeen
The pods at Brimmond Bistro – Brimmond Bistro Craibstone Golf Club, Aberdeen
For dinner:
BrewDog Castlegate – 5-9 Union Street, Aberdeen
Lil C's Barbecue – Ryehill, Oyne, Insch
Smoke & Soul at Six Degrees North – 6 Littlejohn Street, Aberdeen
Ferryhill House Hotel – 169 Bon-Accord Street, Aberdeen
Borsalino's – 337 North Deeside Road, Peterculter
Alternative date ideas:
Go Ape – Crathes Castle, Crathes
Movies at Belmont Filmhouse – 49 Belmont Street, Aberdeen
Second Date:
For drinks:
The Tippling House – 4 Belmont Street, Aberdeen
Malmaison – 49-53 Queen's Road, Aberdeen
CASC – 7 Stirling Street, Aberdeen
The Spiritualist – 67 Langstane Place, Aberdeen
The Chester Hotel – 59-63 Queen's Road, Aberdeen
For Dinner:
No. 10 Bar & Restaurant – 10 Queen's Terrace, Aberdeen
Vovem Meat & Liquor – 250 Union Street, Aberdeen
The Fennel – 10 Burn Lane, Inverurie
Wild Ginger – 367 Union Street, Aberdeen
Moonfish Cafe – 9 Correction Wynd, Aberdeen
Alternative date ideas:
Catch a show at HMT – Rosemount Viaduct, Aberdeen
Comedy gig at The Lemon Tree – 5 West North Street, Aberdeen
Third Date:
For Drinks:
Grape & Grain – 31 Thistle Street, Aberdeen
Freedom An' Whisky at the Sandman Signature Hotel – St Andrew Street, Aberdeen
Orchid Aberdeen – 51 Langstane Place, Aberdeen
Dusk – 45 Langstane Place, Aberdeen
21 Crimes – Vovem Meat & Liquor, Union Street, Aberdeen
For Dinner:
Eat on the Green – Udny Green, Udny
The Silver Darling – Pocra Quay, Aberdeen
Kildrummy Inn – Kildrummy, Alford
Meldrum House – Oldmeldrum, Inverurie
Jewel in the Crown – 145 Crown Street, Aberdeen
Alternative date ideas:
Tasting menu at Douneside House – Tarland, Aboyne
Make your own gin at Lost Loch Spirits tasting experience -Deeside Activity Park, Desside, Aboyne
Mate Date
For Drinks:
Fierce Bar Aberdeen – 4-6 Exchequer Row, Aberdeen
The Grill – 213 Union Street, Aberdeen
McGinty's Meal An' Ale – 504 Union Street, Aberdeen
Cheers Cafe Bar & Tavern – 10 Broad Street, Fraserburgh
Chop Grill & Bar in the Sandman Signature Aberdeen Hotel – St Andrew Street, Aberdeen
For Dinner:
FreshMex – 55 Schoolhill (currently closed) or 145 Holburn Street (The Adams), Aberdeen
The Wig – 55-56 Castle Street, Aberdeen
Foodstory – 13-15 Thistle Street, Aberdeen
Maggie's Grill – 242 Holburn Street, Aberdeen
Mac's Pizzeria – 38 Union St, Aberdeen
Alternative date ideas:
Lane 7 Aberdeen – 1 Shiprow, Aberdeen
Breakout Games – 1&2 Arch, Palmerston Road, Aberdeen