Mr. Society columnist Mike Dee on being manly in 2019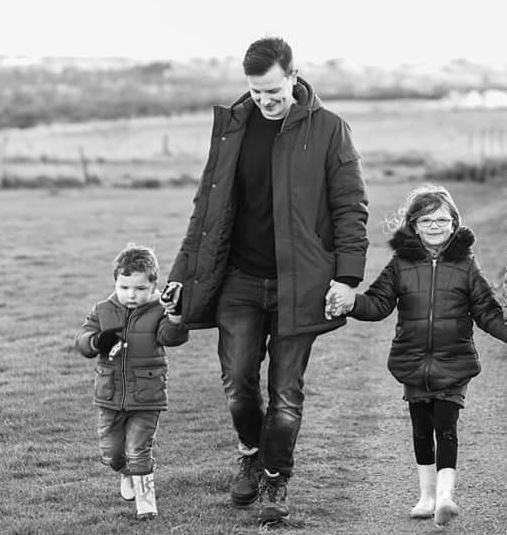 I like beer. I drink a lot of it.
I'm a reasonably proficient martial artist, I enjoy the films of Arnold Schwarzenegger, I wept into my authentic 1990 team shirt as England were unceremoniously dumped out of the 2018 World Cup. As archetypes go, pretty manly, right?
In addition, I eat a plant-based diet, am hugely self-conscious of my weight, hate my bad teeth and cried the first time I saw The Greatest Showman. Not so manly, perhaps.
So am I manly or not?
It's easy to look back to a time when men were "men". They wore hats, smoked and congratulated women at work with a light slap to the behind. Life was simple. Unless you were female, an ethnic minority or anything other than a heterosexual white middle-class male.
Generation Z are lucky that they exist in a world where even if not everyone is accepted, they are acknowledged. The LGBTQAI+ movement exists, which demonstrates that in broad terms, society is aware that binary definitions of identity are not always applicable.
Unfortunately, despite the fact that society is moving on, some men still struggle to follow suit.
The challenge facing men when it comes to admitting and processing "negative" emotion is real.
I'm a father of two healthy children, but my wife and I had a number of false starts. At our first 12-week scan, a stony-faced nurse told us our baby had died. My wife was inconsolable. As a man, I had to be the rock. Family and friends rallied round – how was my wife doing? Did she need anything?
But what about me?
The term "man up", essentially means don't acknowledge your emotions, bottle everything up; be a strong, silent hero. But inside, you might be a mess. It means not dealing with feelings for fear of showing weakness, and instead causing yourself potentially significant psychological trauma.
Men find it extremely difficult to talk about emotion. We'll talk being angry but we'll rarely speak about feeling sad, vulnerable or lonely. Herein lies the problem. While there is still a stigma attached to acknowledging weakness, men will continue to fake smile, cry internally and pretend to enjoy a pint of over-priced continental lager as they endeavour to "man up" around their friends.
In 2019, there is a spotlight on masculinity. Brands such as the Book of Man, which includes regular contributions from recording artist/mental health spokesman Professor Green, exist to highlight the challenges facing the 21st Century male.
This is the beginnings of a cultural change but it's the man on the street, in the workplace, in the pub who needs to be exposed to the new way of thinking.
The prevalence of the phrase "it's OK not to be OK" shows we are on our way to creating a society in which men can be more open about their emotions, thereby giving them a better opportunity to cope with challenges they may be facing. But it's not going to happen overnight.
So next time you tell someone to "man up" or be "more manly", ask yourself, what does that actually mean? Internalise your feelings? Whatever your motive, don't do it.
And if that person is hungover and watching The Greatest Showman at the time, you clearly have a heart of stone.