Granite City heritage behind up-and-coming Aberdeen clothing brand Adamant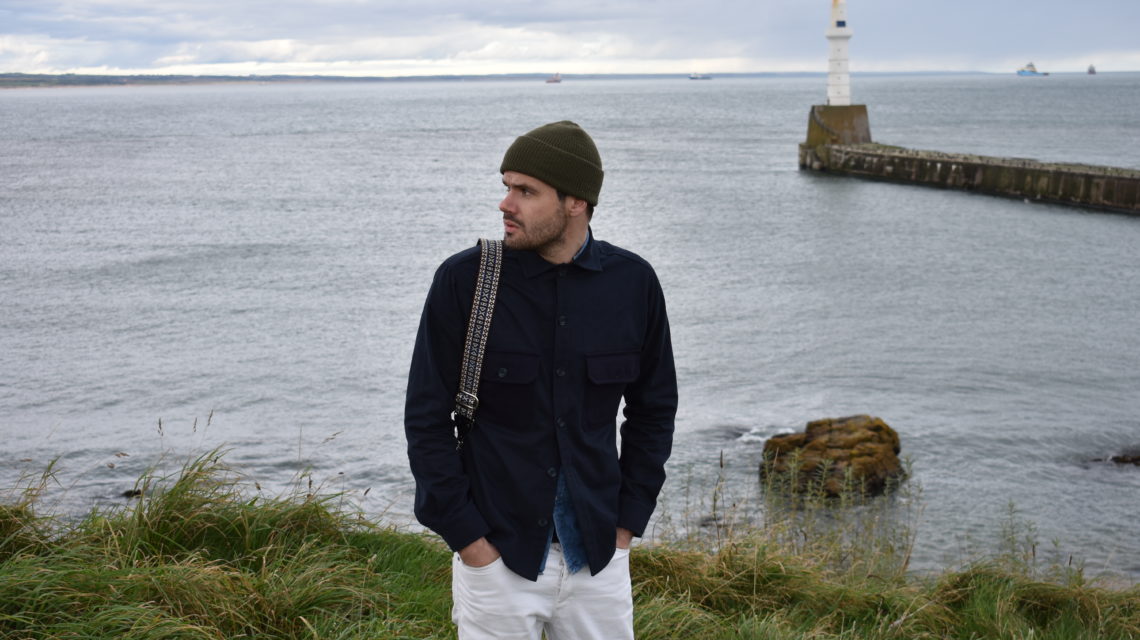 Formed from a passion for good quality clothing and design, Adamant is one of the latest fashion brands to come out of the Granite City.
After releasing his first garment in February last year, owner and designer Neale McDonald now offers a range of work shirts, T-shirts, woolly hats and more.
With a name inspired by the north-east's old granite merchants who exported the stone across Britain, Adamant is not just fitting to the brand, but to the area too.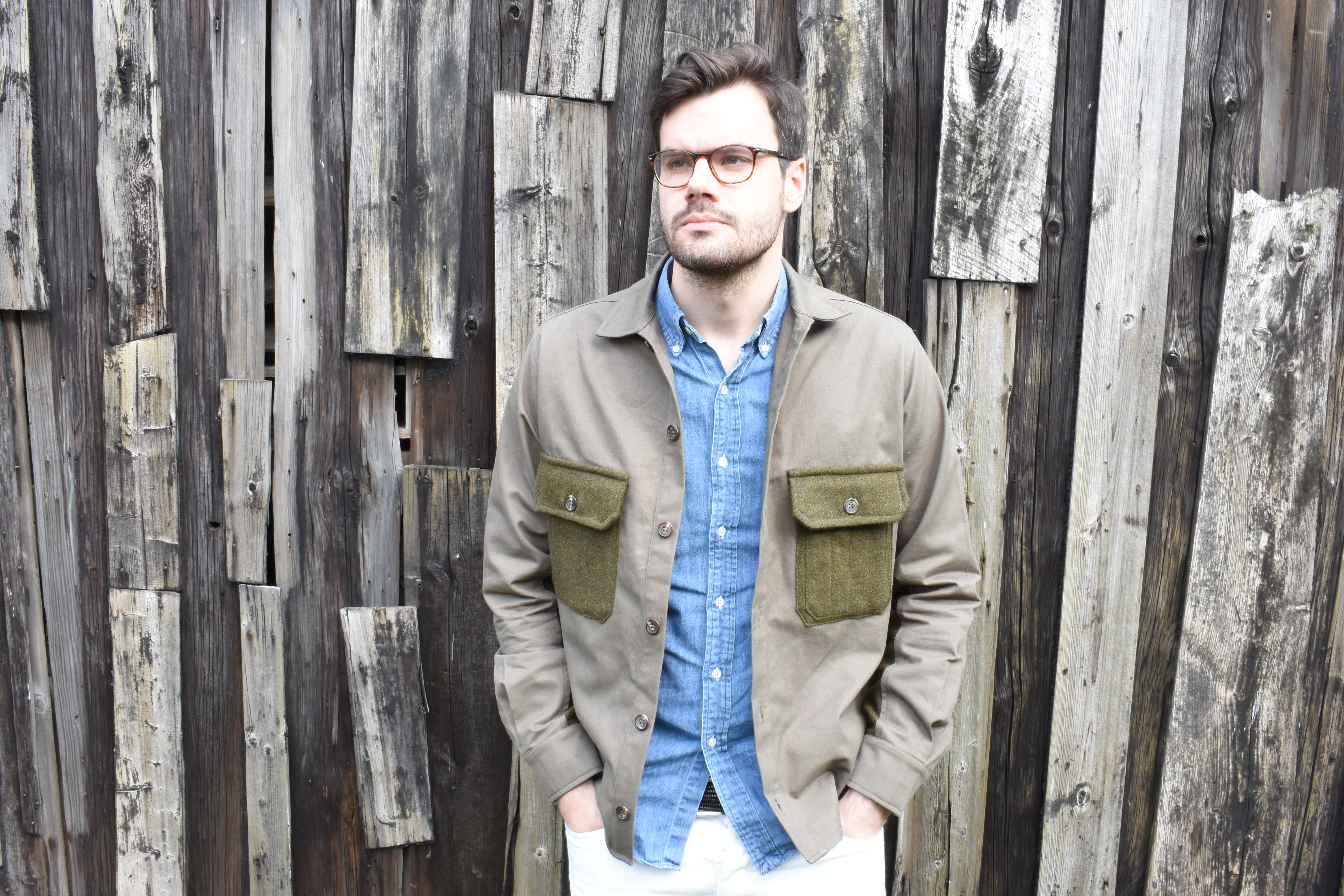 With connotations of strong and determined, Neale says Adamant fits the bill perfectly for his innovative, stylish small-batch menswear brand.
We caught up with Neale, who works full-time in the oil and gas industry, to find out more about his up-and-coming north-east born brand.
---
Tell us a little about Adamant. What kind of clothes do you design?
---
Adamant is an independent menswear brand based in Aberdeen. We focus on designing workwear-style pieces inspired by Scottish and British heritage. We try to create comfortable and practical items with a minimalist aesthetic and an emphasis on quality over quantity, which is why our pieces are handmade in very small quantities and are never rushed.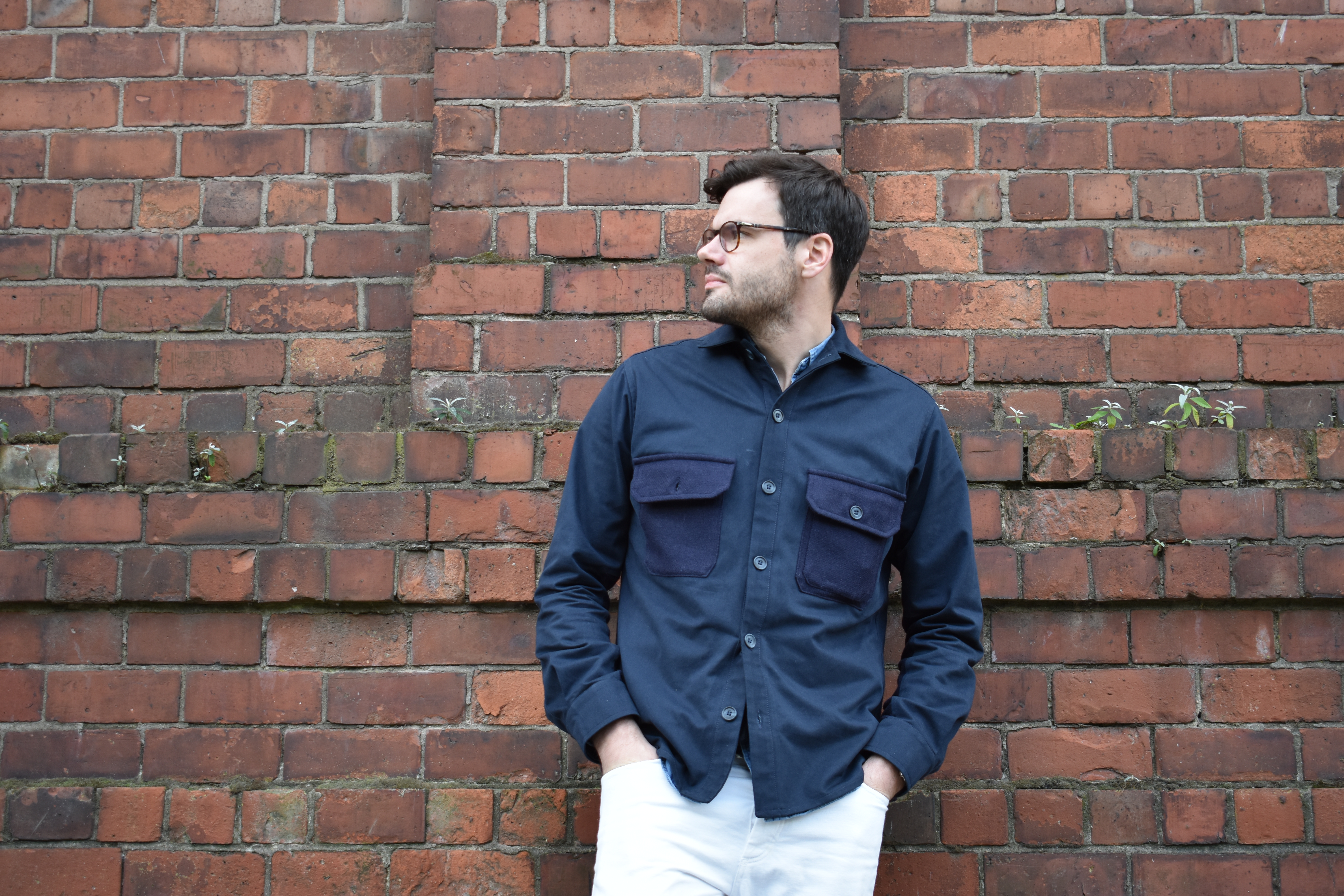 ---
Why did you want to launch your own fashion business? And when did you start?
---
I started the brand because I have always had an interest in clothing and how it's made. I took a night class at Robert Gordon University on fashion and textiles basics, just out of curiosity at first, but it was through that, that I just decided I would see if it was possible to turn my own ideas and sketches into reality. That was about two to three years ago. I was lucky enough to get to know several other people with their own independent brands through social media. I spent a lot of time speaking with them and getting to know manufacturers and sampling different ideas before I finally released my first piece in February 2018.
---
So, would you say you've always been into fashion?
---
I wouldn't say I've always been into fashion and I still don't have any interest in fashion or trends as such, but I've always had an interest in design, but not limited to clothing or anything like that. I appreciate the value of stylish and well-made things regardless of what field they come under. I don't like to follow trends when I'm designing pieces. Ultimately I just design clothes I like and would wear first and foremost and if other people like them too then that's great.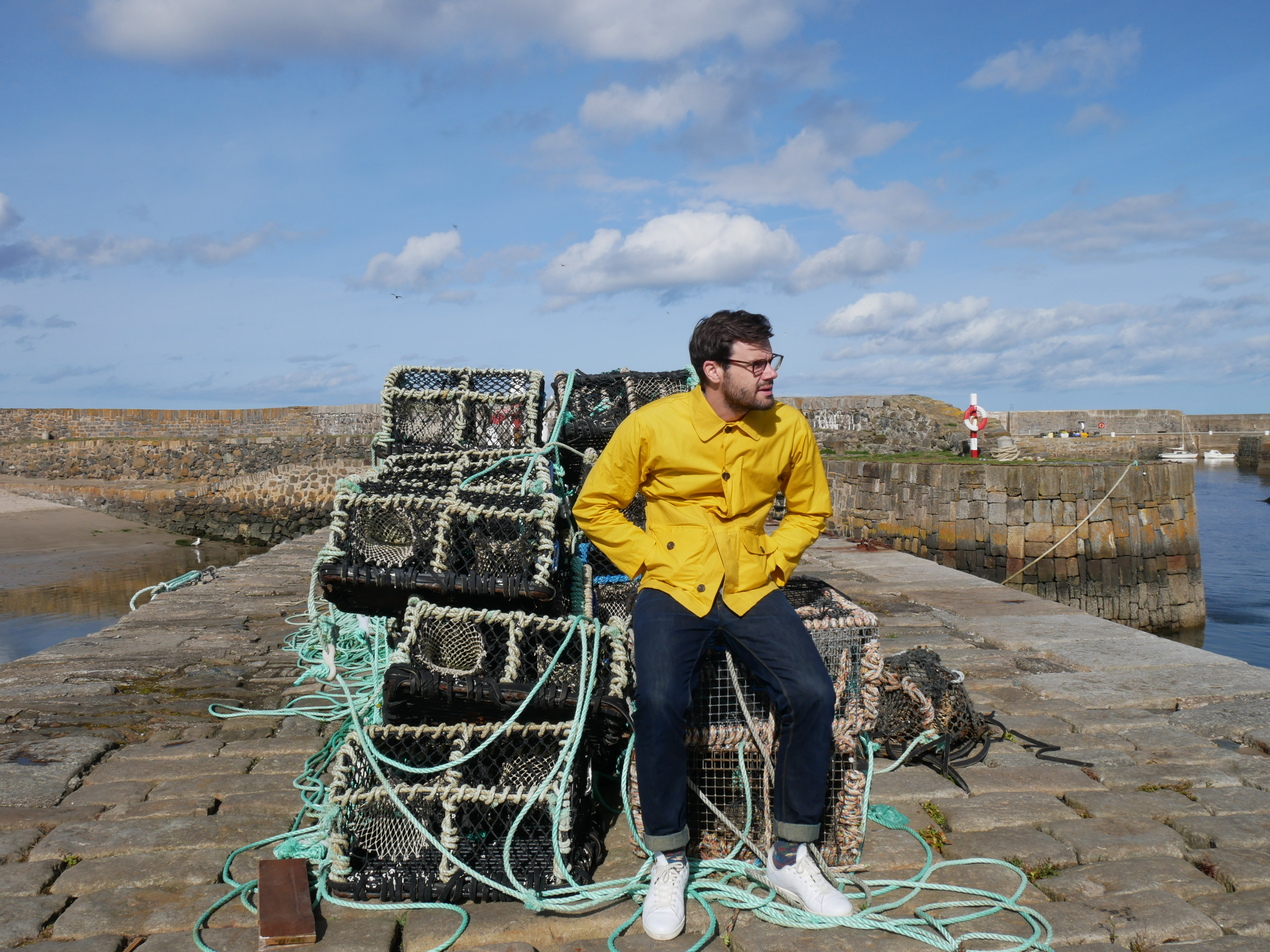 ---
Tell us more about the inspiration behind the name?
---
The name came from an old granite stone merchants that provided a lot of the stone for buildings, not just in Aberdeen, but all over Britain. Local people will have probably seen paving slabs and plaques with the words 'Aberdeen Adamant' in brass lettering dotted all over the city and, like me, probably wondered what is was. You can even see the same slabs scattered around London where the stone was used too. The word adamant means strong, uncompromising and determined. I want my clothes to be built to last so that, coupled with the connection to my hometown, it just seemed like a strong name to use for the brand.
---
Where do you take your inspiration for the different garments and designs from?
---
I'll take inspiration from anywhere, really. I like minimal designs that are comfortable and functional but I wouldn't say the brand is defined by any one style or idea. So far I've designed workwear-inspired pieces like the Broadford workshirt which was inspired by the Broadford Works in the city centre. It's a practical shirt with spacious pockets that can be worn as a simple 'fashion' piece, but, at the same time can be worn if you're working in the garden, workshop, or climbing a Munro. I also did the Bastille Chore Coat which is based on workers smocks and coats from the past but instead of a heavy cotton or wool I did it in linen with Ikat lining for a more contemporary style.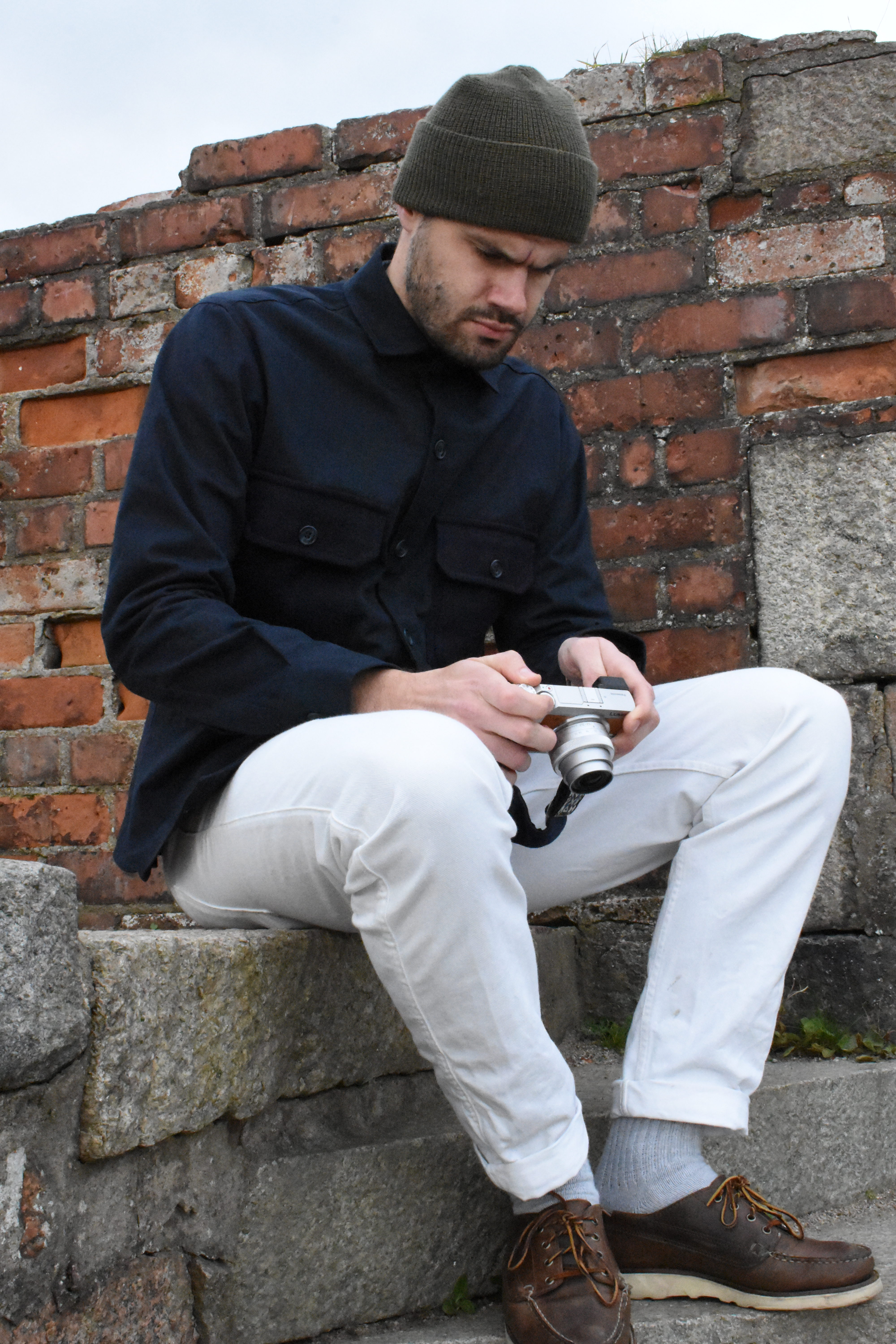 ---
Who do you work with to create the items?
---
I work with manufacturers in Scotland and England. The Broadford workshirt is made in England, for example, while the Bastille Chore Coat was made in Scotland. Unfortunately, there isn't the same amount of manufacturers in Britain as there once was so it isn't always easy to find the right people, but on the plus side it means when you do find the right people you forge a strong relationship with them.
---
How many pieces do you create per item?
---
I create pieces in very small batches, typically 10-20 units. I want to produce quality items, and quality takes time and when you do things in Britain unfortunately it costs a lot more too. I want people to feel like they are wearing an individual garment, and while I can't do things bespoke or truly individual, chances are you're not going to walk past someone wearing the same thing either. What you're seeing nowadays is that more and more people care about where things come from and hopefully when they buy an Adamant product they are seeing it as an investment and not just another fast fashion trend.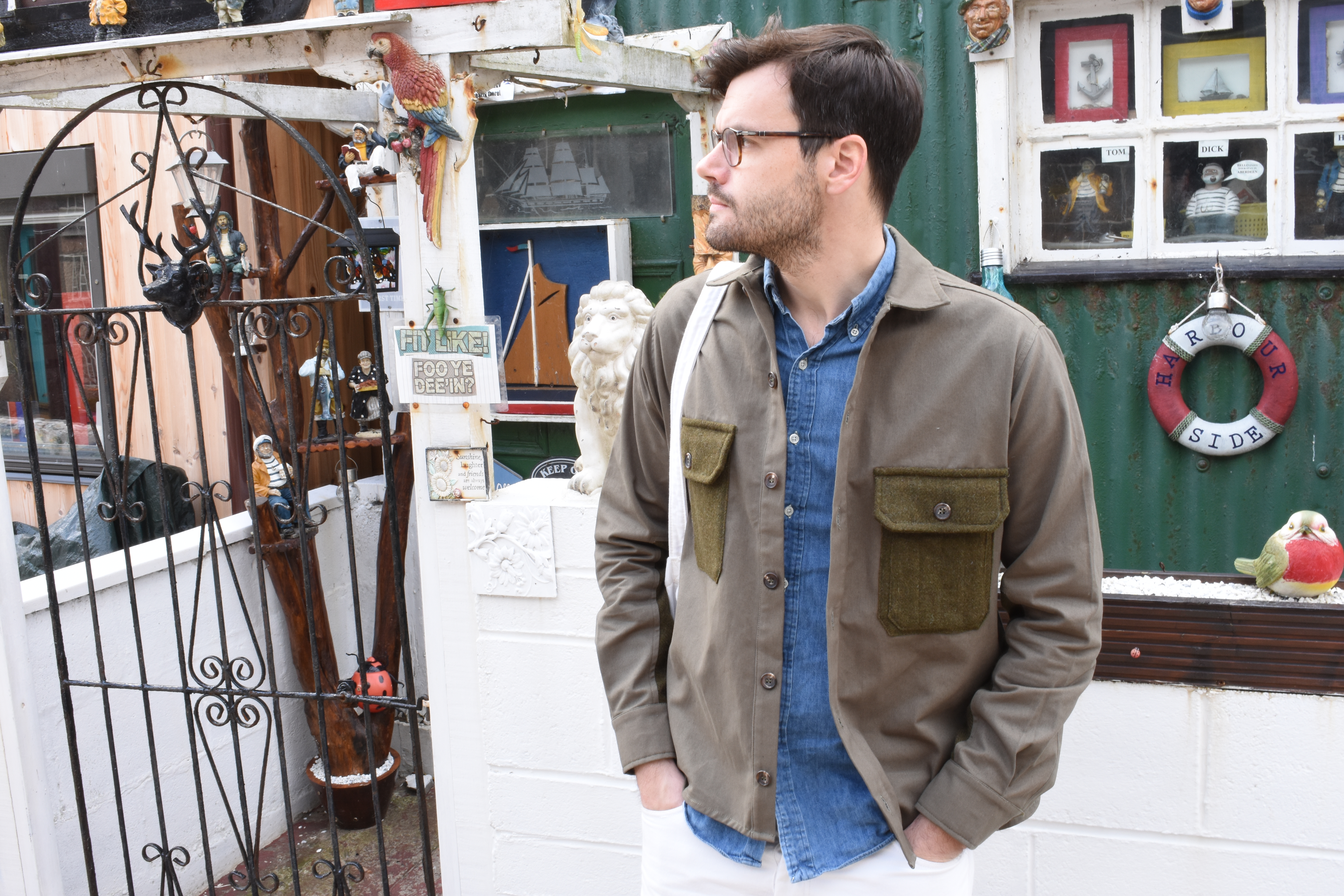 ---
You've got work shirts, T-shirts and beanies – what else can we expect from Adamant?
---
I am working on some waxed jackets just now, so I hope to have them available nearer the end of the year.
Where can people buy your garments?
Our stuff is only available online at adamantclothing.com, but Instagram is probably the best way to keep up-to-date with what we've got going on as I'm always posting about new releases and things we're working on.
---
Have you ever attended any local pop-ups?
---
I've not done any pop-ups so far but I am looking to organise one. Aberdeen has a strong community of independent brands with regular events so you'll hopefully see me at one of them sooner rather than later.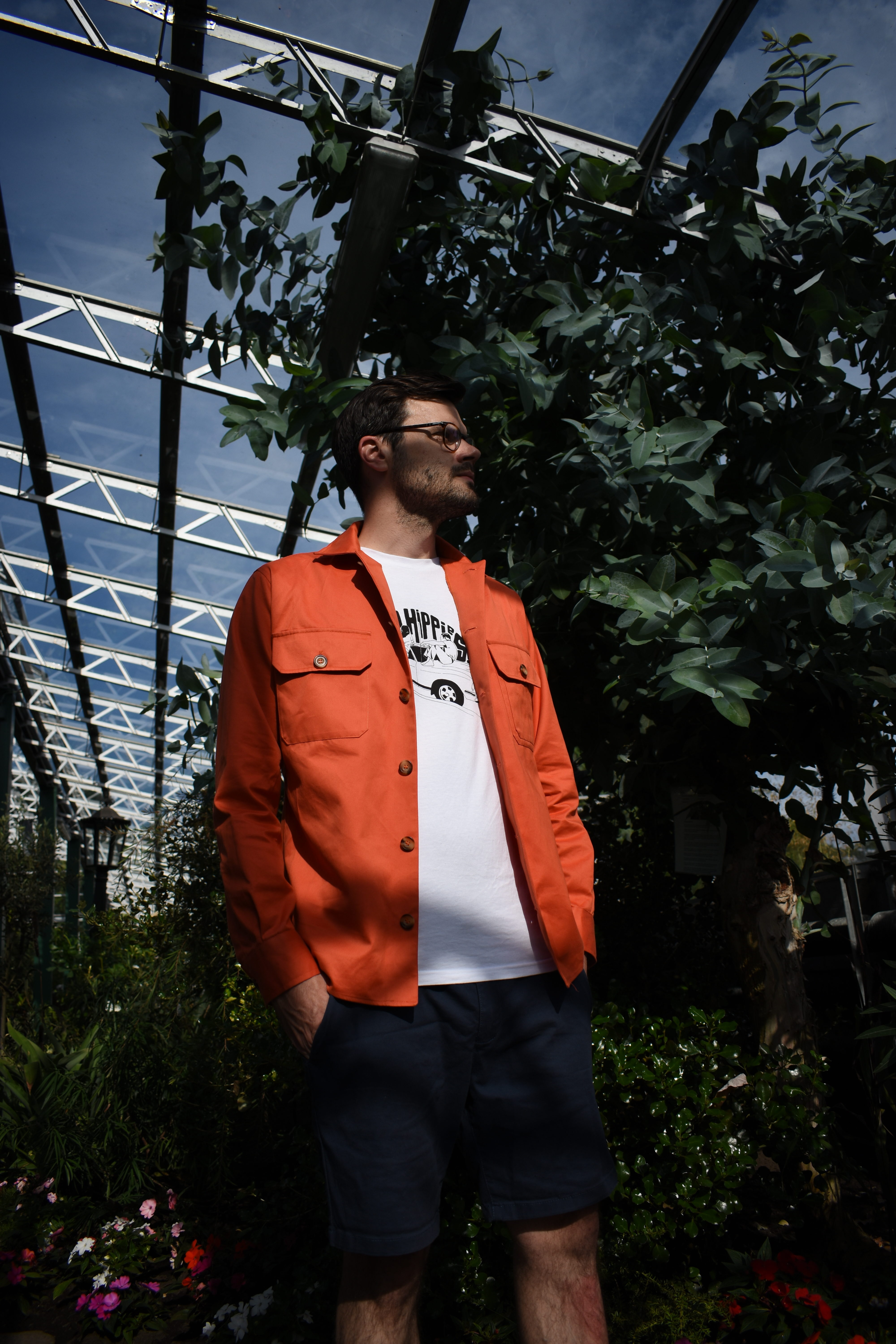 ---
What's next for Adamant?
---
At the moment Adamant is just a passion project for me and I have to fit it in around my full-time day job. Ultimately I would like to commit to Adamant full-time or if not Adamant something similar in the fashion and design industry, but we'll just have to wait and see. In the meantime I just like spending my spare time doing something I really enjoy and what will be will be.
For more information on Adamant visit adamantclothing.com or check out the brand on Instagram: @adamant_clothing