SPONSORED: Bespoke fashion with Gibbs Menswear of Inverurie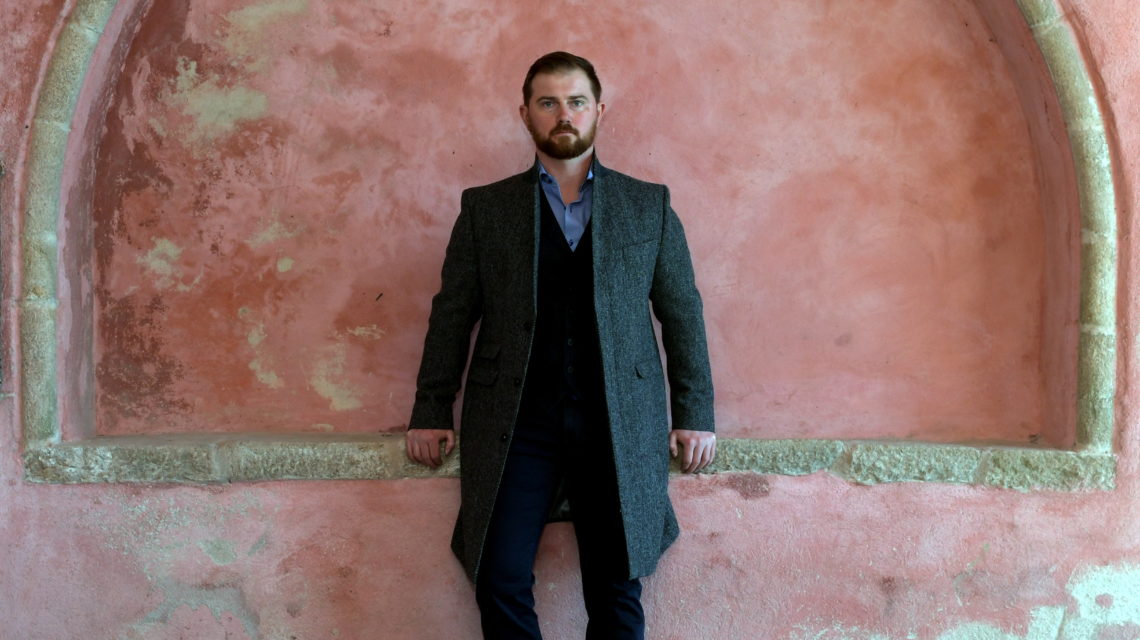 In the past finding clothes that fit perfectly was much harder than necessary.
But these days, with tailored garments and made-to-measure items growing in popularity, fashion retailers have started offering unique brands that will not only suit you, but your budget as well.
Developing their own made-to-measure range, Gibbs Menswear in Inverurie offers tailored services along with their own ready-to-wear brand, Mitchell Scott. Gibbs Menswear owners Barry and Janice Gibb pride themselves on being able to help customers achieve not only their perfect look, but also, their perfect fit.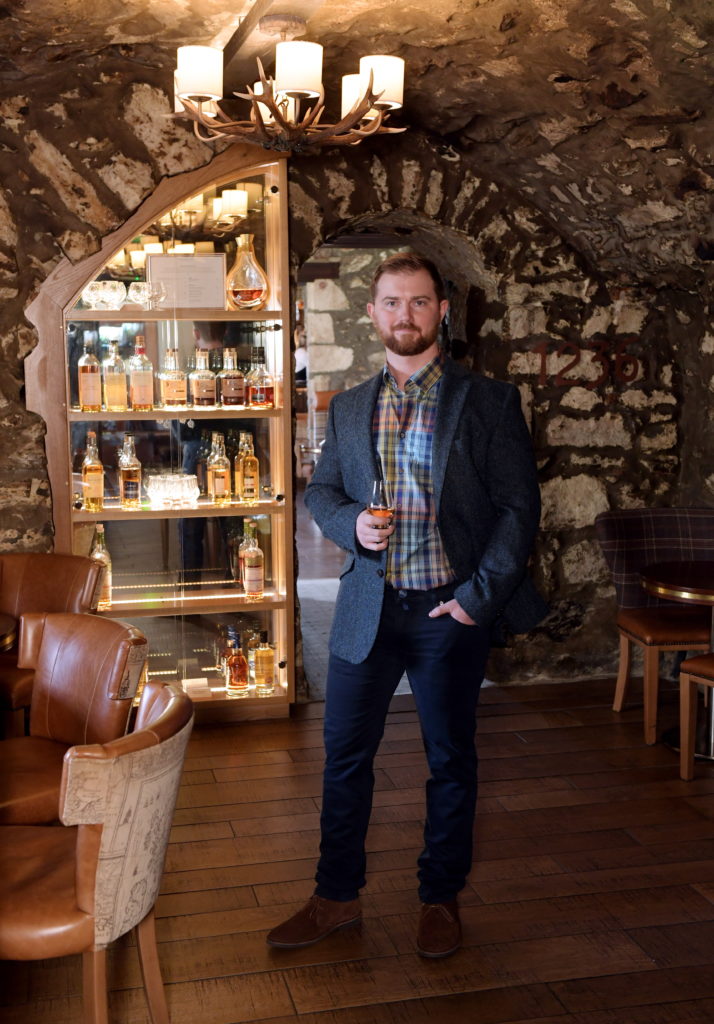 "We launched Mitchell Scott as a tailoring service 20 years ago, but now we've expanded it into a ready-to-wear collection, rather than just a service," said Barry.
"Mitchell Scott really came from the personalised tailoring side of the business – the made-to-measure side. "Many people were asking about ready-to-wear clothes and we believed it was important to develop something to meet the demand of the customer.
"Some people want to buy well-tailored clothes there and then and Mitchell Scott definitely allows for that."
"It's very different to be an independent store and create your own clothing brand. It's a collection we're really just starting to grow and have our own tweed jackets, knitwear, ties, outerwear and socks, with plans to expand into selling shirts too.
Barry has been working and running the menswear store, established 37 years ago by his parents, for the past 26 years. Working with clients on a one-to-one basis, sharing his specialist knowledge and using his skills to present customers with high-quality garments. Creating everything from work suits to full-piece dinner outfits, to casual knitwear and chino trousers for everyday wear, Barry has something for everyone. "I get customers who come in and just want a nice suit for work, then I'll get others who are getting married or going to the races and customers who are just looking for something more casual," Barry added.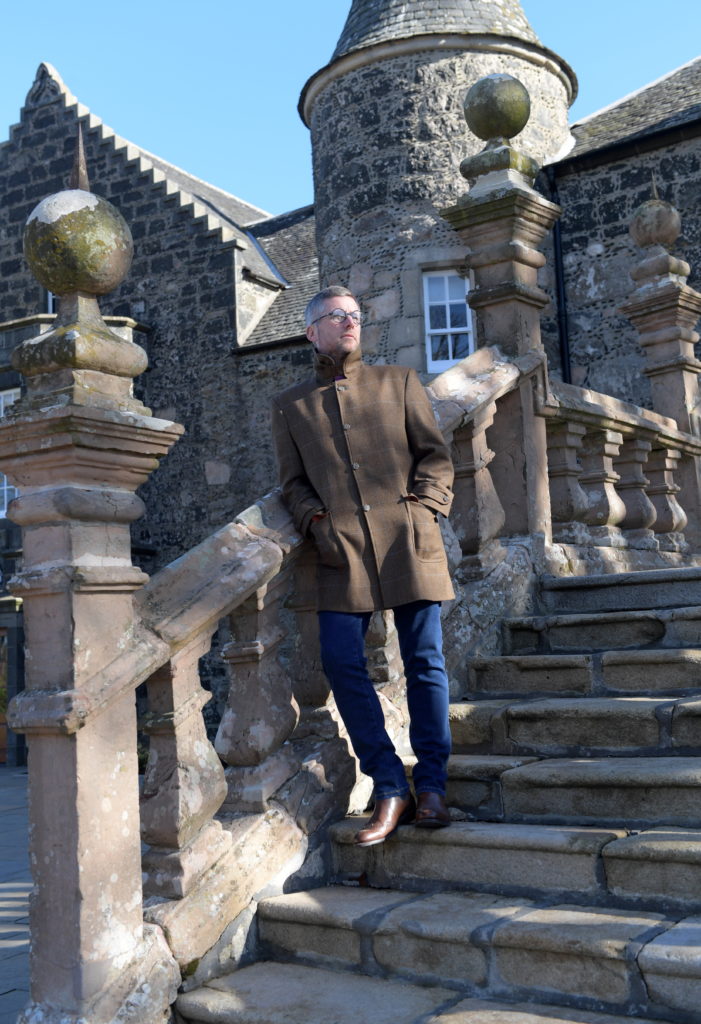 "It's really all ages that are now coming in from young professionals and up.
"With our bespoke services, you get the individuality, that makes it totally unique. No one else will have the garment you have. We can make items as funky as anyone wants – we can produce the linings, the melton and the style of the buttons in whatever the customer desires."
Being able to provide a completely bespoke service is something Barry prides himself on.
He said: "The pieces will last a lifetime and will really stand the test of time. It can be six to eight weeks from the time you get measured to the time the garment is made. It's fully manufactured by the time it reaches us, but we do offer a tailoring service where we can make small adjustments if necessary.
"When clients first come in, we have a consultation, we go through different cloths, linings, the stitching, the style cut and the buttons. Everything is chosen by the customer and we pull it all together for them, so they get a bespoke individual garment."
As well as their own brand, Gibbs Menswear also carries German brands Meyer and Eterna and is the only independent retailer to offer Walker Slater outside of the brand's Edinburgh shop.
"None of the items are seasonal and pieces can be worn all year round in so many different ways," said Barry.
"We only buy a few of each product so it's very exclusive and means you won't be wearing the same as everyone else."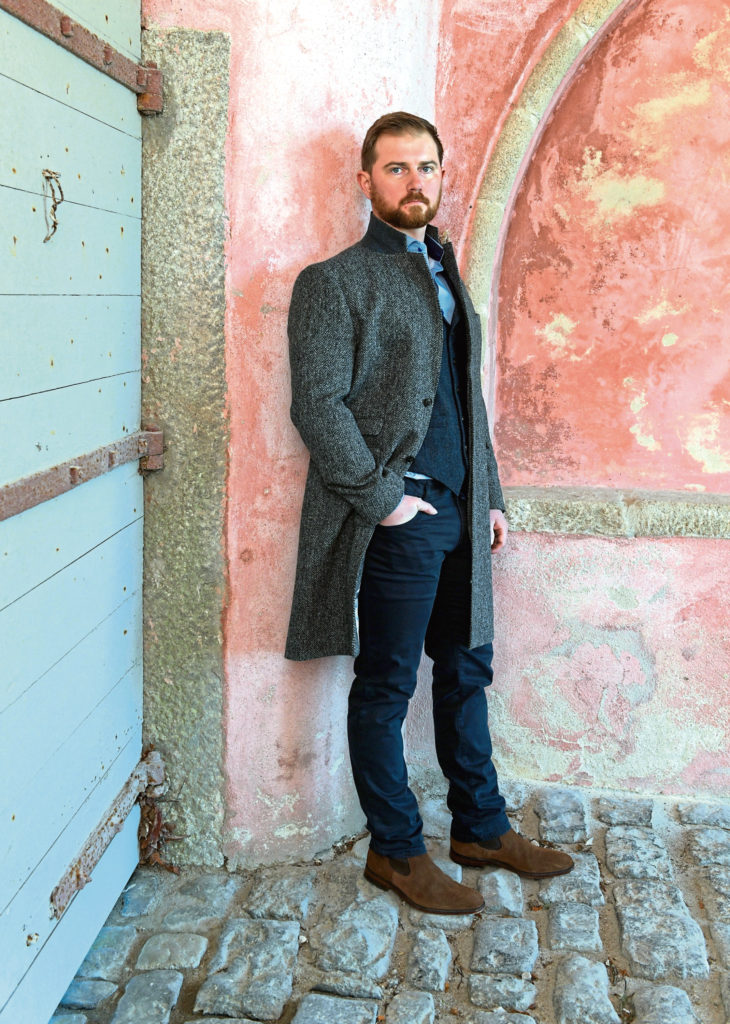 Turning to trends, Barry is certain tweed is here to stay thanks to the success of TV programme Peaky Blinders.
He said: "It certainly is very popular just now from casual wear right up to the three-piece suits. Harris Tweed is very current, especially for jackets, subtle tweed seems to be a popular choice. "Most of these items are mainly about making a statement."
"Tweed isn't seasonal, it's all year round and I think that's the beauty of it. Tweed pieces don't date at all and have been around for years and years, they are pieces you can keep for a long time and never look out of place.
"It's great to wear for all casual or formal occasions from races, weddings, dinner dances, or just putting on to catch up with your mates at the bar. You can mix and match it really easily too.
"The Peaky Blinders kind of look is really in and the six-piece or eight-piece caps have been very big as a result. It's been something that lots of people have been investing in.
"Knitwear is also very strong at the moment, the next big thing in menswear. We see many men wearing it, especially your quarter zips and crew necks. The items are much more fitted now."
And when it comes to colours, it's bold, vibrant shirts and pocket squares that are bursting with bright hues this season.
"We're finding clients opting for these sorts of coloured shirts and pairing them with a navy tweed or dark brown jacket, said Barry.
"Then they are pairing the bright colours with dark jeans or chinos giving a strong effect. Men are more fashion conscious than ever now. Everything has to be smart and fitted and they love to add finishing touches like pocket squares or a bow tie to their outfits – these have been proving rather popular recently and they're another great way to incorporate colour into the mix.
"Gents also aren't as brand-driven as they once used to be. There are a lot of men looking to be much more individual with their style. That comes right down to their hair and grooming, too."
And Barry's must-have item in your wardrobe? A well-tailored navy suit.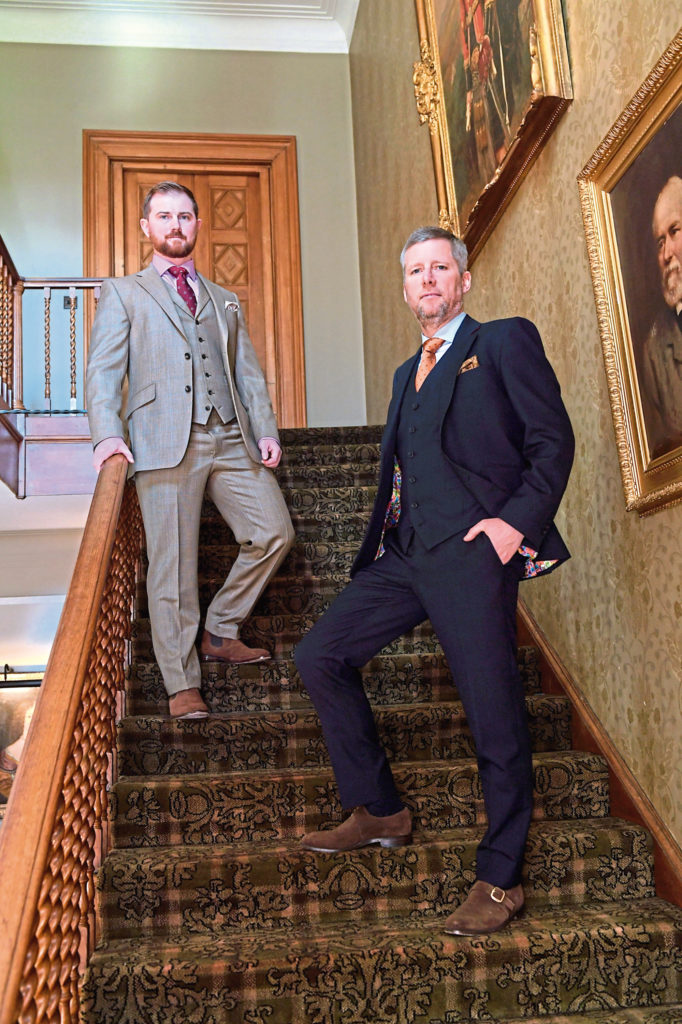 "A navy suit is a must for me," he said.
"You can dress it up or down and it can be great for the office, a wedding, or going to an event. A blazer is also worth investing in, as are a nice pair of jeans that fit you well, dress shoes and a range of shirts from navy to white and a few other jazzier colours, too.
"These items are totally timeless so they're staple pieces for any wardrobe."
Visit the store on Market Place in Inverurie or check out the online store at www.gibbsmenswear.co.uk.
You can also call the store to arrange an appointment on 01467 624198.