West side story of Aberdeen's No.1 Bar & Grill gets smart revival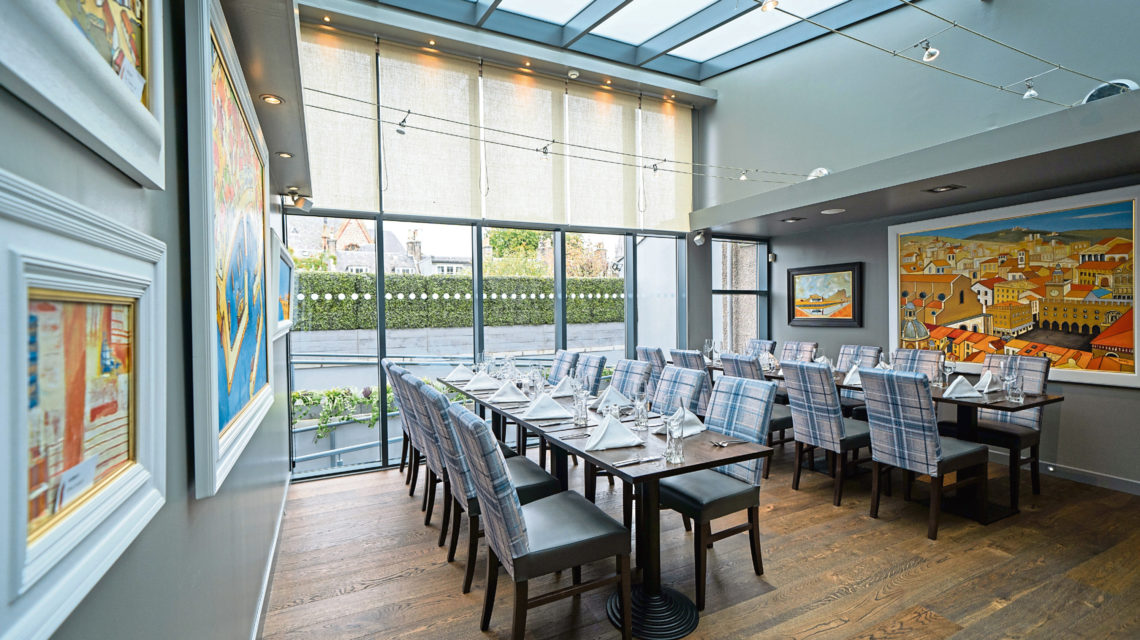 No.1 Bar & Grill sits in the heart of Aberdeen's trendy west end.
One of the city's most popular eateries, the Queen's Terrace venue has been operating for 10 years and has been a firm favourite of locals since opening.
But it's all change at the restaurant right now, with new owner, businessman Eddie Anderson, taking the lead as the venue undergoes a refreshing transformation.
The five-figure-sum refurbishment has seen No.1 Bar & Grill benefit from a whole new kitchen, as well as a "spruce-up". With new food and cocktail menus too, the eatery is looking forward to a busy Christmas period with its new and improved look.
Helen Richardson, general manager and shareholder of No.1 Bar & Grill, said: "The interiors have been refreshed, we have new tables and chairs, crockery and have introduced blue, gold and grey tartans to complement the original granite walls.
"It's been a real sort of spruce-up out front, but the majority of the recent refurbishment was really carried out in the kitchen.
"It's a bit like a car. It doesn't matter how bonnie it looks, if the engine doesn't work then it's not going anywhere.
"We'd have plans in the pipeline for more development to front of house, but we wanted to make sure the kitchen was ready for Christmas so we can deliver the best service to customers as possible."
Having worked at No.1 for nearly seven years, Helen is all too familiar with how the venue operates, and says it is a good to see the kitchen is functioning in a an efficient and sleek manner.
She added: "Bringing the vision to life has been a huge team effort. The chefs have been party to pretty much all of the conversations around the changes.
"They know what they need and how they need it to work so the head chef, Colin Waddell, especially, has been very involved in that.
"We managed to do most of the refurbishment within a week which was amazing. John Mutch's team were amazing and they did a cracking job of it.
"It's been more of a cosmetic face lift out front, with the equipment changes and everything else centrering around the kitchen.
"They've had a new oven put in and there's new floors, ceilings, chargrills, fans, dishwashers, you name it. Pretty much all of the equipment has been changed. The oven is top of the range and it means the team can cook different things at different times and at different temperatures."
The versatile venue, with its touches of tartan, bespoke artwork, glistening granite walls and a cosy fireplace to nestle up beside, offers a place to relax, whether you're visiting for a quick drink, or enjoying a three-course meal.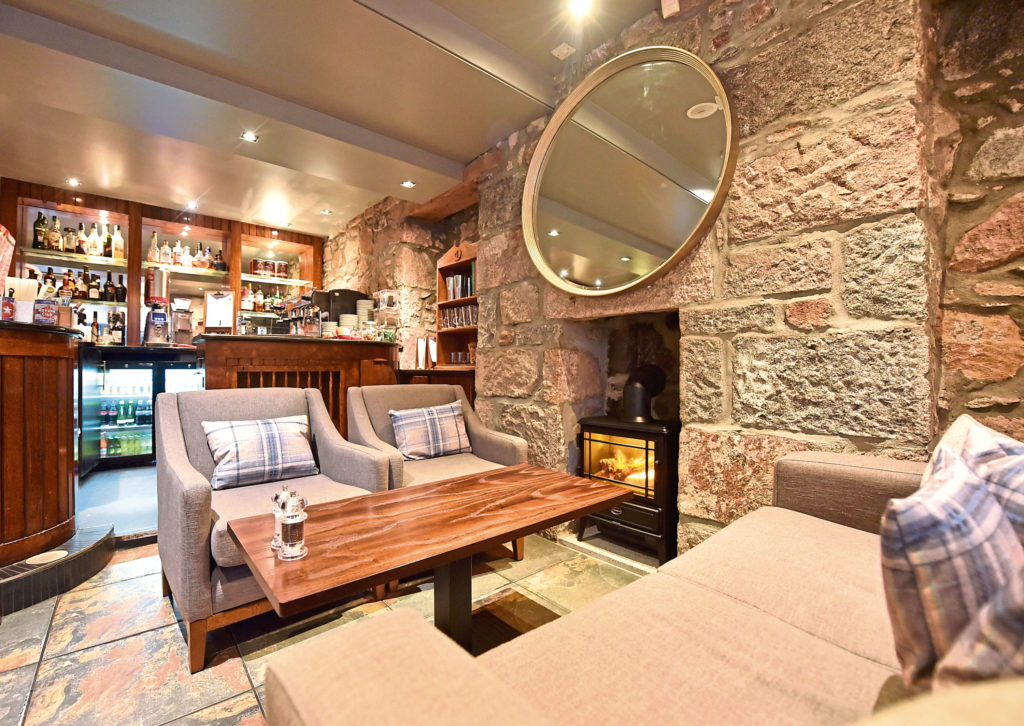 "It's like your second living room," said Helen.
"It's cosy, it's comfy, relaxed and has a beautiful finish to it. The electric fire is perfect to cosy up beside.
"We have these beautiful granite walls that people pay a lot of money to replicate, so we wanted to ensure all the interior furnishings complemented it. The whole place is very welcoming and comfortable."
Incorporating artwork to spark conversation and to bring a pop of colour into the venue, Helen says it is one of her favourite parts about the restaurant.
She said: "We've got a couple of different artists in No.1 – at the back in the conservatory area we have Iain Carby, who actually had a gallery down at Aberdeen beach.
"He now exhibits his work all over the world and he's such a lovely man. His artwork is unique and a lot of people come in to see it as they remember his gallery and love his work.
"In the middle part of the restaurant lies Michael Thompson's work. Some of the pieces look like they belong to different collections but he's responsible for them all.
"He sadly passed away last year so it's nice to display his work at No.1. He did three different styles – landscapes and cars, abstract, and real life. I ended up with the paintings as we have a mutual friend and he managed to get his hands on a few of Michael's pieces.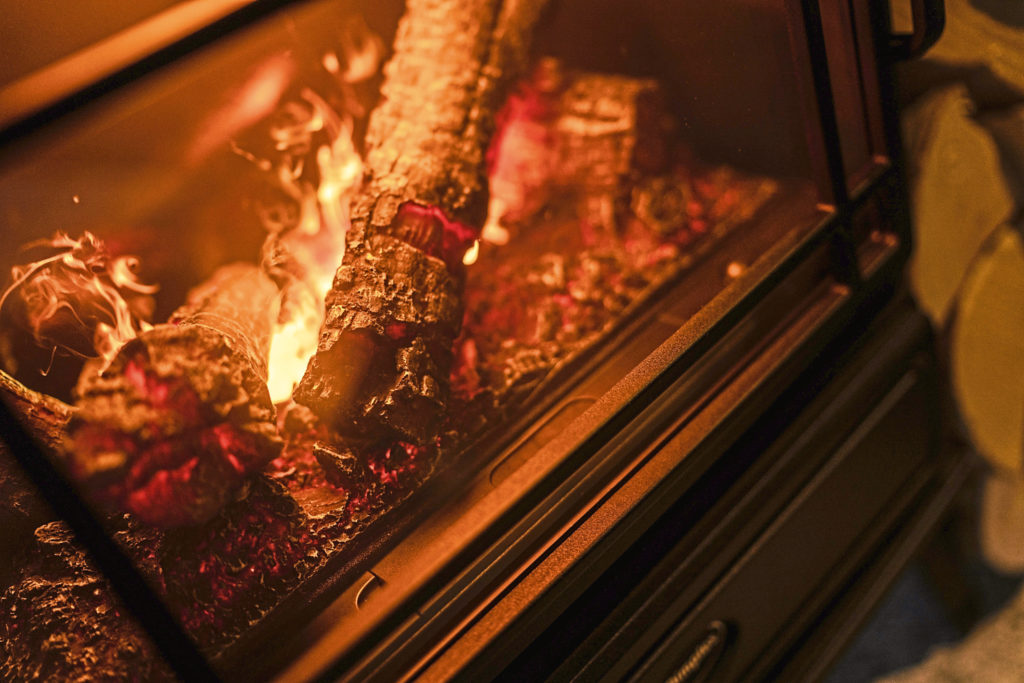 "His work is displayed around the world, too, and I thought they were just too beautiful and needed to be shown."
But what's next for No.1? "The bar is something we'll be looking at renovating, possibly in the new year," said Helen.
"But with all of the changes in the kitchen we wanted to wait as we'd need to shut for a few weeks and this side of Christmas just wasn't the best time for it.
"We have a new cocktail menu launching, new glassware, new drinks lists and more, so there's plenty to keep it fresh in the meantime.
"We put in a chiller for the glasses so the bar team can chill them before serving customers which everyone seems to be liking.
"My vision for No.1 is that it's a good place for people to relax and enjoy, with consistent service. I want everyone to feel at home.
"Everything is freshly made and – as far as we can source – local, and I prefer to support local businesses behind the bar and in the kitchen more than anything else.
"It's all very seasonal and I think it's really important to keep it fresh."
Click here to read more about No.1 Bar & Grill.