Warm up for winter in Scottish, local style with Celebrations of Turriff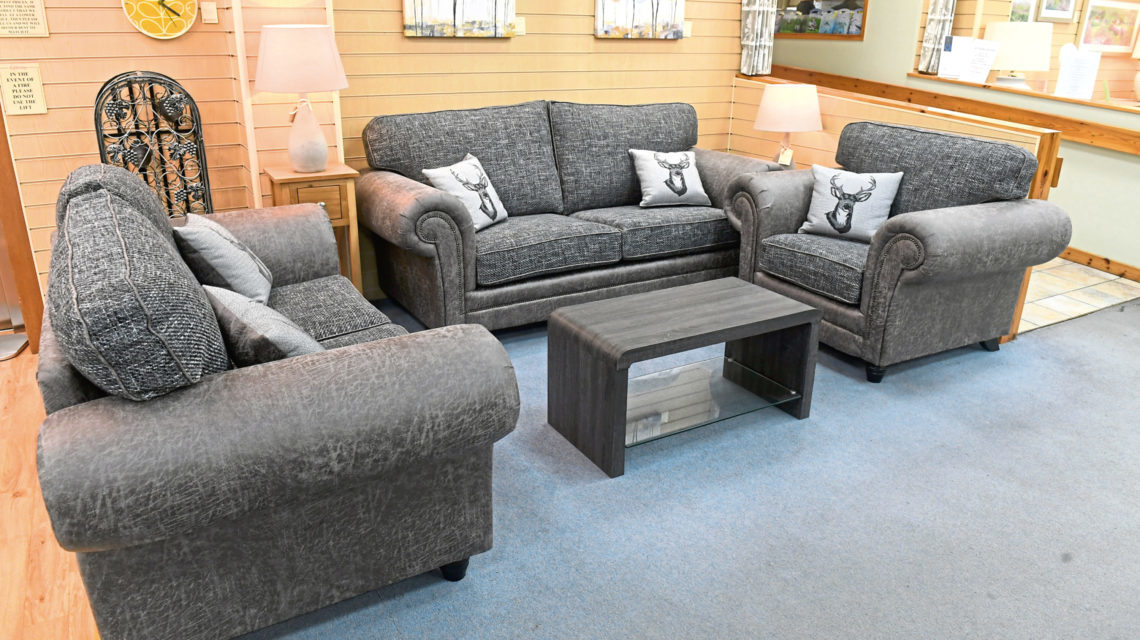 Autumn is well and truly upon us so it's time to make a few seasonal updates to our homes to ensure we keep the heat in and the cold out.
Preparing for the festive period when various family members and friends descend upon our houses, it's important to be organised and have everything in place – not leaving arrangements to be made at the last minute.
On hand to get our homes ready for the busy season and in tip-top condition is family business Celebrations of Turriff.
Operating since 1994, the Aberdeenshire business prides itself on its knowledgeable staff and high-quality products. Staff state that occasional furniture, flooring and soft furnishings are the first things that need to be considered when preparing for the cooler seasons.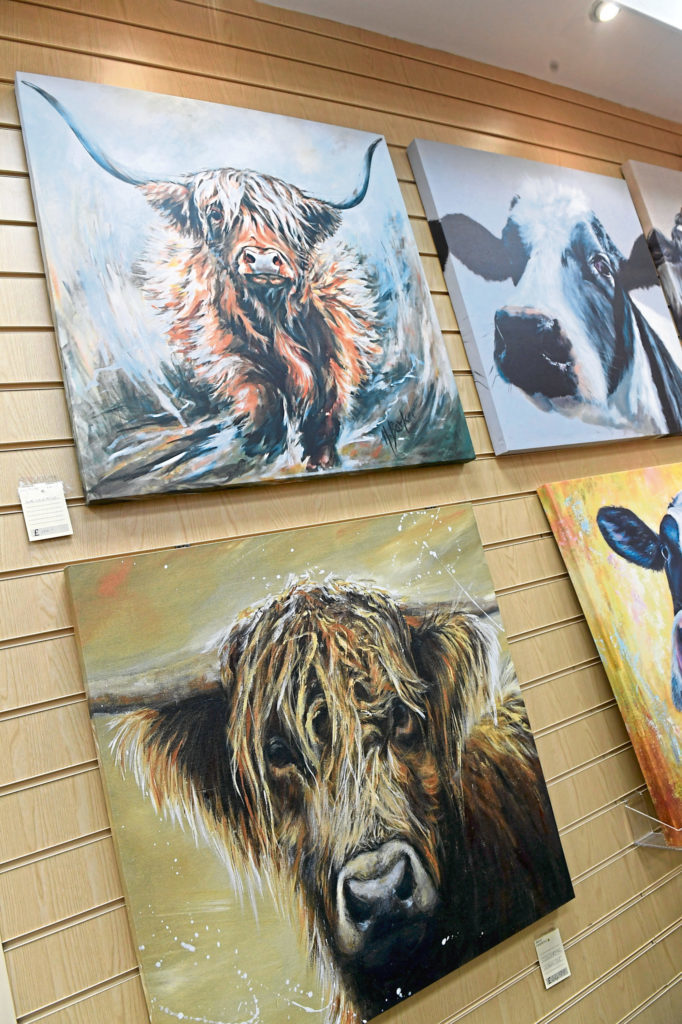 A one-stop shop for furniture, lighting, carpets, accessories, and everything in between, Celebrations of Turriff can easily kit out your whole house.
Furniture manager of the store, Martin Buchan, says that buying the right occasional furniture is vital for those entertaining this festive season.
He said: "At this time of year people either want to buy an extra small table for family coming over at Christmas or want to invest in extending dining ranges which are brilliant for accommodating visitors. We've got a variety of these in different sizes and some really stylish dining chairs to match.
"Lighter tables for the kitchen are very in just now and having benches as one side of the seating seems to be perfect for families.
"Oak is still popular and there's different degrees of it from dark to rustic and the classic is also in demand too. We also have white, black and charcoal gloss ranges that have metal framed chairs for those who are looking for something a little different."
With the rise of open plan living, the addition of colour is brought into rooms through accessories. With the Scottish theme being quite prominent for the winter months, there's a variety of accessories at the store that can be easily styled.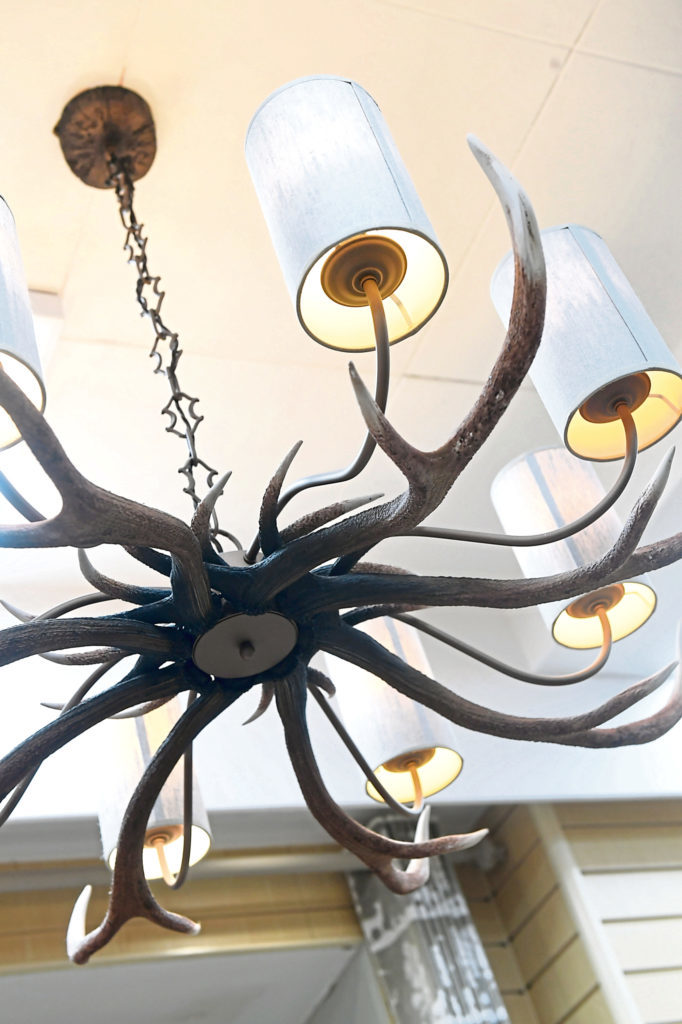 Martin said: "People will usually add colour into rooms with accessories like pillows, prints, pictures and other items and the Scottish theme is very big just now with stags, thistles, and tartans used in accessories. There's a whole range of ways to incorporate colour and themes into a room and accessories is a great way to do so."
Looking to invest in comfortable furniture that will stand the test of time? Pairing both leather and fabric sofas in suites is right on trend for the season.
Martin said: "Mixing and matching leather and fabric sofas into a suite is also quite trendy just now so people are mixing that up. It creates a more textured look and can bring a different feel to the room. Tweed and checks is quite popular for sofas just now and the Scottish theme is very big."
A dominant pattern in Celebrations of Turriff's offering, Brintons tartan carpets and the bleach cleanable carpets are perfect for keeping your house feeling warm.
Jill McCombie, flooring manager, said: "With Brintons carpets you can easily get 20 to 30 years wear out of them. They've got quite high wool content so it gives a nice insulation and they're very unique and woven beautifully. The colours are spectacular and they've got a really cosy feel to them which is perfect in the colder months.
"Bleach cleanable are also very popular with those with busy households. They're easy to clean and maintain and are perfect for those who like to entertain. The popular colour at the moment is definitely grey – we've got so many different shades. Stripes are popular on stairs and tartan is again, very popular. We can supply customers with carpets within days so it can be a quick turnaround. And for those looking for a wood or tile effect then our new Moduleo range is perfect for them."
But it can also be as simple as adding a rug that can make your house feel more homely and bring a real sense of hygge.
Jill said: "We've got a huge range of rugs and some great door mats which are very popular in the winter. They give that cosier feel to them and are good for adding another colour scheme into a room. There's a big range from that shaggy look to high quality wool ones too."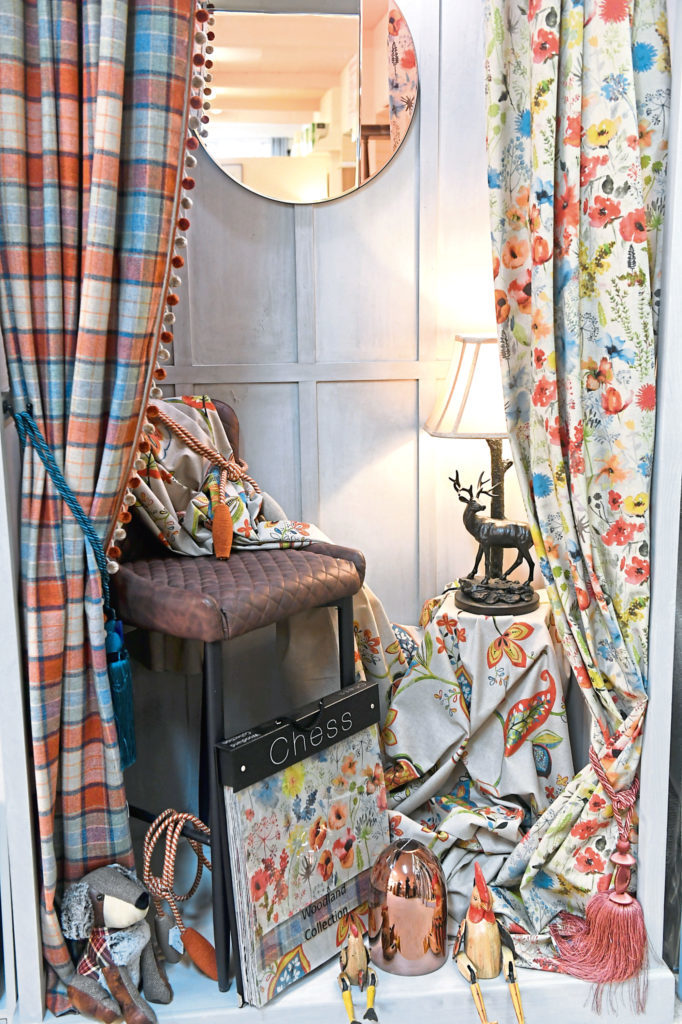 Soft furnishings can also play a vital part in keeping the warmth in and it can be as easy as updating your curtains that could help save you a pretty penny on heating.
Soft furnishings department manager, Lorraine Bartlett knows all too well how changing blinds can completely change a room.
She said: "Right now we'd be encouraging people to go for a blackout lining on their curtains as it blocks out the sun and keeps a barrier there for the cold. You could even go for a bonded blackout lining which has an extra layer and bulks the curtain out a bit and has a blanket kind of effect.
"The trend for curtains just now is eyelet curtains as they're so easy to hang and pull on. A clean, unfussy look is really what's in, and grey is the main colour. Scottish theme is also pretty big with lots of tartan, stags and that sort of thing trending. Mustard is also pretty dominant too and pairs well with grey. Rose gold, pinks and navy blues will be coming back into the interiors world soon too.
"Roman blinds are still very big and super practical. They're great for keeping a minimalist look to a room and are especially more noticeable in bedrooms. Changing your blinds or curtains can freshen up a room and keep everything looking crisp."
For more information or to find out about Celebrations of Turriff's full range please visit the store in Turriff or www.celebrationsofturriff.co.uk