Top tips for a cracking Christmas dinner table with Westholme Interiors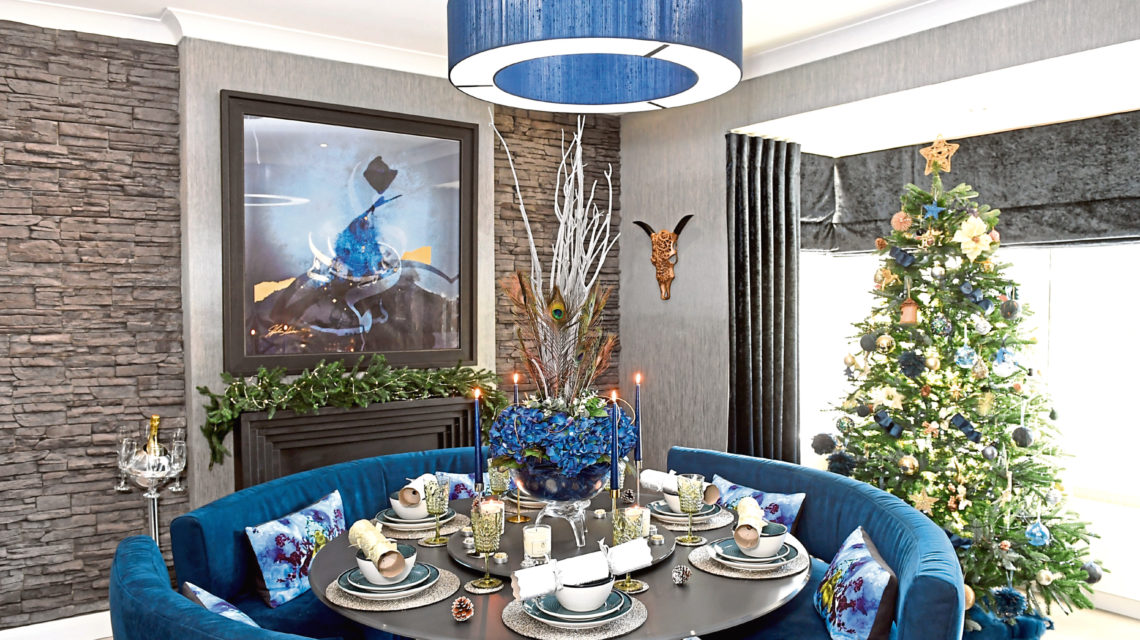 The weather outside may be frightful. But, when it comes to hosting Christmas parties this festive season, Nikki Brown knows how to make sure your cosy rooms inside are delightful.
The dinner table is one of the central spaces on Christmas Day. It's where family and friends gather to share glad tidings and stories and is the one place you spend the majority of the day – that is until you slump through to the living room and slouch on the sofa consuming Christmas movie after movie.
Creating a practical-yet-stylish space for everyone to enjoy the festivities, Nikki, owner of Aberdeen-based online interiors retail business Westholme Interiors, shares her top tips on how to create an elegant, functional space for all the family to enjoy.
Stocking everything from beautiful candles to colourful artificial flowers, which are perfect additions to any table, Nikki says it's all about starting with the centrepiece and working your way out.
She said: "The centrepiece will set the theme of your Christmas table, and adding things like candles really help create an ambience in the room. Then you can get stuck into the decorative items like place settings, napkins, napkin rings and crackers.
"It's important to work with what you've got. So many people have gorgeous dinnerware and glassware and these are things you should definitely try to incorporate into the overall look so use what you have already."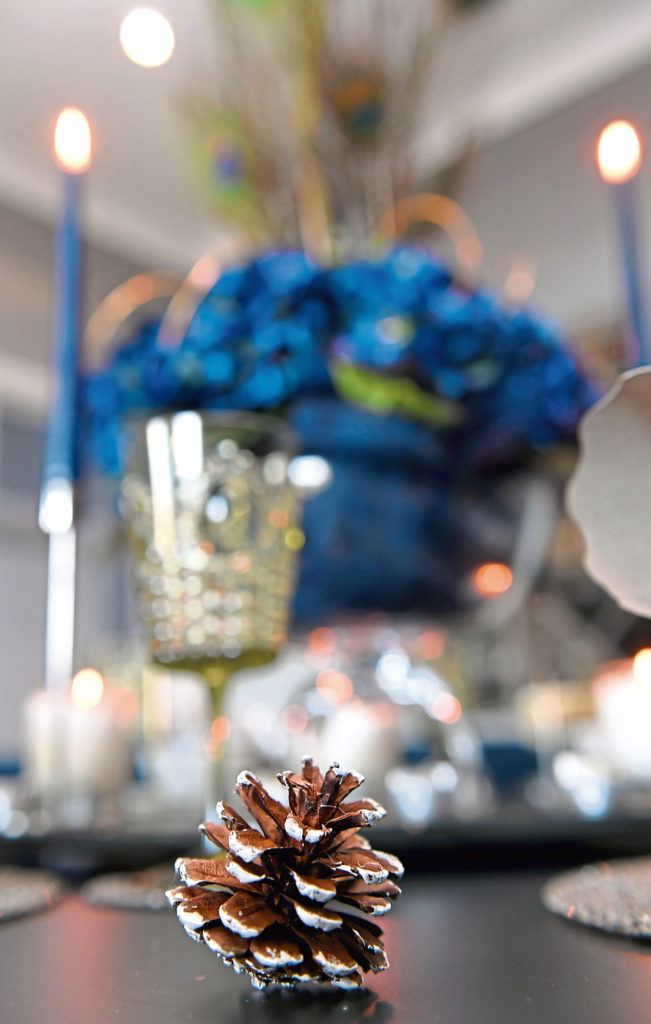 A massive trend in fashion and interiors right now, navy is the colour of the moment, and Nikki – who already boasts a navy dining room – has concentrated on the trending tone for her Christmas offering.
"My tree has actually been navy for the past few years, as my dining room has a lot of navy in it, so it's been my colour of choice for a while," said Nikki.
"It's massive in the interiors world just now and the navy pieces on the tree and the table give the whole room a more luxurious feel, as does the centrepiece. Navy works really well with gold, silver, pink blush and white and just adds that depth and luxury to the room.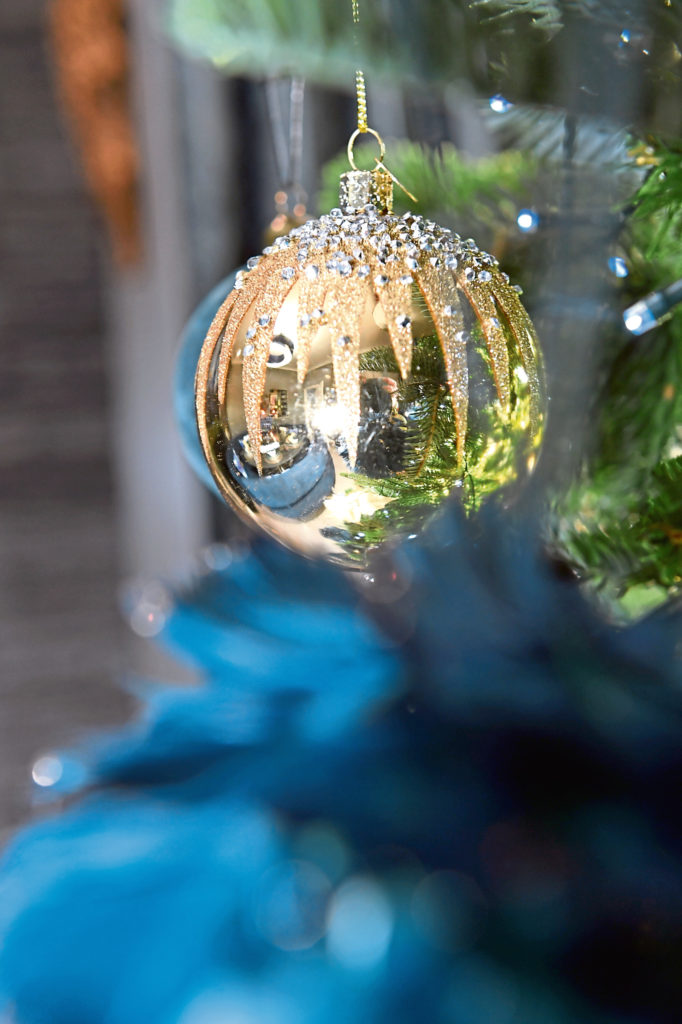 "I guess it's not a traditional festive colour, but I think what's so great about Christmas time is that you can go with any colour you want – it doesn't have to fit in with your home as such. You can run a Christmas theme through it no matter what colour it is and we've got a wide selection of colours and collections available on the website for people to choose from."
Dictating the overall feel and themes of the table, Nikki advises to start with the centrepiece, as this is the most visual item on the table.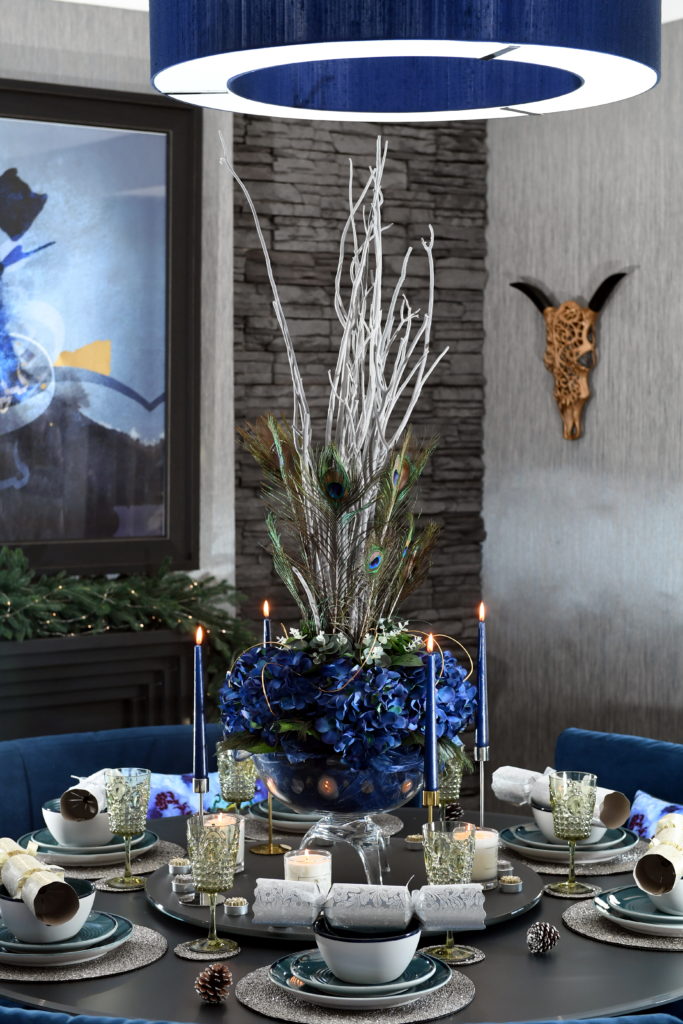 She said: "The centrepiece is the main focal point of the table and is the one thing you should really invest in. You could easily just have a centrepiece on your table and nothing else apart from your place mats.
"My centrepiece incorporates artificial flowers, peacock feather and branches and it will stay on my dining table all year round, as it's more dramatic and has been created for that room. We've got a big range of artificial flowers on the website and it doesn't have to be Christmas themed or colours – that's the beauty of it. Online, we've got ruby red hydrangeas, white flowers and twigs and branches that you can use to recreate something similar to what I've got."
Adding character to the table and those popular festive smells we all resonate with, candles are a must have.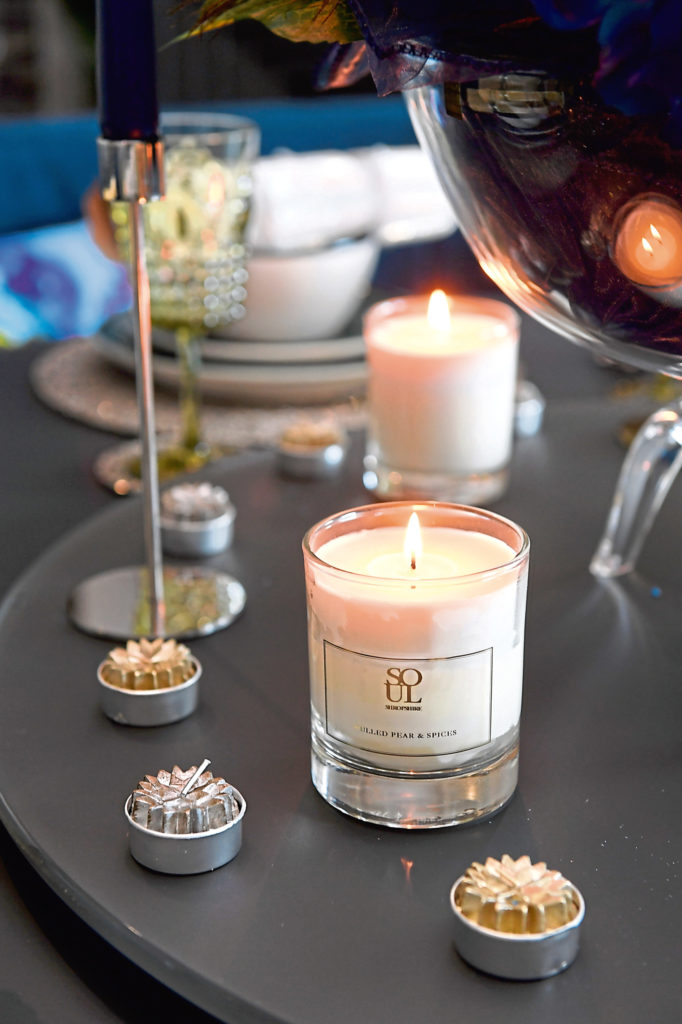 "Candles add an elegant feel to the table," said Nikki. "The tall candlesticks are very slim and stylish and we've only added four of them. They add that height and I've teamed in navy colours again – they're so beautiful when they're lit.
"The 'Soul' candles I've used were added for scent – they have a Christmas smell which is amazing. The only ones I wouldn't light are the tea lights, as they are there purely for decoration. They're Nordic star tea lights and add a different dimension to the table."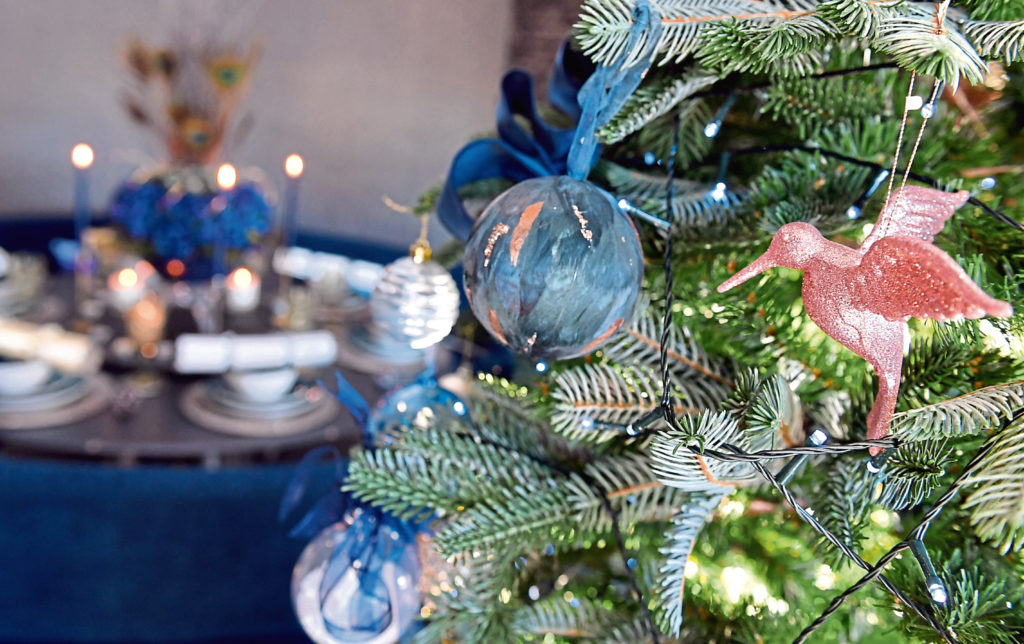 But as overboard as we may get with Christmas decorations, when it comes to the dinner table, a polished, functional finish is what's best when hosting small or large groups.
She said: "On Christmas Day, there will be lots of food, Champagne glasses and bottles of wine, so it is important to make your table look luxurious, but not take up too much space. You can overcomplicate and overdress a table quite easily, so be careful with the number of items you're adding.
"For my table, I've really focused on the place settings and adding height to the table, rather than cluttering it. Practicality wise, dress your Christmas table to look great, but for the actual day, you'll remove the different plates and use them as you serve the food. The stacked plates are really just there to create that amazing look everyone wants to achieve for Christmas and they look great in the run-up to the big day. I'd say it's a functional dress table."
Adding a bit of sparkle to your table is easily done by using smaller, more intricate accessories that won't take up too much room.
"For Christmas, we've added a bit of sparkle to the table with the Champagne-coloured table mats," said Nikki.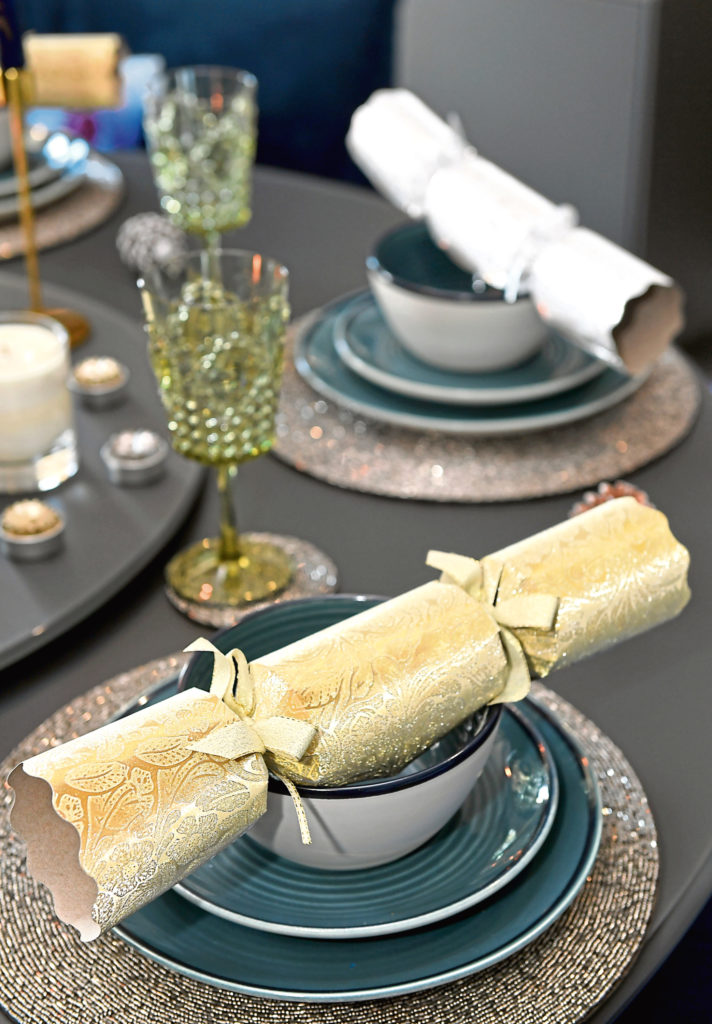 "I've also dotted pine cones around the table to just finish it off, but you could easily add fir, a garland or winter berries. I wanted it to look as minimal and modern as possible.
"I also added lots of gold into my Christmas tree which is in the same room, so I incorporated it into the table and the fir I've used to style my fireplace, too – it's all about marrying everything in or just being creative."
For more Christmas inspiration and Westholme Interiors products visit www.westholmeinteriors.com