Tips for creating the perfect home office in the north-east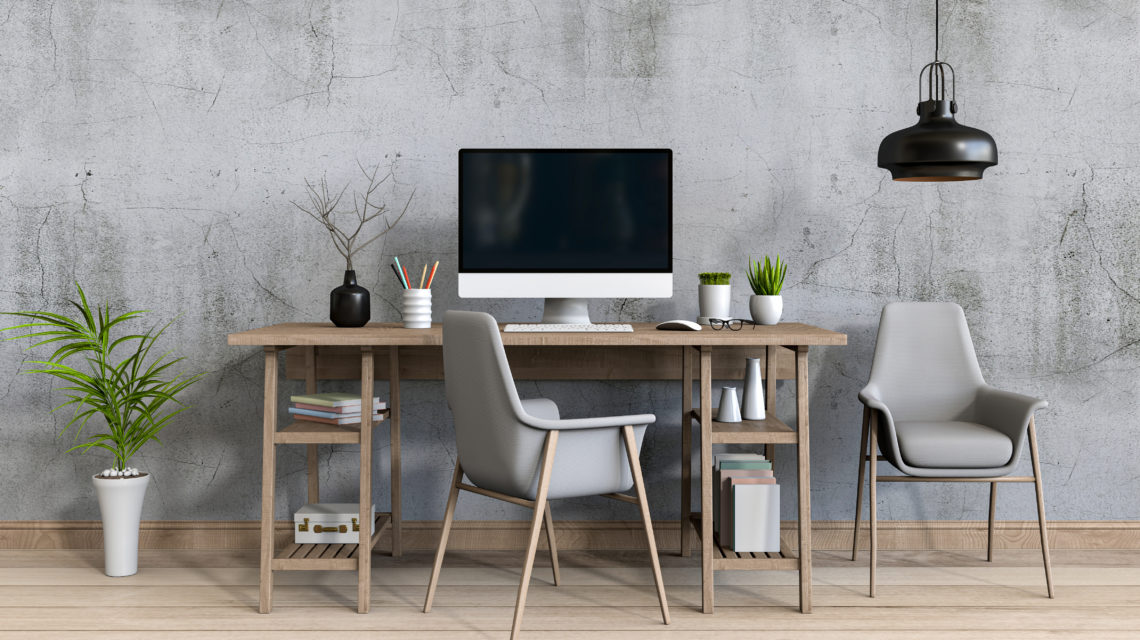 If you've found yourself suddenly working from home, like many people across the country, you may be wondering how to create the best set-up for your new office during these unusual times, and be able to work effectively in a busy family household.
Whether working from home has been a permanent arrangement for you, or you are completely new to it in the face of these unprecedented times, Sally Smalley from family-run furniture store Andersons of Inverurie has shared her tips and on how you can set up the perfect home office.
Location
"Finding the most suitable area in your home is an important first step. If doing your work requires peace and quiet, choose a location within your home that is away from the main traffic areas, so the rest of your family aren't tempted to interrupt you too often.
"On the other hand, if you are working or even running a small business while at home with the children, you may want to work in an area of the house that allows you to have an office set-up while still being able to keep an eye on the children, such as in your kitchen or dining room.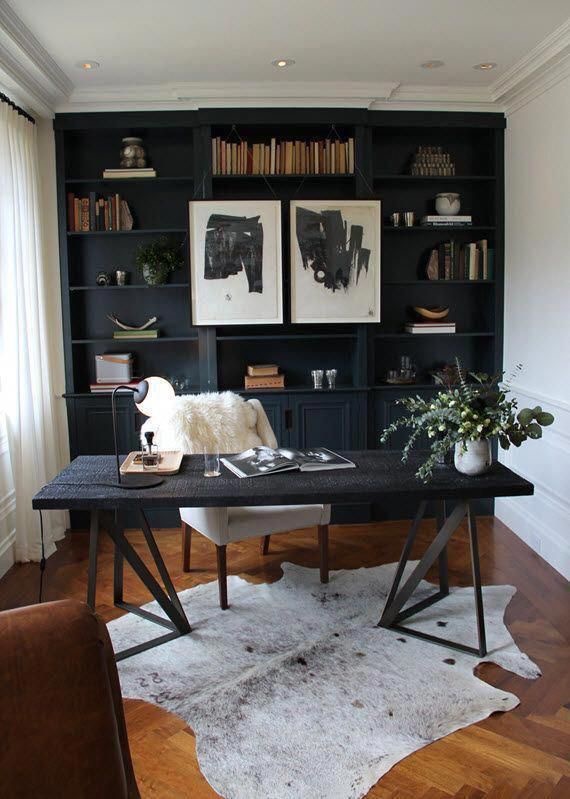 "Alternatively, you may consider an office that can be shut away, such as a cupboard office near the hub of the home, so you can keep an eye on everything at once and when you are finished work for the day, you can truly leave work.
"In my home, I have created a home office for my husband in the spare bedroom, while I work from the kitchen table with my two dogs as company – the temptation of coffee and the biscuit tin never far from my mind!"
Colour
"Depending on the type of work you do, different colours can calm or stimulate your senses. Choosing a colour that works with your needs and is distinctive to you is a great way to create an effective working environment, whether it's through the walls and furniture, or even the finer details such as accessories.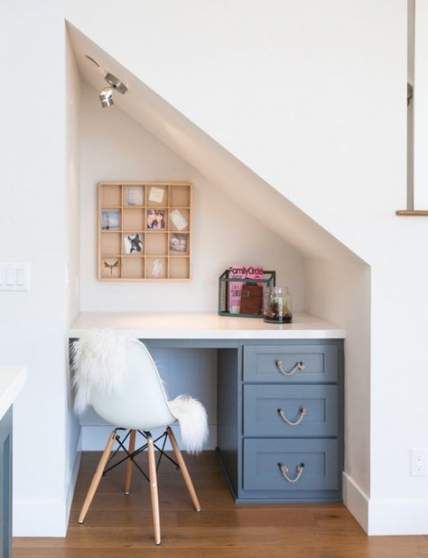 "If you are looking to create a calming space with a sense of creativity and balance, opt for shades of blue or green. Alternatively, incorporating bright colours in your home office can boost creativity, while off-whites create a clean look that offers a natural reflection of sunlight, giving a soft glow to the room."
Desk and chair
"Whether it's a permanent desk or a makeshift version, such as the kitchen table, deciding how much worktop space and storage you need is an important factor when creating your home office. Are you able to devote a whole room as an office? If so, you'll have the opportunity to get creative and go big with your desk space, shelving and storage.
"However, if space in your home is limited, you may have to consider alternative options and get creative with where you position a work space. If your work can easily be tidied away at the end of the day, perhaps the kitchen or dining table would be a good spot. Alternatively, you could consider utilising space in an unused alcove or the space under the stairs.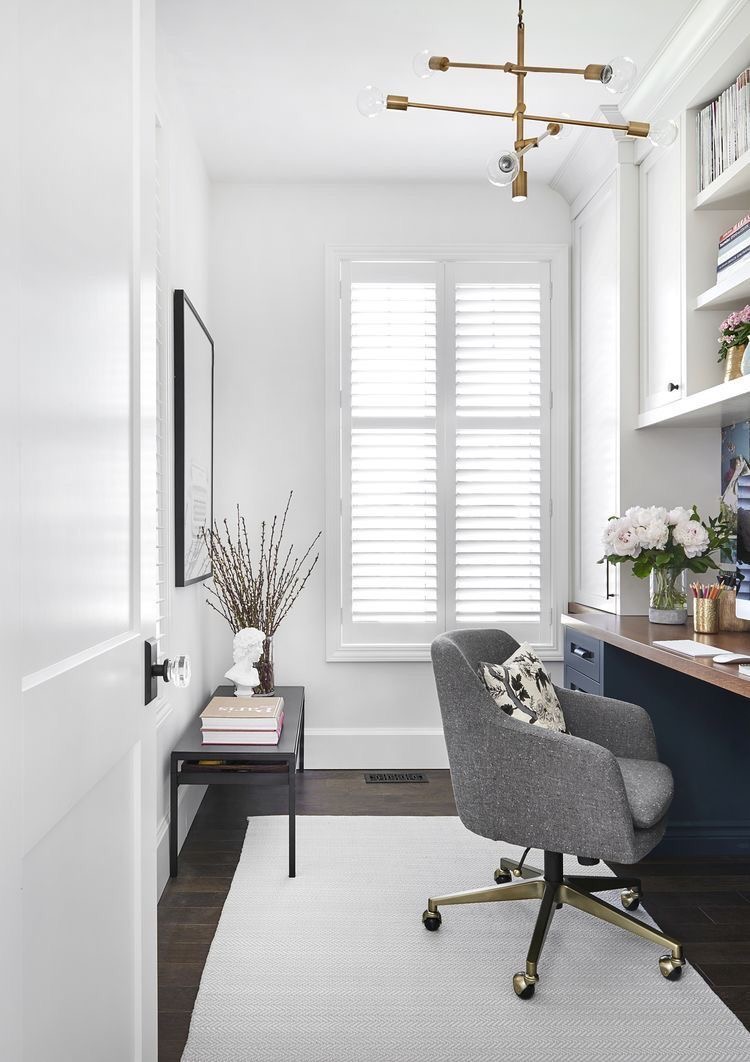 "While my teenage son has already been sorted with plenty of tech and desk space in his room, I have used a console table from our living room as a makeshift desk for my daughter's bedroom.
"An additional consideration for your desk space is how much storage you need. If space is limited, opt for a desk with shelves or drawers built in, or perhaps choose a shelving system that can be adapted as your business requires and home space allows. Think about whether you want files to be easily visible or hidden away from view, and choose a functional chair that will be comfortable to sit on all day and offers enough support."
Lighting
"When it comes to working at a desk, lighting is key for an effective office environment and there are plenty of options available to help you get the most from your workspace in your home.
"To get your work set-up right, decide whether you need focused task lighting from a desk lamp, or if a more ambient glow from a ceiling light is enough for you to work effectively in. Regardless of what your work involves, setting up your office in an area of the home that brings in plenty of natural light is an added bonus.
"Shutters and Venetian blinds will also work really well, allowing you to direct the sunlight throughout the day and keep the glare off your computer screen or workspace. Another option to consider would be a light diffusing roller blind to keep the light even throughout the day."
Notice boards
"Having a notice board is a great way to display your priority list and inspirations for your work, which is especially important in these times to keep you motivated and focused while you adjust to working from home.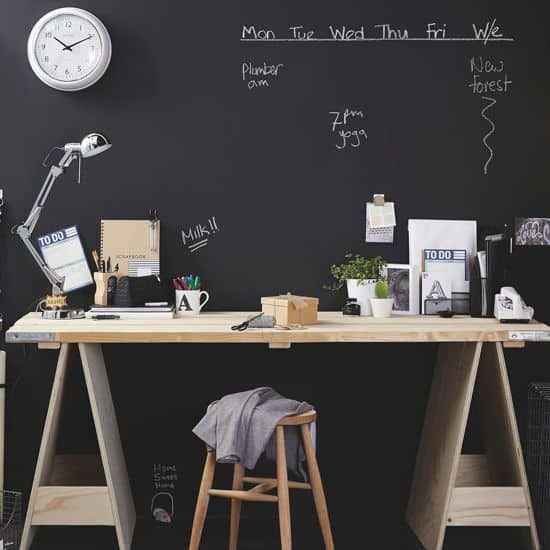 "Don't be afraid to get creative and innovative; you could create a blackboard wall for making notes, reminders or weekly planners, or make use of colourful post-it notes to brighten up your space. You could also pin papers to a cork board, or use magnetic paint to use as a notice board without pinning anything onto the wall.
"There are many creative, beautiful and stylish ways to make your home office your very own. Be bold and make it a space that you want to go to everyday, in order to stimulate good work and keep you motivated at home."
You can learn more on their website.