Polished Finish is known for creating beautiful resin tables in the north-east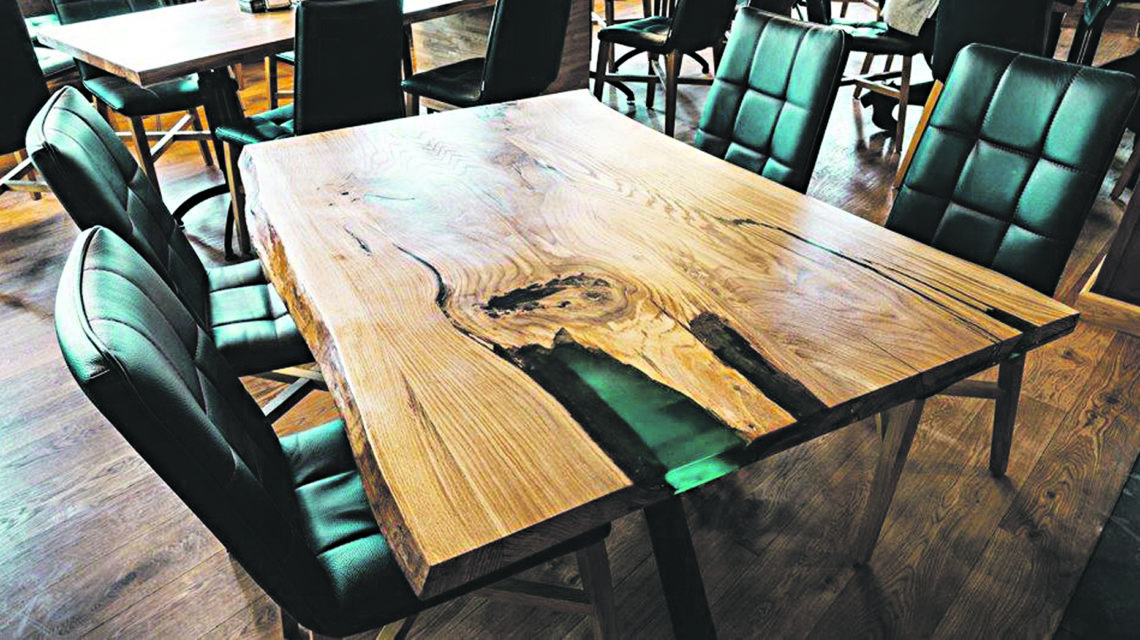 Known for producing stunning resin tables, Kenny Mackay and his talented team of painters and decorators work hard to create stylish interiors across the north-east.
The co-owner of the Inverurie-based Polished Finish, Kenny launched the firm in 2016 with his business partner Krzysztof Redel.
Specialising in a range of painting and decorating services, it's their eye-catching unique resin tables and hand-painted vases customers are raving about.
He said: "I set up the company with my business partner Krzysztof Redel four years ago. We worked together in various places and we had spoken about having our own business for some time and eventually we went for it.
"We launched our resin timber furniture around a year ago and what I believe that sets us apart from other companies is the level of detail. We've experimented with resin for quite some time, but only started selling our furniture more recently. We had tried using resin on flooring and we eventually made a table which was ready to be sold."
Designing the items together, Kenny and Krzysztof put a lot of time and effort into the bespoke furniture.
"We both have a lot of input in the design as well as the manufacture of these resin tables, said Kenny.
"They are built in a workshop in Kintore and for the sanding process we send them to a third-party vendor and then they come back to us for varnishing and any final details. We sell a few tables in Garioch Blinds & Furnishings in Inverurie, but the majority of the pieces are sold directly through the business when customers approach us with their ideas and we create a unique design for them."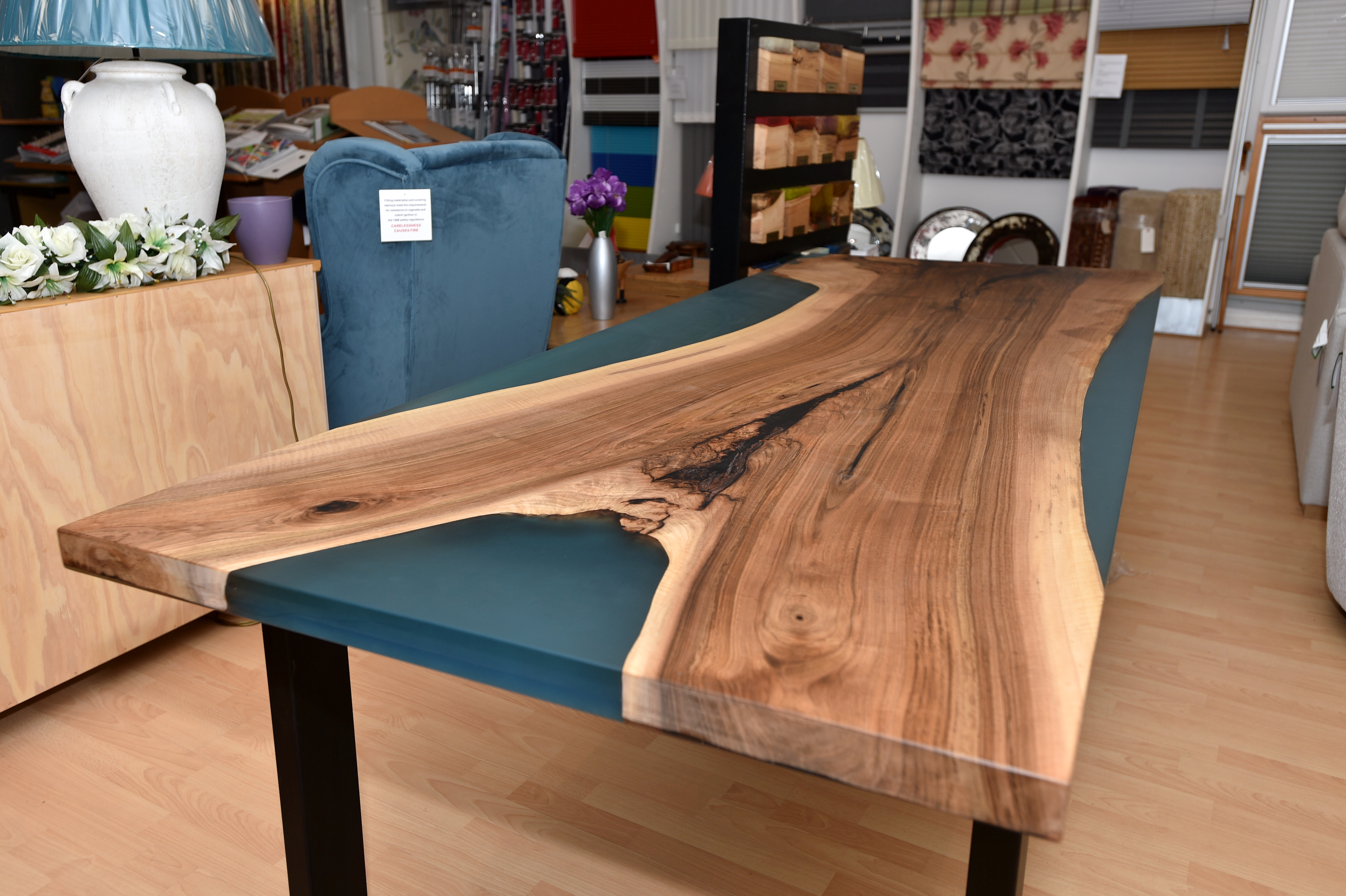 Using wood from local and national suppliers, each table takes around six weeks to prepare.
Kenny said: "Firstly, we have to come up with a design with the customer to make sure the timber and resin colour will complement their home.
"Some of the wood is sourced locally but we also use of the harder-to-find types like walnut nationally – and from Europe, too.
"The wood's character and grain structure is very important to the look of the end product.
"After we've selected the timber, we place it into a mould where the resin can be poured to fill or surround the wood.
"And once the pouring and curing process is completed, it's then ready to plain and sand to a flat smooth surface.
"Bespoke legs can then be attached and the product will be ready for a final inspection and delivery.
"If you ordered a resin table today, we would have it ready in six weeks. It depends on how many projects we're working on, but it usually takes six weeks."
As well as tables, the duo also create resin doors and wash basins.
He said: "It all depends on the customer, we can produce other pieces of furniture too. Maybe, some time in the future, we'll open our own premises and then expand our current range of furniture."
Building on their good reputation, the company continues to diversify and now offers a range of hand-painted vases which often depict some of the north-east's beautiful scenery.
Kenny said: "Krzysztof comes from an artistic family so he initially started painting the vases. It was just a side project for a few years but due to high demands of the business, it's now actually his auntie Lucyna who paints the vases by hand.
"She can paint anything a customer wants on the vases and we can easily customise them."
Employing a small team of five painters and decorators who work on a range of projects, it's quality over quantity when it comes to business says Kenny.
He said: "We employ five members of staff who work on different home renovations and Krzysztof and I focus on the tables and help where required.
"I would like to employ two or three more staff in the future, but I'd rather keep the team small and maintain the high quality we offer."
Kenny and his team mainly focus on full home makeovers, but are happy to bring new life to dated rooms too.
He added: "At the moment, we're working on five different projects. For one of the bathroom projects we worked with Bob Stuart Joinery. We used this stunning gold Versace wallpaper and we also did all of the painting in the bathroom. It was a really beautiful embossed material."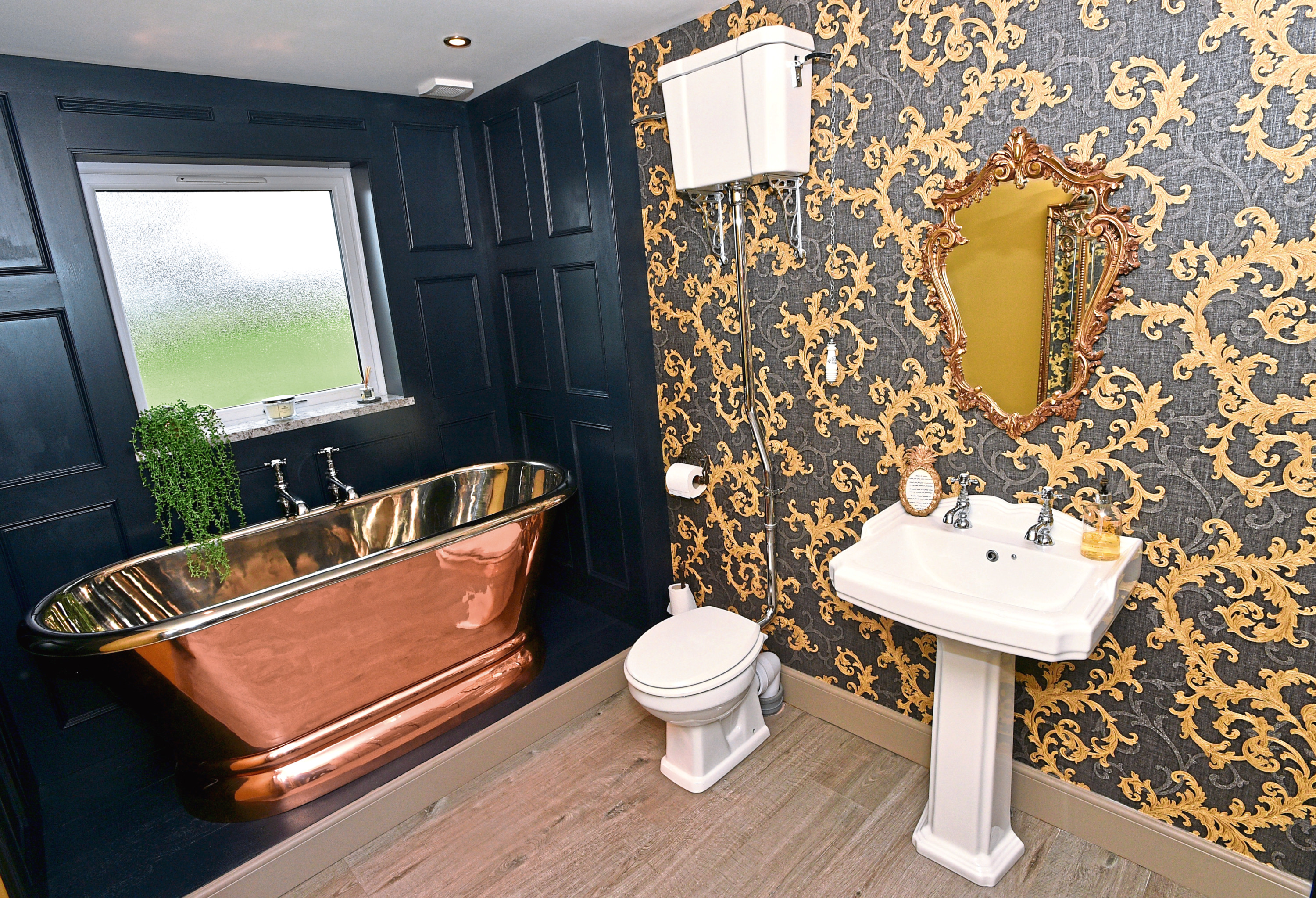 For more information on Polished Finish visit https://bit.ly/2VFZQ38