North-east housebuilder reveals sculpture at new development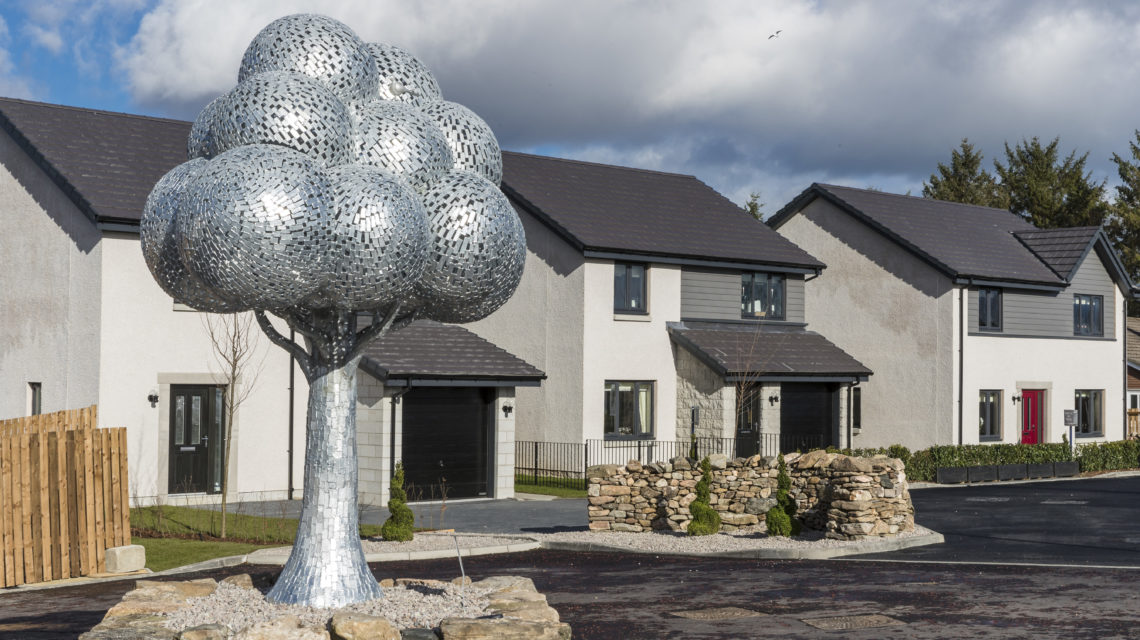 A north-east family-owned housebuilder has revealed a bespoke commissioned sculpture at one of its latest developments.
The life-sized piece of art at Bancon Homes' Kinion Place in Aberdeen  is in the shape of a tree, chosen to represent a growing community.
It is made of galvanised mild steel and stands around 3.5metres (11ft) tall.
Glasgow-based Scott Associates Sculpture & Design Ltd created the sculpture for Kinion Place, having previously worked with other artists and private clients including Andy Scott Public Art – creator of Poised, the leopard sculpture in Marischal Square and the Kelpies.
Sculptor Simon Hopkins said the company wanted to reflect family and a family tree, which also inspired the name 'Kinion' which means 'of the family'.
"Along with the brief from Bancon Homes, I had my own ideas for the commission and I wanted to create a tree that was always in leaf, so fully alive all year round," said Simon.
"Without creating every single leaf individually, I had to find a way that represented rather than copied this, which is when I came up with the mosaic spiralling effect for the canopy.
"Some of my inspiration comes from looking at the paintings by Vincent Van Gogh and the way the paint marks spiral and move creating fluid landscapes. I was also keen to create a stylised representation of a tree that was uplifting and light."
Allan Clow, managing director at Bancon Homes, said: "We wanted to provide a statement piece at the main entrance of the development, representing the community that Kinion Place will grow to become.
"We are thrilled with Simon's piece, which defines the entrance and gives the development a real identity as well as a permanent piece of public art that creates a memorable landmark."
Construction of phase one is expected to be complete by spring 2019, with two show homes now open.
Prices at Kinion Place currently start at £244,995 for a three-bedroom semi-detached Richmond style villa.