Nature fires artist Amy Lawson's inspiration for pottery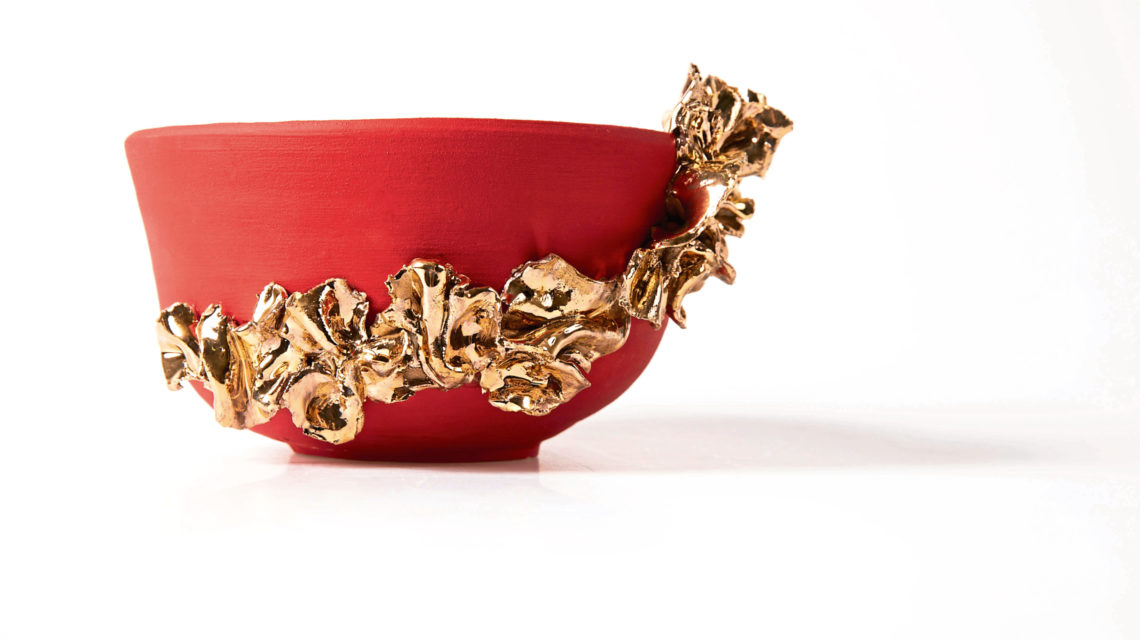 Unique, quirky and elegant are three words best used to describe Aberdeenshire pottery artist Amy Lawson's designs.
A former Gray's School of Art graduate, Amy has worked tirelessly over the past three years to create her ceramic collections, which she now sells commercially having spent the past year as a resident at the art school.
Exhibiting her items in Clerkenwell – a London gallery – for the first time, the ceramic designer has her full collection of 25 items on show.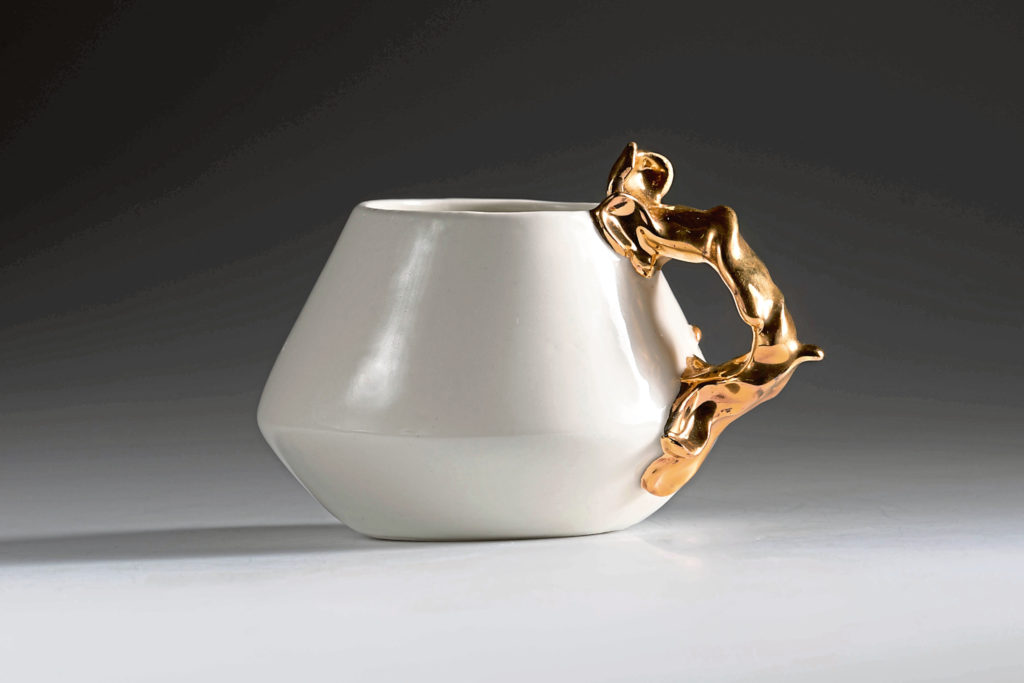 Taking inspiration from nature, Amy says it's taking items that she sees or comes across in everyday life and adapting them, that results in her stunning pieces.
She said: "A lot of my inspiration comes from nature and most of it comes from something I've seen in nature. For example, the rough texture pieces I have in my collection came from looking at split geodes and I got the shine sort of inspiration from them, too. I also played around in the jewellery department and melting metals and these stones played a big part in that.
"Pewter melts beautifully and it has that gorgeous shine to it and added a nice touch of detailing. I guess a lot of it is from stones, metals and the actual curvy shape of most of the pieces is from exotic butterfly or moth cocoons. I've made vases and pots that the outline is based on them – nature is truly incredible."
After graduating from Gray's last year, Amy secured a year's residency position until October this year which allowed her to build up her collection by accessing the school's facilities.
"For each subject at the university they offer graduates a year's position to carry on with their work. It allows them to experiment and try new things and I absolutely went all out on it, putting in as much time as I possibly could to my collection. You also get to help out current students so you're helping as well as getting to be creative.
"I was very intrigued with the product design and I thought this would open a lot of doors. We did a project on tableware within my course and during that project I fell in love with ceramics.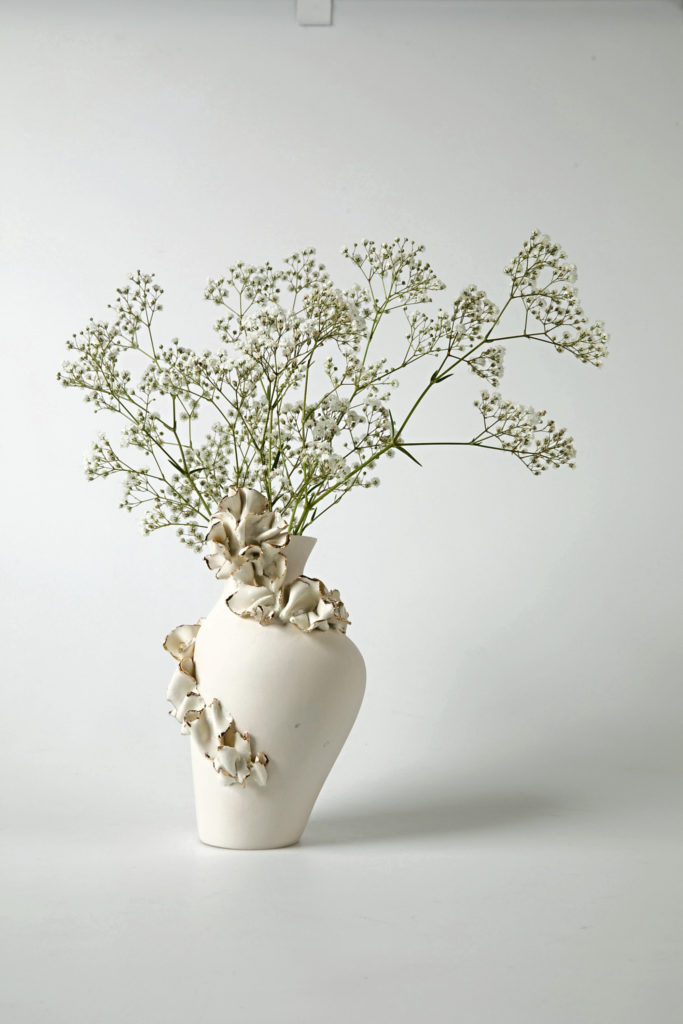 "I'd always thought it was quite dull and just brown pots but it was completely the opposite. I found with the 3D ceramics I could add my own touches and I studied fine art before, so I'm very into painting and illustration. I've now incorporated that into some of my pieces. Pottery is super intricate and delicate, and the 3D ceramics meant I could incorporate more than one discipline."
Creating bespoke pottery items like vases, coffee mugs, totem animals, badges and some jewellery pieces, Amy uses her skills in fine art to sculpt and decorate her handmade products to the highest of standards.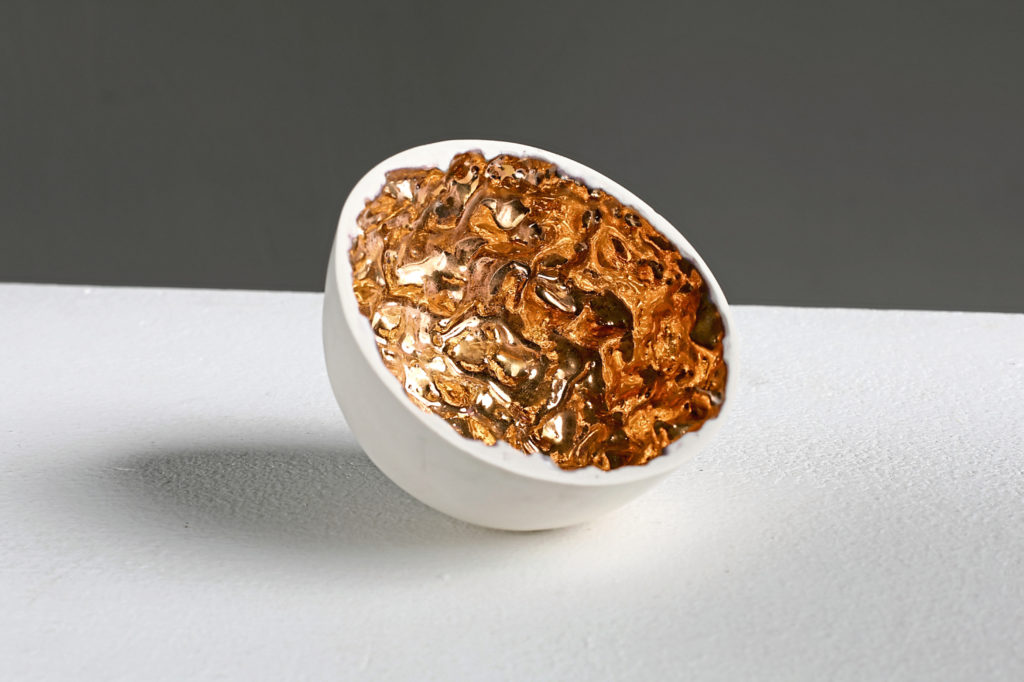 She said: "It's something I felt I could use with the sculptural part of it, but, because I love to draw, it was a great addition.
"It's good fun and has a lot of scope for the future in trying out different designs.
"The drawing part is an extension of what I can do and it works so well with the pottery."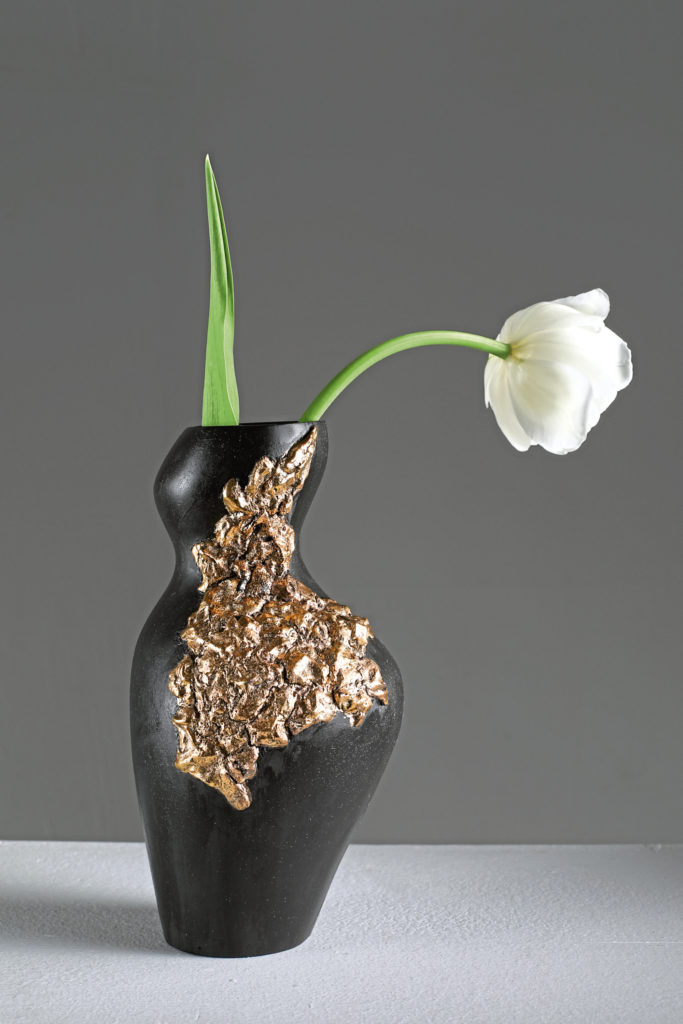 And with each individual piece unique in itself, it can take anything from a few days to a couple of weeks to craft an item from start to finish.
"It takes longer than you'd expect," said Amy.
"Some of them can take a few weeks with firing times and because I lustre my products, they get a third firing. Ceramics items are usually fired twice. The first is a biscuit fire which gets it to that plain, sort of weak level. The second is when they put the glossy glaze on, and I fire them a third time when I put on all the lustre which is all the shiny stuff.
"Sculpting the actual pieces can take anything from a few hours to sculpt some of the animals – it's very therapeutic – and around a day for the bigger vases which are also hand painted. It's fiddly more than anything else but I love it."
Dabbling in accessories, Amy collaborated with one of the other residents at Gray's specialising in jewellery, creating intricate rings, earrings and badges.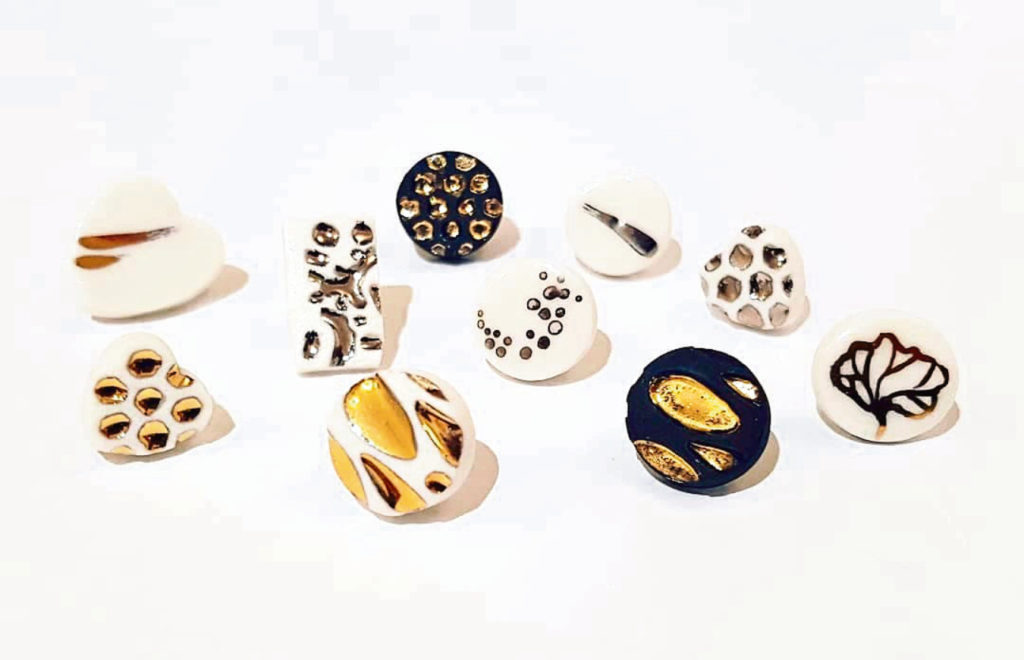 She said: "I wanted to give jewellery a go as the other resident was focusing on it and we wanted to collaborate. We made a ring together and she took some of my ceramic discs for her jewellery and I decided to use them to create badges and earrings. I'm no silversmith and she's a bespoke jeweller so I just kept it simple. It was really nice to do a collaborative piece and they are really beautiful items.
"Making the pieces, it's mostly been at Gray's but I've started to work out at the Scottish Sculpture Workshop in Lumsden. That's just very light ceramics at the moment, but the majority of my work has been supported by the university."
Stocked in a few Aberdeenshire galleries, Amy, who is from Insch, is ecstatic that her collection has taken up residency in London.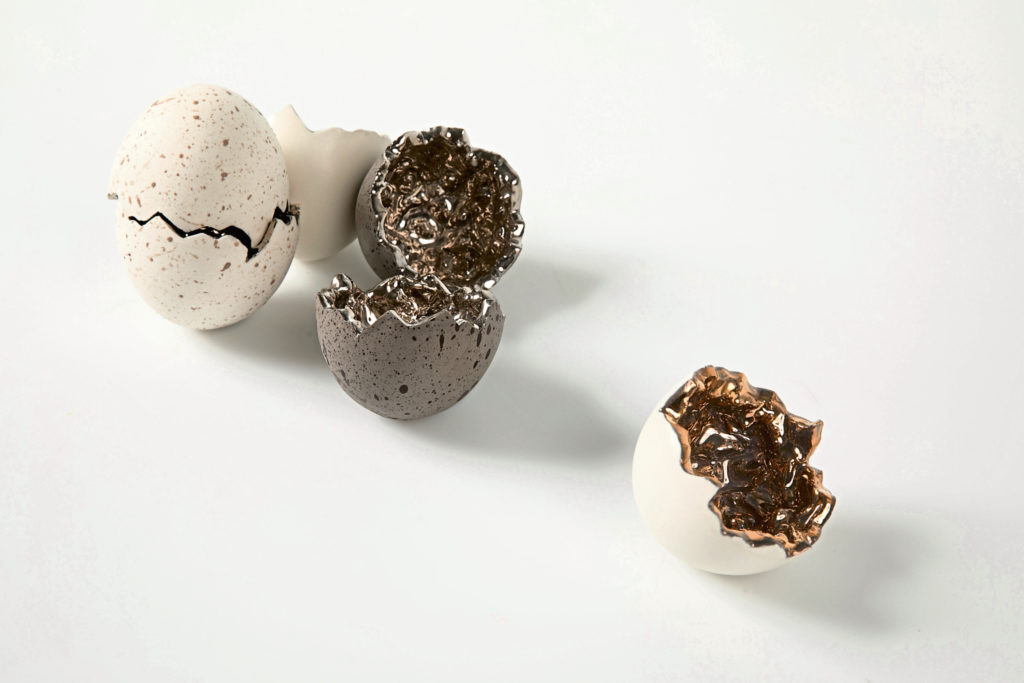 She said: "My whole body of work which is about 25 pieces went down to London recently and are on display in an exhibition until mid-January. It's at Clerkenwell Gallery and they will then come back to me after the exhibition ends. It's been amazing to have my pieces showcased like this."
With affordable and more expensive pieces featured in her collections, Amy says it's the opportunity to potentially have her own studio one day that is keeping her motivated.
She said: "The jewellery and the totem animals are £10 each and are great little gifts, they always go down a treat. For some of the bigger things like vases or bowls, because of the time and lustre that goes into them, they cost anywhere from £90-180. Mugs are priced at £25 each.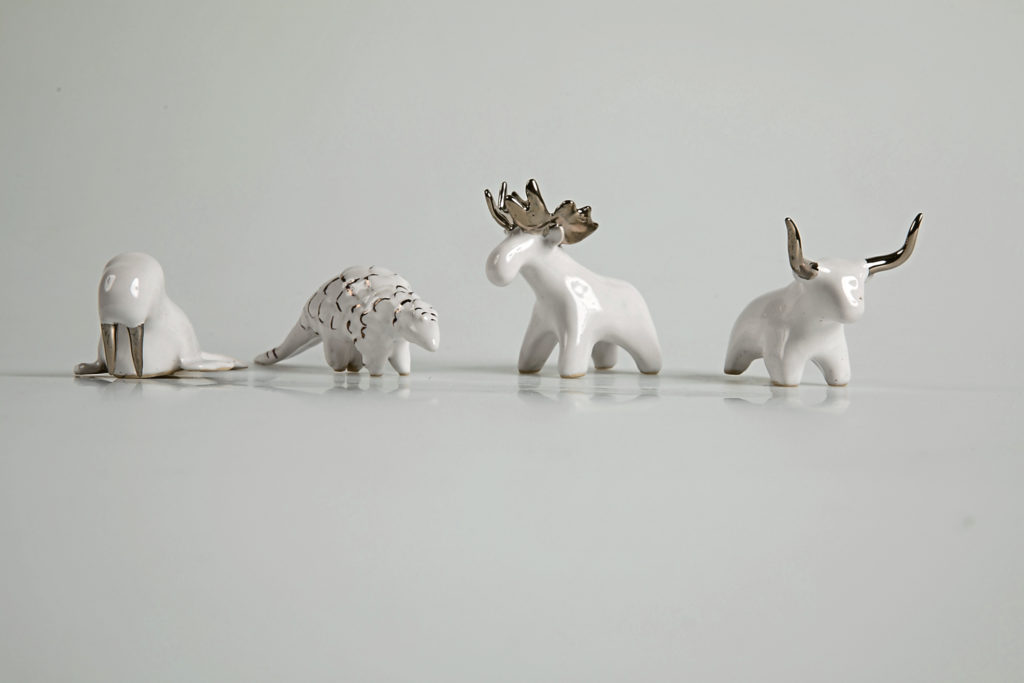 "I would possibly like to relocate somewhere that has a few more workshops," said Amy.
"Aberdeenshire is brilliant for independent potters but I'd like to find a studio space I could rent out to run my own business from. I've been looking to get experience from other potters or at a ceramic studio. "It's been two to three years of intense ceramic training, but I'd like to learn more."
Check out Amy's full collection at www.amylawsondesigns.com